Life
The Pitch Pizza & Pub Opening Second Location
The south-side pizza joint will set up shop in a food trailer next to 4 by 4 Brewing Company in Springfield's Galloway neighborhood.
By Dayle Duggins
Sep 28 2018 at 2:08 p.m.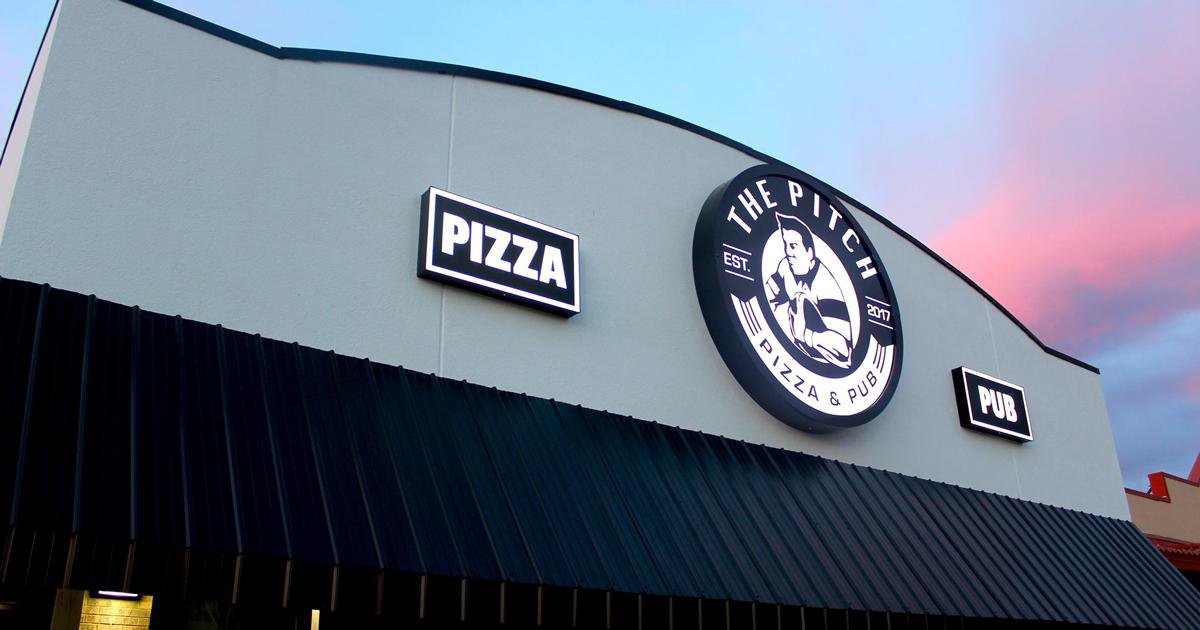 Drinking beer at 4 by 4 Brewing Company in Springfield's Galloway neighborhood is about to get a whole lot tastier. The Pitch Pizza & Pub will soon open a food trailer right outside of the brewery. What more could a beer drinking citizen ask for than easy access to pizza, hamburgers, wings and beer-battered onion rings? 
Seeing as 4 by 4 recently expanded its space to include a patio and indoor beer garden, the timing couldn't be better for both parties. Now, you can play ping-pong with a slice in-hand, make your winning corn hole toss while biting into a burger or simply sip a craft beer while maneuvering your way through a game of giant Jenga.
"There's been a need down there," says The Pitch Owner Bryan Bevel. Considering that we've witnessed brewery goers have Pizza Hut delivered, we completely agree.
Bevel says he plans to open for business in October 2018. Hours are subject to change according to demand, but the trailer will more than likely be open seven days a week. "Eventually we'll offer some sort of kiosk service inside," Bevel says.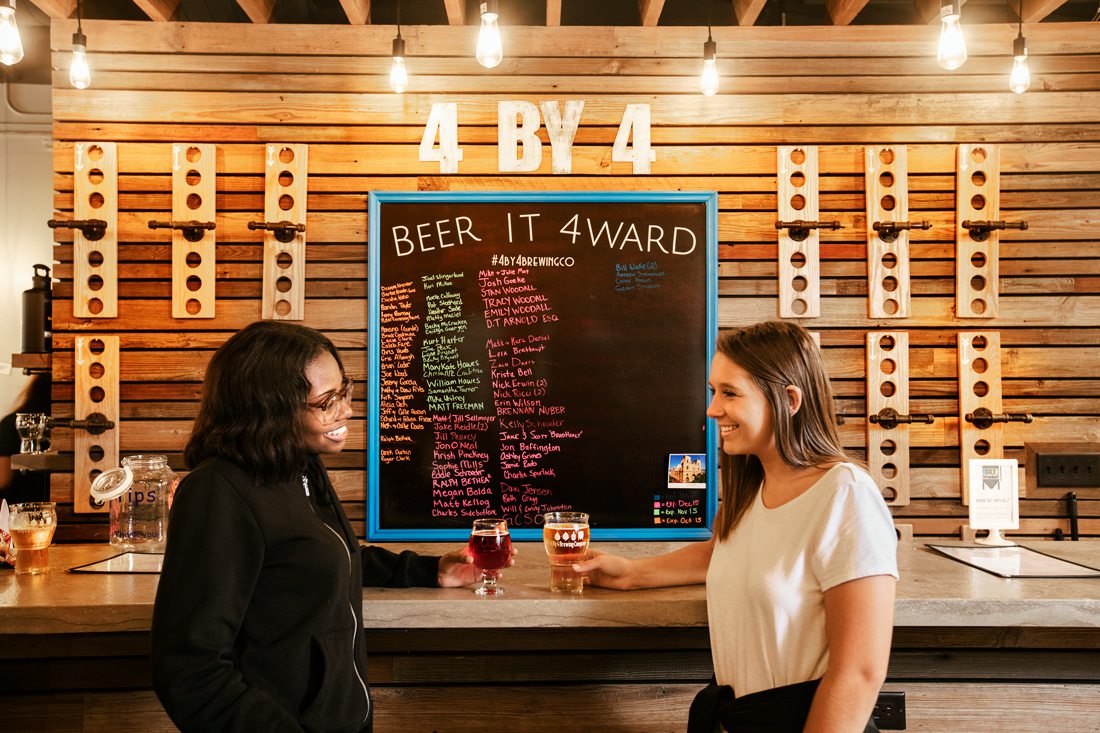 Photo by Brandon Alms
Located across from Sequiota Park in Springfield, 4 by 4 Brewing Company opened in 2017. A "Beer it 4ward" board allows visitors to buy a beer for a friend on their next visit.
Purchase Photo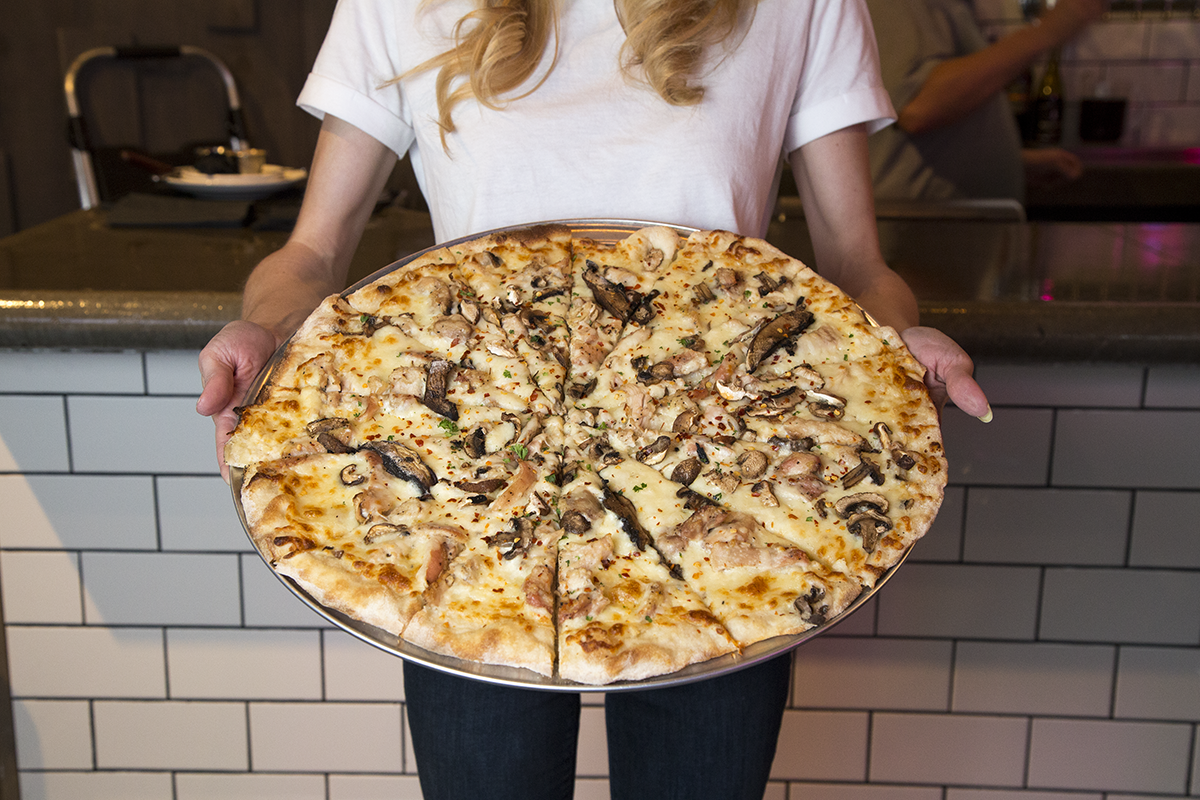 Photo by Brandon Alms
The Creamy Chicken and Mushroom Pizza is one of more than a dozen pies on The Pitch's menu.
Purchase Photo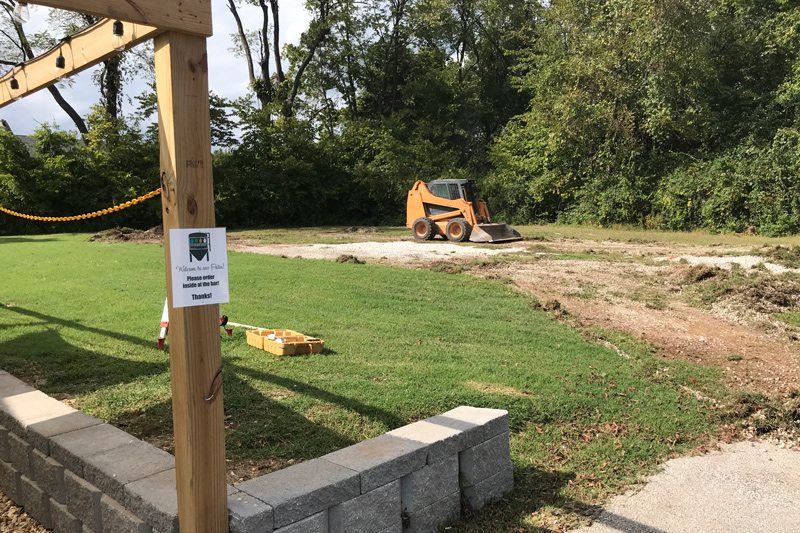 Photo courtesy Bryan Bevel
The Pitch's bright red food trailer is still a work in progress, but will eventually sit within feet of 4 by 4's patio.
Inspired by visits to microbreweries and taprooms around the country, hop-head Derek Shimeall plus three silent investors and their wives are the team behind 4 By 4, which Shimeall says is a true community gathering place. "It's a very cool, chill, intimate hangout if you want to be on your own, or we have a long community table where you have the opportunity to sit, talk and get to know people," Shimeall says. 
Keep an eye out for The Pitch Pizza & Pub's bright red trailer outside the brewery on your next happy hour visit. We'll continue to update this story with any additional details.