Profiles
Courtney Frerichs Returns from Rio
Nixa-bred Olympian Courtney Frerichs reflects on Rio before racing into the next phase of her life.
By Lillian Stone
Aug 24 2016 at 10:55 a.m.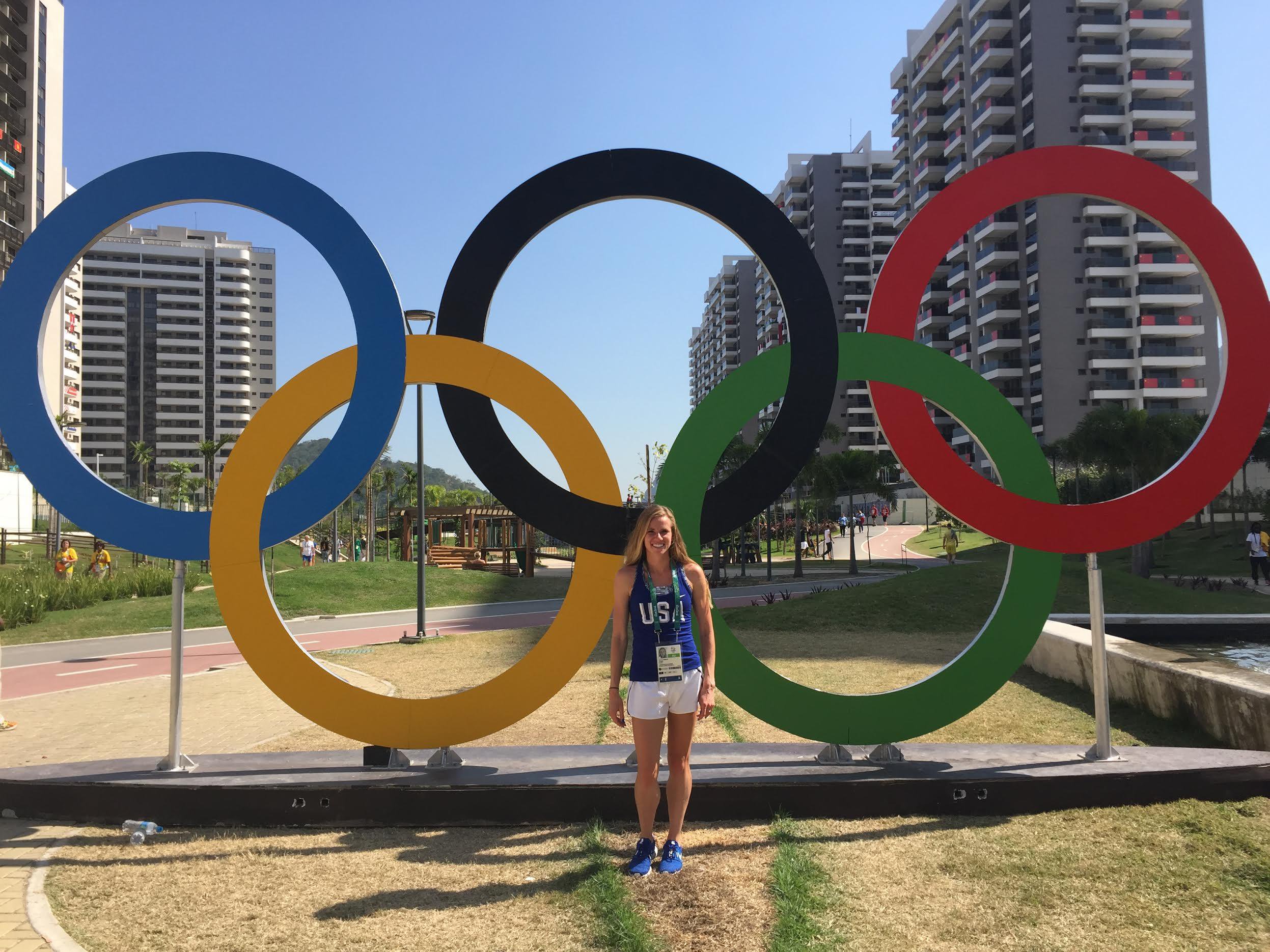 Nixa's Olympian has returned home—for now. Courtney Frerichs, a 2011 graduate of Nixa High School, is back in Missouri for the week after competing in her first Olympic Games in Rio de Janeiro. Frerichs finished 11th in the women's 3,000-meter steeplechase finals.
"It was an incredible experience to wear the 'USA' on my uniform," says Frerichs about her time in Rio. She looks back fondly on the camaraderie cultivated on and off the track. "I had looked up to so many of these girls for so long," she says. "I had been following them on social media, and running next to them was just amazing."
So, what does it take to propel oneself to the finals of an Olympic event? In Frerichs' case, a lot of grit. Take, for example, her encounter with a bee prior to Rio. "I was stung by a bee on the tonsil during a run," she says. "My actual tonsil. In my mouth." She explains: "It was in the lead-up to Rio, and we were on a training run. I felt this insect fly into my mouth. I got ready to swallow it, and I felt it grab onto my tonsil and it stung me." According to Frerichs, the pain was so intense that she had to stop running. For five minutes, that is—she heaved out the stinger, choked down a Benadryl and finished strong.
What's next for this speedy 417-lander? Frerichs is moving to Portland, Oregon, with fiance Griffin Humphreys and their cat, Roo. She'll be running professionally under a Nike sponsorship in hopes of securing a stellar performance at the 2020 Olympics in Tokyo.