Style
Flowers for All Seasons
Make summer last all fall with local pressed framed flowers.
By Madeleine Rice
Sep 2023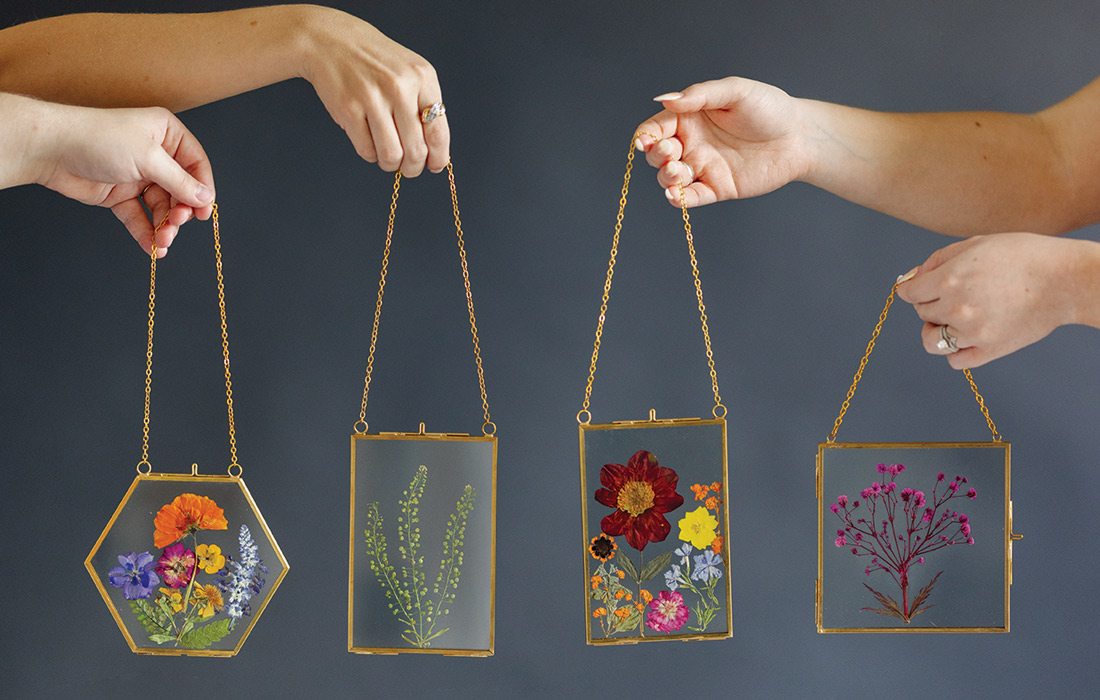 No one likes the feeling of summer dwindling away, but a local artist has made it her business to keep the season's most colorful plants looking gorgeous all year long through works of art made with pressed flowers. They can add a little floral joy to a less-than-colorful time of year.
Jen's Framed Flowers is owned by 417-lander Jennifer Danko. Danko says: "It started when my cousin's husband died suddenly. She had put a lot of time into picking the flowers and wanted something to make them last." So Danko pressed them for her. The skill runs in the family; her grandfather owned Gelvin Florist and pressed flowers as well. Her cousin's reaction to the framed and pressed flowers she had created sparked her interest in sharing the work with others.
The process of making a framed flower takes a lot of time and patience. First, Danko finds the flowers and presses them. There are multiple ways to press a flower, but Danko prefers old phone books. Some flowers dry quickly while other flowers take months to dry. After the flowers have dried, Danko finds the right frame to put them in and arranges them. You can see Danko's work on her Instagram page, @JensFramedFlowers, and her Facebook, @Jennifer Danko. Or keep an eye out for her at many local festivals such as the Pickwick Street Fair and Cider Days.