Things to Do
Igniting Joy and Adventure with Sisters on the Fly
With members from all over the country, Sisters on the Fly plugs women into a community celebrating sisterhood.
By Angela Rechtfertig
Sep 01 2023 at 8 a.m.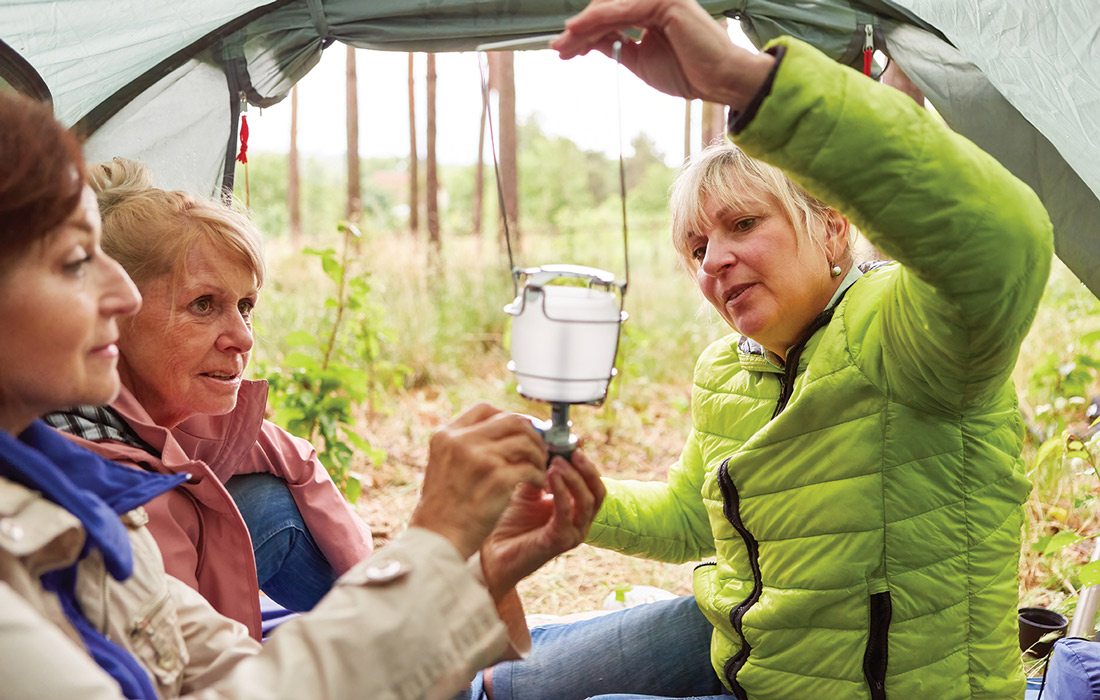 Sisters on the Fly, established in 1999 by sisters Maurrie Sussman and Becky Clark, began as a women-only outdoor group. As time passed the organization began to evolve and embrace a wider range of interests, no longer focused on just fishing and camping. Women with diverse passions, such as quilting or wine tasting, joined the group and brought their unique hobbies with them. Since its creation, the organization has become a celebration of all the things women love to do.
A remarkable aspect of Sisters on the Fly is that any member within the organization can host an event. This flexibility allows women to curate gatherings based on their personal interests. Whether it's a quilting workshop or a trip to explore local wineries, regardless of the activity, organized events reflect the individuality and diversity within the sisterhood.
Marketing and PR coordinator Lydia Fleming shares that the group's motto is simple: "Women only; no men, no kids. Be nice and have fun." The group's goal is to create spaces where members can be themselves and relax while connecting with other women. "It's about women not having to go and deal with their family and make dinner for everybody. It's just for them to get out and be with other women," she says. "All over the United States now, we have events where women are doing just about anything you can imagine. Hiking, kayaking, biking, canoeing. Any outdoor activity. Then within that, there's crafting, painting, quilting and more." 
This month, Sisters on the Fly is gearing up for their Heartland gathering. One of the Branson-based organizers, Pam Dobson, says this month's event is larger than normal (with approximately 225 attendees that are both local and from places like Oregon, California, Texas and Tennessee) and features a balanced itinerary with free time and organized activities. The city of Branson partnered with the organization to offer members the opportunity to experience ziplining, various local shows and a night out on the Showboat Branson Belle.
A significant event during this gathering will be a silent auction, with items donated by group members. "Sisters on the Fly is good about sharing their kindness," Dobson says. Branson-based Harbor House Domestic Violence Center is the beneficiary of the fundraising, and the organization makes it a point to support women-focused agencies in the areas where they hold events. 
After five years of membership, Dobson reflects on what continues to draw women to the organization. "The kindness has been unbelievable," she says. "When you have the opportunity to meet women with similar interests, you find yourself wanting to do more and try more things," she says. "This past year, there have been so many events that have opened up, you could go to something every week if you wanted to."
The group is open to any woman over the age of 21. Joining the group is as easy as signing up and paying the $70 annual membership fee. Once you have a member number, you can access a list of events and sign up for any events that strike your interest. Join by visiting the website.