Things to Do
5 Best Places for Little Kids to Splash Around in 417-land
Summer in the Ozarks requires days that combine sunshine and cool water. These five spots in are great for splashing around with little kids in the summer sun.
By Katie Pollock Estes
Aug 2020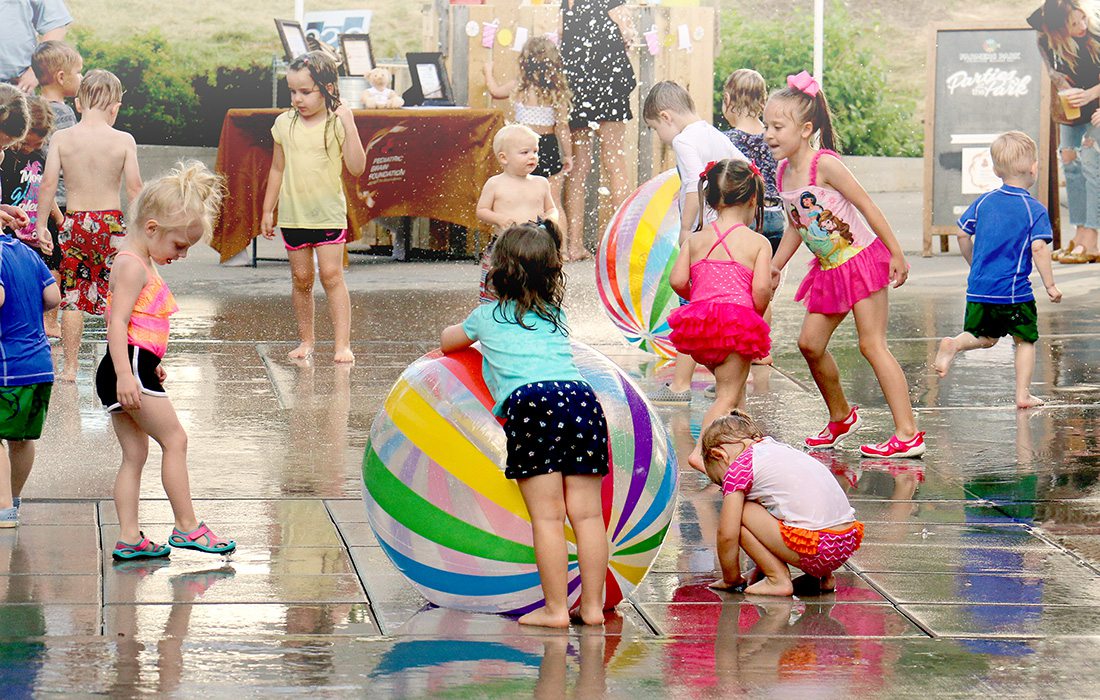 1. Farmers Market of the Ozarks
Farmers Park, 2144 E. Republic Road, Springfield
Here's our equation for a pleasant trip to the farmers market: one parent shopping + one parent supervising the kids with an iced coffee in hand + splash fountains to entertain the restless children = a relaxing Saturday morning. Kids get a kick out of the jets that jump up from the sidewalk at random intervals.
[MORE: Kids Summer Camps in Springfield, MO and Beyond]

2. Ozark Stream & Fountain
Jordan Valley Park, 635 E. Trafficway St., Springfield
The fountains at Jordan Valley Park offer the fun of surprise jumping jets but with a whole lot more water than some splash pads have. It's a place to get absolutely soaked on a hot day with plenty of sunny, grassy space around it where you can soak up the sun and dry off.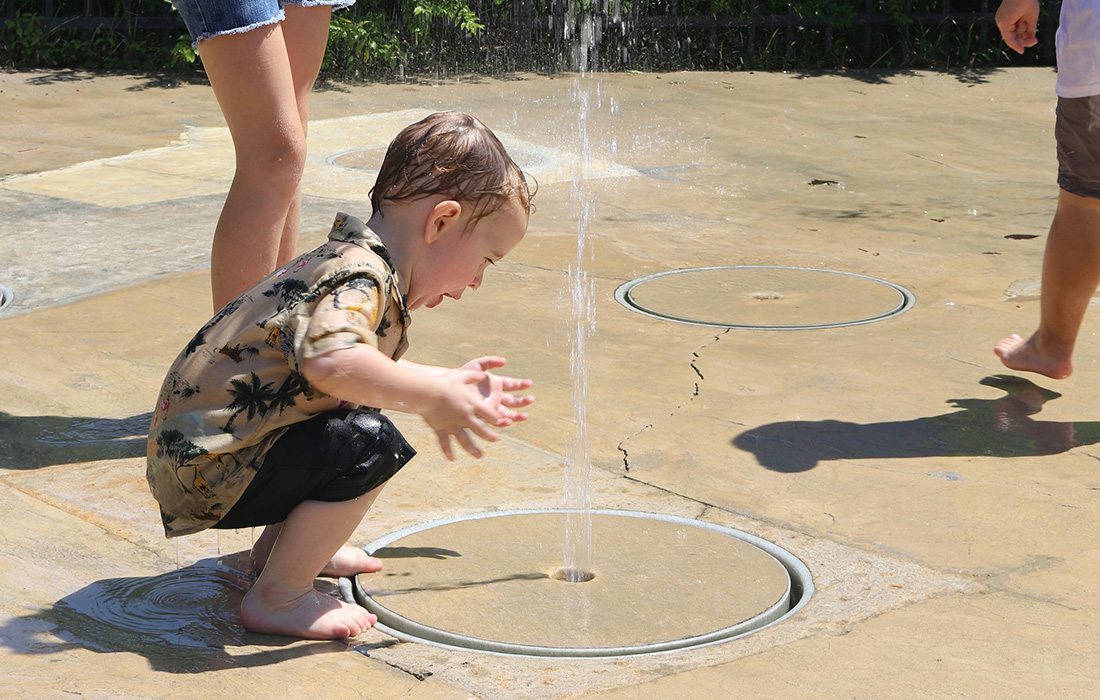 3. Jumping Jewels
Dickerson Park Zoo, 1401 W. Norton Road, Springfield
True fact: Trekking through the zoo can be a hot and sticky experience during the peak of summer. There's a lot of walking, a lot of sun and a lot of humidity. But kids can take a break from that at the Jumping Jewels splash fountain with leaping jets of water.
4. Coconut Cove
White Water, 3505 W. Highway 76, Branson
This splash zone is a littler kid escape from the bigger kid waterslides at White Water. It features water blasters, buckets that pour water on adventuresome kids, spraying fountains and five low-key slides.
5. Woods Fork Creek
Busiek State Forest, 5 State Highway 65, Highlandville
It's not technically a splash zone, but it is a place where we and our kids love to splash around. Find a private spot on a gravel bar for your family, and spend the day dipping your toes in cool water and picking up rocks to search for crawdads underneath. The water is clear and shallow enough for a carefree day of wading in the sun.