Life
Best Kids Summer Camps In Southwest Missouri
Help your child develop character, learn life skills and discover new interests. No matter what your child is into, there's a summer camp for every kid in and around the Ozarks.
Mar 01 2023 at 8 a.m.
Summer is a magical time for kids. School's out and the opportunities feel endless. Keep them active, physically and mentally, while you also help them develop character, learn life skills and discover new interests. No matter what your child is into, there's something for every kid at one of these summer camps in and around the Ozarks.

Do your children love crafting? Are you looking for a STEAM-based summer activity that will unleash their creativity? Enroll them in AR Workshop's Summer ARt Camps, where kids ages 7-14+ create a variety of art projects in a fun, safe and social environment.
Each week, campers create 5 different customizable projects. Projects might involve painting on wood and canvas, creating textile art, knitting a chunky blanket, pouring scented candles and much more! Each week is based on a theme, including (but not limited to) Christmas in July, Awesome 80s, Studio Arts, and ARW Classics. A Teen Specialty week is designed to give older campers a chance to learn more advanced ARt skills.
ARt camps are offered Monday-Thursday from 9:30 a.m. to 12 p.m. throughout June and July. For more information and to enroll, visit www.arworkshop.com/Springfield. Imagination is the only skill needed!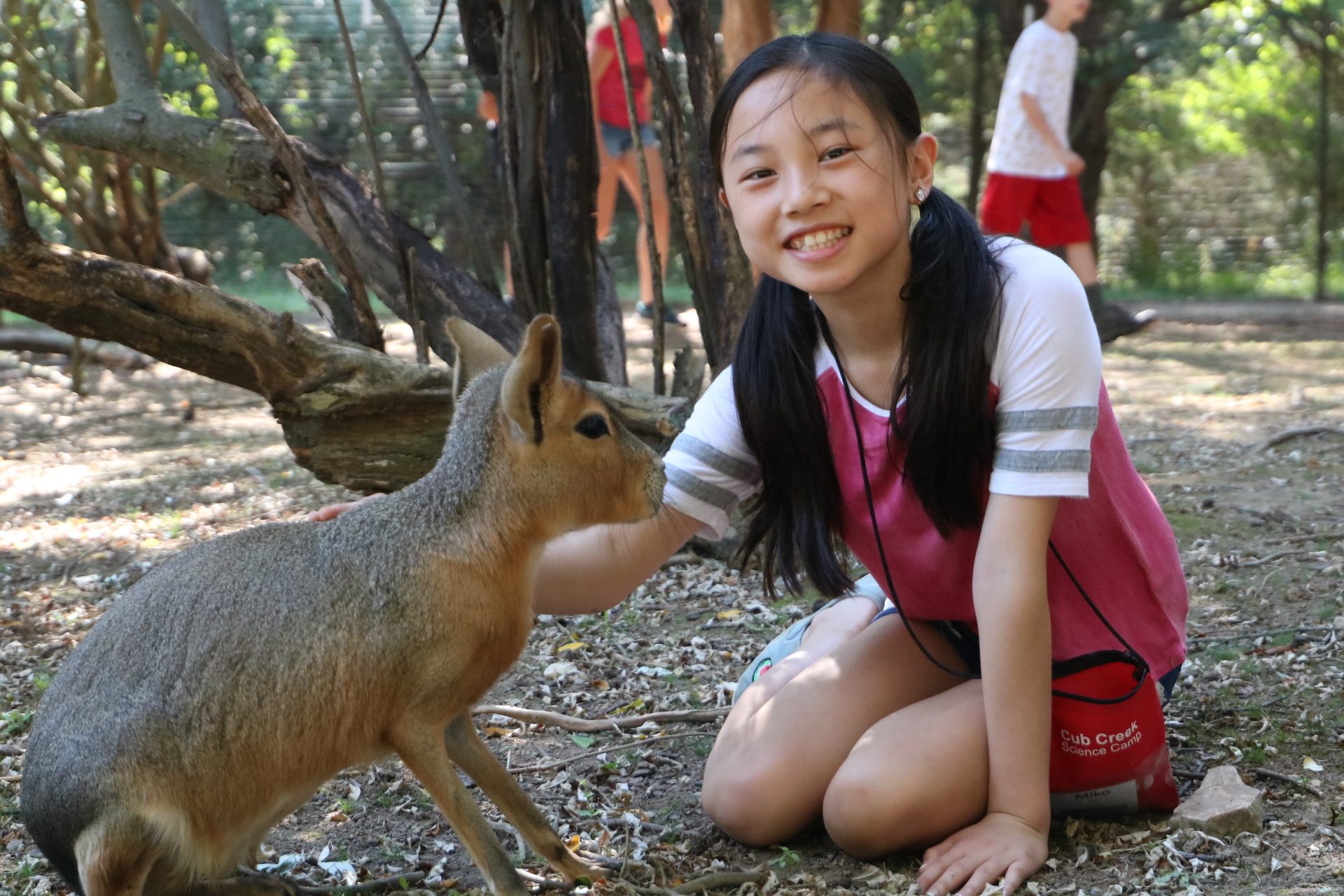 Imagine a summer camp where kids eat breakfast in the company of Ring-tailed Lemurs, zoom down a zip-line and kiss a Camel before lunch, try their hand at making pottery on the wheel in the afternoon, and play a camp-wide game of Capture the Flag after dinner. Cub Creek Science Camp is that camp! With over 300 animals, a 6-element ropes course, archery and riflery ranges, and activities in arts and crafts, digital photography, chemistry, entomology, crime science, pottery, culinary science and more, we are not your average summer camp. Cub Creek Science Camp is dedicated to creating lifelong memories, cultivating and nurturing friendships, and enriching the lives of all campers ages 7-17. After 25 years, we have had campers join us from all over the world, facilitated thousands of strong and lasting friendships, and introduced countless individuals to some of the wonderful animals we share this planet with. Foxes, lemurs, alpacas, miniature horses, parrots, lizards, armadillos, sloths, ferrets, porcupines, pigs, and snakes are just a few of the 100+ different kinds of animals we love, care for, and nurture right here at camp. Facilities are air-conditioned and meals are served buffet style with alternative meal options available. You can read more about camp at CubCreekScienceCamp.com, give us a call at 573-458-2125 and follow us on Facebook and Instagram.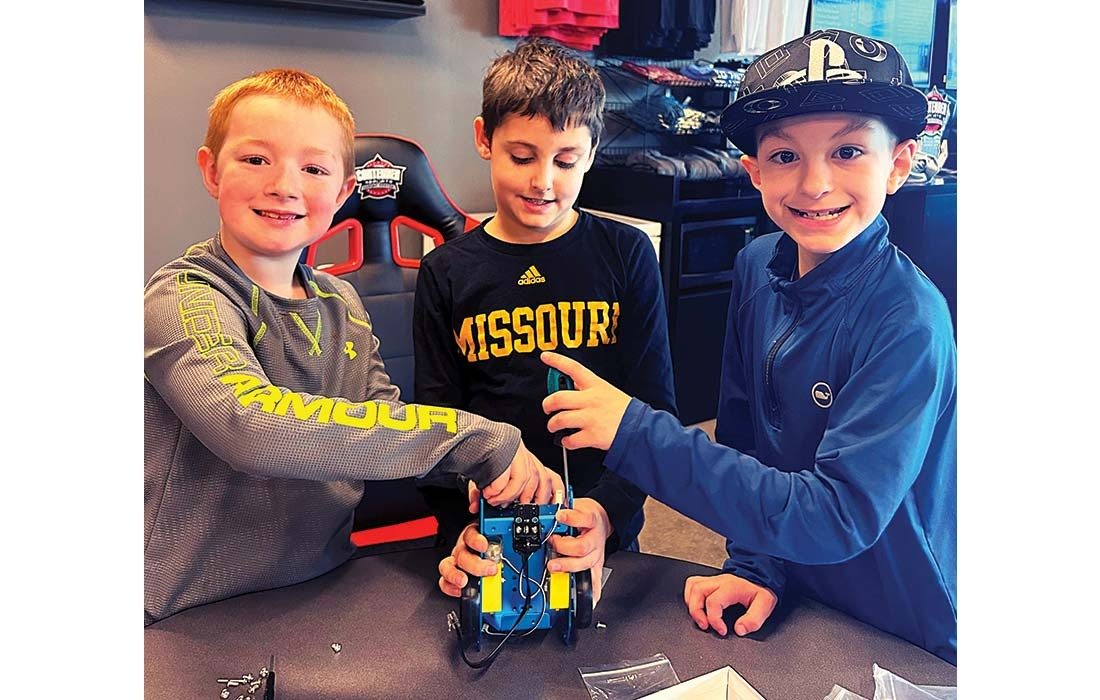 Join Contender eSports for gaming and STEM Accredited Summer Camps.
They offer a variety of summer camps for children ranging in age from seven to seventeen years old.
They are confident that our programs: Minecraft, Roblox, Robotics ... to name a few, are safe, educational, and, most importantly, fun! They are centered on the popular games that every child enjoys playing.
If you would like more information about Contender eSports Minecraft programs, Adventure camps, or other gaming summer camps, don't hesitate to contact them at 417-323-6474. Visit their online schedule and sign up for any of their camps and get in on the action at Springfield, Missouri's premier gaming center.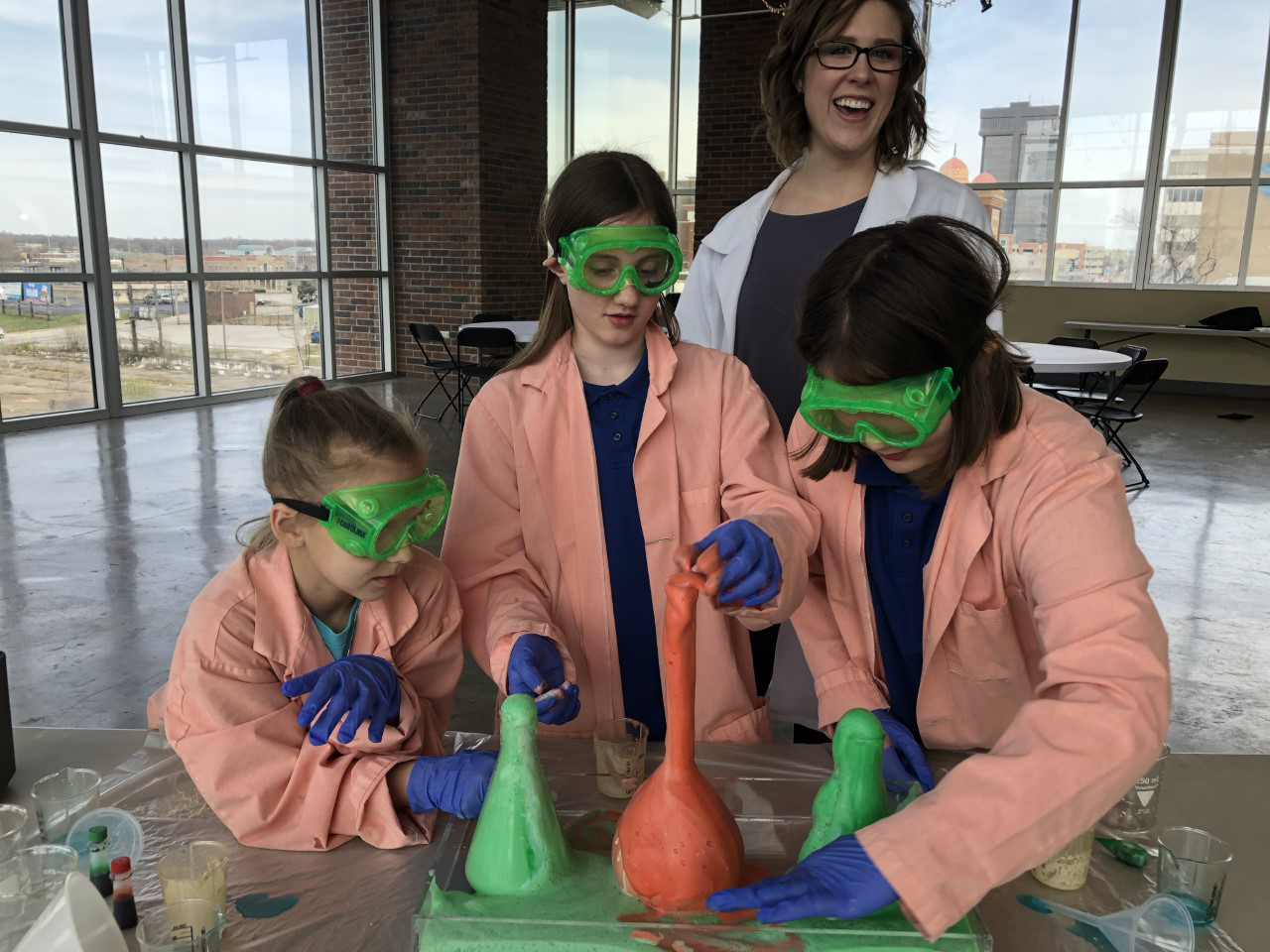 Reignite their love of learning after a long school year at the Discovery Center's in-person summer camps with everything kids love, like Minecraft, NERF Battles, 3D printing, ninjitsu and more! The Discovery Center is the perfect weather-proof summer camp destination with over 15 hands-on camps that run all summer long for kids ages 4–14.
Campers will have a totally tubular summer training like a Ninja Turtle, building new inventions from old tech, exploring the colorful world of Bluey, creating their own Transformer, discovering the wild outdoors with animal friends and so much more they will not want to miss! The Discovery Center provides inspiring hands-on education that kids love at a price that's an easy parenting win.
Camps run from 9 a.m. to 4 p.m., May 22 through August 18, with additional extended care options available from 7:30 a.m. to 5:30 p.m. You'll leave them in good hands with small classroom sizes at a guaranteed 1:10 staff-to-child ratio. They'll experience a summer to remember from an award-winning team.
Discovery Center members can save up to $50 on each camp registration! Best of all, every membership helps support the Discovery Center's nonprofit mission to bring world-class experiences through cutting edge science while inspiring curiosity and a lifelong love of learning to learners of all ages. Spots are limited and camps can sell out quickly, so don't regret waiting and register today at discoverycenter.org/camps.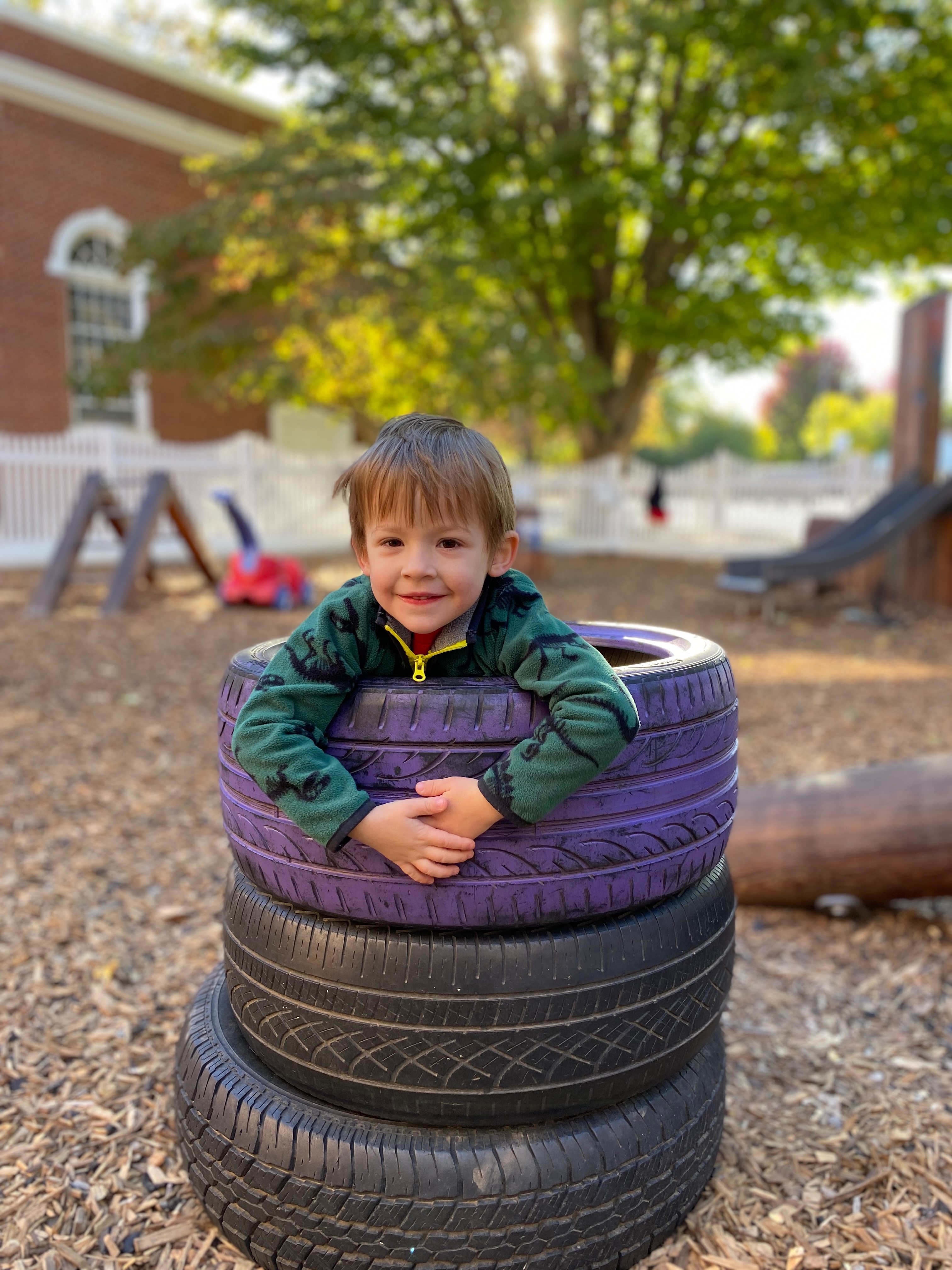 Calling all curious thinkers ages 16 months-10 years old!
This summer, Montessori philosophy will meet STEAM through activities at Discovery Garden Montessori in Springfield. Youth will explore, learn and have fun in a variety of weekly themed camps. Experiences range from DGMS Little Bakers & Chefs, Mad Scientists Training Academy, Eco-Campers, Shark Tank for Jr. Entrepreneurs and more. Children will have the opportunity of discovering the fun of Science, Engineering, Art and Math using the Montessori Method. This summer, try a different way for your children to experience the love of learning and creating memories in this unique opportunity.
Learn more at dgmontessori.org.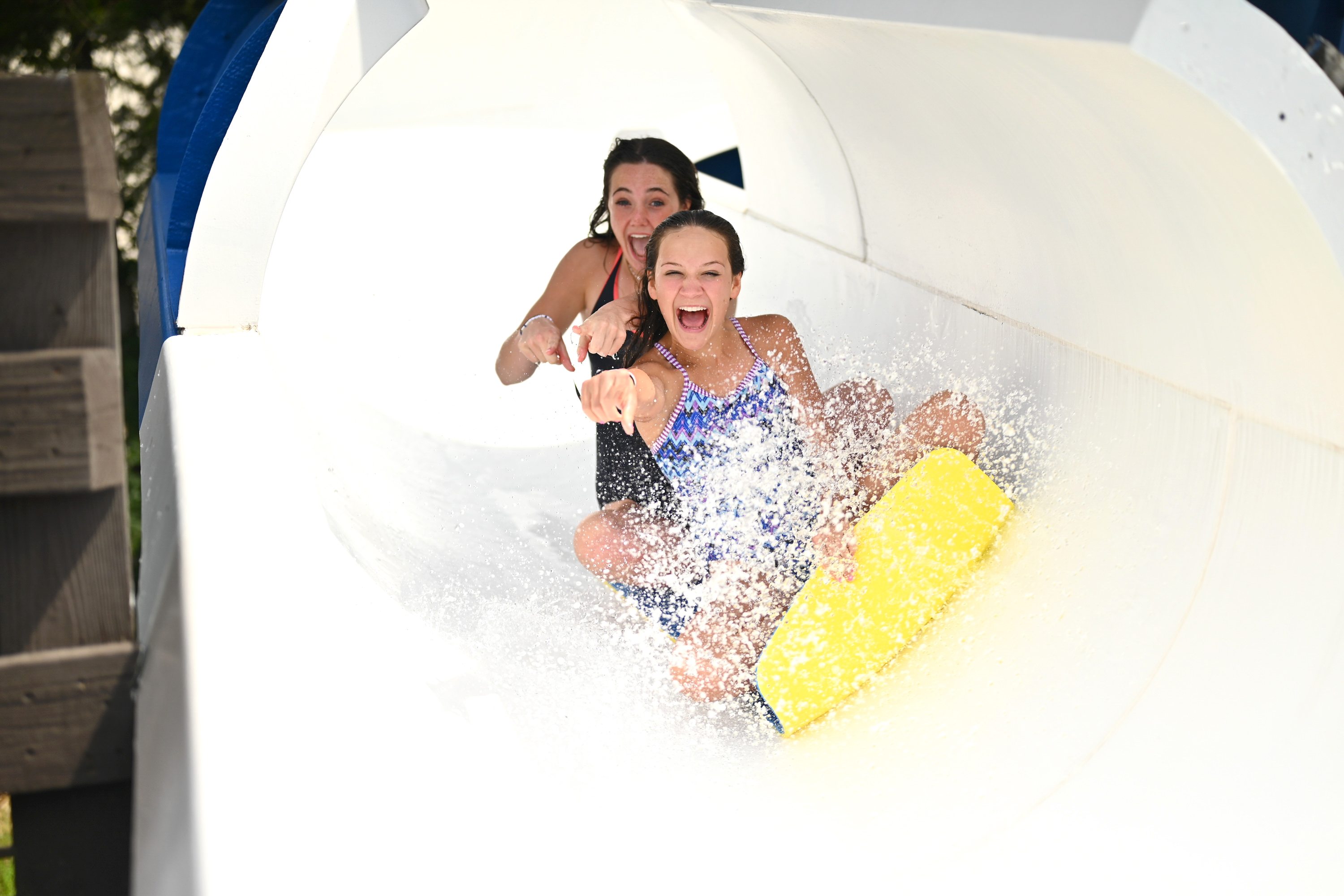 Kanakuk is a premier Christian summer sports camp experience for boys and girls ages 6-18 with locations in Branson and Lampe, Missouri. Its five overnight camps provide kids with fun, safe sports and outdoor camping experiences that develop them spiritually, physically, emotionally and socially. Kampers make lifelong memories while participating in advanced sports training and more than 70 summer camp activities.
Kanakuk's professionally trained staff is committed to its mission of "Equipping Next Generation Leaders." Sessions run all summer long with one, two and four-week options. Learn more about customizing your child's summer camp experience at Kanakuk.com or by calling 417-266-3000.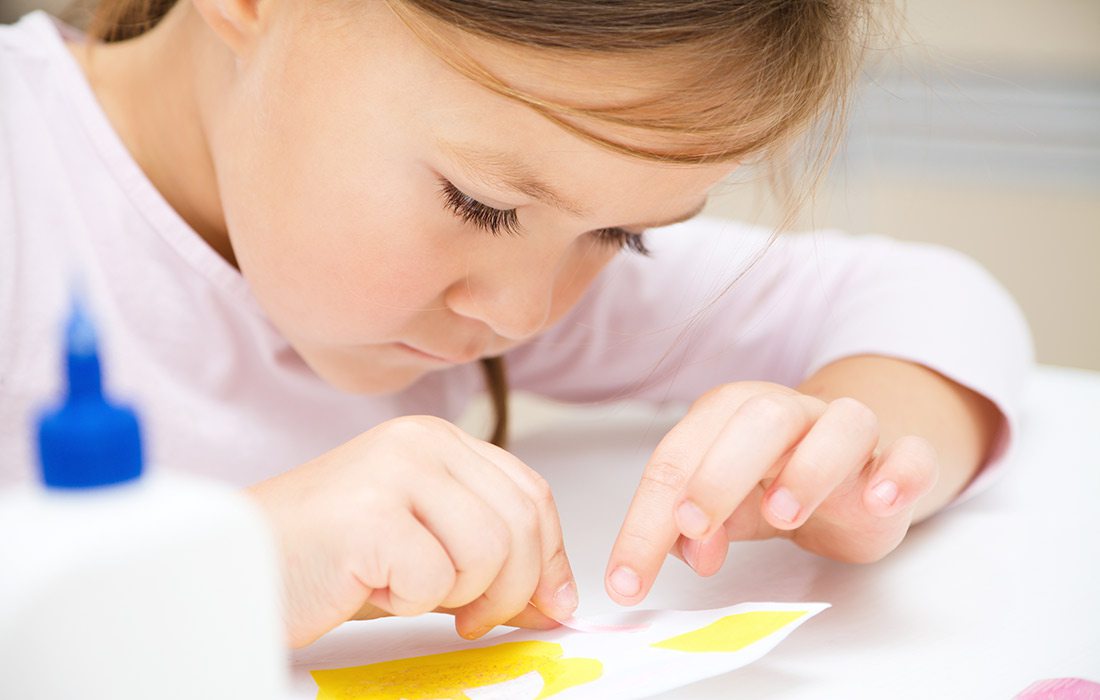 Kids First Early Learning Academy is offering another sensational summer in 2023! Kids First's summer programs are a perfect blend of education and fun–a surefire way to keep your children interested, engaged and excited about learning during the summer months. The curriculum is jam packed with exploration, hands-on activities, and opportunities to discover new talents and interests. Minds and bodies stay active through art, cooking, science, outdoor play, picnics, music and movement, water days, visits from special guests and so much more!
Enrollment is open to children ages 1 to 6 years old. To reserve your child's spot, email kfspringfield@gmail.com or call 417-887-2151. Space is limited, so contact Kids First Learning Academy today!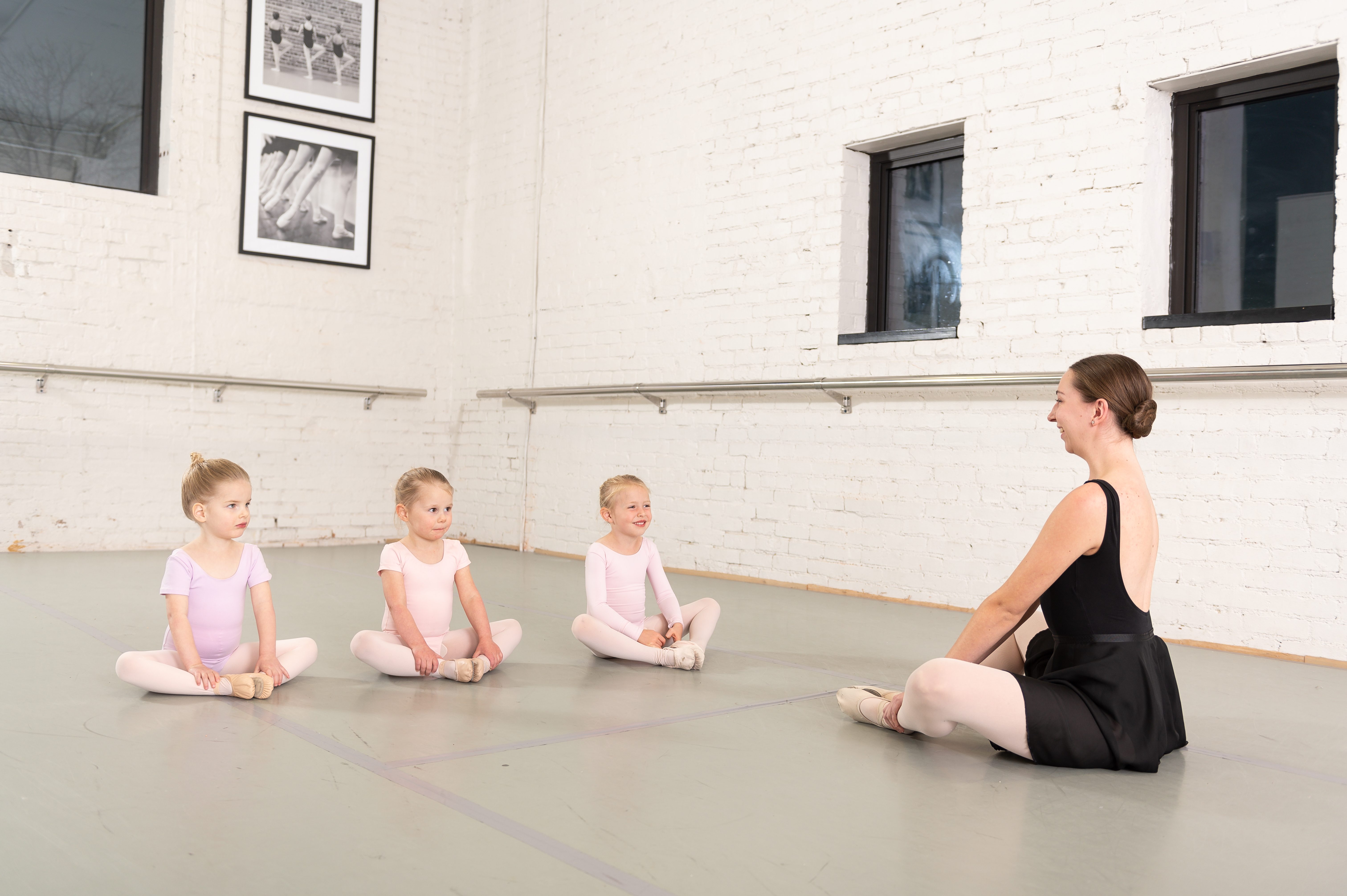 Summertime provides an excellent opportunity to develop dance technique! Whether you are interested in trying out dance for the first time, or you've been dancing for many years, Springfield Ballet offers camps, intensives and classes for all interests and abilities.
For the youngest dancers, Springfield Ballet has two half-day, weeklong camps. Fairy Tale Camp (ages 3-5) will run from June 5-9, and Prince & Princess Camp (ages 6-10) will be June 12-16. Both camps allow children to experience dance class and discover the music, drama and history of ballet. Each camp includes crafts, story time and snack time–and concludes with a special performance for parents and guests!
Springfield Ballet's Summer Intensives are full-day immersion experiences for serious dancers. Regional and national guest artists provide instruction in a variety of disciplines. All intensives are by placement. The Primary Intensive (ages 7-14) will run from July 10-14, while the Junior Intensive (ages 9+) will be from July 17-29 and the Senior Intensive (ages 11+) will be from July 10-29. Additionally, Springfield Ballet offers summer class sessions that allow students to continue their training.
This summer, advance your dance technique and artistry at Springfield Ballet! To learn more and register, visit springfieldballet.org/Summer-Programs.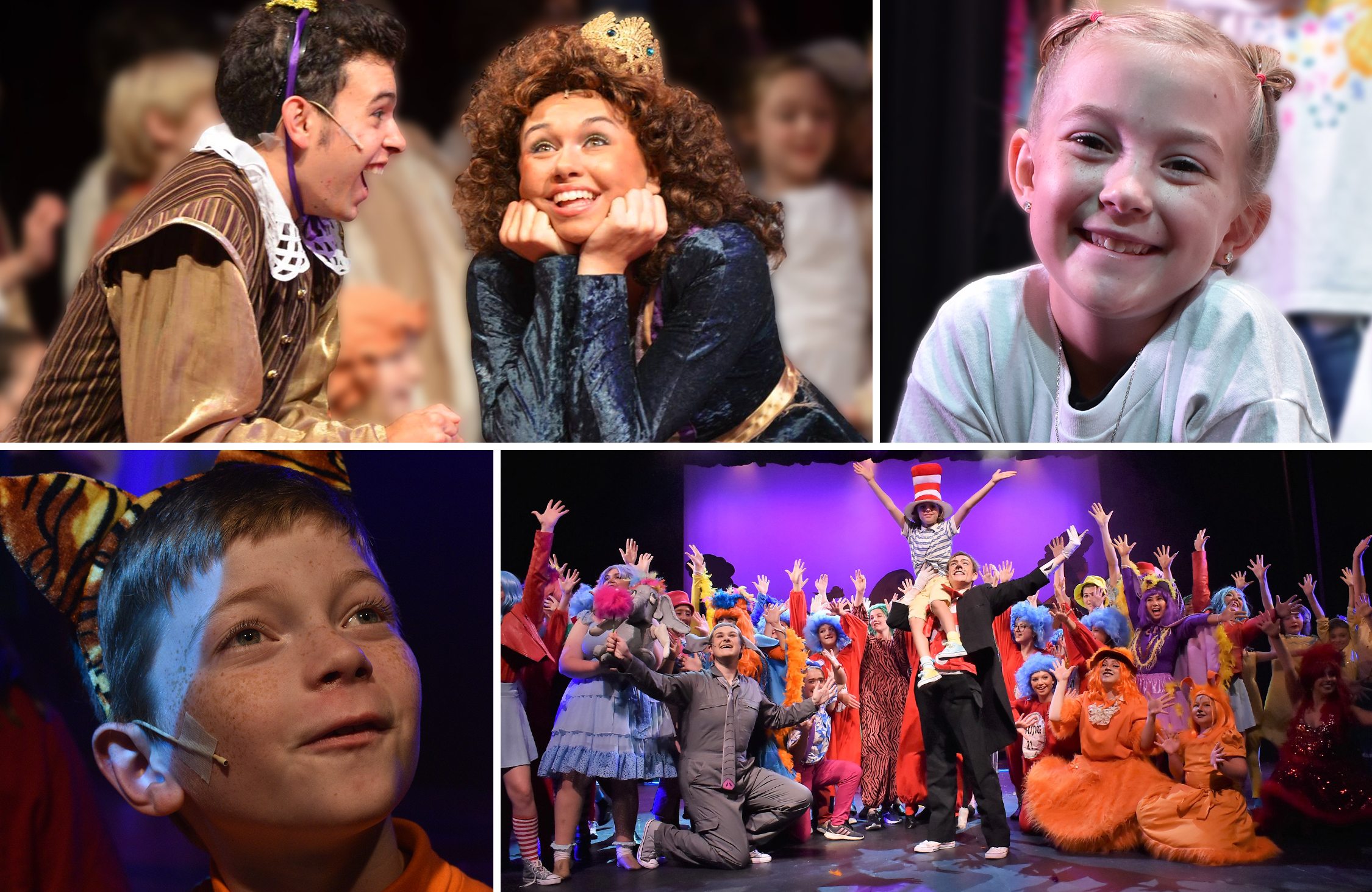 This summer, encourage your child to try something they've never tried before, or follow their passion and grow in their craft at Springfield's leading non-profit community theatre and youth arts education institution!
SLT offers multiple one-day, one-week and two-week workshops during the months of May through August serving beginning to advanced students ages four to 18. Their passionate staff is proud to provide enriching, entertaining, and exciting summer theatre camp experiences in acting, musical theatre, dance, performance, technical theatre or theatre administration for every child who participates.
Youth involvement at Springfield Little Theatre encourages a love, appreciation, and respect for community, the arts, and all aspects of theatricality. It promotes enthusiasm, discipline, inclusion, creativity, and putting forth your best effort, while offering joy in accomplishment and providing an outlet for friendship and fun!
2023 workshops feature popular themes such as Harry Potter, Encanto, and American Pop Superstars; Broadway Kids productions of Sleeping Beauty, Seussical, and The Lion King in The Reynolds Auditorium at The Judy; and Broadway Junior productions of Mean Girls and Newsies at the historic Landers Theatre. Playful exploration, hooking into youthful interests such as Legos, Animal Crossing, Squishmallows, Stranger Things, Bluey, Minions, Superheroes, Paw Patrol and more is available through enrollment in Friday Fun Days, which also include character visits. Pre-professional master classes are offered periodically.
At the conclusion of the summer season, participating families are invited back for the SLT Education Department's Big Summer Blowout, a culminating celebration of all of the workshops and open house showcasing fall opportunities.
Program spots are limited. A detailed listing of offerings, descriptions, and registration information can be found at SpringfieldLittleTheatre.org/summer-youth-programs.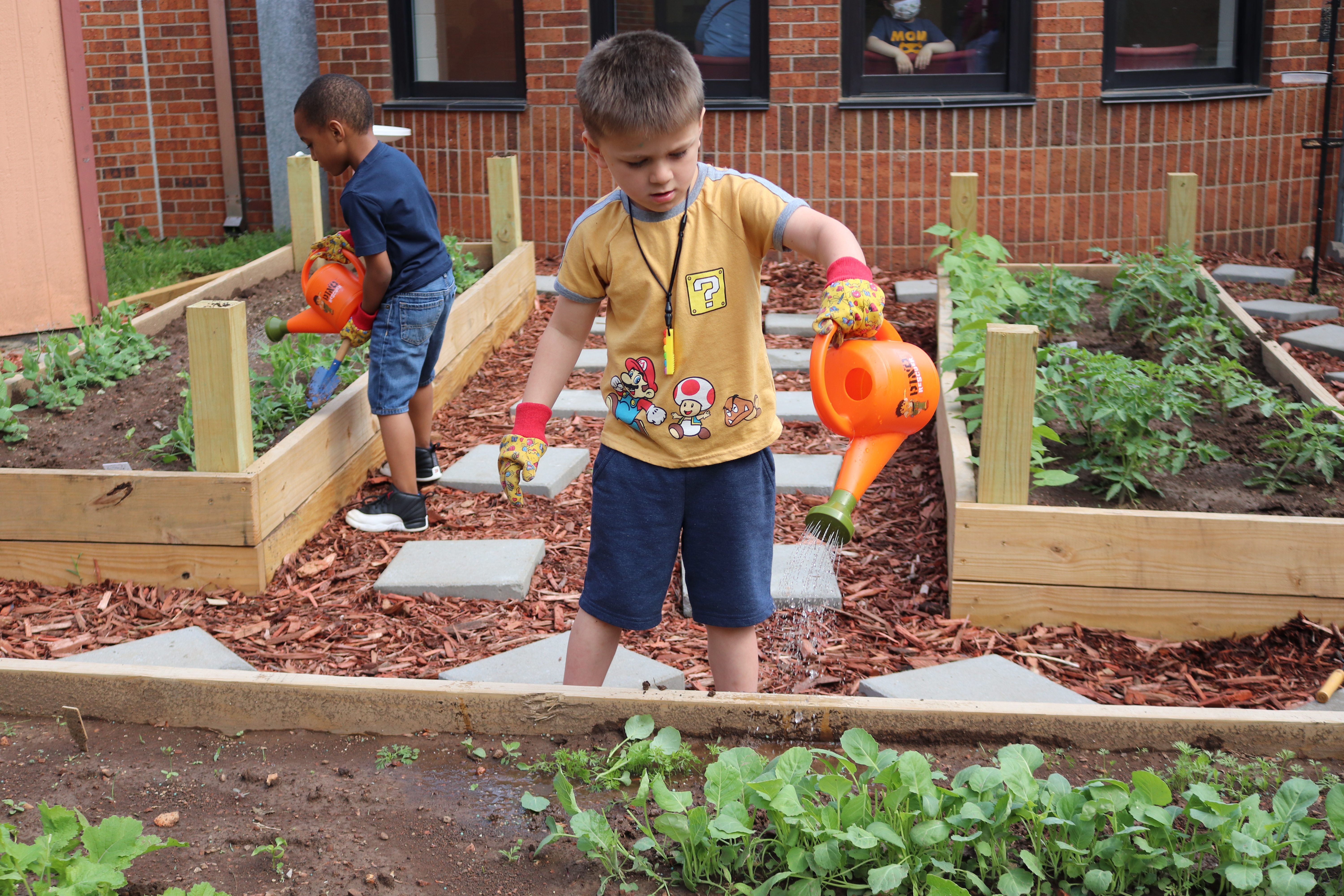 Explore is an exciting opportunity for students to participate in fun and engaging learning experiences this summer. Explore offers something for every child from kindergarten to high school. Best of all, it's free! Elementary and middle school students may choose from seated or virtual classes. Amazing Race, Earth Explorers and Life Lab are among the courses for elementary students, who may also participate in the Clifford the Big Red Dog challenge. Artworks classes for grades 3–5 are offered at three locations. Middle school students can choose from coding, outdoor survival skills, aquatic adventures and many other classes. A Middle School Fine Arts Academy gives students a chance to try puppetry, pottery, improv, creative writing and more. Free meals and bus transportation are available for eligible students. Seated classes are offered June 5–30 and July 10–21. Virtual classes are offered June 5–30 and July 5–31. Learn more or enroll now at sps.org/Explore.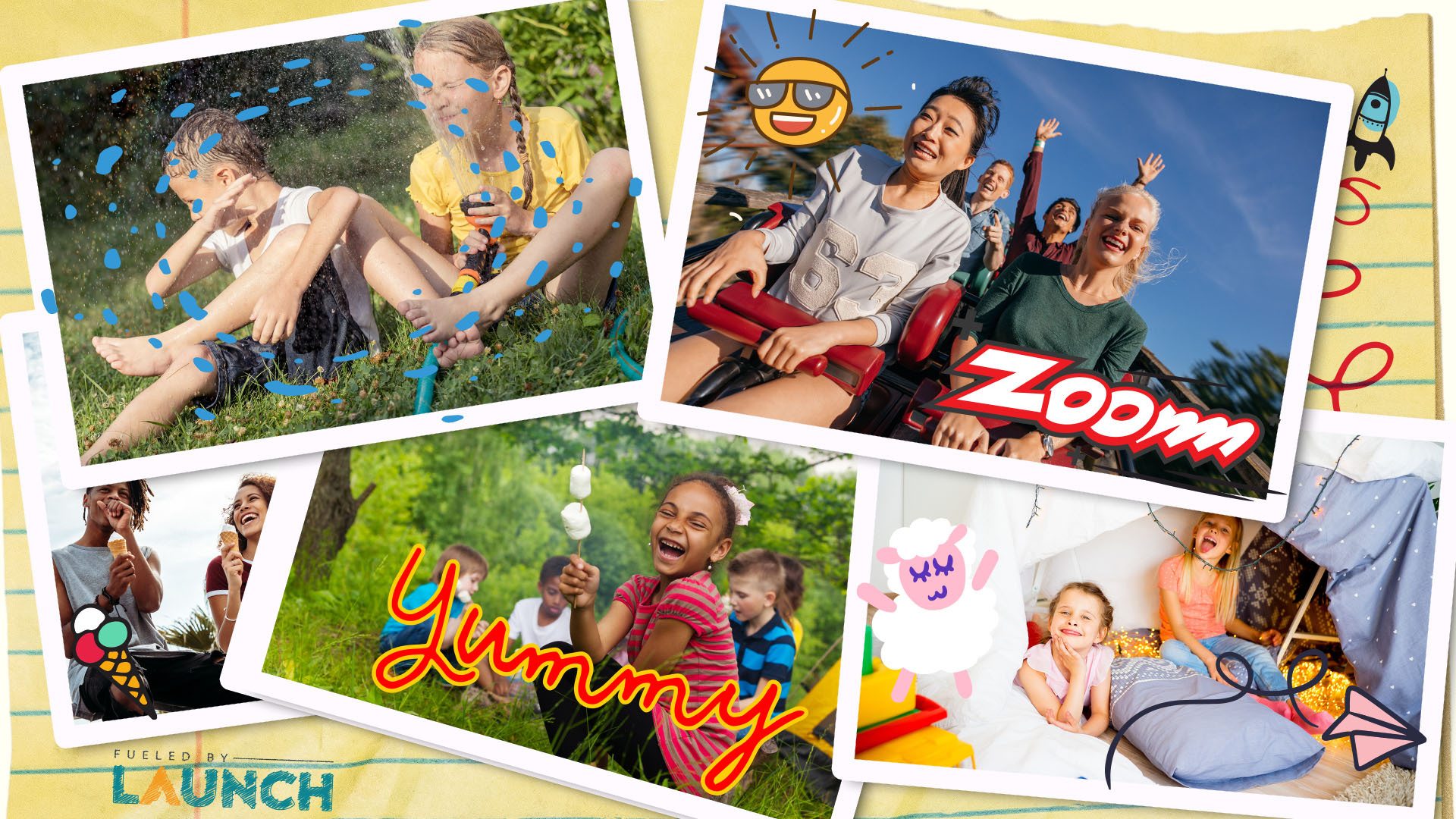 Have a Bucket List Summer with Launch!
This year, Launch Virtual Learning through Springfield Public Schools is inviting students to have the best summer ever with our first-ever Launch Your Summer Bucket List! It all starts with taking a Launch class online—this gives elementary kiddos the benefit of staying engaged, middle school students the chance to dig into content with remediation and enrichment courses, and high school students a chance to earn extra credits! And up next comes all the fun—getting outside, hanging out with friends and completing as many "Summer Bucket List" items as possible!
What is the Launch Your Summer Bucket List?
So, what exactly is the Launch Your Summer Bucket List? It's a list of 50 fun (and mostly free!) things to do that are extra enjoyable during the summer time—things like running through a sprinkler, catching fireflies and planning a picnic in the park! And the best part? Students can win prizes by participating and sharing their photos!
Interested?
Find additional information about our Launch summer courses, download a copy of the "Launch Your Summer Bucket List" and learn all the ways students can participate at www.fueledbylaunch.com/summer. Course registration opens March 6 at www.sps.org/explore.
Registration is now open for Park Board summer day camps, including SPARC's Summer Adventure, Ritter Springs and Summer Quest, open all summer long! Campers play games and sports, swim, take field trips, have cookouts, and come home tired from a day of adventuring. Summer Adventure takes place at McBride Elementary, with weekly themed activities for ages 5-12. Ritter Springs is outdoors and includes hiking, creek time, archery, caving and more, for ages 5-12. Summer Quest is for older kids, ages 11-14, and includes video games, movies and destination field trips. Check out the Park Board's specialty day camps: farm and animal camps at Rutledge-Wilson Farm Park, horseback riding at Valley Water Mill Equestrian Center, rock climbing, trailblazing and kayaking with Outdoor Initiatives, Dickerson Park Zoo camps, and week-long SPARC camps focused on outdoor adventures, exploring Springfield, cooking, STEM challenges and youth sports. Learn about these camps and more at ParkBoard.org/Camps. Register early, space is limited.
SPARC: 417-837-5737 Park Board: 417-864-1049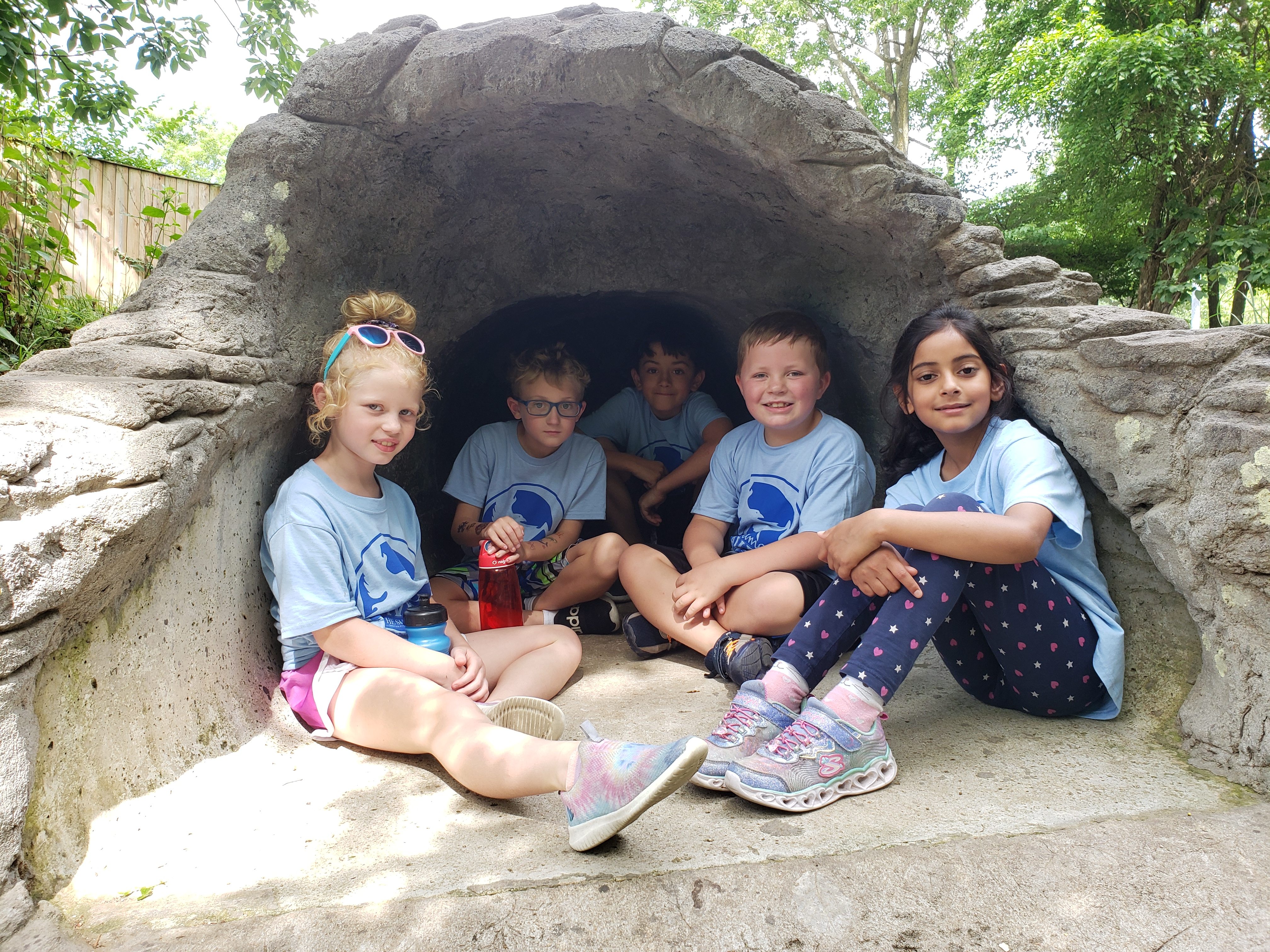 Spend your summer at The Summit with Camp Raven! These camps provide a fun and enriching way to continue learning over the summer. Each session, led by talented and enthusiastic instructors, focuses on a central theme from explorations in STEM and art to music and movement. Weekly sessions are available for students of all ages!
Learn and Play at Jr. Camp Raven (PreK), offered in the mornings for our youngest learners, featuring exciting and engaging themes in a playful environment.
Explore at elementary camps, (K-5th) available morning and (1st-5th) in the afternoon, featuring a field trip almost every week!
Peak the interest of middle and high school students by enriching their summer at Sr. Camp Raven featuring a series lineup to meet a variety of interests.
To learn more about camp offerings, schedules, and pricing, please visit The Summit online at www.thesummitprep.org/summer. Space is limited, so don't delay-register today!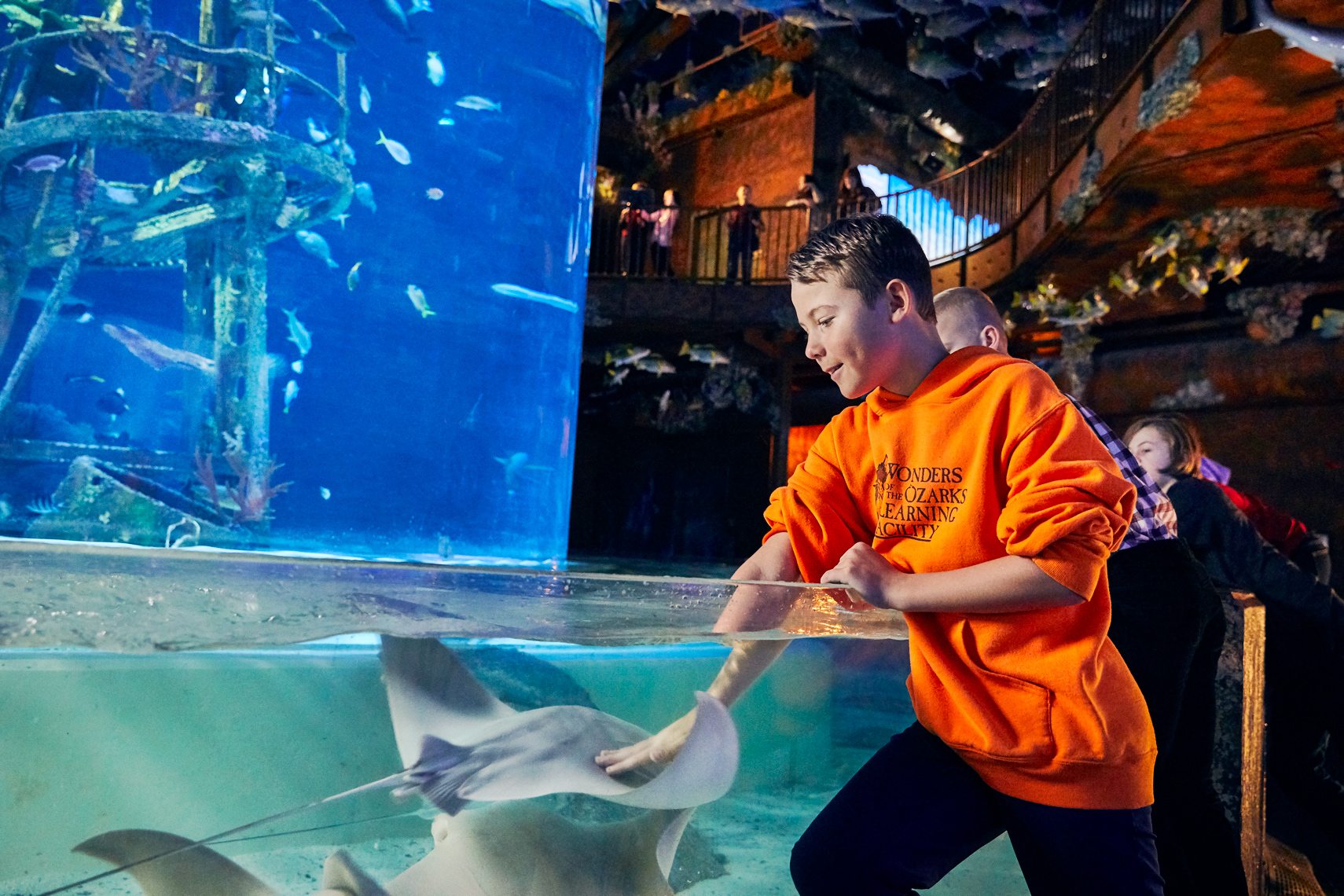 Dive into a fun-filled summer with a Summer Camp EdVenture at Wonders of Wildlife. Experience the sights, sounds, and smells of some of the wildest places on earth and learn about the many creatures that call Wonders of Wildlife home. Camps run from mid-May to August and allow students to test out their survival skills, encounter live animals, explore nature and create lasting memories. From kindergarten to high school, attendees learn through games, crafts, experiments and more during a summer they will never forget!
Dogwood Canyon Summer Camp EdVentures
Students grades 3-8 explore nature and embark on new adventures at Dogwood Canyon Nature Park! Students will have the opportunity to observe and discover the canyon while witnessing a unique Ozarks ecosystem by touring the park by foot, vehicle and even horseback! Enrolled students can meet at Wonders of Wildlife and ride a bus to and from Dogwood Canyon, making it super convenient for parents in the Springfield area.
For more information and to register, visit wondersofwildlife.org/education/camps. 
Scholarships are available for Wonders of Wildlife's Summer EdVenture Programs, Homeschool EdVentures, Parent-Child EdVentures, Overnight EdVentures, and WOW School. Financial scholarships are intended to allow under-resourced children take part in Conservation EdVenture Programs. Each request is reviewed and awarded based on need by the Director of Conservation Programs. Please note that 100% scholarships are not awarded, and you will be asked on the application how much you can contribute to the cost of the program. For more information or to apply visit wondersofwildlife.org/education/scholarship.