Life
Best Kids Summer Camps In Southwest Missouri
Help your child develop character, learn life skills and discover new interests. No matter what your child is into, there's a summer camp for every kid in and around the Ozarks.
Mar 01 2021 at 9 a.m.
Summer is a magical time for kids. School's out and the opportunities feel endless. Keep them active, physically and mentally, while you also help them develop character, learn life skills and discover new interests. No matter what your child is into, there's something for every kid at one of these summer camps in and around the Ozarks.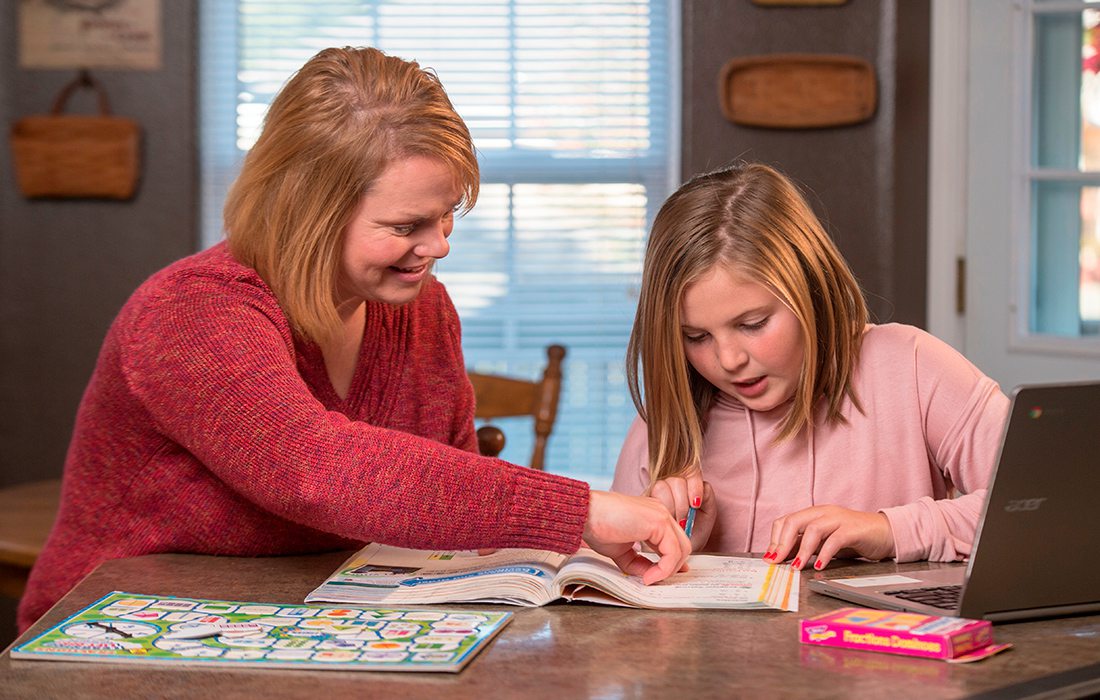 Summer is just around the corner, and Club Z! Summer Tutoring is the perfect option to keep your students on track academically over these long summer months. They offer individualized tutoring programs for grades pre-k to 12. Their highly skilled tutors are available seven days a week, between the hours of 8 a.m. and 9 p.m., with options for both in-home and online tutors for your convenience. With effective programs like their Pre-K readiness program, academic tutoring programs, Study Skills program and their proven ACT prep program, their students see growth in a matter of weeks!
Research shows that students can lose months of what they have learned during the school year over the long summer months, and with the online learning curve and other struggles COVID-19 has presented in your students' learning this past year, now is a perfect time to get your student that extra help they just can't get in the classroom.
With Club Z! Tutoring's flexible scheduling options and a guaranteed tutor match, they make it easy to set your students up for success. Contact them now to reserve your students' tutors with Club Z! and ensure they are ready this fall!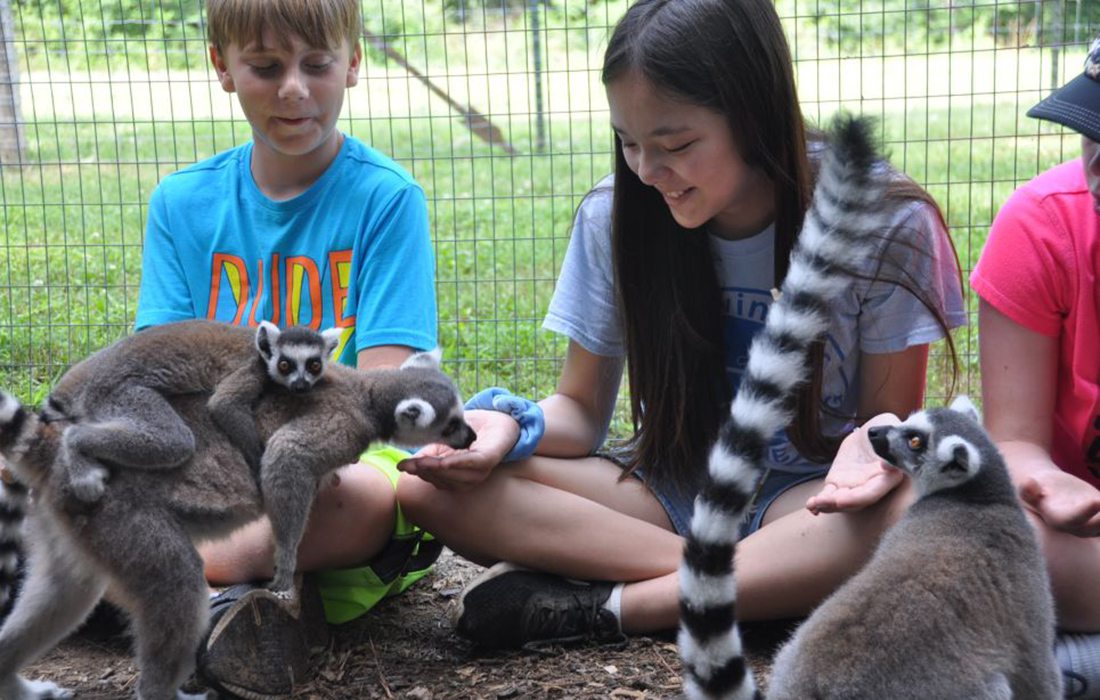 Imagine a summer camp where kids eat breakfast in the company of Ring-tailed Lemurs, zoom down a zip-line and kiss a Camel before lunch, try their hand at making pottery on the wheel in the afternoon, and play a camp-wide game of Capture the Flag after dinner. Cub Creek Science Camp is that camp! With over 300 animals, a 6-element ropes course, archery and riflery ranges, and activities in arts and crafts, digital photography, chemistry, entomology, crime science, pottery, culinary science and more, we are not your average summer camp. Cub Creek Science Camp is dedicated to creating lifelong memories, cultivating and nurturing friendships, and enriching the lives of all campers ages 7–17. After 25 years, we have had campers join us from all over the world, facilitated thousands of strong and lasting friendships, and introduced countless individuals to some of the wonderful animals we share this planet with. Foxes, lemurs, alpacas, miniature horses, parrots, lizards, armadillos, sloths, ferrets, porcupines, pigs, and snakes are just a few of the 100+ different kinds of animals we love, care for, and nurture right here at camp. Facilities are air-conditioned and meals are served buffet style with alternative meal options available. You can read more about camp at CubCreekScienceCamp.com; Give us a call at 573-458-2125; and Follow us on Facebook and Instagram.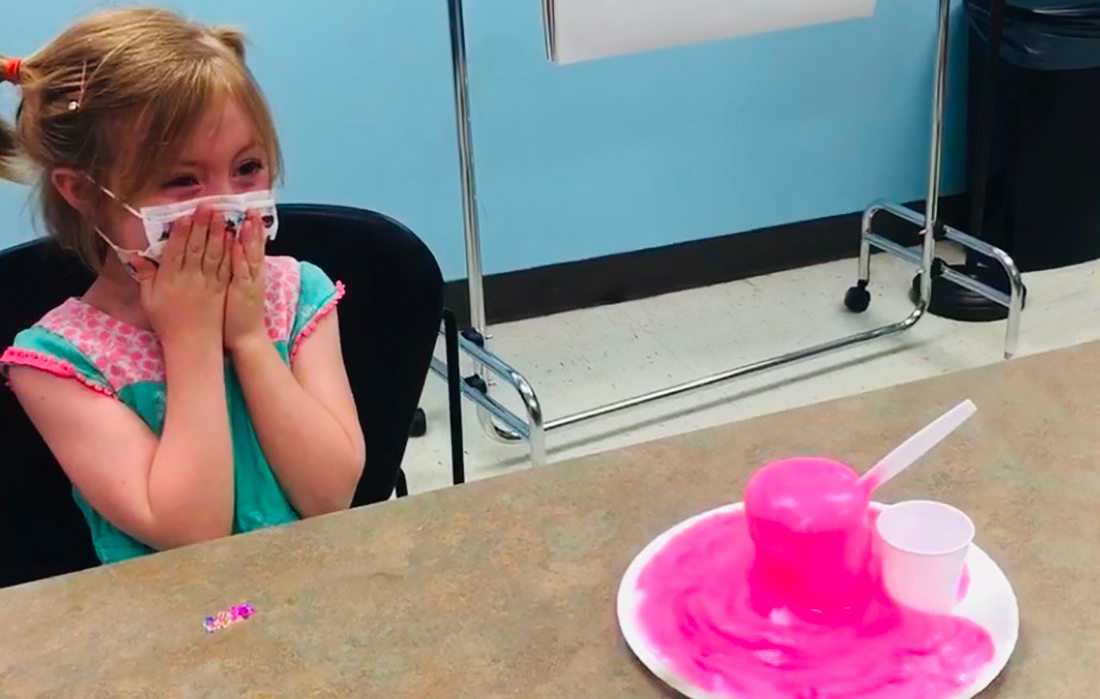 Isn't it time we just let kids be kids? Reignite their love of learning after a hard school year at the Discovery Center's in-person summer camps with everything kids love, like NERF, dinosaurs, space exploration, video games and more! The Discovery Center is the perfect weather-proof summer camp destination with over 15 hands-on camps that run all summer long for kids ages 5–14. Campers can explore the ways of the Mandalore, program LEGO robots, take down the competition in an Esports tournament, create explosive art, set sail as a pirate and be wowed through memorable hands-on learning at Springfield's number one facility for COVID safety procedures. The Discovery Center provides award winning, inspiring hands-on education that kids love at a price that is an easy parenting win.
Camps run from 9 a.m. to 4 p.m., June 1 through late August, with additional extended care options available from 7:30 a.m. to 5:30 p.m. You'll leave them in good hands with small classroom sizes at a guaranteed 1:10 staff-to-child ratio, full masking and all of the best COVID-safety protocols from a team with over 100,000 hours in COVID care.
Discovery Center members can save $50 on each camp registration! Best of all, every membership helps support the Discovery Center's nonprofit mission to bring world-class experiences through cutting edge science, while inspiring curiosity and a life-long love of learning to learners of all ages. Spots are limited and camps can sell out quickly, so don't regret waiting and register today at discoverycenter.org/camps.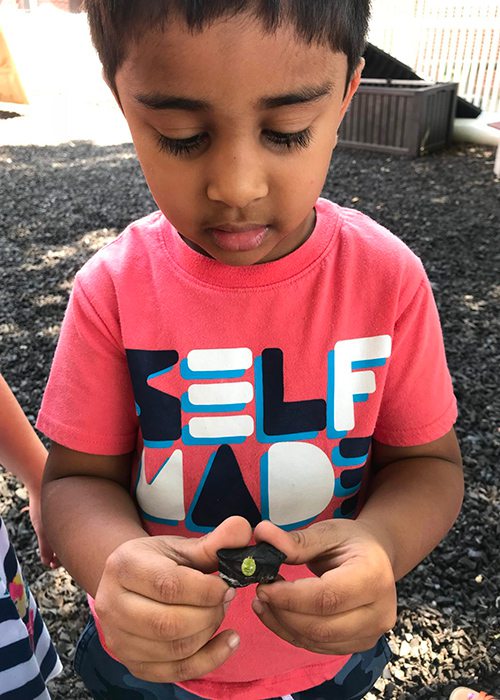 A summer full of fun and learning is just around the corner at the Discovery Garden Montessori Summer Camp! They are inviting children from the ages of 16 months to 5th grade to join them from June 7th to July 30th for an exciting and unforgettable summer. Camp hours will be from 8 a.m. to 5 p.m., with a half-day option available. They also offer the option to sign up for one week at a time or the entire summer for your convenience. During their week of camp, kids will have the opportunity to enjoy themed camps that explore STEM projects, art and music, creative movement and world cultures, as well as to participate in an assortment of exciting summer fun activities, always utilizing Montessori teaching techniques with hands-on learning. Register now to give your kids an amazing summer full of fun, learning and making new friends!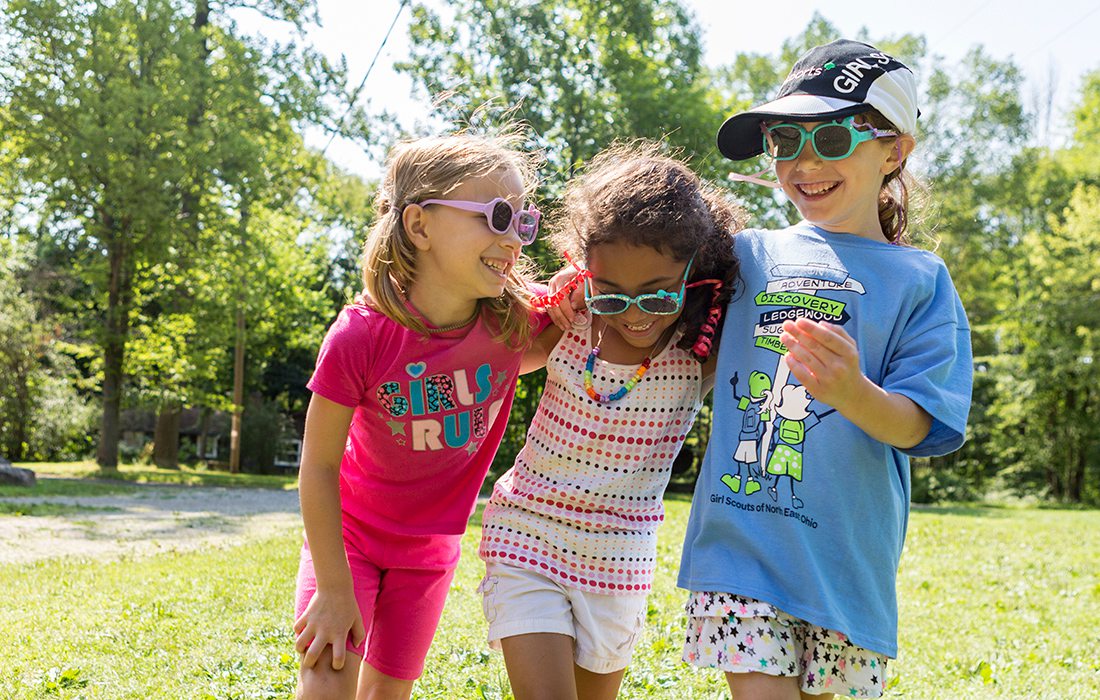 Remember that summer feeling—that feeling of freedom, excitement, and possibility? You wanted to pack every moment with something fun. You were in charge of your adventure, and it was awesome! Let Girl Scout Camp be the gateway to that summer feeling for your girl.
Summer Camp may look a little different this year, but our mission is the same! In 2021, we are offering a menu of adventure to provide a wide range of opportunities, from one day to week-long in-person sessions in July, to another summer of virtual girl-led, outdoor adventures—delivered to your front door in June.
Every girl can find summer adventures that are as awesome as she is—whatever her interests, age, or level of outdoor experience. Health and safety continue to be our number one priority while we plan for our summer of adventure. For more information, visit us online at girlscoutsmoheartland.org.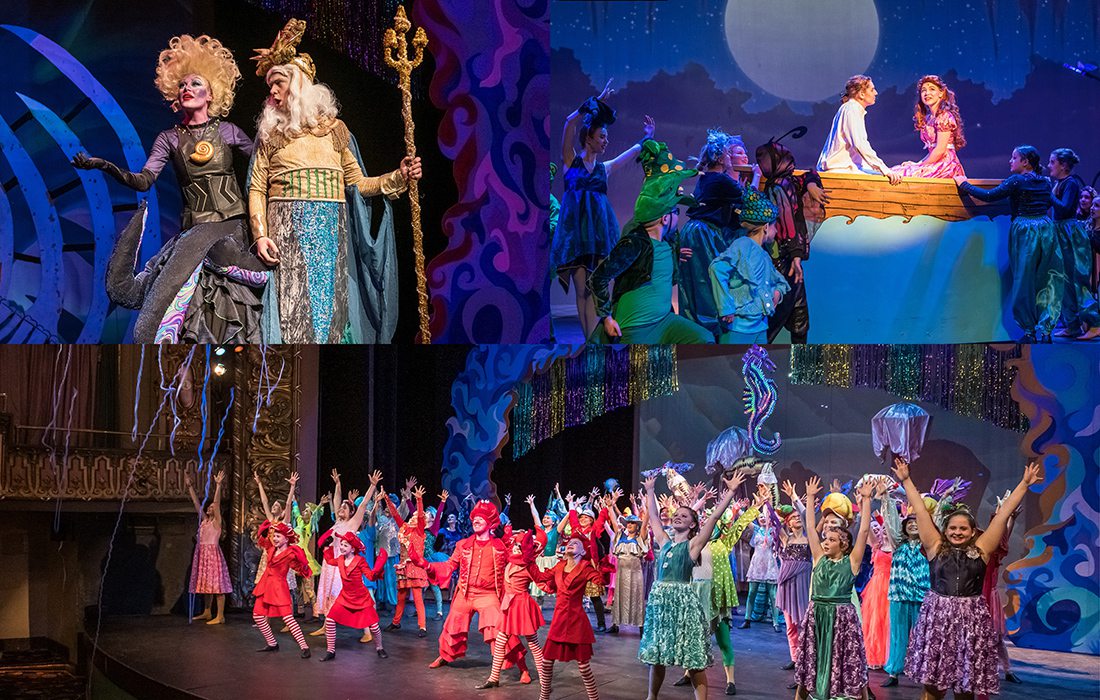 Let your child try something they've never tried before, or follow their passion and improve their craft at Springfield Little Theatre!
SLT offers multiple one-week and two-week summer workshops during the months of May through August. These camps serve beginner to advanced students ages 4 to 18. SLT is proud to provide enriching, entertaining and exciting summer theatre camp experiences in acting, musical theatre, dance, performance, technical theatre, film, or theatre administration for every child who participates.
Youth involvement at Springfield Little Theatre encourages a love and respect for the community, the arts and all aspects of theatricality. It promotes discipline and the pursuit of excellence, and also provides an outlet for friendship and fun!
Program spots are limited. A detailed listing of offerings, descriptions, and registration information can be found at springfieldlittletheatre.org/summer.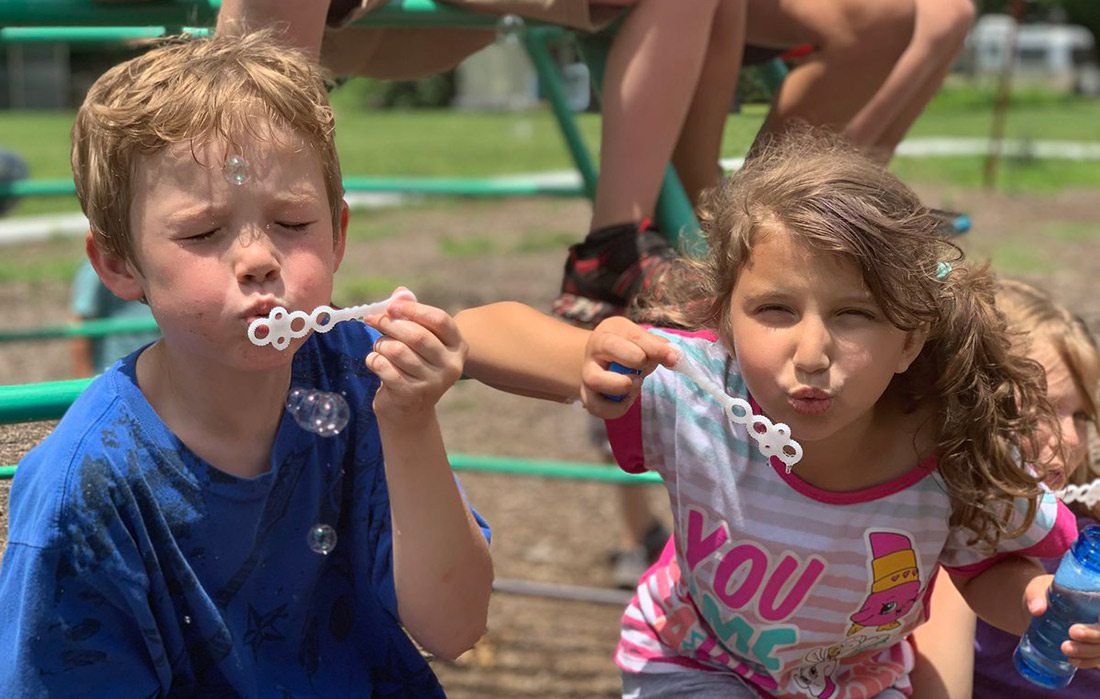 Explore is an exciting opportunity for students to participate in fun and engaging learning experiences this summer. Explore offers something for every child from kindergarten to high school. Best of all, it is fun and free! Elementary and middle school students may choose from in-person or virtual classes and design their experience based on their personal interests. Explore offers two sessions: June 7-30 and July 7-30. Earth Explorers, Route 66 Road Trip and National Parks are just a few examples of classes available for elementary students. Middle school students can choose from culinary arts, coding, outdoor survival skills and many other classes. Elementary school hours are 8:50 a.m. to 3:20 p.m. (except Pershing, 8 a.m. to 2:30 p.m.). Middle School classes are in session 8 a.m. to 2:30 p.m. Breakfast and lunch will be served daily and before- and after-school care is available. Artworks, a premier fine arts summer experience, is offering 60 free classes at two schools, June 7-17 or June 18-30. To make it more convenient for everyone to attend, Explore classes are held at more than 20 sites, and free transportation is available for eligible students. Enroll now at sps.org/Explore.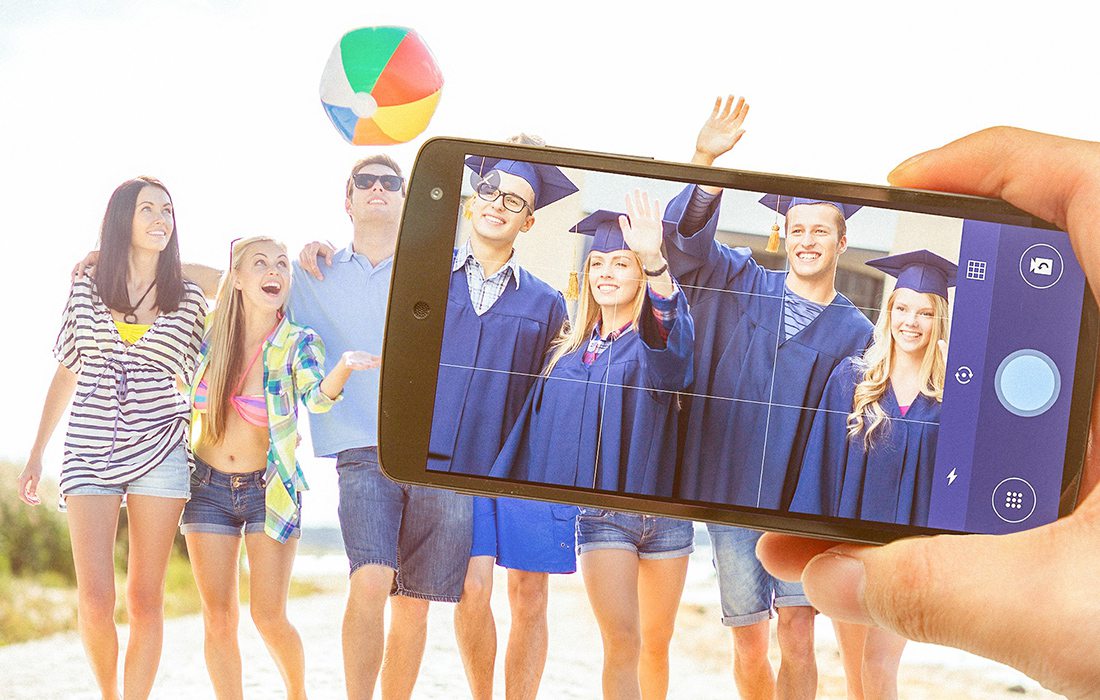 Wondering how high school students benefit from taking a Launch virtual class in the summer? Here is a list of ways!
Number one: opportunity.
With more than 100 high school classes available, students have the opportunity to earn a credit that's required for graduation, make up a credit or even add an extra college prep class to their transcript. This means they'll have more room in their schedules for next year, and more opportunities to take classes that interest them!
Number two: flexibility.
Thanks to the flexible structure of Launch courses, students can log on and work at a time that's convenient for them. This means that there's still time to sleep in, relax by the pool or work a summer job. Oh, and speaking of work—students can get credit for that, too! Launch has courses that allow students to earn credit while working or volunteering.
Interested?
Launch virtual courses are a part of Explore with Springfield Public Schools and are offered during two sessions: June 7–30 and July 7–30. You can check out Launch's complete list of course options and enroll in free classes available to any high school student in the area at fueledbylaunch.com/summer. You can also call 417-523-0417 for more information.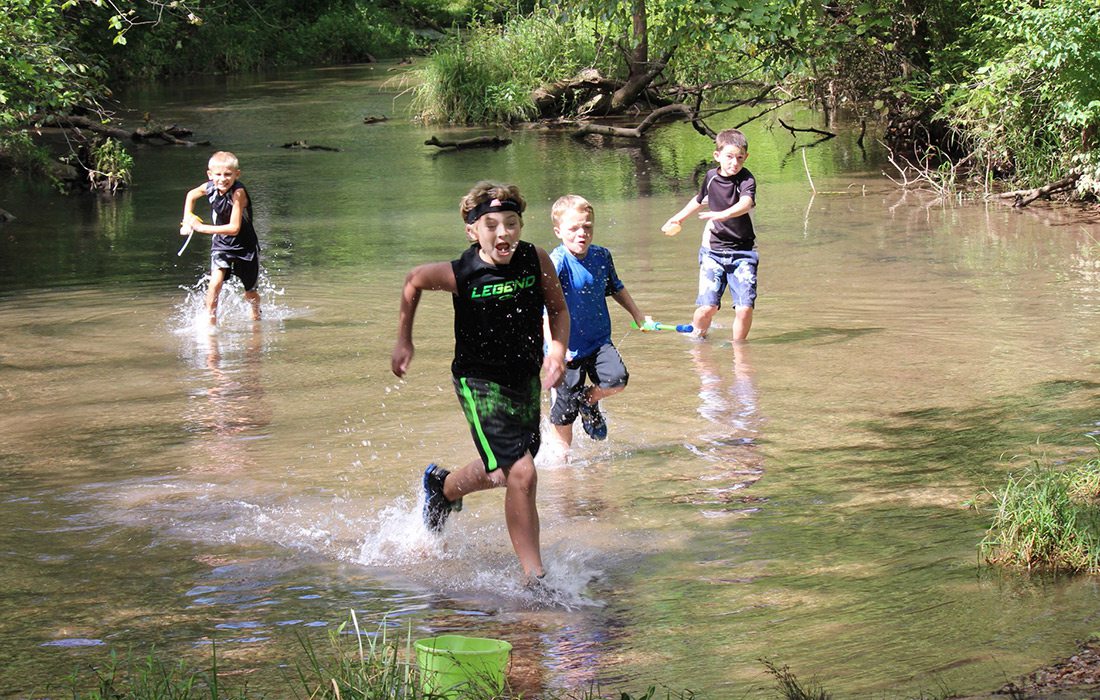 Sign up for summer-long SPARC day camps, Monday–Friday, 7 a.m.–6 p.m., May 24–August 13, for ages 5–14. Camps include games, crafts, sports, nature activities, and team building. Drop off/Pick-up at Disney or Bowerman Elementary or Glendale High School. Choose from several SPARC school sites or get in nature and build forts and play in the creek at Ritter Springs. Summer Quest day camps are for ages 11–14. Rutledge-Wilson Farm Park offers several different week-long full-day camps for ages 6–12, and half-day camps for 4–5-year-olds. Before and after camp childcare available for an additional fee. Valley Water Mill Equestrian Center offers beginner, intermediate and advanced horseback riding camps which run Monday–Friday, 8 a.m.–5:30 p.m., for kids ages 7–17. The Park Board offers seasonal camps like: Junior Golf Clinics at the Bill & Payne Stewart Golf Course the weeks of June 14–18 and July 19–23, outdoor exploration adventures and a kayaking and bicycling camp with Outdoor Initiatives, specialty sports camp called smALL Stars with SPARC August 9–13 at Cherokee Middle School, and Dickerson Park Zoo offers camps and education programming throughout the summer. The Parks have many additional programs this summer. All Park Board Camps will follow CDC guidelines and work closely with the Springfield-Greene County Health Dept.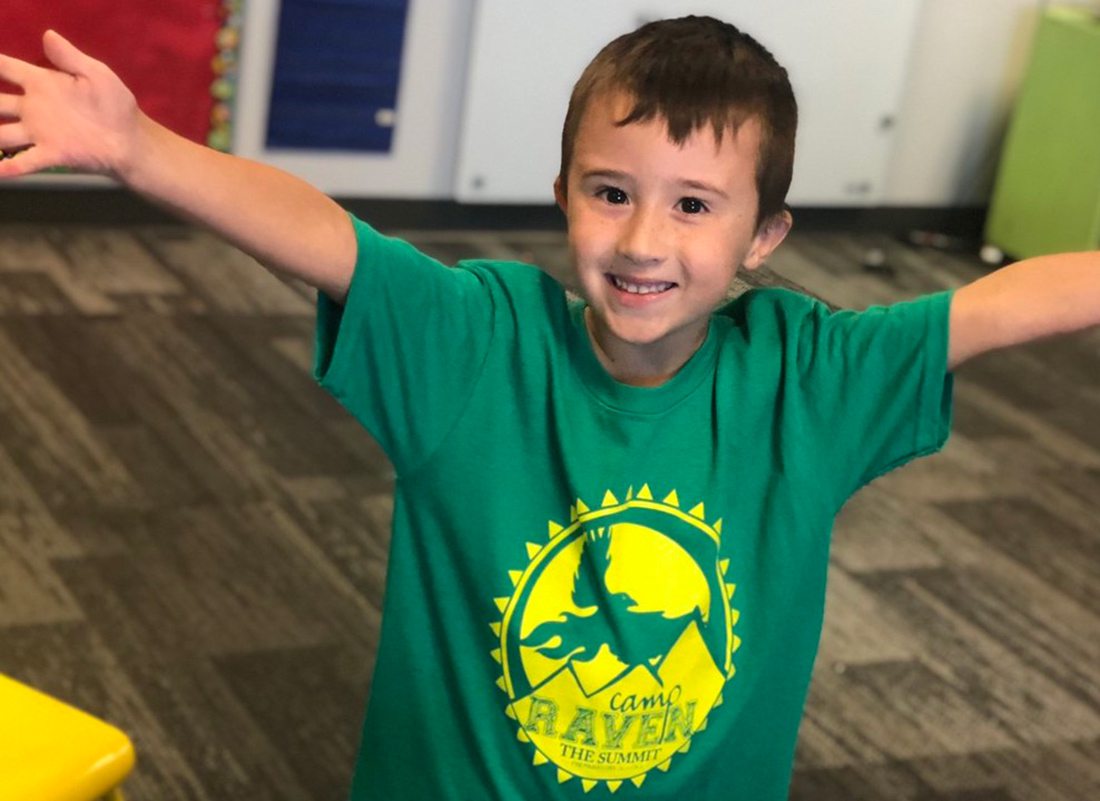 202 E. Walnut Lawn St., Springfield, 417-869-8077
Your kids can spend their summer at The Summit with Camp Raven! These weekly camps provide a fun, safe and stimulating way for your children to continue learning over the summer break. Each camp, led by talented and enthusiastic instructors, focuses on a central theme—from explorations in STEM and art, to music and movement. Campers will have fun while learning and making new friends! And there is something new to celebrate this summer! They are introducing "Raven Days!" These one-day camp sessions pack a ton of fun into a single day to break up the summer slump. Camps are available for students in pre-k through high school. To learn more about their 2021 camp offerings, see the morning and afternoon schedules, and learn about pricing, please visit their website at thesummitprep.org/summer. Space is limited, so don't delay! Register today!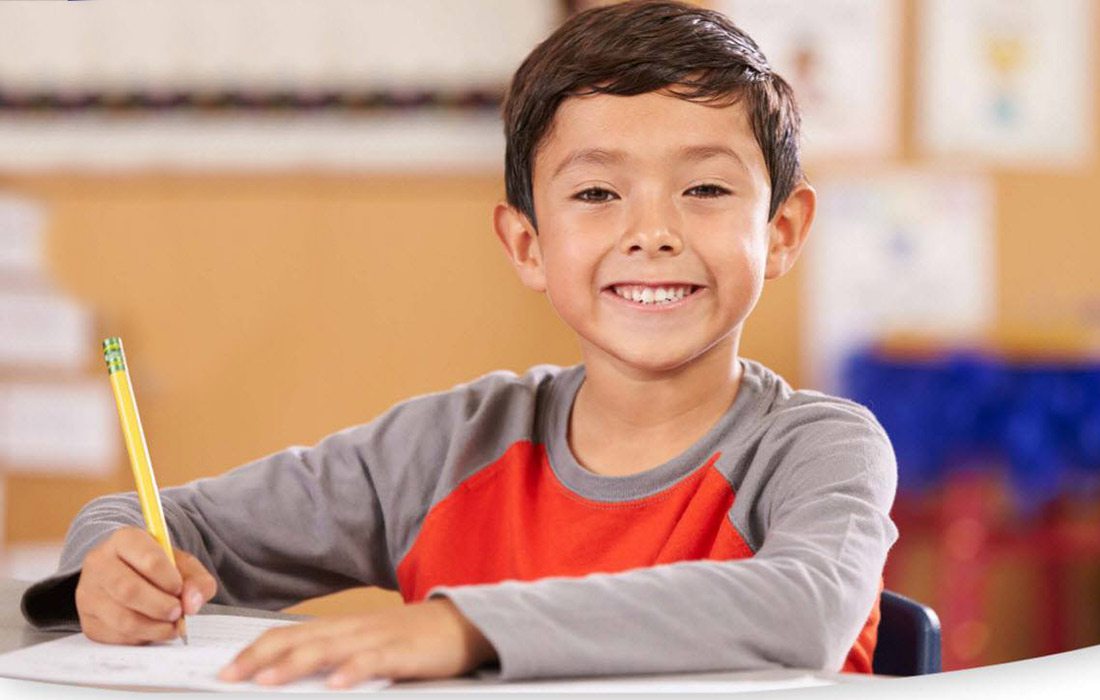 Learning is still on this summer, and Sylvan of Springfield can keep the learning moving forward! Sylvan offers both in-center and virtual instruction that is personalized and adaptive for Kindergarten through 12th grade. They offer a range of scheduling options, including mornings and Saturdays. Avoid summer learning loss with Sylvan's individualized approach.
Their current summer specials include a subject assessment for only $49 and $100 off enrollment for 48 hours or more!
Sylvan Learning Center is designed to increase education in a fun and interactive way! Sylvan has been in business for four decades, and Sylvan of Springfield has been helping students for over 30 years. This academic institution is locally-owned and operated and offers personalized solutions for each family!
When considering how to help your child get ahead this summer, consider what sets Sylvan apart: They employ certified educators, develop personalized plans for every learner and offer small group instruction. For grades 9 through 12, Sylvan also offers college prep courses ranging from ACT and SAT to Advanced Reading and college essay writing, as well as a college counseling seminar.
Sylvan is open year round to accommodate all of your educational needs—in-center or virtual.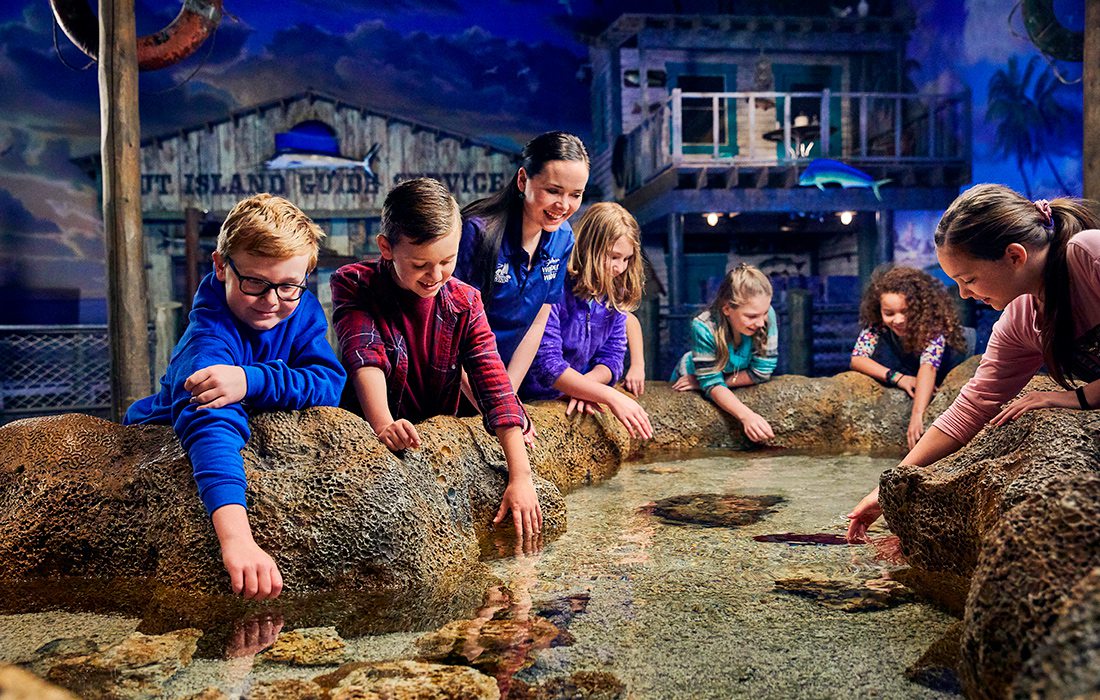 Dive in with a Summer Camp EdVenture at Wonders of Wildlife. Experience the sights, sounds and smells of some of the wildest places on earth and learn about the many creatures that call Wonders of Wildlife home. From mid-May to August, campers will test out their survival skills, encounter live animals, explore nature and create lasting memories. From kindergarten to high school, your campers will learn through games, crafts, experiments and more, it will be a summer they will never forget! For more information and to register, visit wondersofwildlife.org/education/camps.
Scholarships are available for the following types of programs at Wonders of Wildlife: Summer EdVenture Programs, Homeschool EdVentures, Parent-Child EdVentures, Overnight EdVentures, and WOW School. The Wonders of Wildlife Financial Scholarship is intended to allow under-resourced children to take part in Conservation EdVenture Programs. Each request will be reviewed and awarded based on need by the Director of Conservation Programs. Please be aware that 100% scholarships are not awarded and you will be asked on the application how much you can contribute to the cost of the program. For more information or to apply visit wondersofwildlife.org/education/scholarship.
NEW: Dogwood Explorers Summer Camp!
Join us for a nature adventure at our Dogwood Explorers Summer Camp! Begin each morning with an outdoor investigation and excursion to a specific location in the park where we'll observe, discover, and explain how this unique Ozarks ecosystem operates. In the afternoon we'll tour the park by foot, bicycle, and even horseback! Enrolled students will meet at Wonders of Wildlife and ride a bus to Dogwood Canyon, making it super convenient for parents!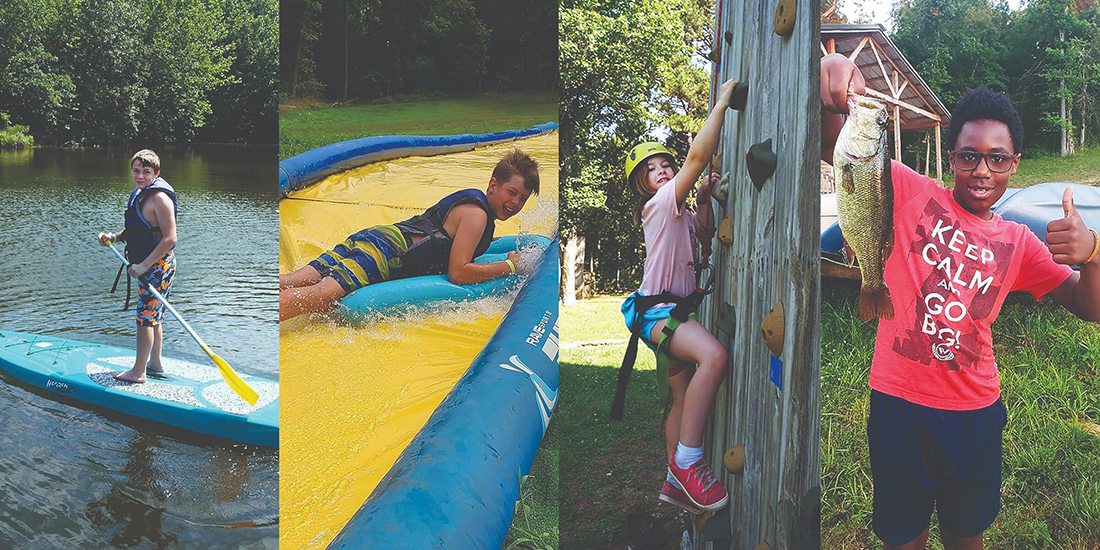 Do you want your children to enjoy their summer building friendships, learning new skills and participating in activities that will gain lifetime experience? YMCA's Camp Wakonda strives to provide campers of all ages the best experience of their year in an outdoor setting.
The heart of YMCA Camp Wakonda is a close-knit group of campers led by mature, caring counselors who share a variety of fun, exciting and safe activities. They are located just 30 minutes west of Springfield. Camp offers activities including archery, canoeing, swimming, 300-foot zip line, arts and crafts, rock climbing, basketball, field games, outdoor cooking, ropes course and so much more!
From the first week of June through the first week of August, campers going into third grade through senior year of high school can enjoy a week at YMCA Camp Wakonda. Your campers will develop personal growth through challenges and activities each day. They'll end the week feeling impacted by every experience that camp has to offer. A week at YMCA Camp Wakonda will easily be the best week of their year!
For more information, you can visit campwakonda.org or their Facebook page: YMCA Camp Wakonda. Be sure to register now!