Life
9 Spirited Holiday Activities
From a scuba diving Santa to holiday-themed bars, your holiday season is sure to be filled with festive fun.
By Ettie Berneking
Nov 02 2020 at 6:20 p.m.
Here's the deal: We all know the holidays are going to look a little different this year, but that doesn't mean you can't feel jolly, excited and eager for the first snow of the season. Winter in the Ozarks is downright magical, so don't hit pause on the celebrations. Instead, discover safe ways to tap into that festive cheer. To help out, we've rounded up nine easy ways to celebrate the holidays. Whether you attend your favorite ballet or hunt down some epic Christmas light displays, it's time to gather your family, bundle up and start making plans.
See Santa Scuba Dive
When: November 8–December 20
Why We Love It: There's something extra-special swimming around the aquarium this holiday season at Wonders of Wildlife and, believe it or not, it's Santa! That's right, Saint Nick and his elves gear up to go scuba diving, making random appearances Saturdays and Sundays at WOW. So ,be sure to keep your eyes peeled for Scuba Claus as you check out all the beautiful fish. While he won't be taking note of Christmas wishes while he's swimming, he's available for all the selfies your heart desires.
COVID Restrictions: To keep guests safe and prevent crowds, Scuba Claus will appear at random, unscheduled times. Face coverings are required of all quests. Free hand sanitizer stations are also placed around the aquarium and museum.
Tune in to the Mayor's Tree Lighting
When: November 21 at 7 p.m.
Why We Love It: This annual event marks the beginning of Springfield's Festival of Lights. This year, instead of gathering around the massive Christmas on the downtown square, the tree lighting is broadcast on KY3 from the rooftop of Vantage as Springfield Ballet, Springfield Regional Opera and Springfield Little Theatre perform. After the lighting, load the family into the car and drive through a special lighted exhibit downtown where Santa awaits for those must-snap selfies.
COVID Restrictions: This year's tree lighting is being broadcast instead of in-person to avoid crowds.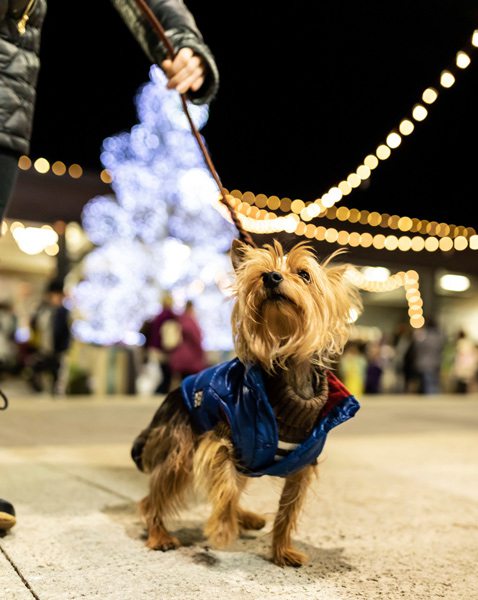 Snap Photos with Santa at Lights & Flights 
When: November 25 
Why We Love It: Kick off Thanksgiving festivities with friends at Farmers Park's Lights & Flights. This family friendly holiday market features live music, favorite food trucks, drink vendors, crafts and possible photos of reindeer.
COVID Restrictions: Face coverings are required.
Load Up on Local Presents at 417 Craft Crawl
When: November 28, 9 a.m. to 5 p.m.
Why We Love It: Once you've recovered from Black Friday, head to Farmers Market of the Ozarks at Farmers Park for another round of shopping. The 417 Craft Crawl is a festive craft fair featuring local vendors and makers showcasing their merchandise. Farmers Market of the Ozarks operates during its normal hours in conjunction with the craft crawl, giving you the opportunity to shop for gifts, groceries and more all at once.
COVID Restrictions: Face coverings are required.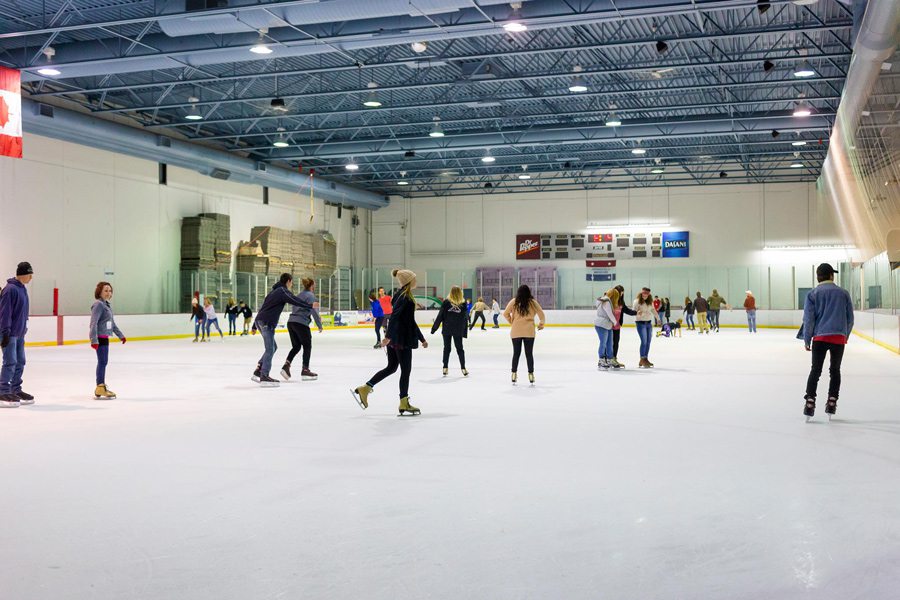 Go Ice Skating at Jordan Valley Ice Park
When: Through December
Why We Love It: Grab those mittens and leg warmers, and head to Jordan Valley Ice Park for an ice skating session. Bonus points: because this rink is indoors, you don't have to suffer through frigid temperatures to get Instagram-worthy photos. Once you've pulled off those skates, bundle up and take a walk through Jordan Valley Park to see the trees all lit up for the holidays. Before you head to the rink, check the website to see when public skating is open each day. Adult ice skating is $6, and it's $5 for children ages 3 to 5 years old. Skate rentals are $3. Stop by for free ice skating sessions on November 21 from 6:30 to 8:30 p.m. and November 26 from 5 to 6 p.m.
COVID Restrictions: Face coverings are required, and the number of visitors is reduced.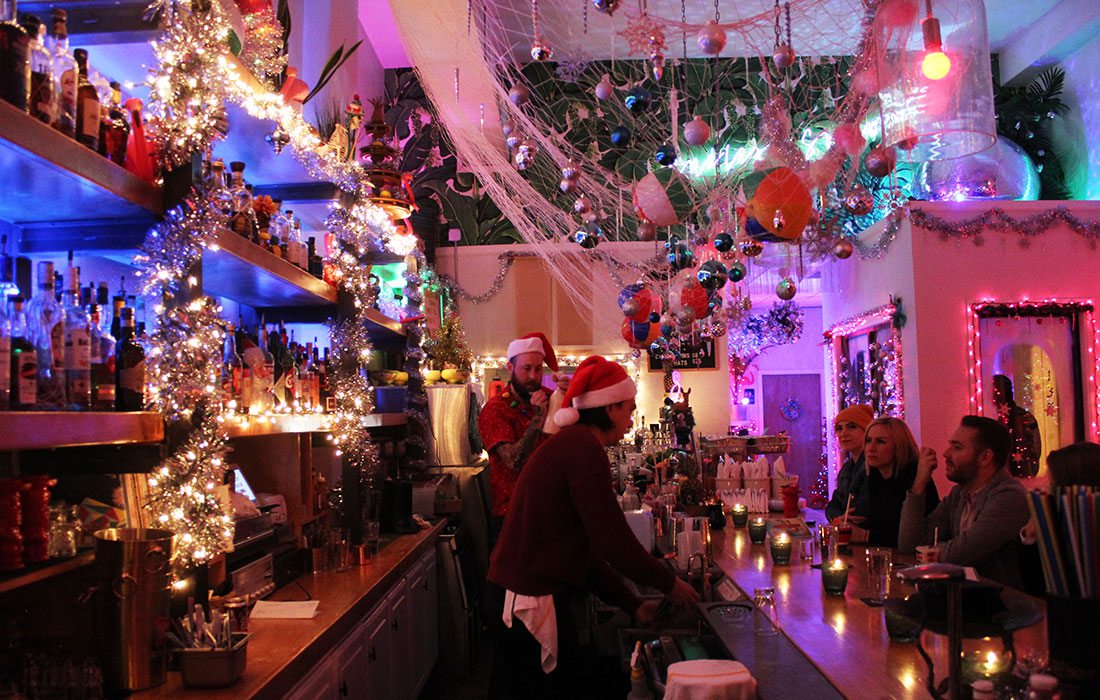 Grab a Drink at Golden Girl's Holiday Bar
When: December 1–31
Why We Love It: We firmly believe the holidays are not just for the kids. Make plans for an adults-only celebration at Golden Girl Rub Club, which transforms into an island-themed winter wonderland. Naturally, even the cocktail list gets a makeover, so order yourself a holiday themed drink and cheers to the season.
COVID Restrictions: Face coverings are required and social distancing is encouraged.
Attend a performance of It's a Wonderful Life
When: December 3–13
Why We Love It: The classic story of Gorge Bailey and his fateful Christmas adventure come to life on stage during Springfield Little Theatre's production of It's a Wonderful Life. Hurry and snag a ticket as capacity is limited for social distancing purposes. If you're looking to make it a date night, grab a drink at The Order inside Hotel Vandivort before the start of the show. 
COVID Restrictions: Social distancing is being enforced at all SLT shows, and a seating chart is assigned before each performance. Guests are required to wear face masks while inside the theatre. If you're not ready to attend shows in person, you can live stream performances—just head to springfieldlittletheatre.org to learn more.
Hear the Symphony's Christmas Cookies Concert
When: December 5
Why We Love It: Instead of waiting for your favorite Christmas tune to come on the radio, settle in for a night with the symphony. Top-notch local musicians play a lineup of holiday classics including "Silent Night," "Sleigh Ride" and "Winter Wonderland." Single tickets can be purchased for the 3 p.m. performance, and the 7:30 p.m. show is reserved for season ticket holders. If you'd rather enjoy the tunes in the comfort of your own home, you can always live stream the 7:30 p.m. concert for free. Dinner and a symphony, anyone?!
COVID Restrictions: Face coverings are required, and attendance is limited to 50 percent capacity. There is no intermission to avoid crowds in the lobby. Hand sanitizer stations are widely available. Once the performance concludes, the audience is dismissed by rows to reduce crowding.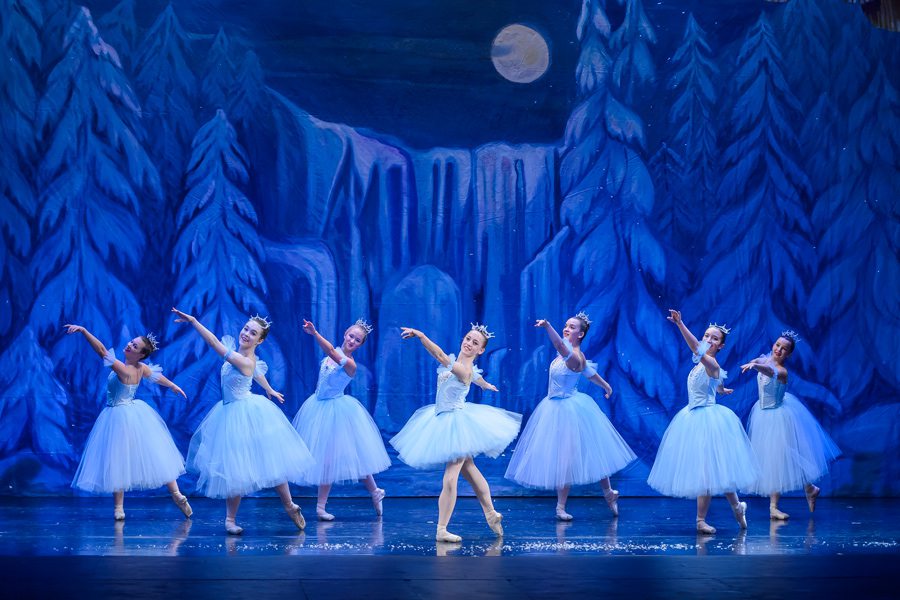 See Springfield Ballet perform The Nutcracker
When: December 18–23
Why We Love It: Who didn't want to be Clara when they were young? Oh, to be whisked away by a prince and chased by a bunch of mice on Christmas Eve. Springfield's Ballet annual performance The Nutcracker is magical, whimsical and just plain festive. Use it as an excuse to get all dressed up for a girl's day downtown. 
COVID Restrictions: Face masks are required and seating capacity is limited to accommodate social distancing.