Inspiration
Friendsgiving is a Tradition as Sweet as Pumpkin Pie
The Pierce and Turnbull families have celebrated Friendsgiving for over 30 years.
By Ana Pierce Elliott
Sep 2019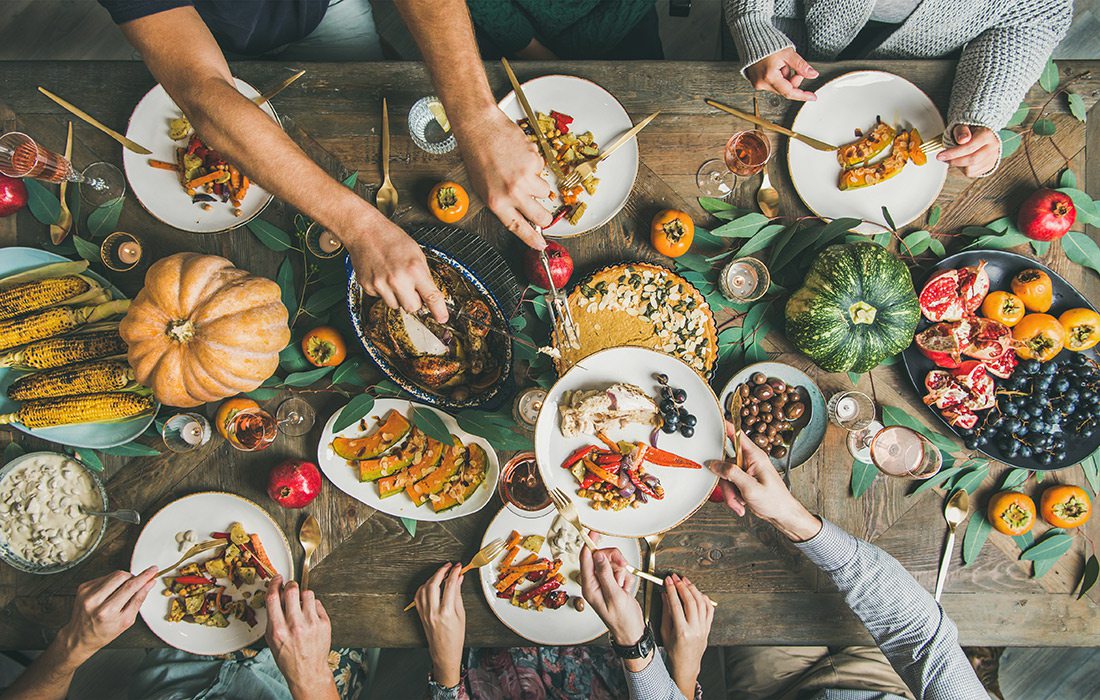 I think it's common for our favorite holidays to be laced with childhood nostalgia, and for many, that means Christmas takes the cake. Not for me, though. I've grown up with a Thanksgiving tradition to count on, and it's become the clear frontrunner in my book.
My parents, Phil and Gayle Pierce, and their friends, Bob and Charlotte Turnbull, found themselves in Springfield as 20-somethings with family strewn around the globe. They decided to have Thanksgiving dinner together without even realizing that they were starting a particular family tradition. The following year they did the same, and now we're estimating this will be the 36th year the core group has gathered for this holiday.
Over the years, a lot has changed about our tradition, and some has stayed the same. What began as a simple dinner with two couples has grown to include grandparents, children and babies laughing around the aged wooden table while grazing on turkey and potatoes au gratin. There have been years we couldn't all possibly fit in one room, and others where we probably shouldn't have even attempted—but we all squeezed in around the table anyway.
Each year as the summer turns to fall, I anticipate this get-together, soaked with joy, peace and extended family. Because family is who you choose, and this family of mine makes life rich like gruyere and sweet like pumpkin pie.