Life
Fritz's Adventure: 5 Cool Things
Five things you won't want to miss at the adventure-filled wonder world.
By Savannah Waszczuk
Nov 17 2016 at 8:33 a.m.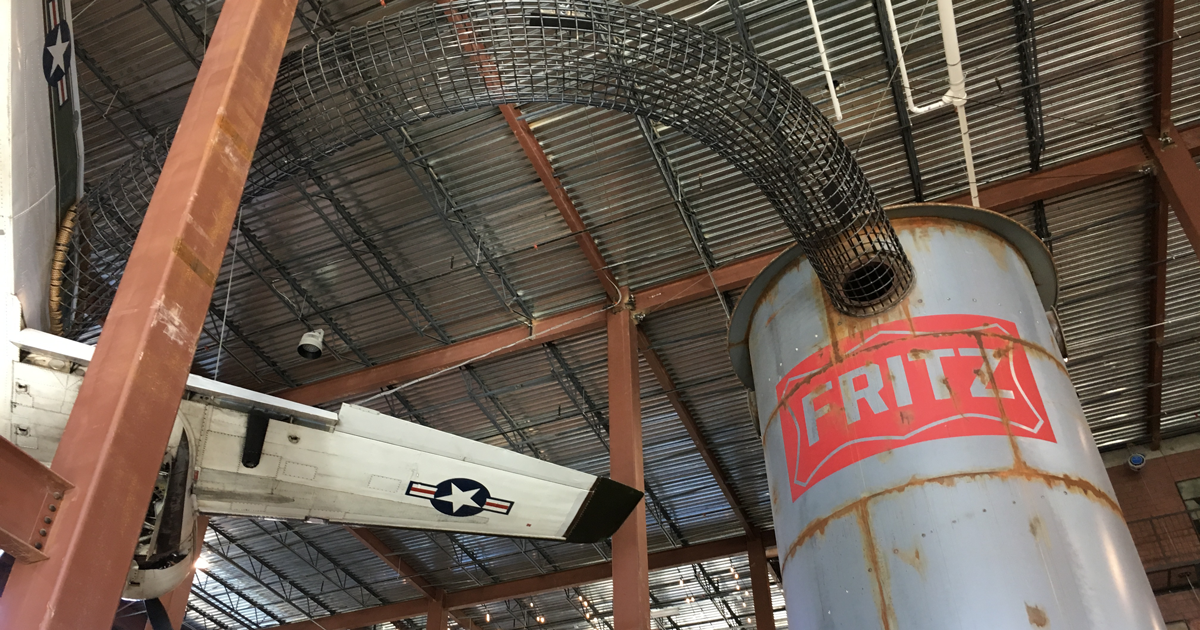 A couple of lucky 417 staffers ditched their desks and headed to Fritz's Adventure, Branson's newest family attraction. Read on for a sneak peek of five things you won't want to miss at this adventure-filled wonder world. Get pricing and more details here.
1. Water Tower
Fritz's Adventure advertises itself as fun for the entire family. You'll get what they mean once you step inside and don't know where to turn first. After the wow factor wears off, you'll notice a water tower complete with a spiral rope staircase and a slide, which is a perfect way to ease into the fun—you'll just have to cross a suspension bridge and make a pit stop in a once-operational airplane to get there.
2. City Wall
Strap into a harness and test your climbing skills at the city wall, a rock climbing-esque creation that offers three levels of difficulty. If the brick-lined paths aren't enough to feed your climbing appetite, there are also a couple of steel poles and a ladder you can make your way up.
3. Ropes Course
Perhaps the most eye-catching adventure of all (especially from the street), a three-story ropes course is ready and waiting to be explored. Tucked away in the corner of the building, bright blue ropes are arranged in a way to create 51 elements. If you're worried about your balance (or lack thereof), don't be—you'll be extra safe and sturdy in a harness.
4. Container Maze
Imagine this: six shipping containers get together and join forces to create an expansive hidden land filled with dozens of obstacles designed for climbing and crawling. This is the case with the container maze, which also connects adventurers to paths that weave under the floor.
5. Treehouses
A trio of treehouses designed for climbing and crawling are fun for kids and adults alike, and a 32-foot spiral slide is the perfect way to transport yourself back to ground level once you work your way to the top.