Drinks
A New Brewery is Coming to Quarry Town
Springfield's newest brewery, Great Escape Beer Works, is focused on creating a community atmosphere and working together with other breweries in the area.
By Corin Cesaric
Nov 13 2018 at 2 p.m.
Jake Duensing has been professionally brewing for eight years, but his first experience with the beverage dates back a little further. When he was 12 years old, he received a home brew kit from his sister and his love for the experience grew from there. 
After graduating college, Jake and his wife, Jen, moved around the U.S. Along the way, he began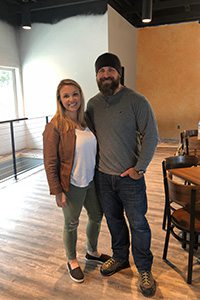 homebrewing and eventually decided to make brewing a career after continued encouragement from Jen. He gained experience at various breweries. "I started as low as you can be, pulling ice cold beers out of a water bath in Boulder [Colorado] in November, sopping wet and just loving every moment of it," Jake says. He started as a packaging tech at Upslope Brewing Company, then worked his way up through roles including cellarman, shift brewer and, eventually, lead brewer. 
He was also a head brewer at Odd13 Brewing in Colorado, and a brewer at Snoqualmie Falls Brewery and Taproom in Washington. Now, Jake and Jen are ready to tackle a brewery of their own in Springfield—Jake's home town. They're currently putting the final touches on Great Escape Beer Works, which has been built from the ground up in the Quarry Town development in the Galloway neighborhood. The brewery opens December 15. 
"We love this area. It's close to the trail and that really brings in what we're about and what we hope to bring into the brewing industry, that sense of community," Jen says.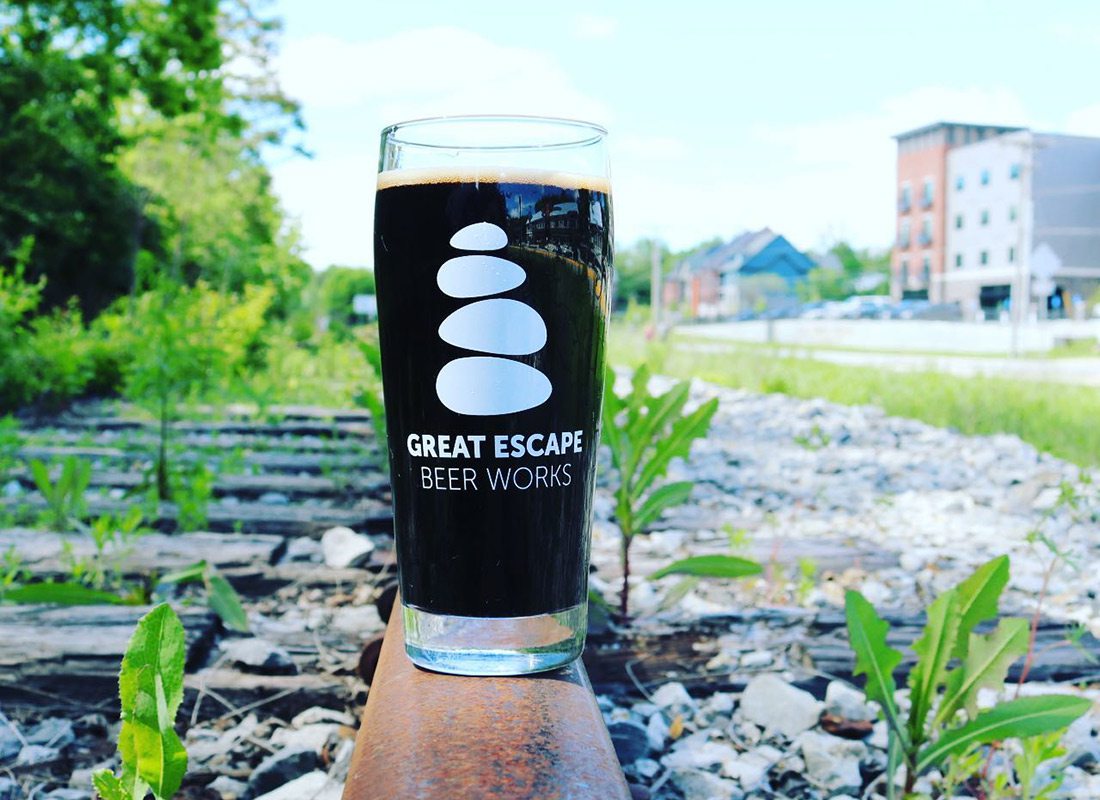 "I had been saying for years that I thought Springfield was prime for a brew culture," Jake says. "We had been coming back for holidays and to visit family and every time we would come back it just seemed that Springfield wanted something like this. We've seen in the past year and a half, it is starting to go that way."

Great Escape will have a rotating tap, but eventually there will be a set of core brew styles. Since a lot of Jake's brewing experience is in Colorado and other regions, he is excited to bring some of those influences to Missouri. 
"The way I like to brew is constantly changing everything, and that's the way I like to drink beer as well," Jake says. "I hardly ever buy the same beer two times in a row."
The two-story brewery will focus on creating a community and family-friendly atmosphere that brings people together, similar to a Bavarian beer hall. There will be a bar, brewing equipment and two long tables on the first floor that create a 20-foot-long area for community seating when pushed together. The top floor features another bar, individual tables and a garage door leading to the outdoor patio. It will be available for rental.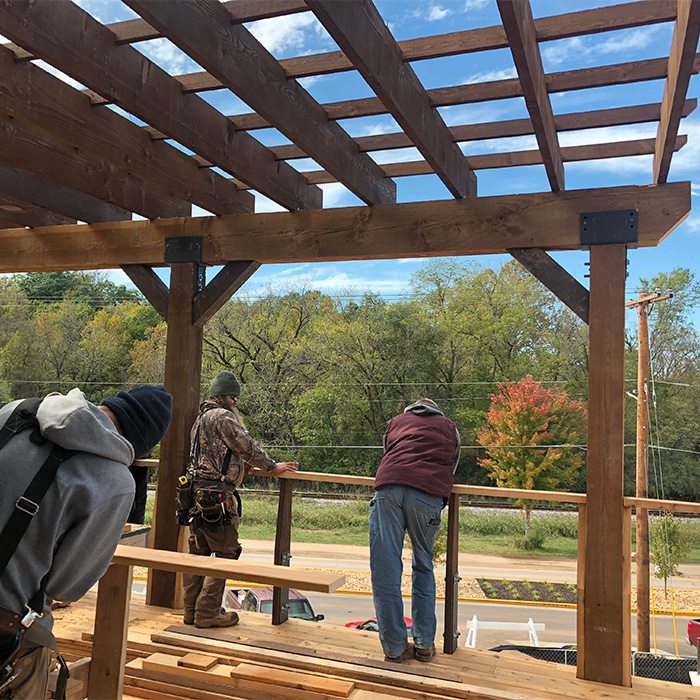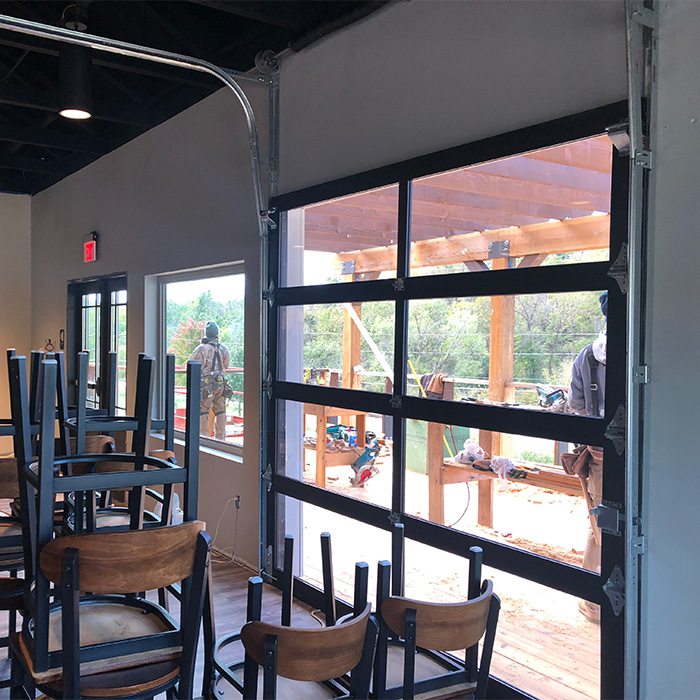 Photos by Corin Cesaric There will eventually be seating and hops growing on the patio that overlooks Quarry Town.
The earthy design of the brewery is focused on bringing the outside in, with a living greenery wall upstairs, plants filling the brewery and large windows that let in natural light. Jake made the bar tops out of pine trees and is working on adding the final touches to them. The name Great Escape Beer works comes from the couple's love of adventure and exploring the outdoors while having craft beer with them.
Quarry Town has been in the works for three years and is nearing completion. Developer Matt O'Reilly describes it as a revitalization and renewal project. According to O'Reilly, people have always loved that area despite the downfalls that used to exist including blockage that once caused flooding. "We wanted to amplify what people love about the quarry and neutralize the downside of it," he says. 
In addition to the brewery, a restaurant is also opening in Quarry Town. The Rock, a refined burger joint owned by Bair's Sports Grill owners Tim and Jennifer Bair, is just steps away and set to open in March 2019 according to Tim Bair. The restaurant will pay homage to Galloway's history with historical photos and menu items like the Sequiota Sliders, Half-A-Hill Burger and Limestone Margarita. The new development will also have apartment units and office spaces.
Although there are breweries popping up all around Springfield, the Duensings aren't focused on competing with other businesses. "What we've seen in Boulder and in Denver is everyone working together," Jen says. "I hope that we can infuse that kind of industry here so it seems like less of a competition."
4006 S. Lone Pine Ave.
417-848-1189
Wednesday–Thursday: 3 p.m.–9 p.m.
Friday: 12 p.m.–10 p.m.
Saturday: 11 a.m.–10 p.m
Sunday: 11 a.m.–7 p.m.