Dishes
Authentic Gyros have Arrived in 417-land
Highly-anticipated authentic restaurant Greek Belly is now open in downtown Springfield, Missouri serving gyros, baklava, souvlaki and more.
By Shannon Hoffmann
May 01 2018 at 10 a.m.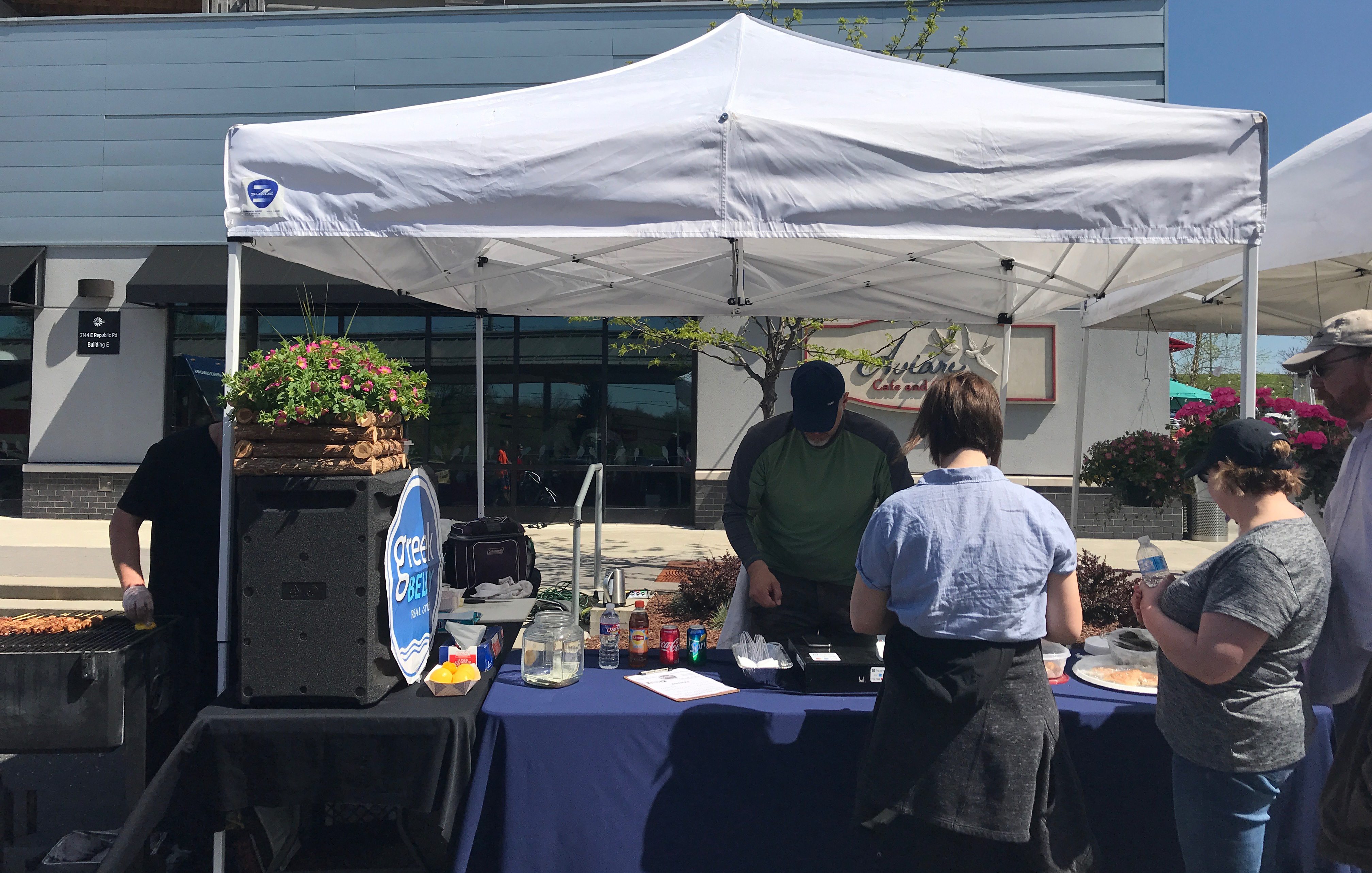 John Tsahiridis has finally fulfilled 417-land's desire for authentic Greek food. After spending 13 years in a variety of roles at Galloway Station, Tsahiridis made the switch to restaurateur and opened Greek Belly in downtown Springfield right next to Jimmy John's.
"I've always wanted to open my own place," Tsahiridis says. "My parents are Greek and I was brought up in Greece so I'm very passionate about it." 
You may be familiar with the Greek fare if you've attended Cider Days, Artsfest or, more recently, Farmers Market of the Ozarks. Tsahiridis had been serving up juicy previews for us with booths at these events and it appears that this tactic had been successful. "The souvlaki just blew up," Tsahiridis says. "Every time I do these festivals I always sell out. The dolmades are very popular and sell out just as fast." 
Greek Belly focuses on traditional fare including baklava, souvlaki and gyros carved off the spit. 
"Most of my recipes are handed down from my mom and family, and a lot of research I've done myself," Tsahiridis says. "Everything I make is marinated overnight and then put on the spit."
Greek Belly originally planned to open its doors end of July 2017, but Tsahiridis ran into some problems. 
"We came across a myriad of smaller issues," Tsahiridis says. "But the biggest issue was that there wasn't enough electric power for my needs, because the electric is shared in that part of the old building, which lead to a back-and-forth game with city building services and City Utilities on what was allowed to be done. That took a good five to six extra months, plus re-writes from the architect and electrical engineers. Actual construction didn't start 'til late February 2018."
Things have smoothed over, and Tsahiridis celebrated the grand opening on July 5, but had given us a peek of the menu to hold us over before the opening.
"I do appreciate everyone's continued patience," Tsahiridis says. "I hope and strive to meet and exceed all expectations!"
Take a look at the authentic Greek food you can finally fill your belly with.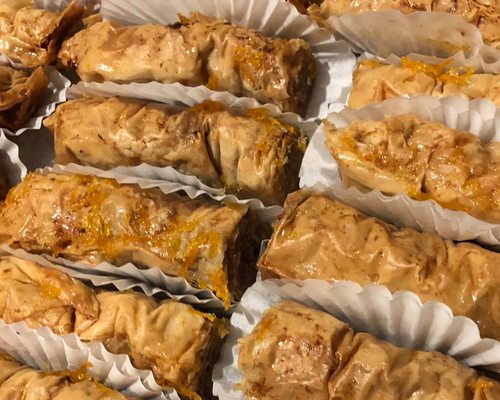 Saragli, a rolled variation of baklava
Buttery baked filo pastry filled with chopped nuts and honey-cinnamon-citrus syrup. Photo courtesy Greek Belly.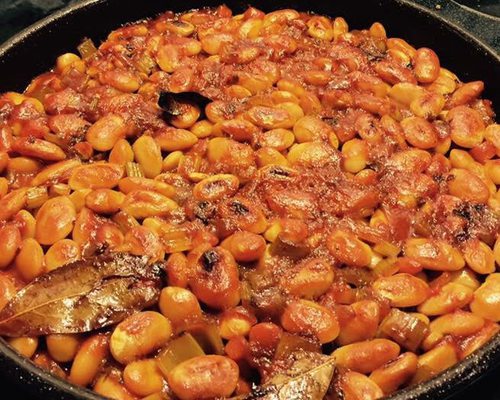 Gigandes

A popular oven-baked dish that's perfect for the cooler months, gigandes are made with dried giant white Greek beans, tomatoes, garlic, onion, olive oil, parsley, carrots and celery. Photo courtesy Greek Belly.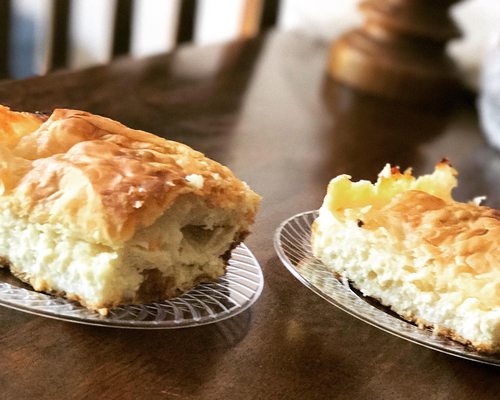 Tiropita

Also known as Greek cheese pie, this savory baked pastry is stuffed with with cheese, eggs and milk. Photo courtesy Greek Belly.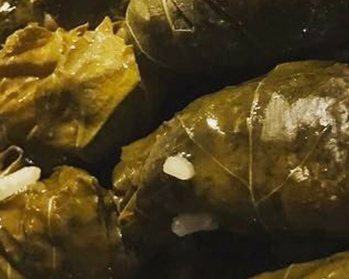 Dolmades, A.K.A. dolmas

A popular Mediterranean appetizer, dolmades are super simple but super flavorful. Look forward to herb-packed rice rolled up in tender grape leaves. Photo courtesy Greek Belly.