Style
Our Favorite Spring Beauty Trends
Spring is all about color—or lack thereof. Try pairing pops of unexpected pigment with nudes and neutrals.
By Heather Kane
Apr 20 2018 at 9:44 a.m.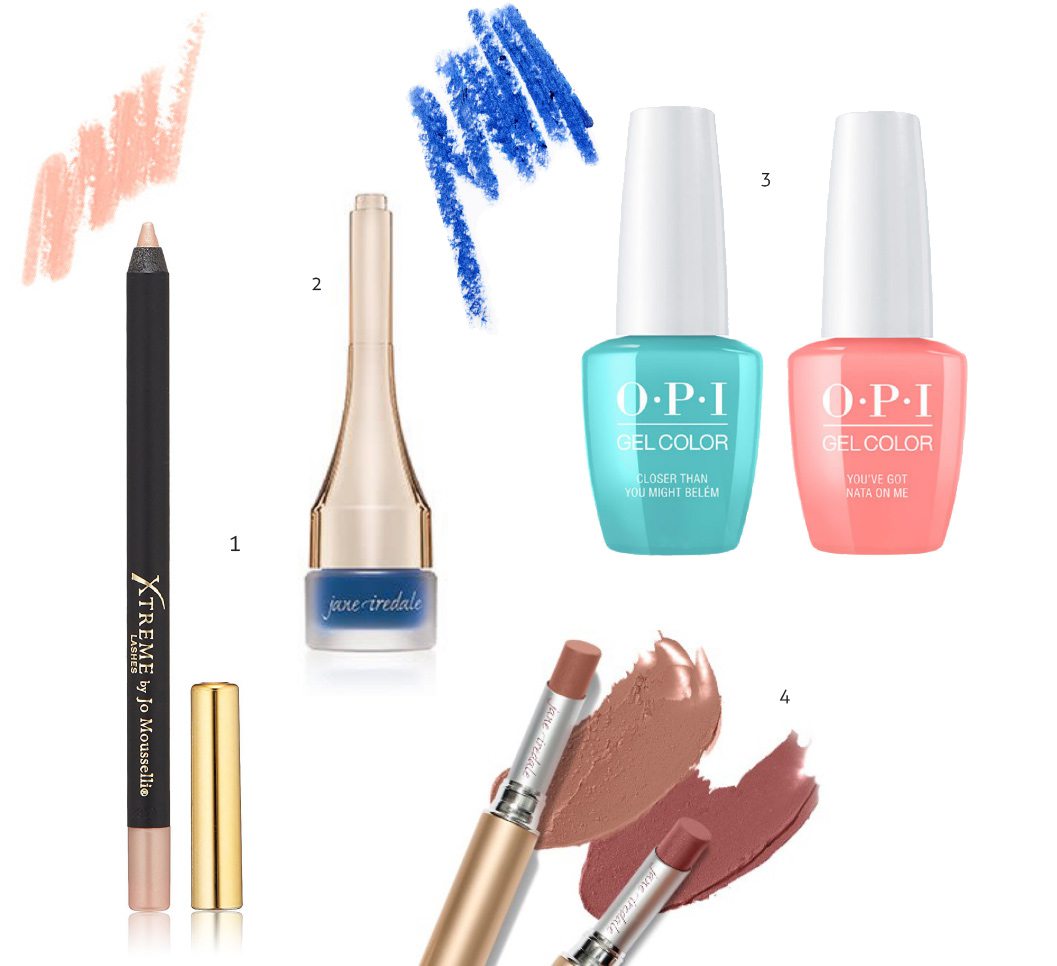 1. Go for Gold: If you love a loud lip, try lining your eyes with a neutral color like this rose gold liner. It will give you a springy look, and it will make your eyes look bigger.  Xtreme Lashes Glideliner long-lasting eye pencil (Rose Gold, $29 at Acacia Spa) will widen your eyes and soften your look—perfect for a dewy spring face. 

2. Loud Liners: Part of the Jane Iredale spring collection, the Sapphire Mystikol powdered eyeliner ($24 at Grove Spa) glides on super smoothly and is highly pigmented to give you that fresh-off-the-runway eye look. 

3. Lisbon Line: OPI's newest spring collection, Lisbon, consists of 12 brand-new shades inspired by the City of Seven Hills. The coastal sea green color is called "Closer Than You Might Belém," and the peachy color is called "You've Got Nata On Me." (Both available in gel and regular manicures, starting at $30 at Cashmere Nail and Brow.) 

4. The New Neutrals: Pair these nude lip colors (part of Jane Iredale's spring collection, available beginning in April) with a bold-colored liner like teal, purple or blue for a fresh spring look. (Tricia nude and Jamie terra cotta PureMoist lipstick, $25 each at DermaHealth Laser Clinic) 
Want more beauty trends? Sign up for Shop Talk!