Style
6 Spa Treatments We Love
If February has you feeling frazzled, a stint at an ah-inducing 417-land spa is just the ticket. Book one of these six treatments and get ready to rest, relax and rejuvenate.
By Stephanie Towne Benoit
Feb 2017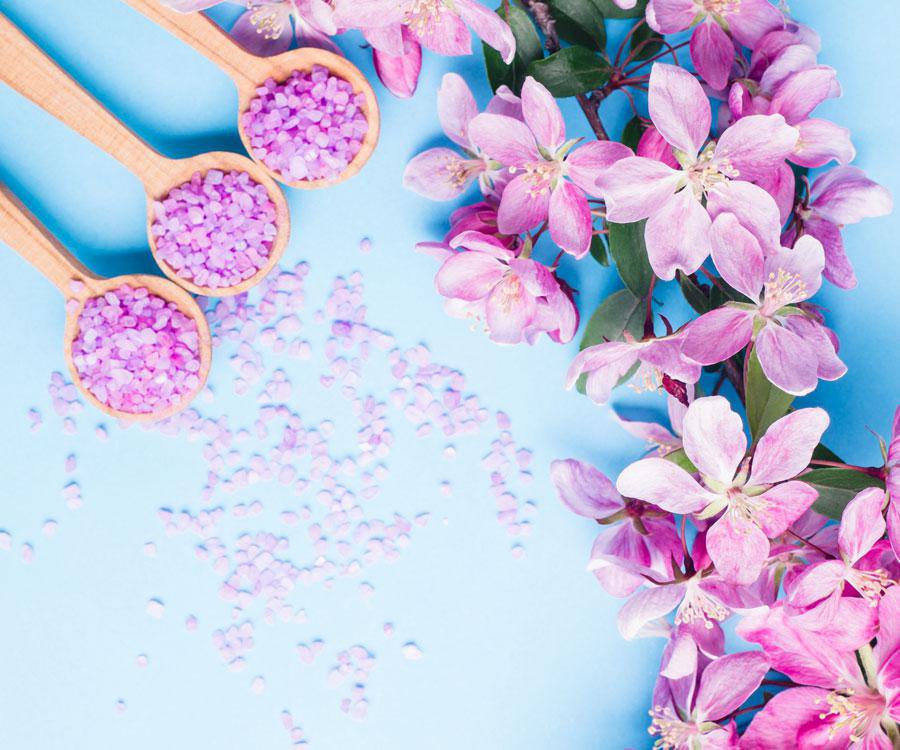 Firmi-Sea Body Mud Treatment
$85; Grove Spa, 1522 E. Sunshine St., Springfield, 417-881-8887
Detox with this rejuvenating wrap containing essential oils and five types of seaweed derived off the Brittany coast of France. Those ingredients help firm, stimulate and moisturize the skin and reduce the appearance of cellulite. While cocooned in the warm wrap, relax with a neck, shoulder, hand and foot massage. The mud solution is removed with a full-body steam towel treatment, followed by a gentle massage.
Glow from Head-to-Toe
$175; Lavaré Day Spa, 1460 E. Cherry St., Suite B, Springfield, 417-576-6049
Get your glow on in this three-hour experience at Lavaré Day Spa. Relax with a deep-conditioning sensory scalp massage followed by a 30-minute facial and a therapeutic, full-body massage and exfoliation. Plus, treat your feet with an herbaceous lemon-mint sugar scrub, heated wrap and massage. Craving more indulgence? Elle's Patisserie treats are provided throughout the day. 
Mountain Berry Brightening Facial
$125; Spa Chateau at Chateau on the Lake, 415 N. State Highway 265, Branson, 417-243-1700
If stress and sun damage over the years have left your skin looking a little worse for wear, pop into Spa Chateau for its anti-aging facial offering potent antioxidants, corrective botanical extracts and other beneficial ingredients that are designed to work together to revitalize a lackluster complexion. For the ultimate relaxing experience, lounge for a spell in the spa's eucalyptus steam room or one of the soothing whirlpool tubs.
Table Thai Massage
$170; Cedar Creek Spa at Big Cedar, 190 Top of the Rock Road, Ridgedale, 417-339-5201
The newest offering available at Cedar Creek Spa at Big Cedar, Table Thai Massage is based on an ancient healing system and incorporates compressions, stretching, assisted yoga poses and more. The intent of the interactive, 60-minute treatment is to increase circulation, relieve tension and promote relaxation, as well as provide temporary pain relief to sore, tired muscles and achy joints.
Rejuvenate
$320; Nu Essence Spa, 1319 E. Republic Road, Springfield, 417-890-7378
A full day of stress-busting indulgence, this pampering package begins with an exfoliating full-body scrub utilizing sugar cane extract, shea butter and calming natural oils. Next, a cooling, full-body French green clay wrap draws out impurities and toxins, after which a warm, moisturizing coconut oil is applied to the skin. Those steps are followed by a massage to soothe tense, tight muscles. The finishing touches to the experience include a 60-minute facial and mani-pedi. 
Spa Ultimate Facial
$110; Acacia Spa, 4058 S. Lone Pine Ave., Springfield, 417-823-8318
Start the month fresh-faced with this luxe, stress-busting clinical facial offered in Acacia Spa's sumptuous setting. Customized to your skin's individual needs, the facial includes indulgent treatments such as your choice of microdermabrasion, a peel or dermaplane. Other components include gentle steam, a mask, an aromatherapy massage, an ultrasound infusion, an oxygen treatment and others. Spa-goers also have access to a range of amenities such as infrared saunas, arctic rooms, eucalyptus steam showers and more.