Style
Embrace Your Inner Witch with These Dark Lip Tips
Local beauty professionals suggest ways for you to embrace your dark side.
By Karen Bliss
Oct 2017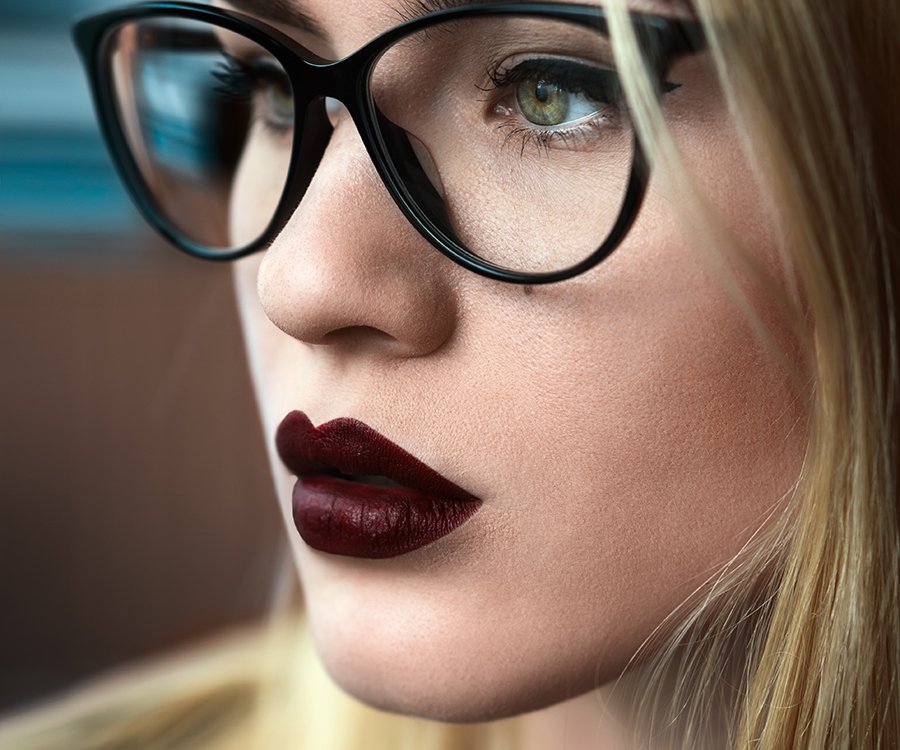 This page has been updated with new information on 10-18-2019.
Fall is here, which brings many styles and color changes to beauty and fashion, but a continuing trend for a few years has been darker lip colors. Don't think you can pull it off? Our local experts say you can. 

Have a Beauty Consultation
"Come in and do a color match," says Cathy Fredrick, spa director at Acacia Spa. "We have blue-reds to orange-reds. This season, reds and cherry brick reds are going to be in with the clothing styles of the season. Come in and play, find which one works for you."

Try it at Home
Kerri Ferris, spa director at Grove Spa, says another way to try out new colors is where you feel comfortable first. "I tell people who are wanting to try a different color or anything new to try it out at home first," she says. "Even if you are just doing housework or cooking dinner. Ease into it. When we try something new with our look, we gradually get used to it, then when you're happy with it, you can start going out with your new look." 

Take Care of Those Lips
Melissa Britt, owner of Makeup By Melissa Britt, says it's important to exfoliate your lips regularly to look good with any type of lip color. "You need a good canvas for your color," she says. "Keep your lips exfoliated with a sugar scrub and plump with a lip balm. It's easy to make your own scrub with sugar and coconut oil."

Choose a Lip Color Type
There are many kinds of lip colors, such as traditional matte lipsticks, glosses, stains and lip pencils. What is right for you might come down to preference or how long you need your color to last. Britt says she prefers using LipSense products, versus using most traditional lip colors. "LipSense is unlike any conventional lipstick, stain or color," she says. "The lip color is waterproof, does not kiss off, smear off, rub off or budge off." 
Fredrick says stains or a matte finish can be very effective, especially for older women. As women age, they tend to lose natural pigment in their lips, she adds. "You can put on a stain, let it dry for five to 10 minutes, and it will stay on for hours," she says. "You can do a stain with or without a gloss."
Ferris is a fan of lip liner and often uses it for her actual color, not just as an outline. "Everyone remembers the dramatic '90s lip pencil look," she says. "Pencils are still here, but they are more simple and can be subtle. It feels thinner, and if your lips are uneven, you can make them look fuller."
---

Fall Lip Color  Suggestions from  Local Makeup Gurus 
Melissa Britt, Makeup by Melissa Britt
(Editor's note: Makeup by Melissa Britt is no longer in business)

LipSense
Mulled Wine (matte deep red–berry), $25
Sheer Berry (berry purple with a sheer matte finish), $25
Persimmon (matte adobe orange-brown), $25

Cathy Fredrick, Acacia Spa
Jane Iredale Products
PlayOn (lip crayon); Naughty
(creamy brick red), $18 
Lip Fixation (lip stain and gloss); Rapture (red, clear shine gloss), $32
Just Kissed (lip plumper); Paris
(sheer light port wine), $25

Kerri Ferris, Grove Spa
Jane Iredale Products
Pure Moist (lipstick);
Ashley (creamy matte natural terracotta), $25
Pure Gloss (lip gloss)
Crabapple (sheer brick red), $26
Lip Drink (lip balm);
Buff (sheer nude), $15