Travel
Salt Mines and Outer Space in Hutchinson, Kansas
Tour the famous Strataca Salt Mines and explore the Cosmosphere Space Museum with the kids. Just an hour northwest of Wichita, Hutchinson is a quick five-hour trip from Springfield.
By Nate Samson
Oct 2017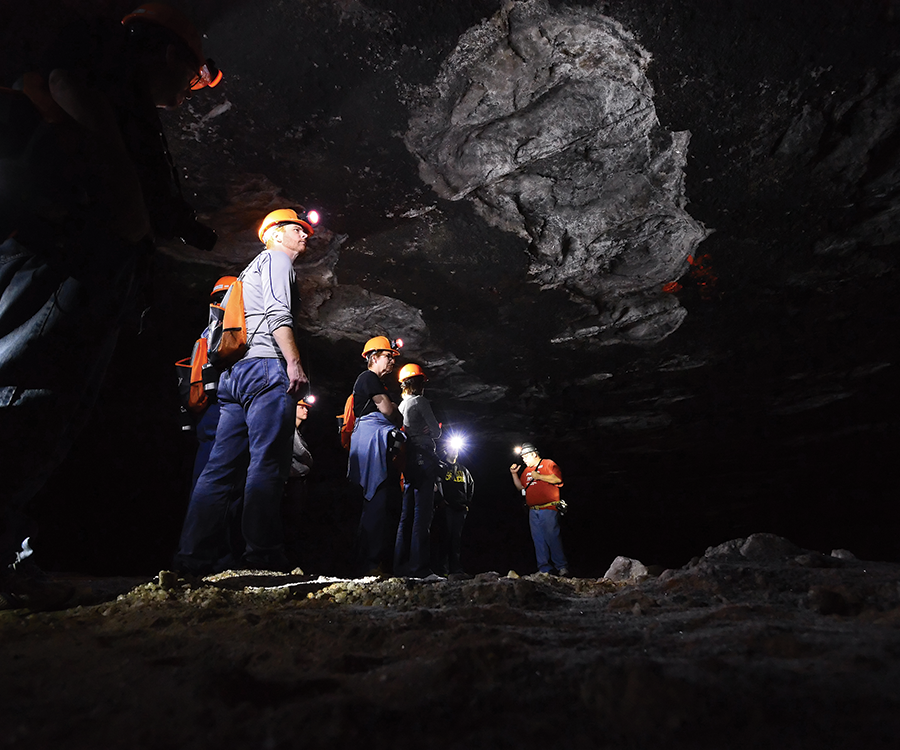 EAT
With only three days at your disposal, there's no time to waste. Make the most of this weekend getaway and hit the road early. An early Friday morning departure will have you arriving in Hutchinson around lunchtime—a perfect time to visit Roy's BBQ (1018 W. Fifth St.; 620-883-7421), rated one of the top 100 barbecue restaurants in America. Roy's award-winning meats include ribs, beef brisket, turkey, ham, pork, Polish sausage and hot links. Make a sandwich or use your hands. Pair it with a slice of bread and a trip to the salad bar. With a menu full of good eats, Roy's has something for everyone.

EXPLORE
With full bellies, the family will be ready for a full day of exploring. The famous Strataca Underground Salt Museum (3650 E. Avenue G (at Airport Road); 620-662-1425) is a perfect place to start. Built within one of the world's largest deposits of rock salt, the museum has been a hit for tourists and locals for more than 10 years. Descend 650 feet to the Permian Room and the mining gallery. Enjoy a 15-minute tour on the Salt Mine Express or a 30-minute tour on The Dark Ride, on which you'll learn about airflow, mine hazards and nuclear waste storage.
Next head aboveground to the Hutchinson Zoo (Carey Park, 6 Emerson Loop East; 620-694-2693) to learn about over 160 kinds of animals all in one place. Walk through bird habitats or the zoo's aquarium, now featuring a brown banded bamboo shark. Ride the train or dig for fossils in the Dinosaur Dig. Don't forget to grab a souvenir at the gift shop!
If the Strataca Salt Museum and Hutchinson Zoo weren't enough, continue exploring at the Cosmosphere Space Museum (1100 N. Plum St.; 800-397-0330). The museum offers a wide range of attractions, including its Carey Digital Dome Theater. The two-story dome features an amazing 4K digital projection system with a viewing experience like no other. For the full Cosmosphere experience, visitors are encouraged to purchase the package that includes the Justice Planetarium and Dr. Goddard's Lab, the museum's interactive show.

INDULGE
After a day or two of exploring all of the fun places Hutchinson has to offer, treat yourself to a milkshake at Bogey's (1718 N. Plum St.; 620-665-8189). Bogey's has 101 kinds of shakes, so your kids are sure to find just the right flavor.

STAY
At the end of each packed day, you'll want a comfy and cozy place to relax and recharge before another full day of fun. Spend your nights at The Little House in Yoder (Yoder; airbnb.com). This cozy Airbnb is in Yoder, Kansas, less than 20 minutes from Hutchinson and all of these fun destinations.