Profiles
Meet a Staffer: Paije Luth
Let us introduce you to one of the people who make 417 Magazine happen. This month, meet Editorial Art Manager, Paije Luth.
By The Editors
Oct 2017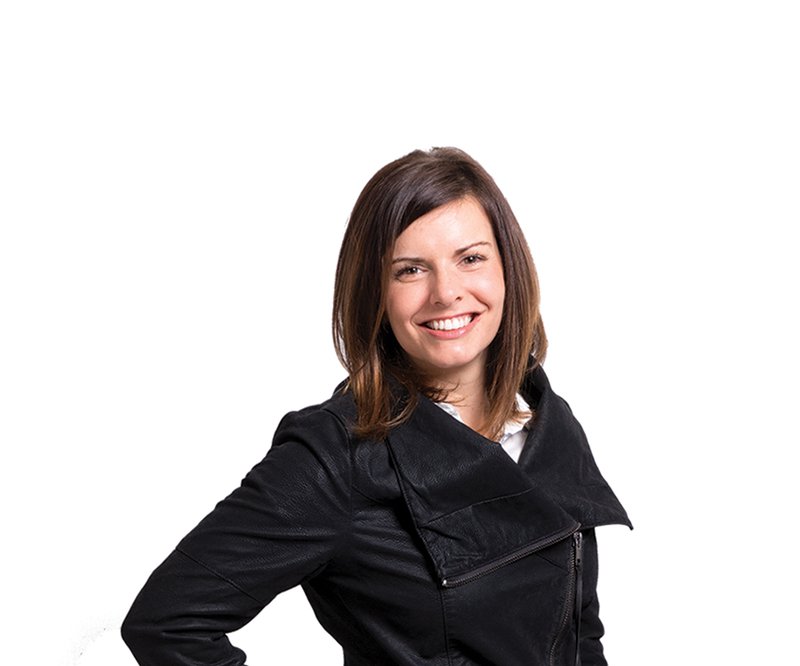 Describe what you do at work day-to-day.
I manage workflow of the editorial art team. I am the champion of custom publications. I help the creative director execute her crazy creative ideas. I am a liaison who helps transfer art from the print magazine to digital.  
Describe something you worked on recently or are working on right now that you're proud of. 
In this issue, I led the art team for the Harmony House publication. It is projects like this one that make me feel fortunate to have my position at 417. I am grateful to the survivors, the volunteers and all the people who dedicate their lives to the success of Harmony House because they trusted us to tell our readers their stories. I hope I can speak for the whole art team that it is a gift to use your skill sets to promote awareness about the very meaningful topic of domestic violence and the healing process.
What's your favorite thing you've ever had to do for this job?
Building relationships with sources. I meet very interesting people, and I truly enjoy getting at the heart of what they are passionate about and how to visually communicate it to our readers.
What's the weirdest thing you've ever had to do for this job? 
Once I had to troubleshoot creative differences between myself and a French bulldog, who was my model during a photo shoot. I eventually won him over with baby talk and a squeaking koala toy.
What's your favorite thing to do in 417-land?
I really don't think I can pick just one, but my best experiences usually happen when I am either downtown, preferably drinking rum from a seashell at Golden Girl Rum Club, or exploring the wilderness at a state park in the Ozarks. I never run out of options to eat, drink and have an adventure in 417-land. 
What's your favorite piece of magazine lingo?
When we talk about photographing someone, we often say we are going to "shoot" them. Which is really not that odd in context, but makes me sound super-malicious if you do not know the context of the conversation. I have arranged to "shoot" more people at this job than any other job I have had in the past. #417gangsta
What's your favorite thing to eat that you can only find in 417-land?
Spicy Cashew Chicken from Yen Ching in Ozark (extra green onions, please).
If there were a movie about your life in 417-land, what would its title be?
Eat, Pray, Work
What celebrity would you most like to have coffee and conversation with? Why?
Elizabeth Gilbert, because I like her perspective on creativity in her book, Big Magic.
Do you have a nickname in the 417 office?
No, but I am sure that after he sees this answer in print, Gary Whitaker will see to it that I get one soon.
What do you do in your free time?
I spend most of my time eating good food, watching indie movies and hiking in the woods. 
What would you do if you won $10 million?
Pay off my student loans! Invest in organizations that offer free behavioral health services to the public. Buy my mom a house. Buy a farm somewhere beautiful and open a quiet tapas restaurant on the property. 
What is your Facebook status right now?
Blank. But when I do post something, it is usually about something fascinating I read on Fast Company.
What would the void in the office be if you left? 
No one in the art department would remember to take horizontal pictures for digital when they are out on shoots! And people in the office would miss having to tell me it is raining outside and my car windows are down.
What cuisine do you wish we had in 417-land?
Ethiopian
What talent would you most like to have?
I wish I had better survival skills. I went backpacking on the Ozark Highland Trail last October with an experienced hiker. It is a life goal for me to learn how to do more solo backcountry camping and hiking.
If you could spend a day being anyone else in the world, who would it be and why?
A National Geographic photographer because I would get to experience people and places that Paije Luth probably will never get to experience.
What is your favorite thing about working at 417?
The opportunity and expectation to grow as a person and as an employee.
What superpower do you wish you had and why?
Teleportation. I waste so much of my life getting from one place to another!