Spaces
Skip the Hassle and Hire a Professional to Install Your Holiday Lights
Spend more time relaxing and less time stressing this season by hiring a professional to string up holiday lights.
By Jenna deJong
Nov 29 2021 at 8 a.m.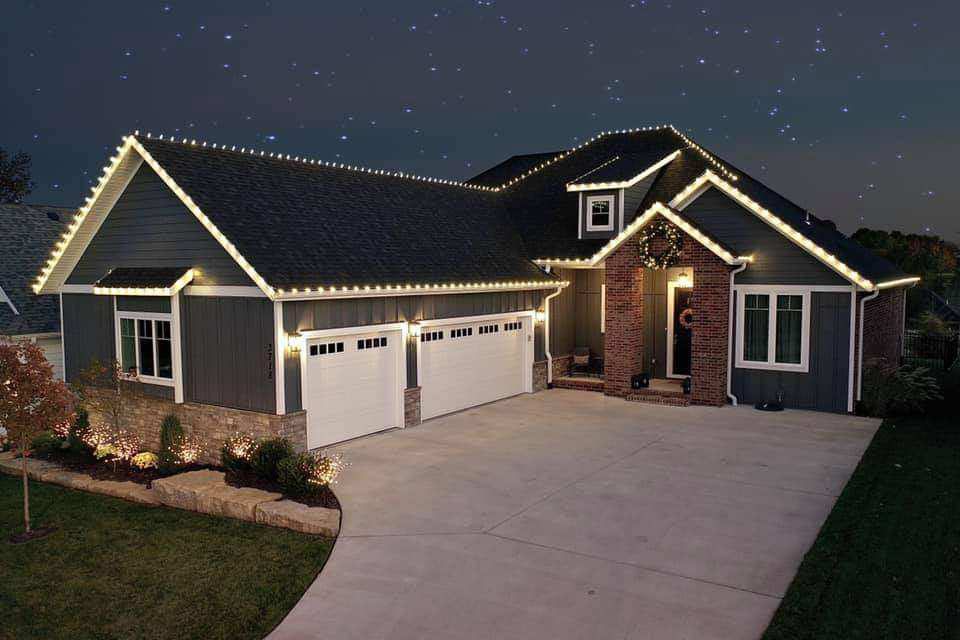 Would you rather face the hard work of hanging your holiday lights or hire a professional to do it for you? If you're looking for an easy-breezy holiday season, then look no further than one of these experts to turn your home into a holiday masterpiece. Though it's still early in the season, these local experts are already booking fast so if you're planning to rely on an expert, we recommend calling to get a quote sooner rather than later. 
417-861-1154
One of the most popular experts in town is Vision Landscape Design & Build. Not only will the local company install your exterior lights, but according to the company's website, it'll also light up your Christmas tree. This business works a little differently in that it doesn't rent out its lights to its customers. Instead, customers purchase the lights through Vision Build, which will then send a few experts to put them up and eventually take them down. During the off-season, Vision Build will store your lights in a climate-controlled area. If the lights have any issues, they'll fix them in time for next year. When you use Vision Build a second year, the only cost you'll be responsible for is for the labor. Note that the company does not charge extra if you'd like to keep your lights up a little longer than usual. 
417-987-3414
Year-round, Fight the Bite Professional Pest and Turf is focused on lawn fertilization and pest control but come the holiday season, the company switches its focus to holiday light installation. The company installs the lights, performs any maintenance issues if needed throughout the season, and removes the lights once it's time to take them down. Returning customers receive a 10% discount. Besides light installation, the company also offers a large selection of holiday decor items such as wreaths, garlands. 
417-202-4053
In need of help with the design and look of your light display? 417 Outdoor Living's consultants will visit your home and help you come up with a design that is suitable to your tastes. This includes holiday lights, but the company also has access to other decor items like wreaths and garlands. Customers purchase the lights through 417 Outdoor Living, which installs and removes the lights. During the off-season, the lights are stored in the company's facility. 
417-882-0214
Most companies begin installing holiday lights in October and that's no different for Creative Outdoor Living. This season the business is booked full and is currently not accepting new customers, but is available in future years for its services.