Best Lawyers
Expert Attorneys in Southwest Missouri
The jury is in on finding the attorney that is right for you. Browse 417 Magazine's Attorney Profiles to learn more about some of southwest Missouri's best attorneys. These legal experts are ready to raise the bar for your case.
Dec 01 2020 at 9 a.m.
Learn More About Each Attorney
The choice of a lawyer is an important decision and should not be based solely upon advertisements. Past results afford no guarantee of future results and every case is different and must be judged on its own merits, and depends on the quality of your attorney.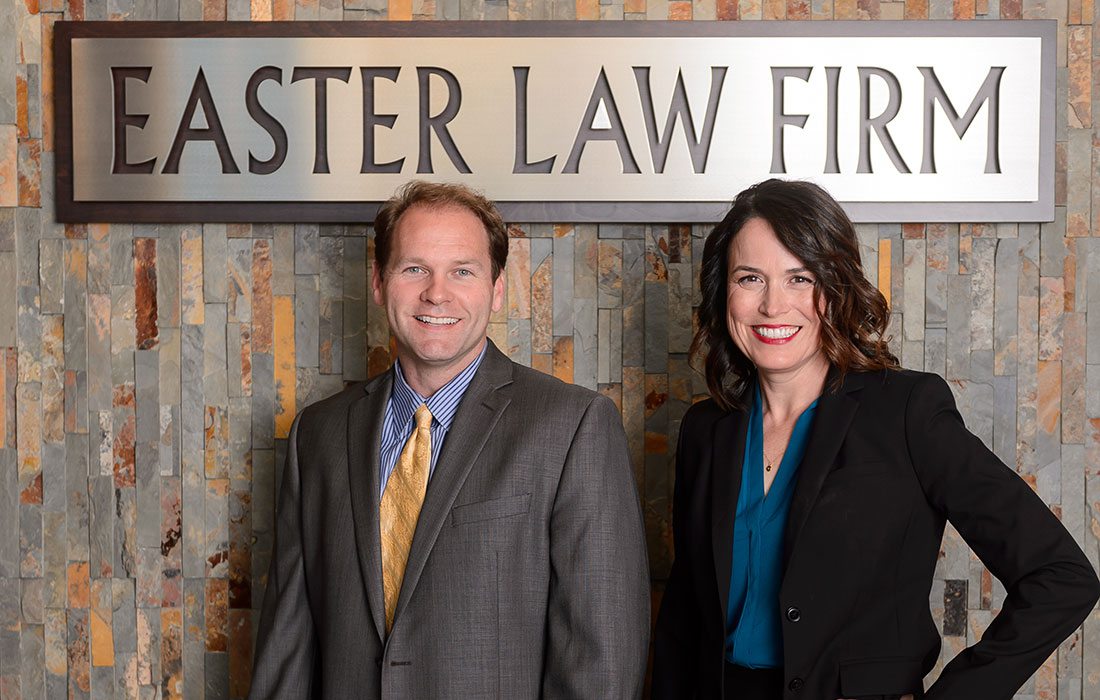 806 Battlefield Road Suite A, Springfield | 417-888-0258
Attorney Joe Easter grew up in the Ozarks and has represented injured Missourians for over 15 years. He opened Easter Law Firm to focus on injury and wrongful death cases. The firm is widely known for their success with workers' compensation and motorcycle/auto fatality and injury cases, as well as representing those injured at negligent businesses.
Although intentionally not a high-volume firm, Easter Law Firm is able to devote actual attorney time to most client interactions. The result is better communication between the client and the firm, which means the attorneys are in tune with every detail of the client's experience. This assures that the attorneys are not only listening to them, but are as understanding as they can be about the hardships that have been thrust upon the client. 
Some of the firm's best achievements are locked up in non-disclosure agreements, but know this: clients come back and refer others that need their services. Fortunately, that's why Easter Law Firm doesn't have to advertise much: their work speaks for itself. 
Get to know Easter Law Firm via their website or on Facebook, and schedule your in-person or Zoom consultation today.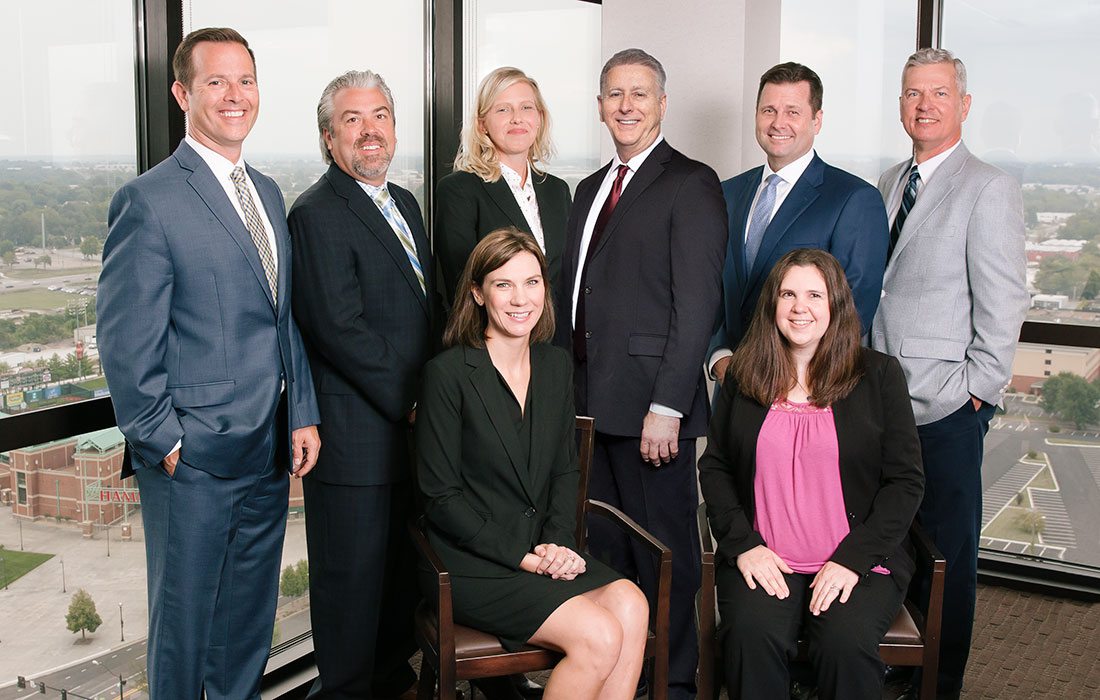 901 St. Louis St., Ste. 1800, Springfield | 417-268-4000
Husch Blackwell delivers legal insight and business leadership that helps their clients identify smart solutions, advance goals and move forward. Their industry teams collaborate across practice areas to deliver in-depth solutions to the most complex business challenges.
They bring together the best legal minds and reach beyond law to include experienced industry professionals. This approach gives their clients a greater perspective and ensures forward-thinking results.
The Best Lawyers in America© recognizes these Husch Blackwell attorneys from the firm's Springfield office as leaders in their fields: David C. Agee in corporate governance law, corporate law and equipment finance law; J. Michael Bridges in commercial litigation, construction law and land use and zoning law, with special recognition as "Lawyer of the Year" in real estate law; Cory L. Collins in real estate litigation; Ginger K. Gooch in construction law and real estate law; Bryan O. Wade in media law; and Christopher F. Weiss in land use and zoning litigation. Also honored as "Ones to Watch" are Laura C. Robinson in commercial litigation and Larissa M. Whittingham in labor and employment law—management and litigation—labor and employment.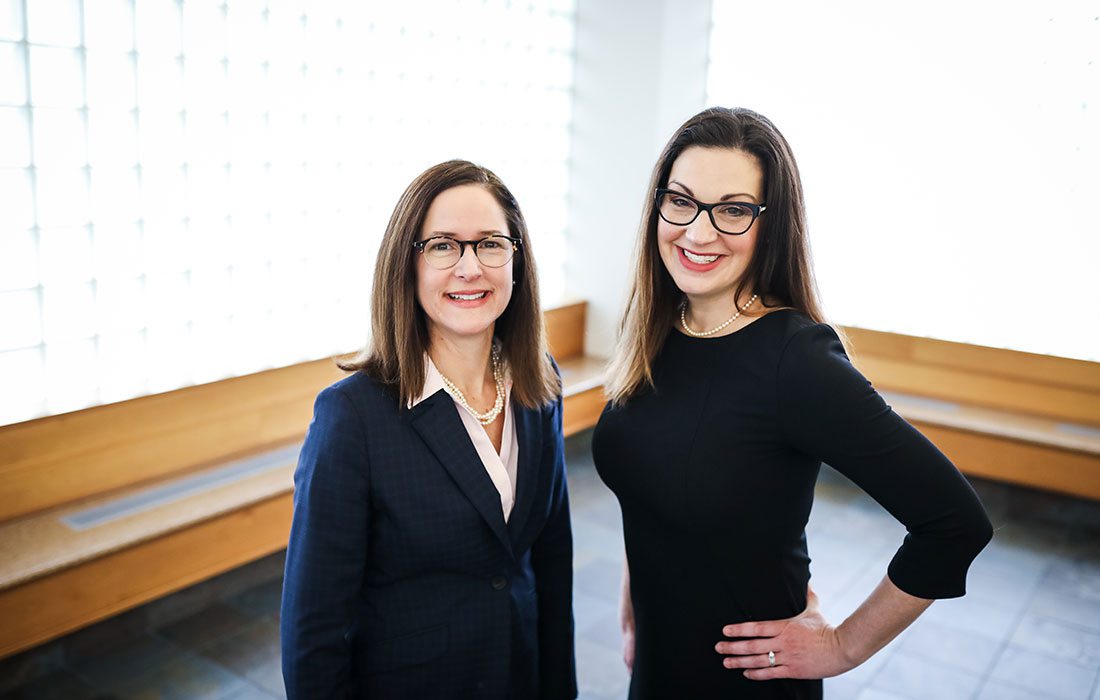 3230 E. Ridgeview St., Springfield | 417-893-5288
Kirkland Woods & Martinsen LLP (KWM) is the region's premier estate planning and fiduciary litigation firm. With offices across the state of Missouri and in Kansas, KWM attorneys have decades of collective experience in estate planning, estate and trust administration, business succession planning and fiduciary litigation.
KWM has a sophisticated tax practice–with multiple attorneys holding a Masters of Law in Taxation—representing individuals with their estate and gift tax planning and charitable giving. Their attorneys often serve as expert witnesses and mediators in trust and estate litigation matters.
Seven KWM attorneys have been recognized by Best Lawyers© for 2021. All partners and founding members of the firm are members of the prestigious American College of Trust and Estate Counsel (ACTEC).
Locally, Emily Kembell, Catherine Moore and their team of professionals represent KWM in southwest Missouri with offices in Springfield. Both Emily and Catherine actively engage in community leadership and lead Boards for numerous charitable and civic organizations. As the partner-in-charge of the Springfield office, Emily frequently speaks and writes on estate planning and tax-related topics and is a well-known estate planning expert across the Midwest.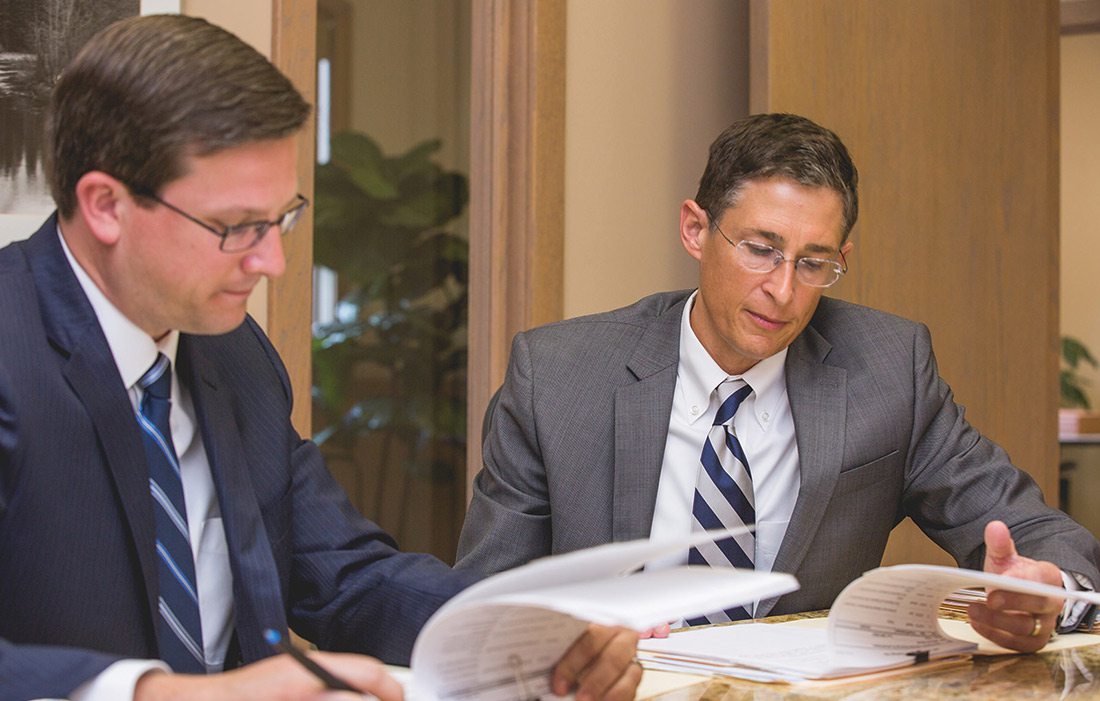 3331 E. Ridgeview St., Springfield | 417-890-6677
If you or your family is the victim of a drunk driver, this law firm will protect you. But if you hurt or kill someone after driving drunk, this firm will sue you and hold you accountable for the damage you cause.
Larson & Miller law firm has prosecuted over 100 impaired driving cases and achieved settlements in thousands of cases where their clients were seriously injured or lost a loved one. They are trial lawyers with a history of taking cases to court and winning. Even if you prefer to settle, arm yourself by hiring lawyers with a proven track record of success. Choose carefully. There are a lot of lawyers who have never had a jury trial or held even one drunk driver accountable in a court of law.
Larson & Miller law firm aims to prevent drunk driving crashes before they occur. Safe and Sober is a nonprofit founded by Kurt Larson, designed to educate students on the dangers of underage drug and alcohol use, and encourages them to pledge sobriety. Since its inception in 2004, Safe and Sober has reached nearly 1,000,000 students in more than 500 middle and high schools throughout the state of Missouri.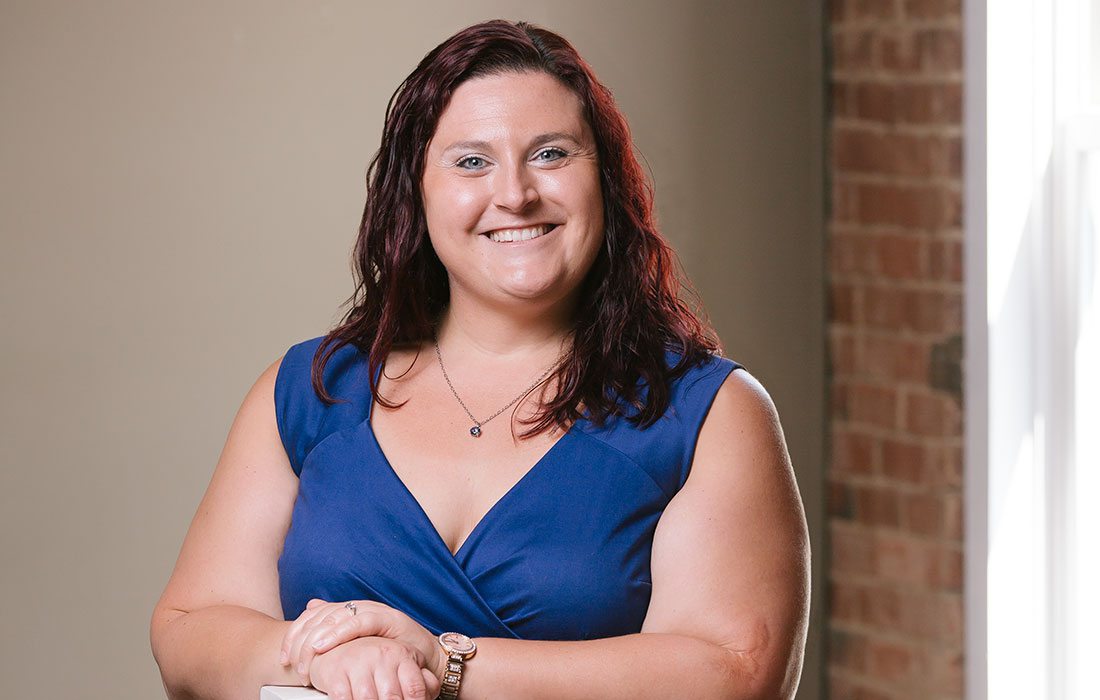 120 N. 2nd Ave., Ozark | 417-731-4200
Jessica Martin with Martin Law has established a reputation for providing excellent advocacy for her family law clients. With roots in Ozark, her office is currently located on the historic Ozark square. She appears with such frequency in Christian and Taney County courts that she has earned the respect of the judiciary. 
In fact, Jessica Martin was selected to serve as the Juvenile Court Guardian ad Litem in the 38th Circuit for all juvenile cases; this position is selected by the presiding judge. Jessica also received a Women in Justice Award from Missouri Lawyers Weekly in 2018 after being nominated by an associate circuit judge in Taney County. These types of recognition are all reflective of the hard work that this firm has put into establishing a reputation of excellence.
Jessica Martin at Martin Law is changing the lives of 417-landers. She has had clients who cried with joy at the conclusion of their case, which is especially life-changing when child custody is     at stake.
Martin Law is available to assist you with all aspects of family law, including adoptions, divorces and much more.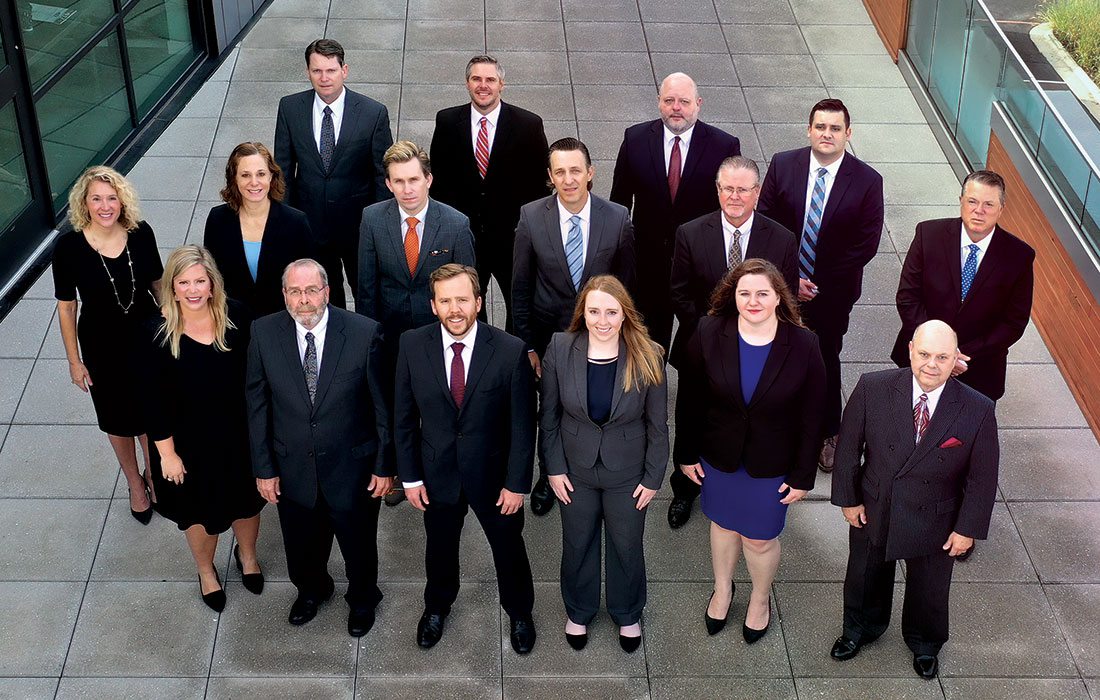 2144 E. Republic Road, Suite F-302, Springfield | 417-882-9090
The law firm of Neale & Newman, L.L.P., provides legal services throughout Missouri and across the United States. Its lawyers provide advice and representation in a breadth of practice areas rarely seen among Southwest Missouri firms.
The firm has a solid reputation for both its service to clients and its standing in the legal community. Most of its lawyers grew up in Springfield or Southwest Missouri and have shown time and again that they fare well when they encounter lawyers from other locales. Several of the lawyers have received recognition in their areas by peer-reviewed rating organizations, including three listed for 2021 in The Best Lawyers in America© and one listed for 2021 in Best Lawyers: Ones to Watch, as well as Super Lawyers and Martindale. The firm is ranked Tier 1 in Springfield-MO in Appellate Practice and Land Use & Zoning Law for 2021 by U.S. News — Best Lawyers® "Best Law Firms."
Neale & Newman recognizes that the practice of law is not a business, but a profession that serves the public. Its lawyers are active in public and charitable service in Springfield and Southwest Missouri, giving back by drawing upon their own personal experiences or those of their clients. If you are looking for representation, consider the firm to which people and businesses have turned since 1903.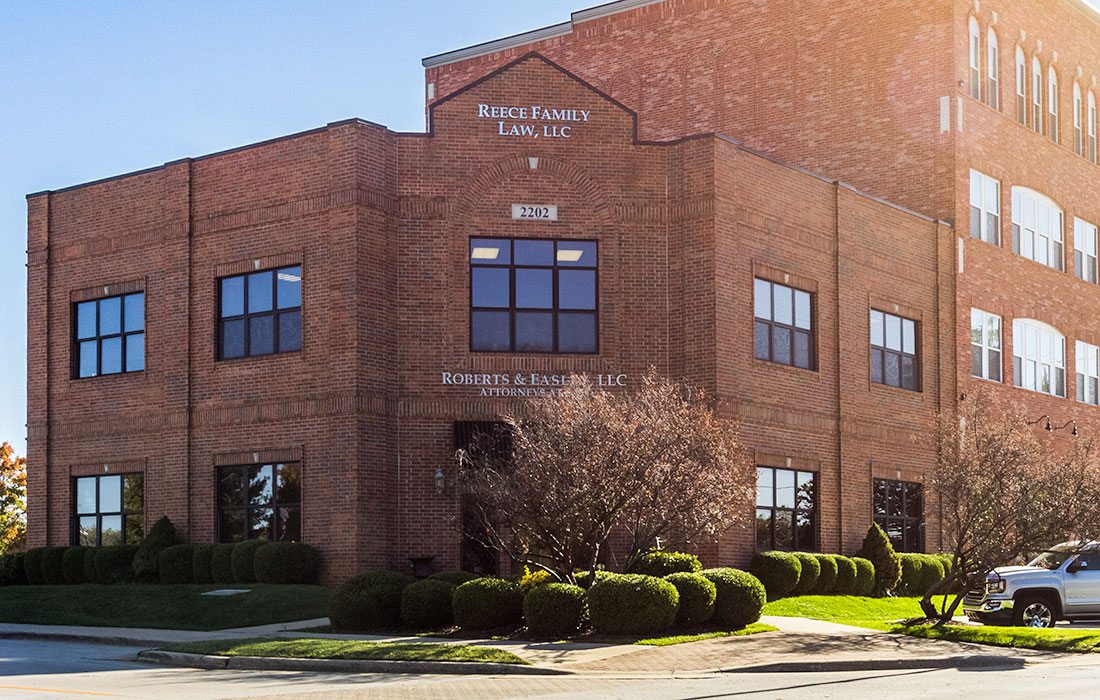 2202 W. Chesterfield Blvd., Suite 200, Springfield | 113 S. Main St., Joplin | 417-881-0881
Reece Family Law understands "Defending Your Family" is the most important aspect of your life. Trial attorneys Shelly Renee' Reece, JD, MBA; Brett Shirk, JD; Todd C. Hawkins, JD; and Elizabeth Warrick, JD have been serving the Ozarks for a combined 60 plus years in criminal defense, family law and estate planning.
The team at Reece Family Law knows that when you are going through a difficult time, seeking legal advice is the right decision to make. They look forward to assisting you through your legal matter. Their attorneys and staff will strive to give you the attention your family needs in navigating the Missouri court system for divorce/modification, child custody/support, paternity, adoption, DUI/DWI, traffic ticket, drug/serious crime charge, will or power of attorney.
Reece Family Law's offices are located in Springfield and Joplin to serve all of Southwest Missouri. They are open, fully staffed, and ready to help with contactless appointments and communication. They also offer a free first consultation with an attorney and payment plans. Reece Family Law provides legal experience you can count on when you need it the most.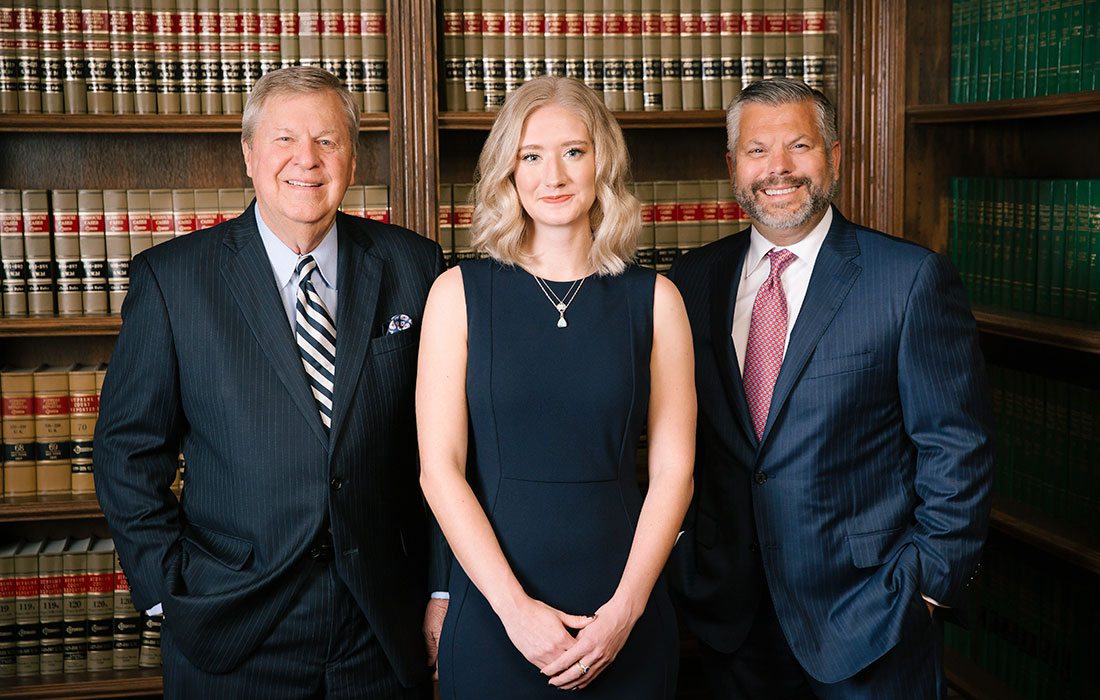 2974 E. Battlefield Rd., Springfield | 417-882-9300
Wampler & Passanise Law Office has provided best-in-class defense for juveniles and adults facing serious criminal allegations at the federal, state and municipal court levels for the past 75 years. The firm, which now includes Attorney Taylon Sumners, deploys an expansive team of legal professionals, with exceptional experience, that provides clients with industry-leading representation when facing serious criminal charges including drugs and weapons; homicide; fraud and white-collar crimes; DWI/DUI; domestic violence; and burglary. 
Partners Dee Wampler and Joseph S. Passanise are Fellows of the American Board of Criminal Lawyers (ABCL) and believe everyone deserves the robust defense afforded by the United States Constitution. Both Partners have been recognized among the best of the region's defense attorneys for years, having been selected to Super Lawyers® for 16 and 15 years respectively, and Best Lawyers© for the past 20 and 15 years respectively in Criminal Defense: White-Collar and General Practice. This year, Passanise was named Best Lawyers© 2021 Springfield Criminal Defense: General Practice "Lawyer of the Year", an honor bestowed by his peers. The firm was also recognized in U.S. News & World Report and Best Lawyers© Best Law Firms in 2021 with a Tier 1 ranking in Springfield-MO in Criminal Defense: General Practice.