Best Lawyers
Expert Attorneys in Southwest Missouri
The jury is in on finding the attorney that is right for you. Browse 417 Magazine's Attorney Profiles to learn more about some of southwest Missouri's best attorneys. These legal experts are ready to raise the bar for your case.
Nov 24 2021 at 9 a.m.
Learn More About Each Attorney
The choice of a lawyer is an important decision and should not be based solely upon advertisements. Past results afford no guarantee of future results and every case is different and must be judged on its own merits, and depends on the quality of your attorney.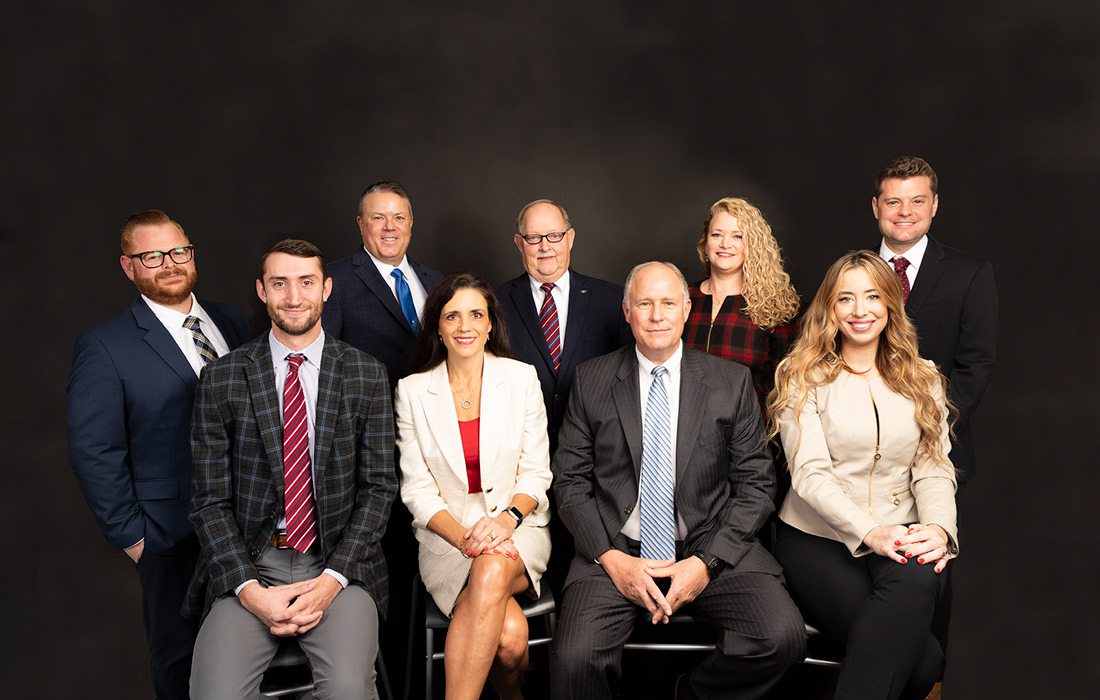 4905 S. National Ave. building B, Springfield | 417-882-4700
Missouri | Illinois | Kansas | Nebraska | Iowa
Evans & Dixon, LLC, is a full-service, regional law firm trusted by small and large business owners throughout Southwest Missouri.
They represent clients in a multitude of areas, including: banking-related litigation and loan review; business organization; employment matters; estate and succession planning; general civil litigation; insurance-related litigation and claims; mediations; shareholder agreements; transactions and outside general counsel for corporations.
By operating with the client's best interest in mind, Evans & Dixon, LLC, is committed to helping business owners and insurers throughout 417-land achieve business success. Whether you're an entrepreneur delving into a new small business venture, an established owner looking to merge or sell, or a CEO seeking counsel to protect your company, their business attorneys have the experience to tailor advice to your specific needs.
Your needs come first in Evans & Dixon's approach to Workers' Compensation law. Their attorneys are well-practiced at different claim-handling philosophies and, with a long-standing reputation of timely communication, are often involved in legislation.
Of course, in litigation law, there is nothing more important than experience. Evans & Dixon's Civil and Commercial Litigation attorneys approach complex tort cases, involving a multitude of industries, with necessary aggression and a focus on timely results.
Learn more about their strengths and resources at evans-dixon.com.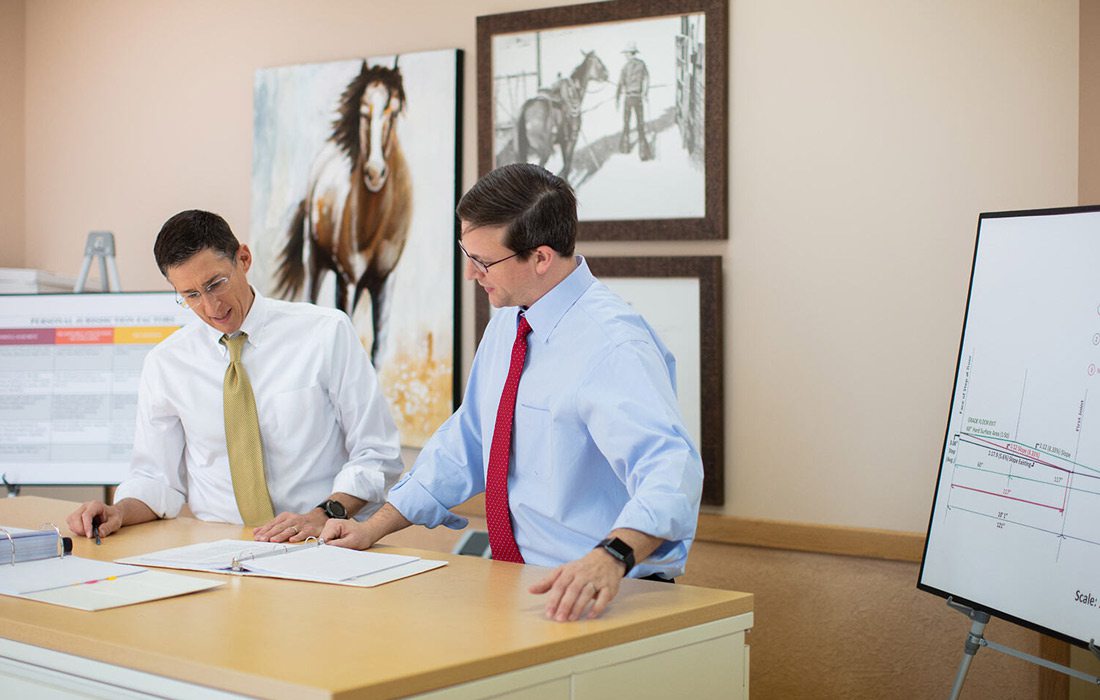 3331 E. Ridgeview St., Springfield | 417-890-6677
If you or your family is the victim of a drunk driver, this law firm will protect you. But if you hurt or kill someone after driving drunk, this firm will sue you and hold you accountable for the damage you cause.
Larson & Miller law firm has prosecuted over 100 impaired driving cases and achieved settlements in thousands of cases where their clients were seriously injured or lost a loved one. They are trial lawyers with a history of taking cases to court and winning. Even if you prefer to settle, arm yourself by hiring lawyers with a proven track record of success. Choose carefully. There are a lot of lawyers who have never had a jury trial or held even one drunk driver accountable in a court of law.
Larson & Miller law firm aims to prevent drunk driving crashes before they occur. Safe and Sober is a nonprofit founded by Kurt Larson, designed to educate students on the dangers of underage drug and alcohol use, and encourages them to pledge sobriety. Since its inception in 2004, Safe and Sober has reached nearly 1,000,000 students in more than 500 middle and high schools throughout the State of Missouri.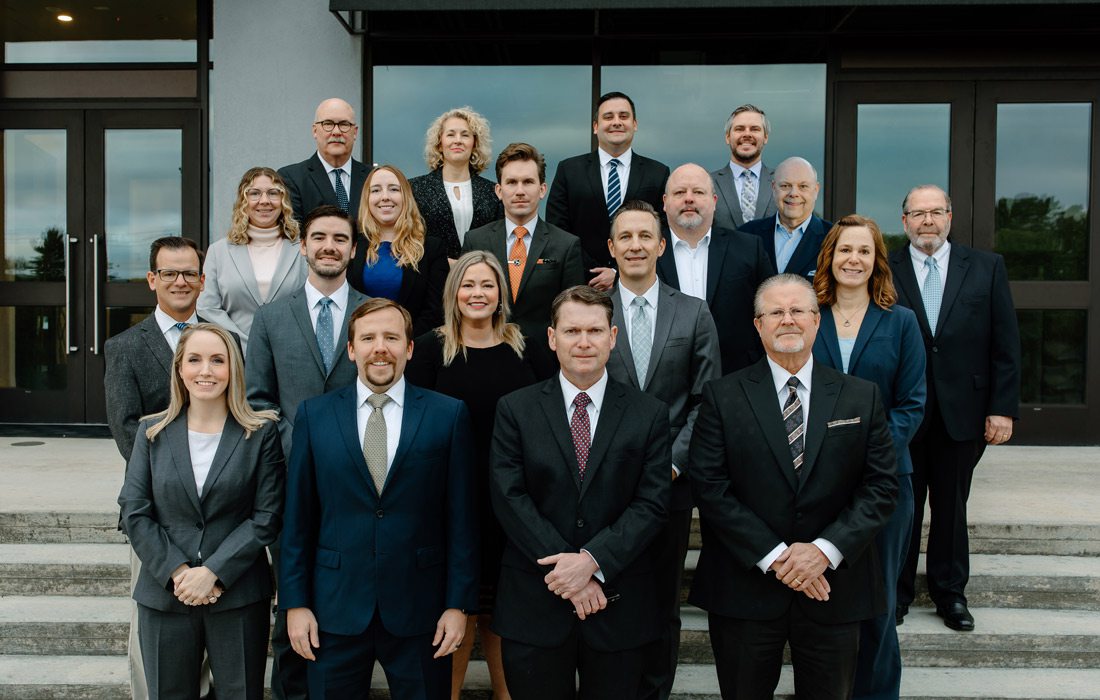 2144 E. Republic Road, Suite F-302, Springfield | 417-882-9090

The law firm of Neale & Newman, L.L.P., provides legal services throughout Missouri and across the United States. Its lawyers provide advice and representation in a breadth of practice areas covering small business and individual needs.
The firm has a solid reputation for both its service to clients and its standing in the legal community. Most of its lawyers grew up in Springfield or Southwest Missouri and have shown time and again that they fare well when they encounter lawyers from other locales. Several of the lawyers have received recognition in their areas by peer-reviewed rating organizations, including, 2022 The Best Lawyers in America©, Best Lawyers: Ones to Watch, Super Lawyers, and Martindale. The firm is ranked Tier 1 in Springfield in Appellate Practice and Land Use & Zoning Law for 2022 by U.S. News—Best Lawyers® "Best Law Firms."
Neale & Newman recognizes that the practice of law is not a business, but a profession that serves the public. Its lawyers are active in public and charitable service in Springfield and Southwest Missouri, giving back by drawing upon their own personal experiences or those of their clients. If you need personal or business representation, turn to the firm that our neighbors have trusted since 1903.
2144 E. Republic Rd., Suite B300, Springfield | 417-888-1000
With a team of 30 attorneys and other business professionals, Spencer Fane's Springfield office is positioned to advise clients on a wide range of legal issues.
The office serves clients across several industry categories, including banking and financial services; health care; hospitality and lodging; real estate; construction; manufacturing; education; energy; and media and entertainment.
The deeply experienced team in Springfield provides services in several areas of law, including labor and employment consulting and litigation; business transactions and litigation; bankruptcy restructuring and creditors' rights; tax and estate planning; regulatory; and real estate and construction.
Spencer Fane attorneys in Springfield are widely recognized by their peers, media and other organizations as leaders in the legal sector. For example, five of the firm's Springfield lawyers are included in the 2022 edition of The Best Lawyers in America©: Mike Nichols, Gary Powell, Jason Smith, Richard Walters and Benjamin Shantz. Missouri Lawyers Media recently selected Springfield partner Elizabeth Wente as one of the state's brightest "Up and Coming" lawyers.
Spencer Fane's Springfield office is deeply committed to serving the greater Springfield community. Attorneys and staff members serve on numerous non-profit boards and regularly support community causes both financially and as volunteers.
Spencer Fane is one of the largest 200 law firms in the country. The Springfield office is backed by an organization that traces its roots in Missouri to 1879.
Today, the firm boasts 380 lawyers and serves clients nationwide from 22 offices in 12 states.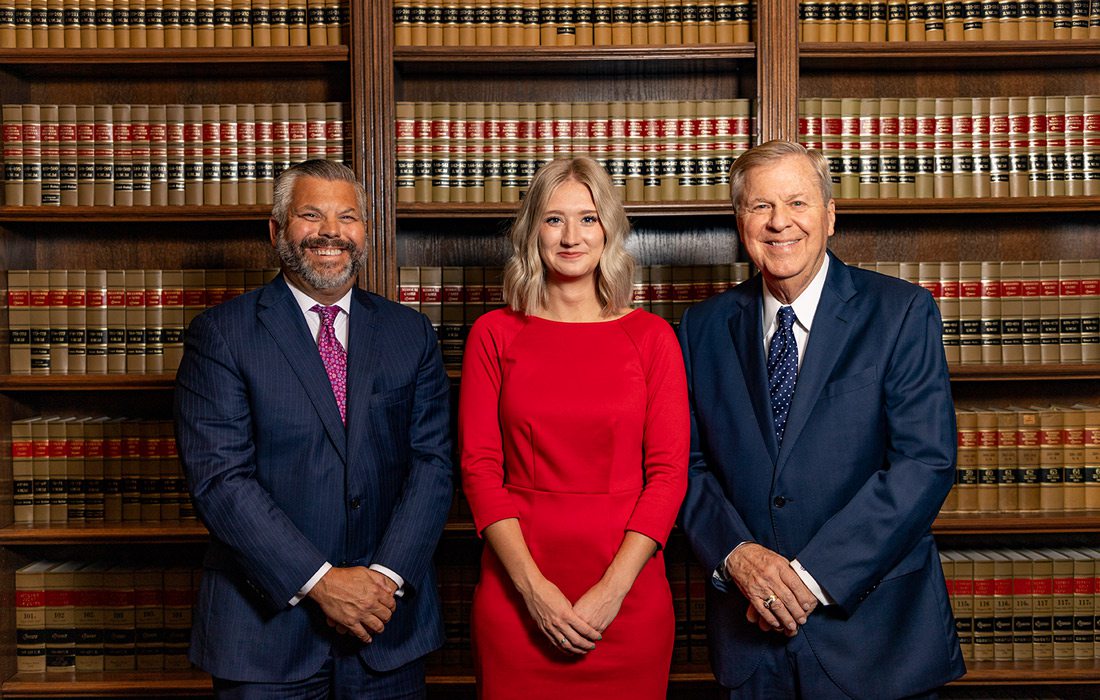 2974 E. Battlefield, Springfield | 417-882-9300
Wampler & Passanise Law Office has been one of the Midwest's leading criminal defense firms for the past 70 years. A key point-of-difference is its cross-functional team approach and experience litigating in the courtroom.
Joseph S. Passanise and Associate Attorney Taylon Sumners represent adults and juveniles in Missouri facing serious criminal allegations, specializing in white-collar crime, fraud, homicide, sex-related offenses, domestic violence and probation violations. In addition to criminal defense, the attorneys, paralegals and investigators focus on ways to create positive lifelong impact for clients—often working with medical, mental health, and probation and parole professionals to ensure positive outcomes.
Passanise is a Fellow of the American Board of Criminal Lawyers (ABCL), a member of the National College of DUI Defense, the National Trial Lawyers Criminal Defense Top 100 and was recognized by The Best Lawyers in America©, 2022 Ed. as Springfield Lawyer of the Year for Criminal Defense: White Collar. He was appointed by the Governor to the Missouri Board of Tourism in 2020.
In 2021, Sumners was named an Up-and-Coming Trusted Advisor by the Springfield Business Journal and appointed to the Springfield-Greene County Historic Sites Board. Passanise and Sumners also received AVVO's Client's Choice Award. The Firm overall has been recognized by Super Lawyers® for Criminal Defense in Missouri and Kansas. It was also recognized in U.S. News & World Report and Best Lawyers® Best Law Firms in 2021.
The firm will be forever grateful for the leadership and tenacity of Dee Wampler, who died in 2021 at the age of 81.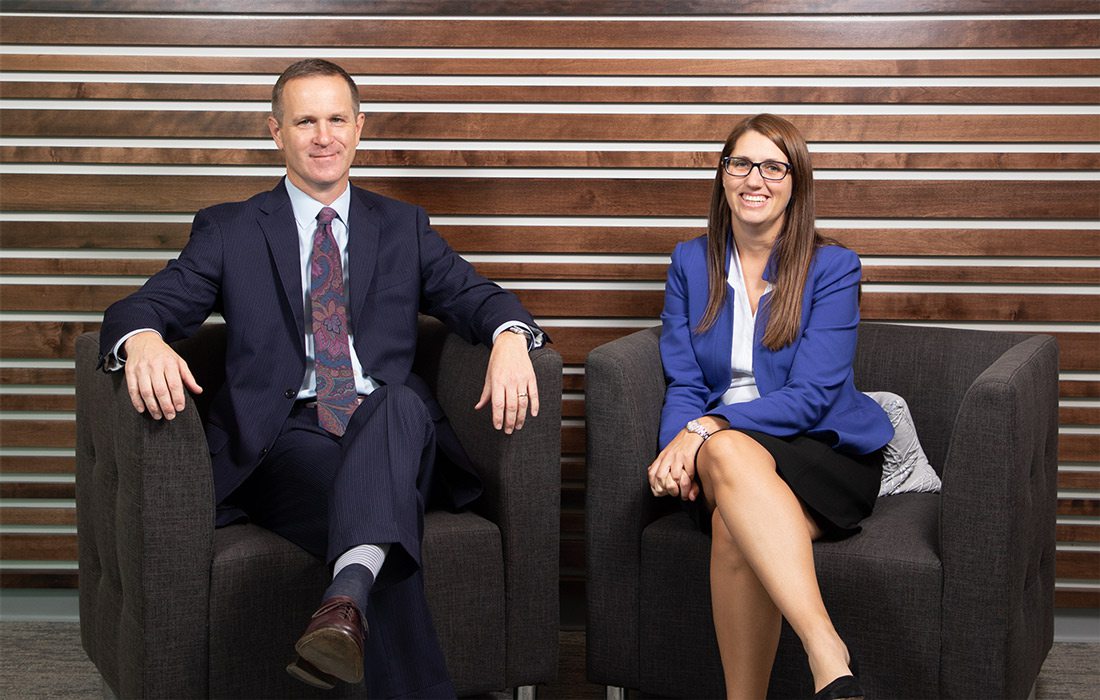 2560 S. Glenstone Ave., Suite C, Springfield | 417-831-6363
Cantin Mynarich, LLC, aggressively defends individuals accused of serious drug, firearm, white-collar and sex offenses in state and federal courts. They know this is a scary time, so Shane Cantin and Erica Mynarich prioritize frequent communication with their clients. Cantin Mynarich fully investigates the facts of your case and all possible defenses and advocates for the best possible result.
Because Shane and Erica only handle criminal matters, they have developed strong relationships with the prosecutors and courts. Due to their reputation and results at trial and on appeal, other lawyers often refer their most complex criminal cases to Cantin Mynarich.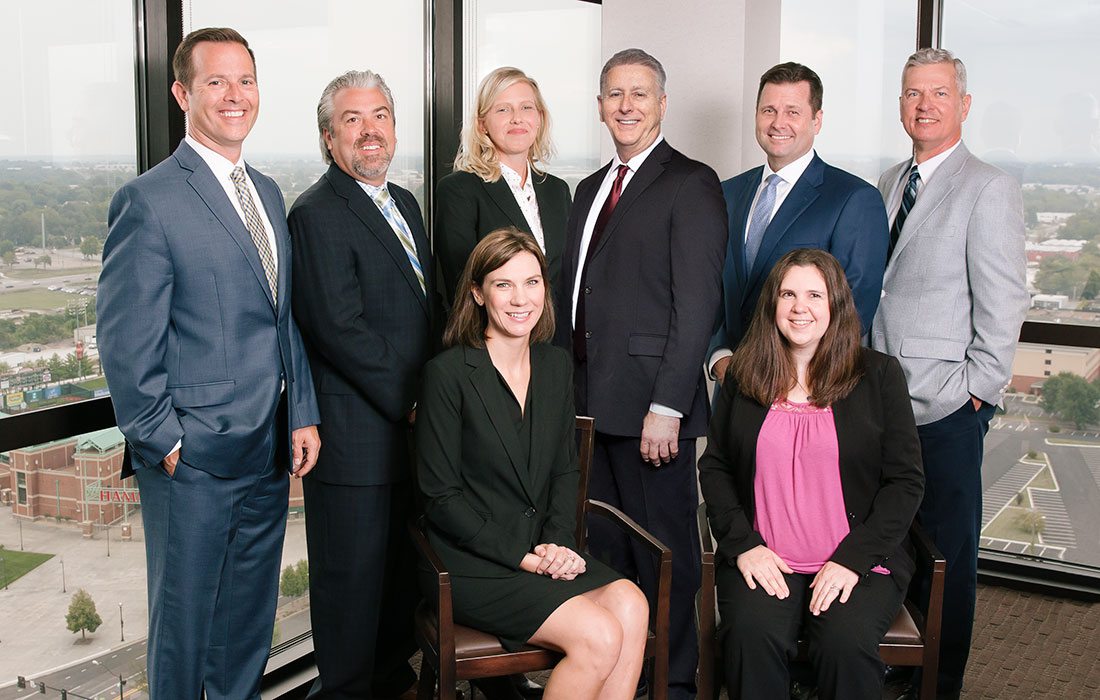 901 St. Louis St., Suite 1800, Springfield | 417-268-4000
Husch Blackwell leads clients from where they are to where they want to be. The Best Lawyers in America© recognizes David Agee (corporate governance law, corporate law, and equipment finance law); J. Michael Bridges (commercial litigation, construction law, and land use and zoning law); Cory Collins (real estate litigation); Ginger Gooch (construction law and real estate law); Bryan Wade (media law); and Christopher Weiss (land use and zoning litigation). Honored as "Ones to Watch": Laura Robinson (commercial litigation) and Larissa Whittingham (labor and employment law-management and litigation-labor and employment).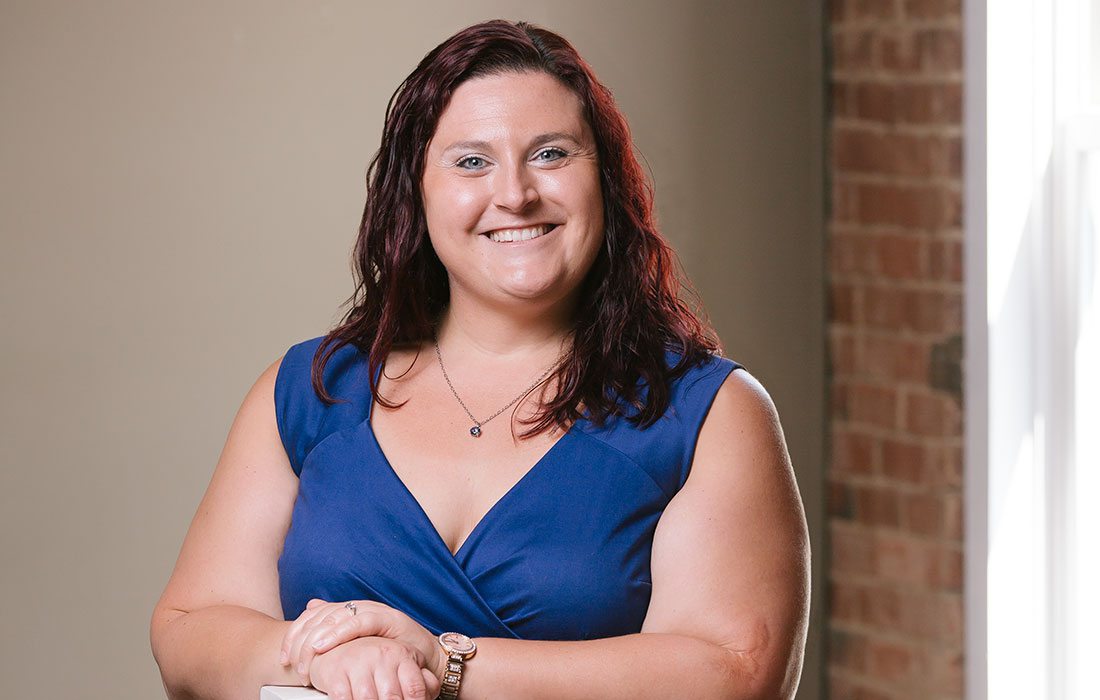 120 N. 2nd Ave., Ozark | 417-731-4200
Martin Law has established a reputation for providing excellent advocacy and is available to assist you with all aspects of family law, including adoptions, divorces and much more. They are located right on the historic Ozark square.

Jessica Martin appears with such frequency in Christian and Taney County courts that she has earned the respect of the judiciary. She was selected by the presiding judge to serve as the Juvenile Court Guardian ad Litem in the 38th Circuit for all juvenile cases. Jessica also received a Women in Justice Award from Missouri Lawyers Weekly after being nominated by an associate circuit judge in Taney County.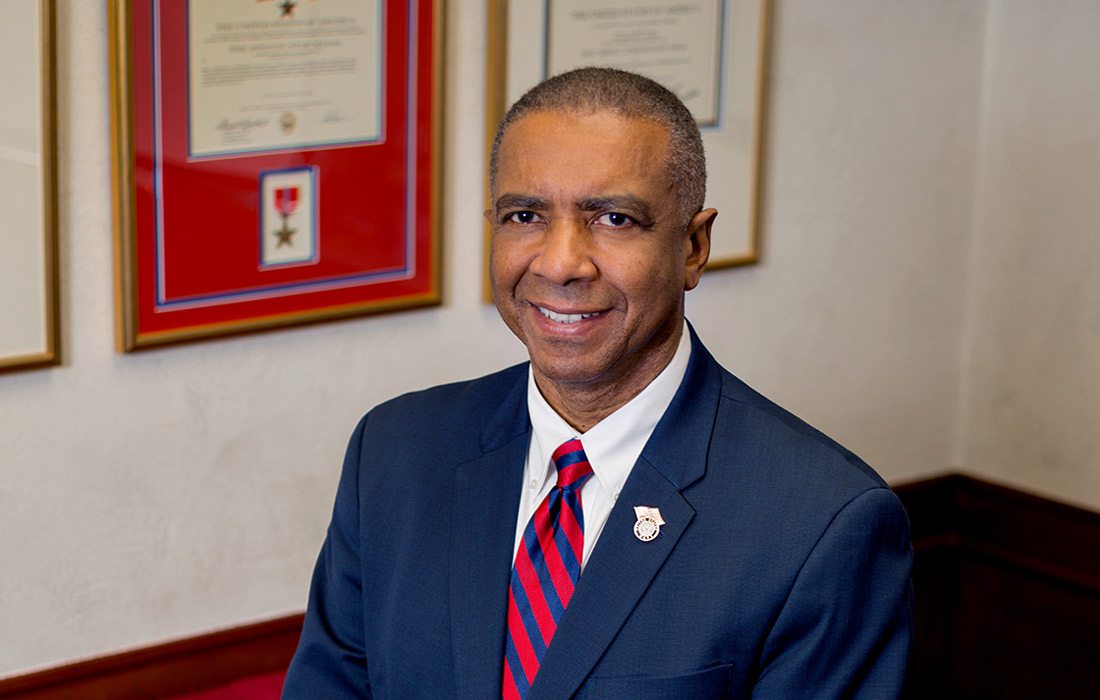 1736 E. Sunshine St. Suite 600, Springfield | 417-444-6557

The McGull Law Firm, LLC, is open for business and accepting referrals in the areas of federal business mediation and white-collar criminal defense. Leading others into battle is emblematic of Abe McGull's career, both as a retired Navy Commander and a 21-year federal prosecutor. McGull's service in Iraq earned him a Bronze Star and commendation for diplomacy and negotiation. His tenure with the Department of Justice brought substantial courtroom experience in New Orleans, Kansas City and Springfield. He now brings those battle-honed skills and decades of know-how to private practice, representing individuals and businesses.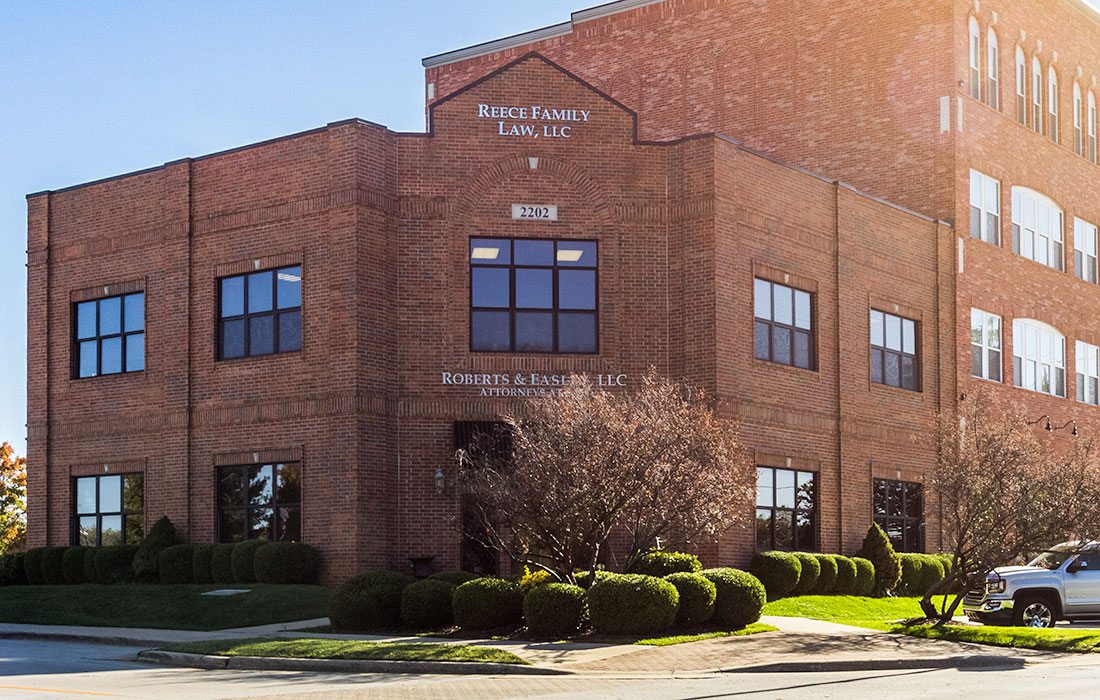 2202 W. Chesterfield blvd., Suite 200, Springfield | 113. S Main St., Joplin | 417-881-0881
Reece Family Law understands "Defending Your Family"SM is the most important aspect of your life. Trial attorneys Shelly Renee' Reece, JD, MBA; Todd C. Hawkins, JD; Elizabeth Warrick, JD; John Boyer, JD; Matthew R. Bonner, JD, have been serving the Ozarks for more than 60 combined years in criminal defense, family law and estate planning. They will navigate you through the courts for a divorce or modification, child custody and support, paternity, adoption, DUI and DWI, traffic ticket, drug or serious crime charge, will or power of attorney. They offer a free first consult with an attorney as well as payment plans. They have offices in Springfield, Joplin and now Forsyth to serve Taney, Stone, Douglas and Ozark Counties, and all of Southwest Missouri.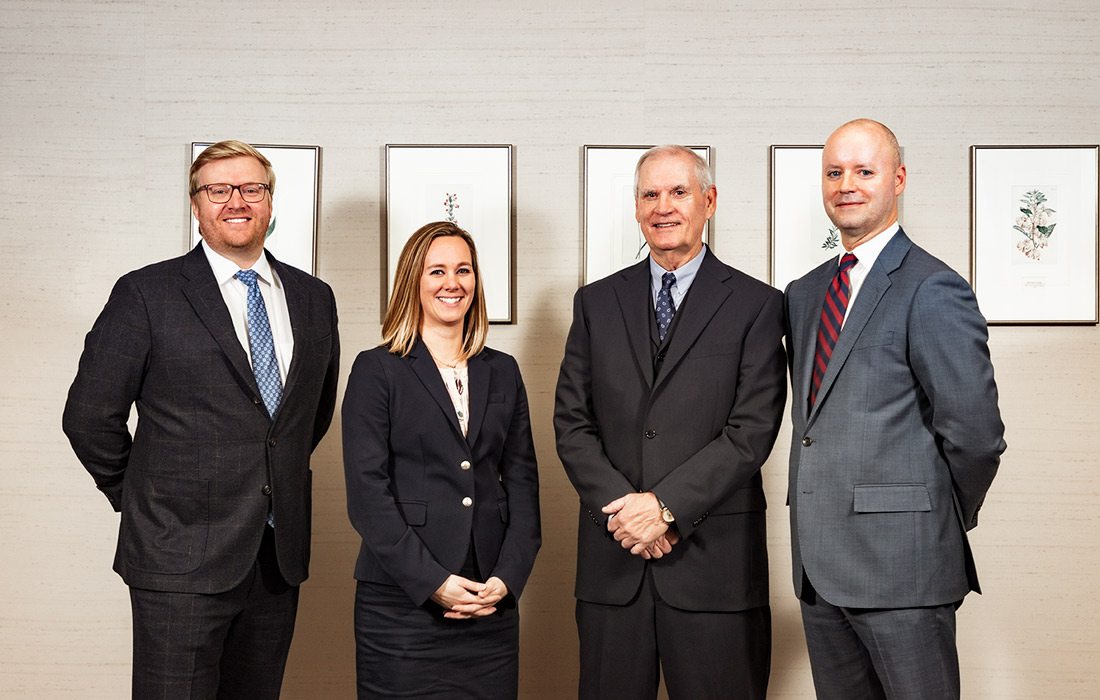 901 St. Louis St., Suite 1600, Springfield | 417-862-1741
The Twibell Pierson Law Firm began in 1975 when attorney Bert Twibell left the Greene County Prosecutor's Office for a career in private practice, helping people solve their problems. Today, the attorneys of Twibell Pierson have over 75 years of combined experience, and strive to provide unmatched criminal defense and client service.
What separates Twibell Pierson from other firms is the team approach they take to every client and case. When you hire them, you are hiring their entire firm, not just one attorney.
Twibell Pierson is the proud recipient of recognition that includes The Best Lawyers in America©, Best Law Firms in America by U.S. News and World Report, among others.