Life
Expert Financial Advisors in Southwest Missouri
Browse 417's Financial Advisor Profiles to learn more about some of southwest Missouri's top financial and wealth experts.
Nov 24 2021 at 9 a.m.
Learn More About Each Financial Advisor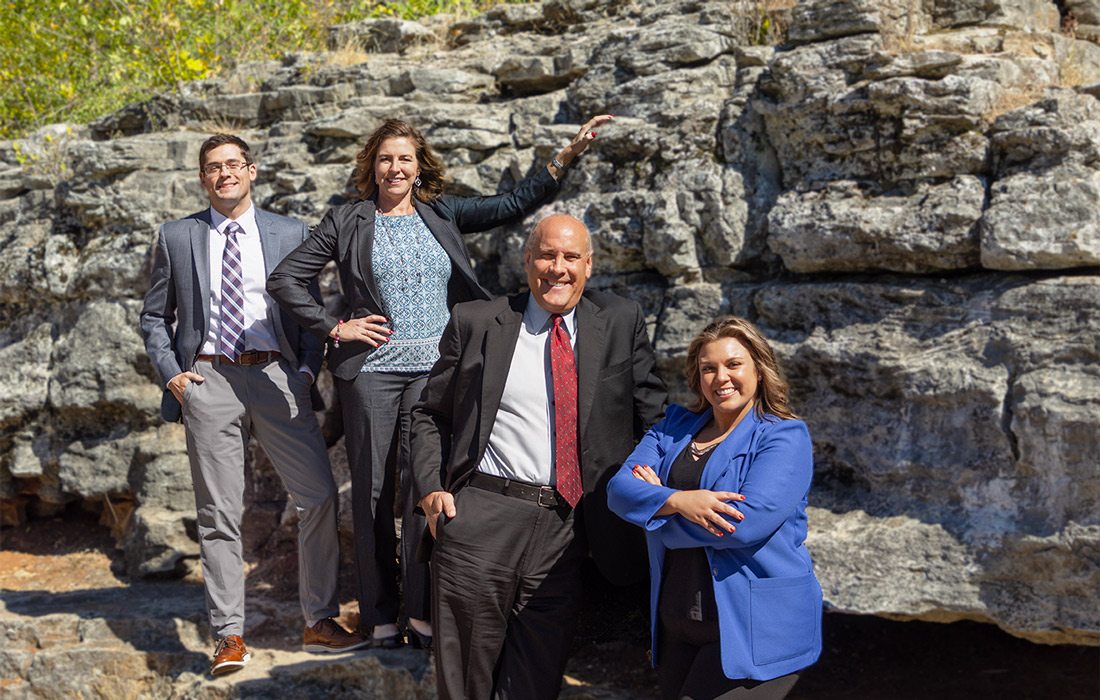 A private wealth advisory practice of Ameriprise Financial Services, LLC
1525 E. Republic Rd., Suite B-115, Springfield | 417-877-0252
For 27 years the Achieve Private Wealth team has helped clients achieve their dreams for today, tomorrow and well into the future. With the exclusive Confident Retirement® approach, they break your financial goals into doable steps, taking the uncertainty out of planning and helping you to live the life you earned.
They are led by Private Wealth Advisor Paula Dougherty, BFA™, CFP®, APMA®, MBA, CRPC®, ChFC®, CLU®, CASL®, J. Scott Taylor, CFP®, CRPC®  Financial Advisor;  Sam Ackerman, APMA®, CRPC®, Financial Advisor; and Associate Financial Advisor Amber Vanderwal. Each advisor specializes in providing a comprehensive approach to financial planning including wealth management, portfolio construction, rebalancing and investment management strategies. Additionally, they specialize in the areas of retirement planning and risk management strategies, as well as assisting clients with choosing employee benefits that fit their needs.
Achieve Private Wealth helps 417-landers achieve their financial goals based on what is truly important to them. They are here to help you adapt to any changes you face along the way and formulate plans for both the expected and the unexpected.
Ameriprise Financial Services, LLC. A tradition of commitment since 1894. A legacy of putting cllients first.
Certified Financial Planner Board of Standards, Inc. (CFP Board) owns the CFP® certification mark, the CERTIFIED FINANCIAL PLANNER™ certification mark, and the CFP® certification mark (with plaque design) logo in the United States, which it authorizes use of by individuals who successfully complete CFP Board's initial and ongoing certification requirements. The Confident Retirement approach is not a guarantee of future financial results. Ameriprise Financial cannot guarantee future financial results. Investment advisory products and services are made available through Ameriprise Financial Services, LLC, a registered investment adviser. Ameriprse Financial Services, LLC, Member FINRA and SIPC.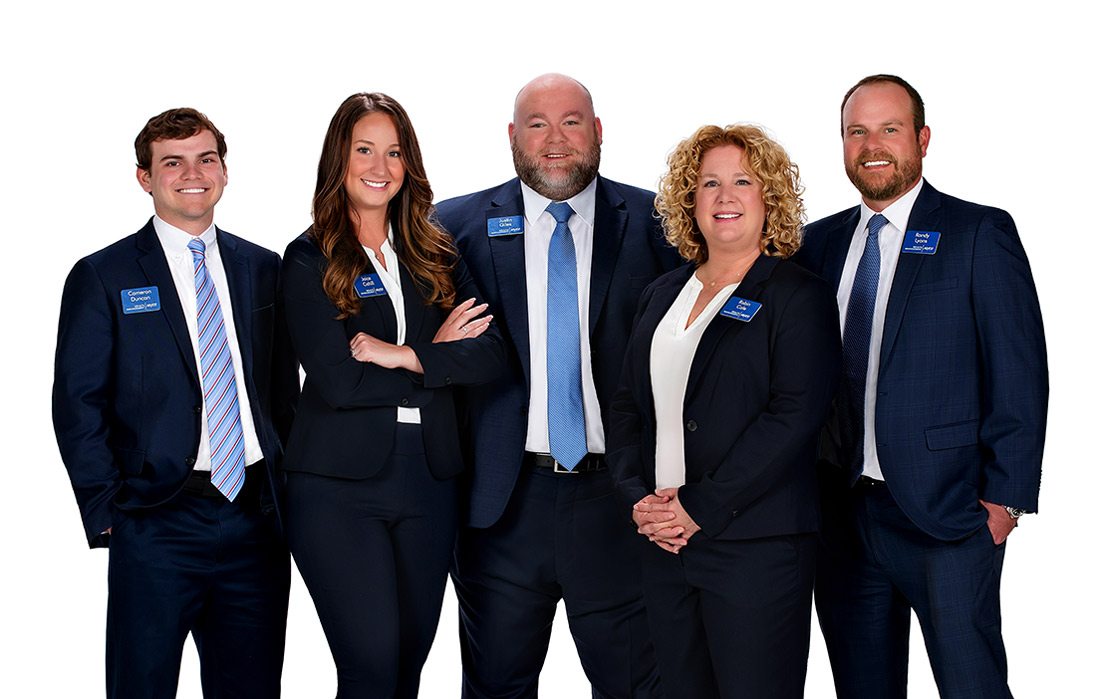 Springfield | Office: 417-885-7244
When it comes to planning for your future, it is crucial to have a team of trusted financial experts to guide you in making the best decisions possible. The story of Arvest is one of commitment started by their founders and a dedication to focusing on the customer above all else. This philosophy has remained the same during their growth from a small bank to a network of community banks able to provide a complete range of financial services.

Equipped with a vast knowledge of the ever-changing world of finance, Arvest Wealth Management's advisors help individuals, families, businesses and institutions build, manage, protect and transition their wealth. No two clients are the same, so Arvest Wealth Management advisors focus on understanding each client's unique financial goals to provide customized advice and comprehensive solutions.
Built on a foundation of financial planning including the areas of Trust & Estate Planning, Investment & Risk Management, Arvest Wealth Management will work with you to strategically plan for life's big events. To meet with a client advisor or trust officer at Arvest Wealth Management in Springfield or one of their other locations in southwest Missouri, call 417-885-7244 or schedule an appointment online at appointments.arvest.com.
Investment products and services provided by Arvest Investments, Inc., doing business as Arvest Wealth Management, member FINRA/SIPC, an SEC registered investment adviser and a subsidiary of Arvest Bank. Trust services provided by Arvest Bank. Investments and Insurance Products: Not a Deposit | Not Guaranteed by the Bank or its Affiliates | Not FDIC Insured | Not Insured by Any Federal Government Agency | May Go Down in Value.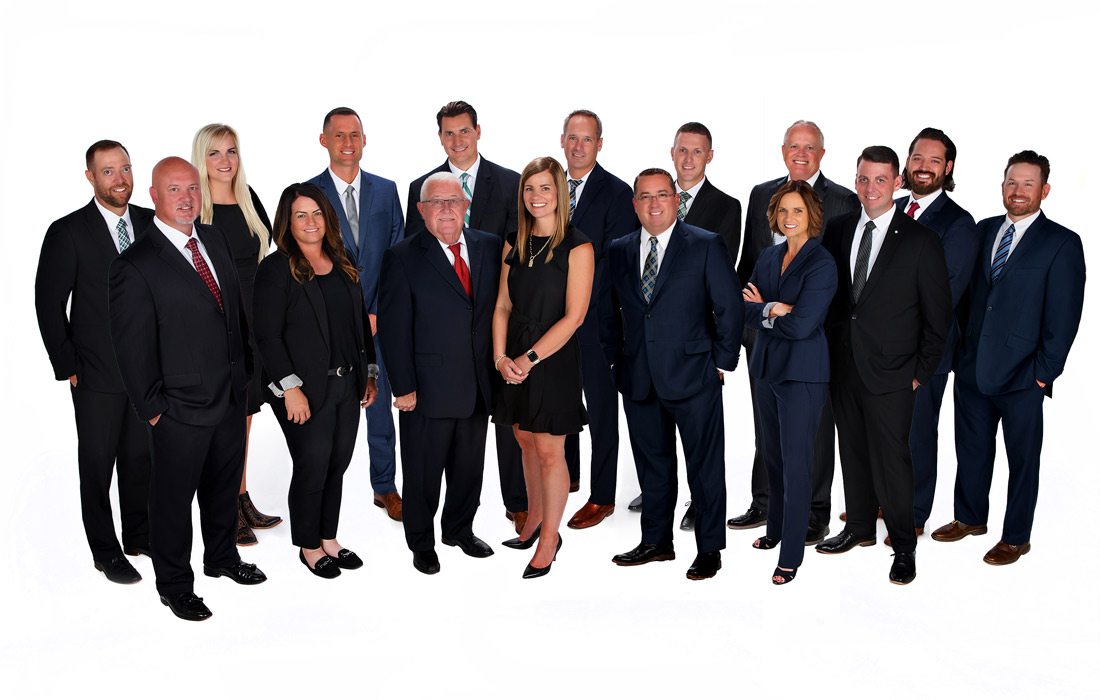 1800 S. Glenstone Ave., Springfield | 417-881-3100
There is a lot to be said for "Being Local." To us, being local means that our customers have the advantage of meeting with us individually–face-to-face, and we believe that's just how business should be done. Important decisions about your company should be made in person with someone you trust, rather than exchanging emails and phone calls with someone in a remote office who doesn't know you or your company dynamics and how they play into your community–our community. This is the way community banking at Central Bank is done.
We've been serving businesses in the Springfield area since 1956, from commercial developments and real estate purchases to working capital and lines of credit. Our clients can choose from a broad-based menu of checking, investment and cash management tools to keep your business running smoothly.
If you haven't experienced local community banking at its best, reach out to any of our Commercial Lenders today to discuss what's right for you and your business. Whether you're just setting up shop or financing a multimillion-dollar expansion, we're here to help change the way you do banking.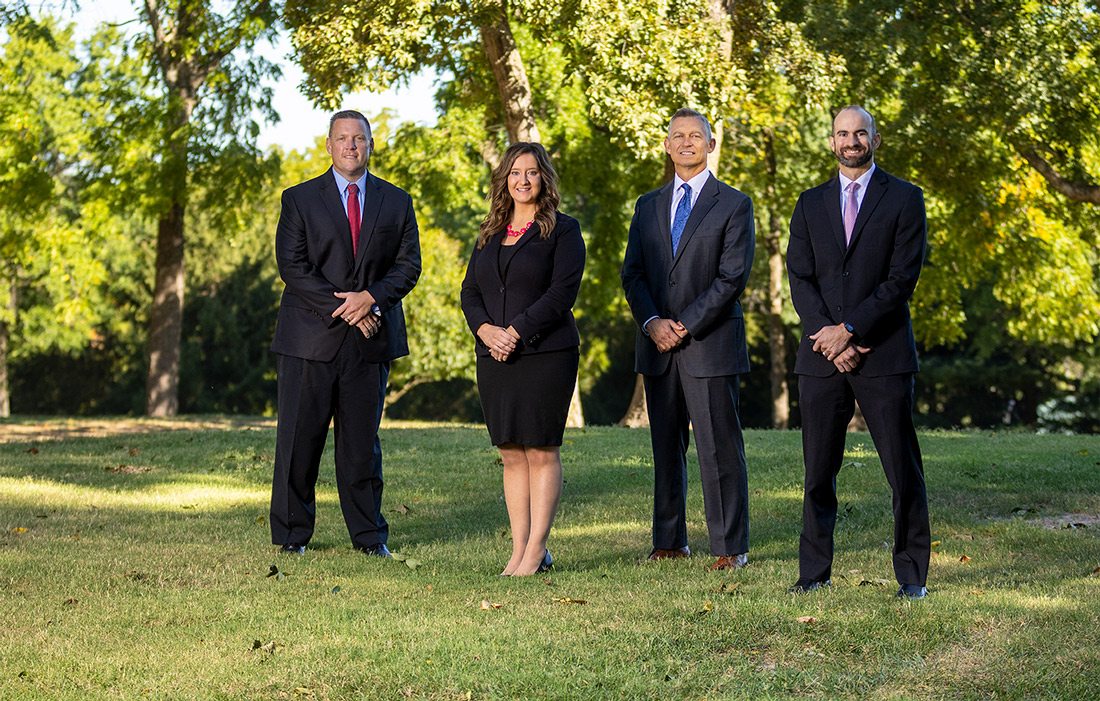 1345 E. Battlefield Road, Springfield | 417-837-5261

For more than 100 years, Commerce Trust, a division of Commerce Bank, has been a leading provider of investment management, financial planning, trust and private banking services for individuals and institutions.
Their experienced team in Springfield is backed by a professional, skilled staff of more than 450 employees across the entire Commerce Trust footprint, including their in-house Investment Research and Financial Advisory Services groups. Commerce Trust clients benefit from the insight gained by administering more than $57 billion in total client assets through all market cycles.*
*Based on assets under administration as of Sept. 30, 2022
Not FDIC Insured | May Lose Value | No Bank Guarantee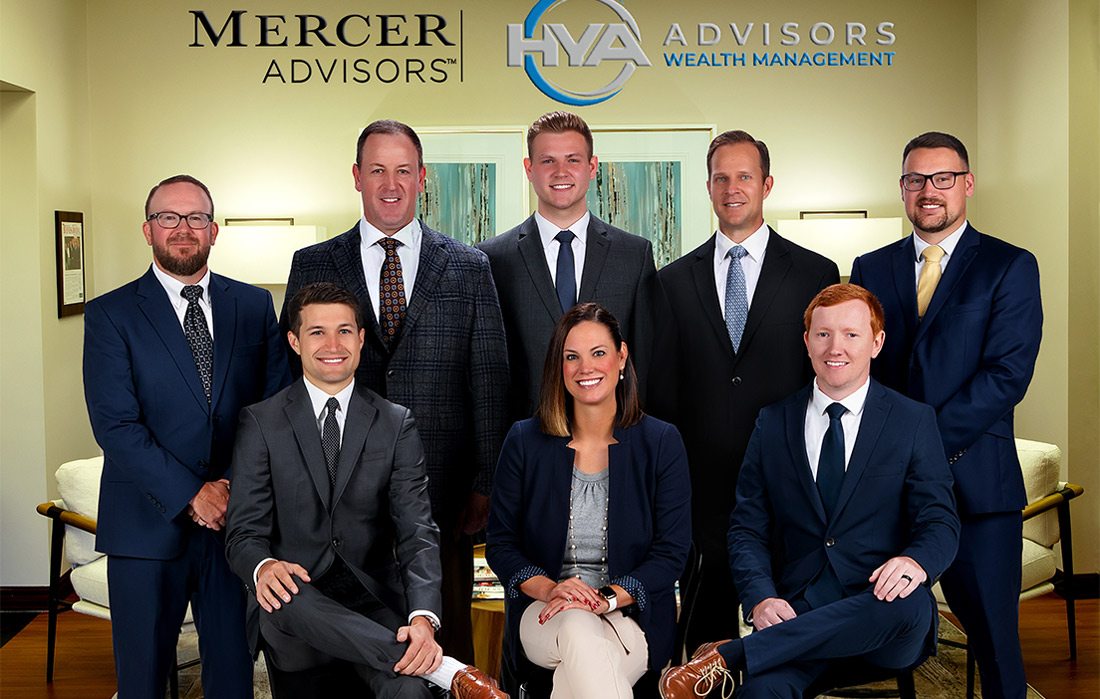 1256 E. Kingsley St., Springfield | 417-882-7283
800 State Highway 248, Suite 2B, Branson | 417-334-6141

A good thing just got better. HYA Advisors is now part of Mercer Advisors, a national financial planning and wealth management firm. Our CERTIFIED FINANCIAL PLANNER™ professionals will continue offering an elevated level of expertise with expanded services including tax planning and preparation, additional estate planning services and corporate trustee management and planning.
You only get one chance at retirement so it's important to make a plan built specifically for you based on goals for your future. The professionals at Mercer Advisors have been helping clients reach their retirement goals for over 35 years, answering questions like, do I have enough in savings to retire? When should I take my Social Security benefits? What growth rate do I need on my investments?
They provide guidance so you are confident the decisions you make today can help you get the most out of retirement. Their comprehensive approach will assist you with Retirement Planning, Tax Reduction Strategies, Estate Preservation, Risk and Portfolio Management, Income Distribution Planning, Long-Term Care and Insurance Analysis, Education/College Savings and Social Security Optimization.
Contact one of our CERTIFIED FINANCIAL PLANNER™ professionals to get on the right path for a comfortable, successful financial future and have confidence knowing your retirement is on track.
Professionals Certified Financial Planner Board of Standards, Inc. (CFP Board) owns the certification marks CFP®, CERTIFIED FINANCIAL PLANNER™, and CFP® (with plaque design) in the United States, which it authorizes use of by individuals who successfully complete CFP Board's initial and ongoing certification requirements. Please Note: HYA Advisors is a tradename. All services provided by HYA Advisors investment professionals are provided in their individual capacities as investment adviser representatives of Mercer Global Advisors Inc. ("Mercer Advisors"), an SEC-registered investment adviser principally located in Denver, Colorado, with various branch offices throughout the United States doing business under different tradenames, including HYA Advisors. Mercer Advisors is not a law firm and does not provide legal advice to clients. All estate planning documentation preparation and other legal advice is provided through Advanced Services Law Group, Inc. Corporate Trustee services are offered through National Advisors Trust Company. Tax preparation and tax filing are a separate fee from our investment management and planning services. Mercer Global Advisors has a related insurance agency. Mercer Advisors Insurance Services, LLC (MAIS) is a wholly owned subsidiary of Mercer Advisors Inc. Employees of Mercer Global Advisors serve as officers of MAIS. More information about MAIS and our Strategic Partners may be found in our Form ADV2A.
1355 E. Bradford Parkway, Suite F, Springfield | 417-881-7900
Since 1972, Springfield area families and businesses have planned their financial futures with Piatchek & Associates. They're local, independent and family-owned—so a live person answers the phone, and you get the personal attention you deserve.
Kenny Gott, CFP®, President at Piatchek & Associates, is author of the book Bottom Line Financial Planning: Manage Risk And Fund The Good Life…Your Whole Life. It's a concise overview of efficient investing principles, retirement planning strategies, financial risk management concepts and more.
Experience gold-standard service with Kenny, associate Shawn Gallagher, founder John Piatchek and their friendly staff. Because it's your future…you earned it.
Securities offered through Kestra Investment Services, LLC (Kestra IS), member FINRA/SIPC. Investment Advisory Services offered through Kestra Advisory Services, LLC (Kestra AS), an affiliate of Kestra IS. Kestra IS and Kestra AS are not affiliated with Piatchek & Associates.