Table Talk
Table Talk: November 23–29
This week: Grown-Up Advent Calendars, Korean-Style Fried Chicken and Even More Missouri Mike's BBQ.
By Jorge Cespedes
Nov 23 2021 at 8 a.m.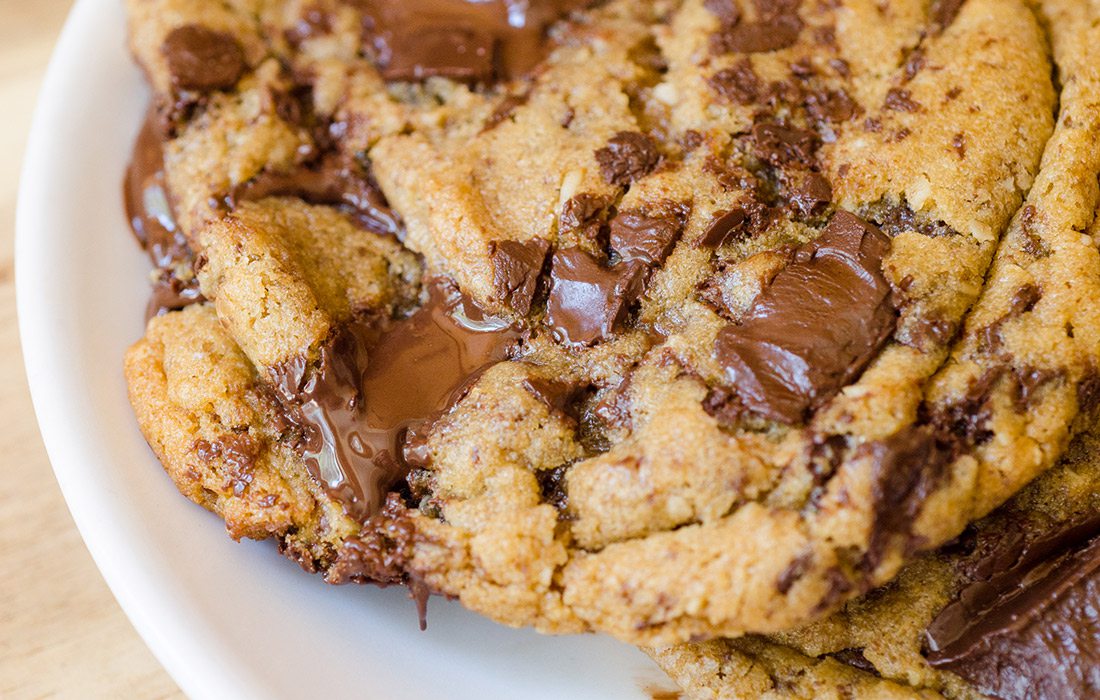 Oh My Cooki!
We stumbled upon an online gourmet cookie service right here in Springfield, Missouri. You go online and choose your cookies, a minimum of five, and then sit back with excitement and wait till they get dropped off at your doorstep. Owner Matt Justice and his wife decided to jump into the cookie making game when they ordered some really good ones during the pandemic and realized not only how expensive it was but that they could do just as good of a job or even better and so, the cookie adventure began. Oh, did I mention these cookies are huge? When you open your box, you will find these amazing-looking seven-ounce cookies, individually wrapped and just screaming for you to taste them. The flavors are bold and in-your-face, and there's absolutely nothing wrong with that. They have a rotating roster of flavors, and you can follow them on Instagram to keep up with the offerings. You will always have new options to try but some classics are the PB&J with a jam filling, the M&M cookie with marshmallow fluff filling. All the cookies I've tried have well-rounded flavors, so go find the flavors that call your attention and order some cookies for you and your loved ones. They'll be very happy.
Korean-Style Fried Chicken
Fried chicken is a global obsession and why not? It's so good. Every culture has a version of a fried chicken, with different textures, flavors and unique ways to enjoy it. K Fried Chicken is the newest fried chicken place in town (3050 S. National Ave., Suite 108), and it's definitely one of a kind. Playing with a fast-casual style, the restaurant has a screen-type menu board on the wall, and you place your order on a window counter where a very nice staff member will be there to help you take your order and answer your questions. They offer whole or half fried chicken pieces, but you can also go with boneless chicken breast chunks that are covered in a really nice and light yet crispy batter. The chicken, no matter what style you order, is juicy and flavorful and served with what they call K-fried potatoes, which are fried wedges with a savory seasoning that complements the order very well. When asked if you want pickled radishes, say yes; this is a Korean food item used for healthy digestion after your meal. With your order, you can choose a sauce for the chicken pieces to be tossed in such as soy-garlic, hot Korean Yang Nyum sauce, honey butter and a few more. It's a fun, new place and worth the try.
Missouri Mike's BBQ Goes South

We have lots of great BBQ places here in Springfield and Missouri Mike's, as young as it is, has been recognized for its delicious food and well-executed dishes. With its first location opening just this past January on the west side of town and having overwhelming success, owner Mike Hickman realized he needed a second location for a large group of his customers who live on that side of town and where already driving all the way down to have his food to the Chestnut Expressway location. For the new location, Missouri Mike's is taking over the space formerly occupied by Downing Street Pour House, located on 1724 E. Battlefield Road. Hickman is not only known for his barbecue plates but also for other dishes, such as his fried chicken sandwich that many claim to be the best in town. With that momentum, he plans on expanding the menu to add more dishes such as steaks, homemade desserts, and brunch on Sundays.
4 by 4 Brewing Holiday Brews
Just when you thought that drinking delicious, local craft beer, couldn't get any better or fun, think again. The crew at 4 by 4 Brewing has come out with their 12 Days of Beer Advent Boxes, and they are awesome. Here's what's in the box: 11 16-ounce cans of 4 by 4 beer, one 12-ounce can of seltzer, one secret beer release, one merch item and one 4 by 4 decal. I mean, how cool is this as a gift for Dad or a beer-fanatic friend? I love that each day you get to choose and taste a different beer. This is what adult Christmas should be!