Life
How to Trick or Treat Safely in Southwest Missouri
Halloween comes with a few extra rules this year, but that doesn't mean you have to cancel your candy collecting plans altogether. Here are some of the new guidelines and some trick-or-treating alternatives to keep you, your family and 417-land safe.
by Jamie Thomas
Oct 10 2020 at 8 a.m.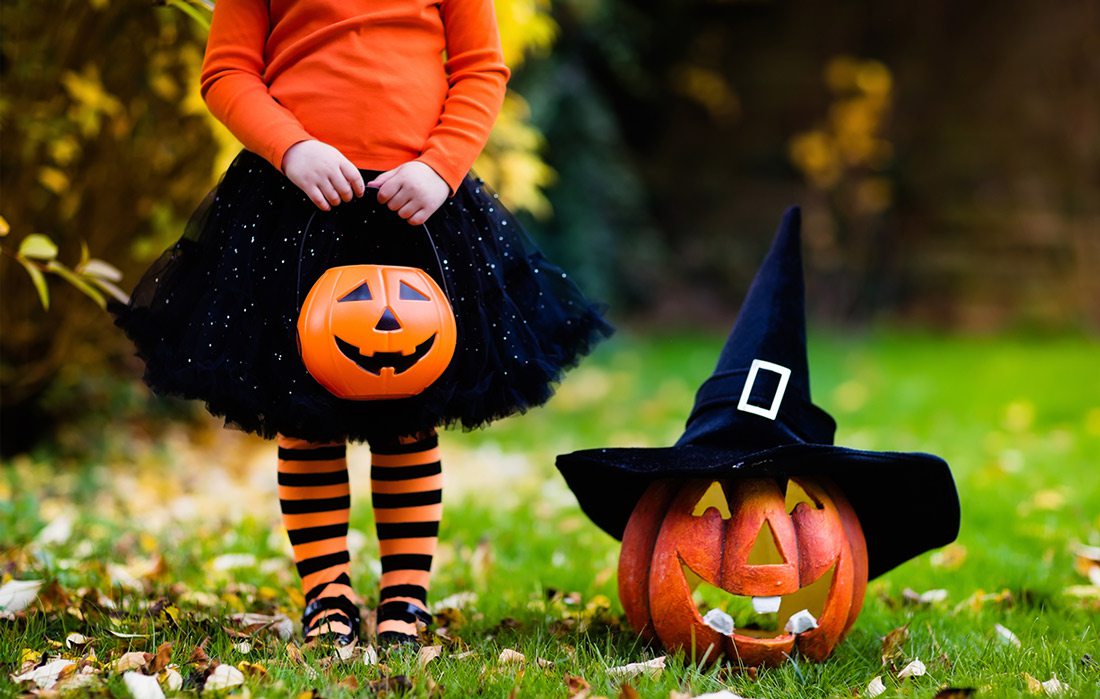 [This blog was updated with new information on 10-16-2020]
As we're all more familiar than we'd like to be with COVID-19 restrictions by this point, you're probably already wondering if your family can even go trick-or-treating this year. The good news is yes, you can—just make sure you follow the current guidelines from the Springfield/Greene County Health Department.

• Avoid crowds—both indoor and outdoor gatherings are not the best idea right now
• A costume mask isn't a substitute for an actual protective facemask. On the same note, don't wear a Halloween mask over a facemask. It could make it hard to breathe, which is especially dangerous for smaller kids
• If you or anyone you've been in contact with has been diagnosed with COVID-19, or you're waiting for test results, don't go out trick or treating
• Consider going out earlier in the day rather than the evening or nighttime, especially if you have younger kids
• Take hand sanitizer with you and make sure to use it regularly (and that you have enough for your group).

The Health Department has also put out a handy 3 W's guide for more general COVID-19 guidance this Halloween: Wear a mask, watch your distance and wash your hands (especially before eating any of the candy you've collected).

Check the official website for full details on the above guidelines and all the additional info, including some important guidance for residents and neighborhoods, and anyone holding an event.
Alternative Events
If you don't feel comfortable taking your kids out door-to-door right now, we've got you covered. Here are some alternative, family-friendly Halloween events to fill the candy-basket-shaped hole in your heart this year.
Goblin Drop
The Goblin Drop is an initiative from FosterAdopt to keep kids stuff without taking the fun out of their spooky season. The Goblin Drop brings the Halloween candy to you, so you can make your own at-home Halloween hunt. If you don't have kids but still want to take part, you can also donate a Goblin Drop. Check the website for full details.
Moonlight MASKerade

Friends of the Garden and the Farmers Market of the Ozarks team up to bring a special Halloween event for all ages, the Moonlight MASKerade. Costumes are encouraged for this evening event that takes place at the Mizumoto Japanese Stroll Garden on Thursday and Friday, October 29 and 30, from 5 to 8 p.m. Food and drinks are available from local vendors, and treat shops for kids are available along the lighted trails of the stroll garden. Head to the Friends of the Garden website for full details and grab your tickets before they sell out.

Trick-or-Treat Cinema at Alamo Drafthouse
[Editor's Note: Unfortunately as of 10-13-2020 the Springfield branch of Alamo Drafthouse is temporarily closed.] You might have heard that Alamo Drafthouse is offering private screenings of select films for groups, but you might not know that the chain is also offering Halloween party screenings for kids, too. Every weekend in October, Alamo Springfield is screening family-friendly Halloween movies like The Addams Family (2019), Casper and The Nightmare Before Christmas, complete with costumes and relaxed noise rules (because it's a theater full of kids who are also full of sugar).
Trunk or Treat Drive-Thru with Willard Parks
Trunk-or-treat! Willard Parks is hosting a drive-thru event to give local kids their Halloween fix. Local businesses will have reserved spots to make sure everyone stays socially-distanced while they hand out treats, and there's even a trunk decorating contest.
Got any trick-or-treating alternatives for this Halloween that you'd like to suggest? We'll keep adding to this blog as more events are confirmed, so let us know.