Recipes
Recipes Using Local Fall Produce from Southwest Missouri
Here's your guide for where to get your 417-land fall produce and how to use them.
By Jenna deJong
Oct 08 2020 at 11 a.m.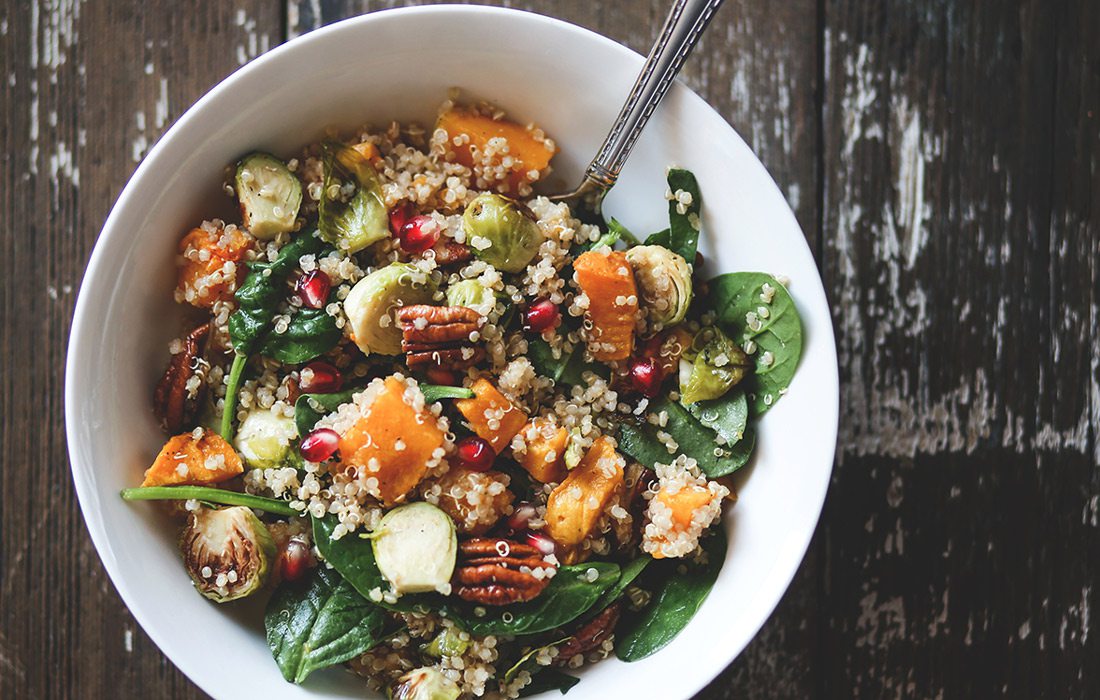 The leaves are changing, the temperature is dropping and warm flavors are back in style. This time of year is when our tastebuds are begging for comfort food, and lucky for us, 417-land is surrounded by farms, local shops and even pumpkin patches that are willing to cater to our every need. Plus, the Farmers Market of the Ozarks and the Greater Springfield Farmers' Market are both open year-round, too. Here's where to find fall produce, and because we're itching to whip out our apron, we've rounded up some recipe ideas for you too. Happy cooking! 
A Veggie Delight
Some of our favorite fall recipes are packed with delicious, hearty vegetables. Here's a roundup of dishes that make excellent additions to any fall meal. Included on the list is a squash casserole and buttery leek mashed potatoes. You could also pack all your ingredients into one meal by making a vegetable soup and fennel salad. As your cooking, don't forget to add in eggplant and Brussel sprouts. Plus, broccoli is in season, and adding a bit of flavor to it or tossing it in a salad is an easy way to make it part of your fall diet. 
The season wouldn't be complete without at least one pumpkin recipe. This versatile veggie is practically the face of fall, and you can use it for making muffins, pies, pasta and even as a salad dressing.
Another well-rounded item is sweet potatoes. Adding a bit of butter and honey turns this item into an indulgence. Don't mind if we do!

Turn Your Pickin's Into Snackin'
If you've gone apple picking recently, we bet some of you are scratching your heads and wondering what you're doing to do with all of your scrumptious little treats. Like pumpkins and sweet potatoes, apples can be used in just about any dish, but if you're a beginner, we recommend starting out by baking them into a yummy treat. Warming your apples up basically means you're turning them into a sweet, sometimes decadent, dessert. Next time you've got a sweet tooth, try making an apple crisp or a caramel apple napoleon. 
If you haven't gone apple picking yet, here's your guide to visiting before the end of the season. 
Lean on the Pros
Try Patty Wingo's autumn bisque recipe and match it with her kale salad. The chef of Simply Delicious Catering knows how to match flavors and with ingredients like butternut squash, carrots, onion and butter, the two dishes are hard to resist. 
Former chef Howard Snitzer of Level 2 Steakhouse also created an irresistible combination of a fall salad, complete with a warm bacon Dijon dressing, and an orange pippin apple tart with caramel sauce. 
Is your idea of a soup actually chili? No problem. We've rounded up recipes from Jimm's Steakhouse and Pub, El Imperial, and the now-closed Metropolitan Farmer that range in both spice and ingredients.
You can also turn your produce into an autumn salad. Here's a recipe from the Gilardi's. 
When you're deciding what to make, don't forget about pears! Craig von Foerster of Harvest has a couple of fall recipes to choose from. 
Practice, Practice, Practice
It's almost a crime to let any of these ingredients go to waste. Before throwing away your scraps, think about turning them into a homemade stock for your next soup. And when you're done carving your pumpkins, you can actually use the leftovers for a pumpkin puree.
For Your Garden
Good things come to those who wait, so don't let the season pass by without tending to your garden. Here's our guide for what to plant in the fall.
Do you have any recipes for fall ingredients or maybe a few tips on how to use them? Let us know.