Dishes
Thanksgiving Meals That Don't Involve Cooking
Cooking is time consuming and the holidays are stressful. Avoid the hassle altogether by ordering a pre-prepared Thanksgiving meal or enjoying a turkey day feast at a 417-land restaurant.
By Michelle Lewis
Nov 01 2022 at 8 a.m.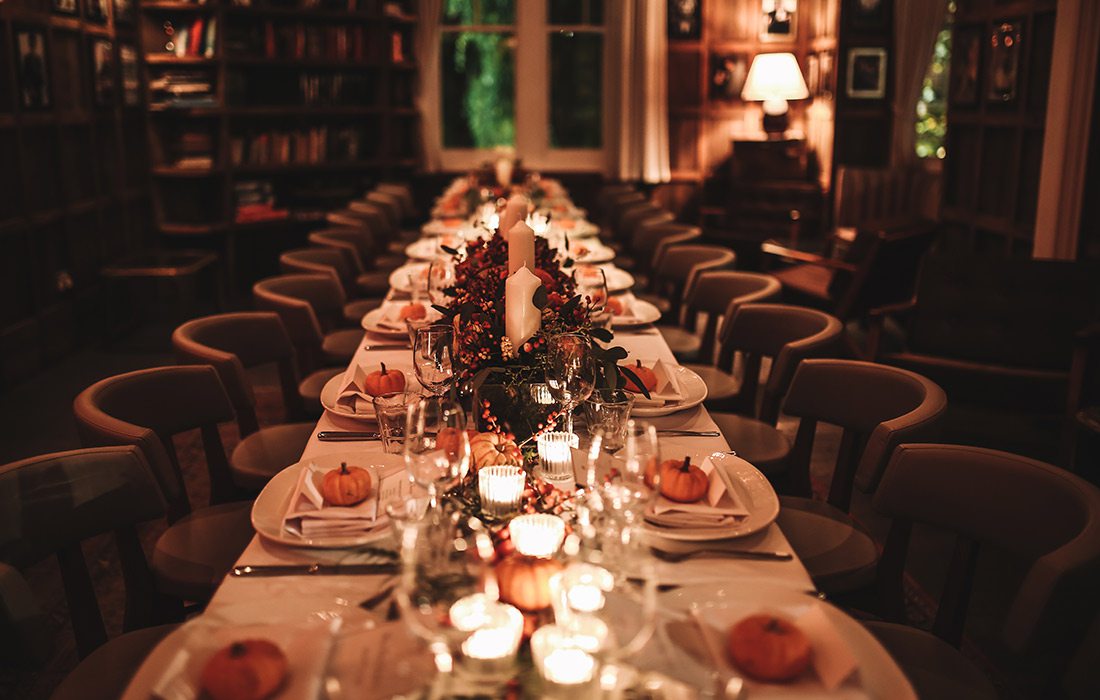 Several locations throughout 417-land
The Thanksgiving Family Dinner Packs at the Flat Creek and Billy Gail restaurants include all the holiday classics. With baked turkey, pineapple-glazed ham, a pie of your choice and a variety of sides.
Hy-Vee offers pre-cooked meal packs with proteins like whole Butterball turkeys and honey-glazed spiral ham and sides like mashed potatoes and gravy, cranberry sauce, green bean casserole, dinner rolls, stuffing, apple pies and a bunch more.
Turkeys are the main event in Price Cutter's pre-cooked holiday meals too. You get to choose a couple of sides to go along with it, like cranberry relish, sweet potato casserole, spiced apples and more.
Previous years' menus included dishes like farrow-mushroom stuffing, maple-chipotle roasted sweet potatoes, roasted turnips and Brussels sprouts, jalapeno cranberry sauce and more.
St. George's BBQ & Catering
417-877-0291
Thanksgiving serves to be one of St. George's busiest days for catering. Their menu includes a variety of smoked turkey options and sides. Offering pickup the entire week of Thanksgiving, St. George's can serve a meal this season for your family.
417-268-7266
Bourbon and Beale's serves a combo of Memphis barbecue and New Orleans Cajun flavors at their Springfield restaurant, and they are dishing out holiday eats too. The restaurant is offering 10-pound slow-cooked turkeys and 8-pound applewood-smoked hams.
Costco's pre-cooked meal features a turkey breast with all the fixings and sides bundled together. Also, have you seen the size of the pies at Costco?
These turkey-centric feasts include with a whole oven-roasted turkey and sides like creamed spinach, creamed corn and mashed potatoes to reheat.
Order your meal a la carte or purchase a Thanksgiving dinner bundle from Homemade. Delivered. Their meals are made from scratch with quality ingredients and include a rosemary butter-basted turkey breast, herb stuffing stuffed chicken, brussel spouts with pecans and honey, sweet potato casserole with crisp steusel topping and other assorted dishes. 
Queen City Soul Kitchen is serving up a delicious southern Thanksgiving meal including candied yams, collard greens cooked with smoked turkey, corn pudding, scalloped potatoes, peach cobbler and more. You can take all of these home with a single dinner purchase that includes turkey, dressing, gravy, three sides and a dessert for $18.50. 
Vegan and Gluten Free Options 
For those in your family with food restrictions, check out Whipped Cream & Other Delights and Culture Counter. These options will truly provide something for everyone with dishes like meatless loaf with red wine shallot gravy, seitan furkey roast and other traditional dishes with a delicious twist.