Dishes
Avoid a Thanksgiving Meltdown with 5 Local Restaurants' Greatest Hits Recipes
Whip up buffalo chicken dip with a kick, taters that would make Paula Dean proud and a drink that makes Turkey Day meal prep a little more bearable.
By Dayle Duggins
Nov 10 2017 at 9:59 a.m.
We refuse to let you dish out a tired, bland Thanksgiving meal. Mix it up with seven local crowd-pleasers inspired by the area's best chefs, entertainers and friends of 417 Magazine. The kids table will be stunned into silence. The adults will toast to you. Awkward conversations will be avoided. Even the veg-heads will kiss your feet. 


Partner content with: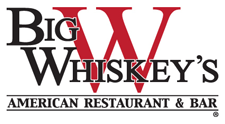 Copycat Buffalo Chicken Dip

An all-time fan favorite, Big Whiskey's Buffalo Chicken Dip has earned its spot as a Thanksgiving tradition across Missouri. Loaded with shredded chicken, cream cheese and plenty of buffalo sauce, this dip has a kick. Mix things up and stuff this spicy goodness inside wontons, mini tacos, buffalo chicken Rangoon or whatever your heart desires.
 
Ingredients
16 ounces chicken breast or leftover turkey 
16 ounces cream cheese
8 ounces pepper jack cheese
1 cup buffalo sauce
Blue cheese (optional for topping)
Bacon (optional for topping)
Tortilla chips and celery for dipping

To prepare
Bake chicken breast or turkey, shred and set aside. In a 2-quart dish, evenly spread cream cheese. Dice pepper jack cheese and evenly distribute on top of cream cheese. Spread shredded meat on top of the cheese. Evenly pour buffalo sauce on top. Cover the dish with foil and bake at 350ºF for 10 minutes. Remove from oven and stir. Replace foil and bake an additional 10 minutes. Repeat until all cheeses are evenly melted. Serve with warm tortilla chips and celery sticks or use as a filling in wonton wrappers, tacos or Rangoon.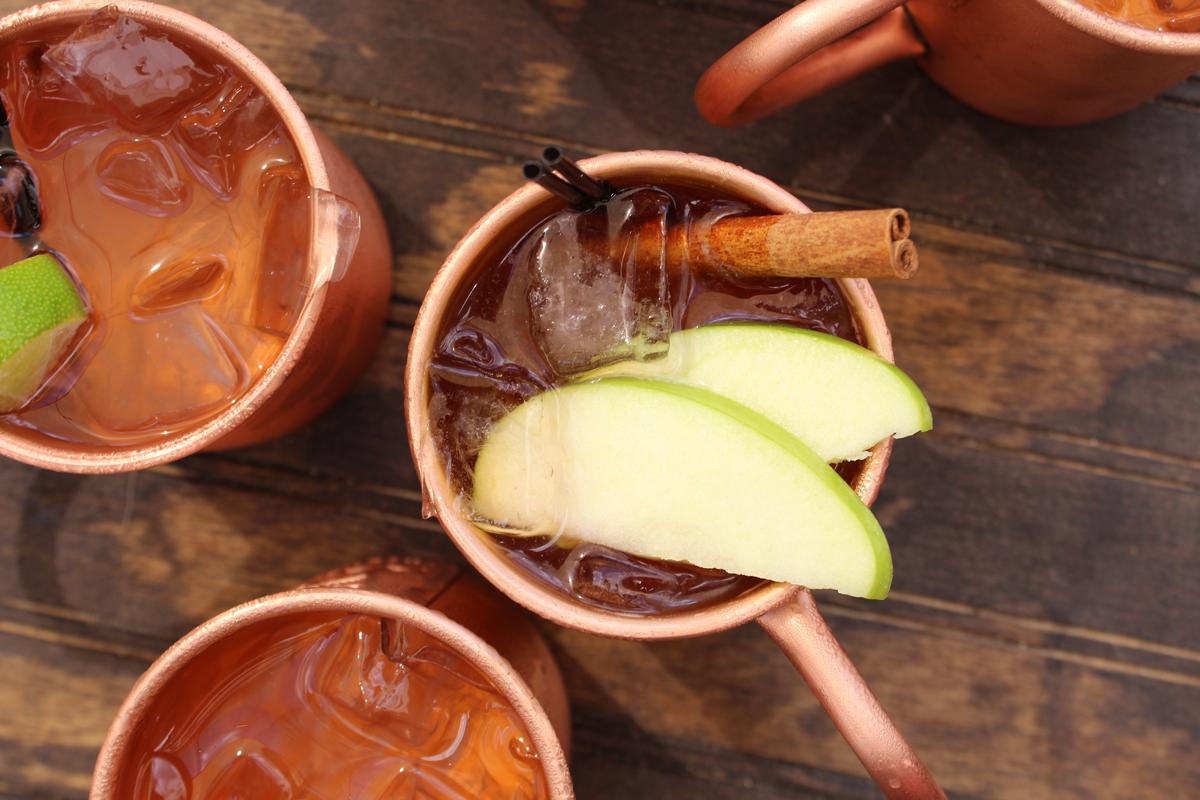 Apple Cider Irish Mule
This autumnal take on the Moscow mule is ideal for pairing with appetizers—or for having nearby while you prep your Thanksgiving feast. The revamped flavor combo is as fall as it gets. 

Ingredients
1¼ ounces Jameson
2 ounces apple cider
Ginger beer
Cinnamon stick for garnish
​2 apple slices for garnish

To prepare
Fill copper mug with ice. Add Jameson and apple juice. Fill with ginger beer and gently stir with cinnamon stick. Garnish with apple slices. Drink up!
What's not to love about a big pan of simple carbs gussied up with vegetables and herbs and soaked in poultry broth? This foolproof stuffing calls on local ingredients like crusty bread from Artisan's Oven and German sausage from Circle B Ranch. Get the bready recipe here.
Perfectly creamy mashed potatoes are truly a work of art—one which Executive Chef Robert Stricklin with The Keeter Center at College of the Ozarks has down to a science. With a heaping helping of chopped leeks, garlic and butter mixed in, each spoonful of these Swiss-style leek mashed potatoes is a true delight. The key: starch-packed Russet potatoes, which make for easy mashing. Find out what to do with all your leftover taters and get the recipe here.
Times have changed, but that doesn't mean you can't whip out those vintage casserole recipes. We're talking about the kinds that were sure to fill your belly with just one helping and more often than not included a can of creamy Campbell's soup. Or, check out our recipes for retro chicken pot pie and tater tot casserole.
This old-fashioned salad is truly the best way to serve your guests their greens. Don't worry; it's not too healthy—the creamy, delicious dressing calls for sour cream, a ranch packet and mayo. Get the recipe here.
Let the bird shine this Thanksgiving with instructions for surefire success from Big Cedar Lodge's executive chef Mike Halbert. With this tasty recipe and his step-by-step directions, you no longer have to stress about getting a drool-worthy, perfectly golden turkey. Get the recipe here.
This pie really is a breeze. Once the crust is rolled out and fitted into the pie pan, the filling takes a mere five minutes to whip up and pour in. Plus, pecan pie does really well in the freezer. Just bring it out a day or two early so it can thaw. Get the recipe here.
Bourbon Hot Chocolate
A Thanksgiving nightcap is non-negotiable. Leave out the bourbon, and you've got yourself a kid-friendly concoction. Try it with Big Whiskey's house bourbon brewed by Missouri Spirits.

Ingredients
1 ounce bourbon
1 ounce Kahlua
½ packet of hot chocolate mix
Hot water
Whipped cream
Chocolate and caramel sauces for garnish

To prepare
Add bourbon, Kahlua and hot chocolate mix to a mug then fill with hot water. Stir until hot chocolate is thoroughly dissolved. Top with whipped cream then drizzle chocolate and caramel sauces over the top.