Reviews
The Order Cooks Up a New Fall/Winter Menu
We snagged a seat at The Order's tasting event and sampled some of dishes that make their debut on November 6.
Written and photographed by Katie Pollock Estes
Oct 27 2017 at 12:04 p.m.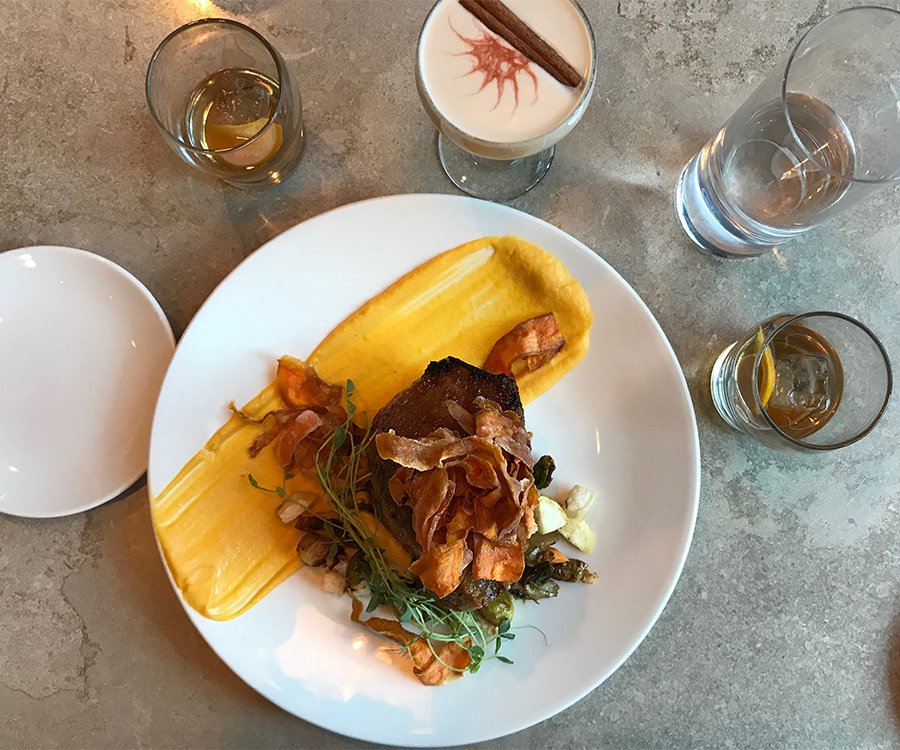 Get excited! The Order (305 E. Walnut St., Springfield, 417-851-5299) is cooking up a new menu, and you can get a taste starting November 6. The restaurant has been creating delicious, fresh-each- season dishes and cocktails since it opened at Hotel Vandivort, and this season's newest fare is no different. There is still the emphasis on high-quality, local ingredients—but the flavors are brand new. Hotel Vandivort treated us to an afternoon of sips and bites that showcase what diners can see starting November 6. Here's a bit of what's in store.
Everybody's Favorite Take on Poutine
The Order is bringing back its popular Taters and Gravy appetizer, a riff on poutine that is made with smoked paprika-seasoned fries, veal bone marrow gravy and aged Cheddar from Edgewood Creamery.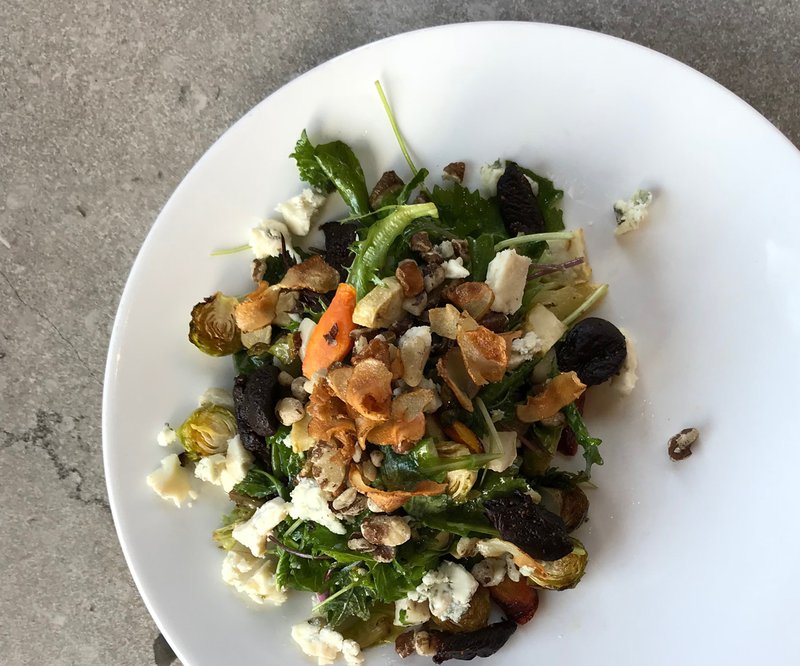 Expertly Executed Salads
We tasted The Harvest and The Zesty Greens, both highlighting locally sourced ingredients and fall flavor. The Harvest (my favorite, pictured above) came with tender local greens, roasted root vegetables, sweet poached figs, black walnuts, sunchoke chips and a hazelnut dressing. It was fall on a salad plate. The Zesty Greens was lighter and brighter, with thinly sliced radishes and beets, a tarragon-buttermilk dressing, spiced pecans and pretty flower garnishes.

Go Big or Go Home Meat Entrees
Duck breast, steak and pork chops were on the tasting menu, and each one had a different personality. The perfectly prepared duck breast was served over herb Parmesan risotto with roasted carrots and a cranberry sauce. In The Big Cow, a huge cut of USDA Prime Grade Strip Loin was topped with a rich and stew-like sauce peppered with carrots and tomatoes. The Hasselback potato on the side was topped with crispy bacon and doused in a cheesy sauce. But the pièce de résistance was The Pig, a massive 18-ounce Circle B Ranch pork chop, glazed in brown sugar and horseradish and served with roasted root veggies, butternut squash puree and ribbons of crispy fried carrots.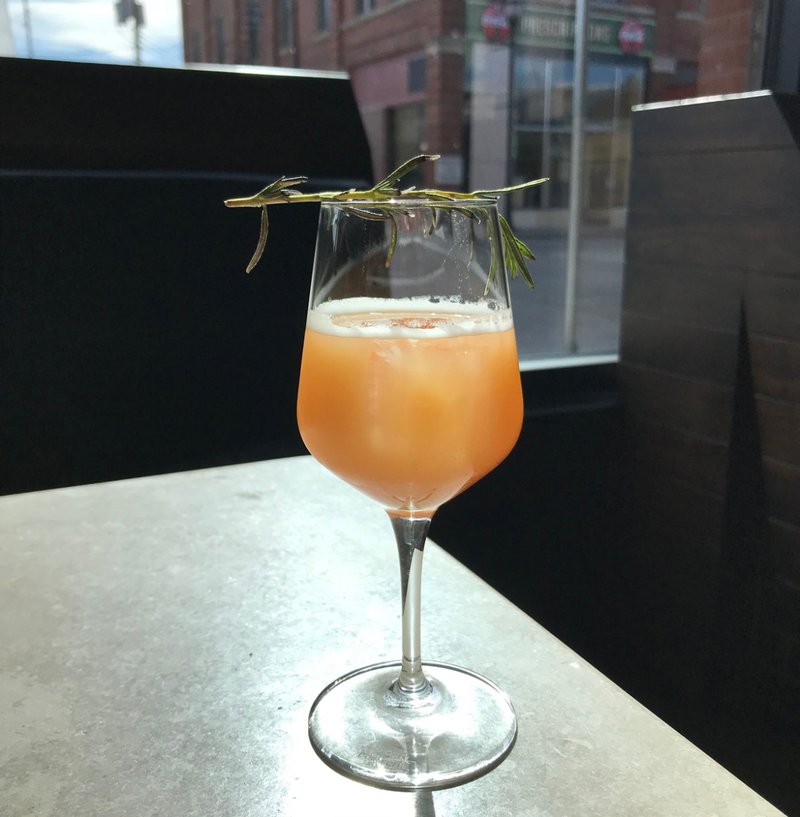 Creative Cocktails
The Order is known for its cocktail menu that pairs clever, punny names with unexpected ingredients, and we got to try five of them. Each had its own quirk: To-marrow Tomorrow was made with bone marrow that added a satisfying, unctuous touch. Grammy's Yammie's featured a touch of sweet potato flavor and was garnished with a roasted marshmallow made by European Café. The Lumberjack's Punch (pictured above) and Smoked Old Fashioned smelled and tasted smoky, while the Ozarks Gully Wash was a vibrant blend of creamy coconut milk, cinnamon, gin and lime.