Reviews
We Review Brunch at The Order
One of our favorite downtown Springfield brunches is back. The Order at Hotel Vandivort has brought back that glorious morning meal.
By Katie Pollock Estes
Nov 2021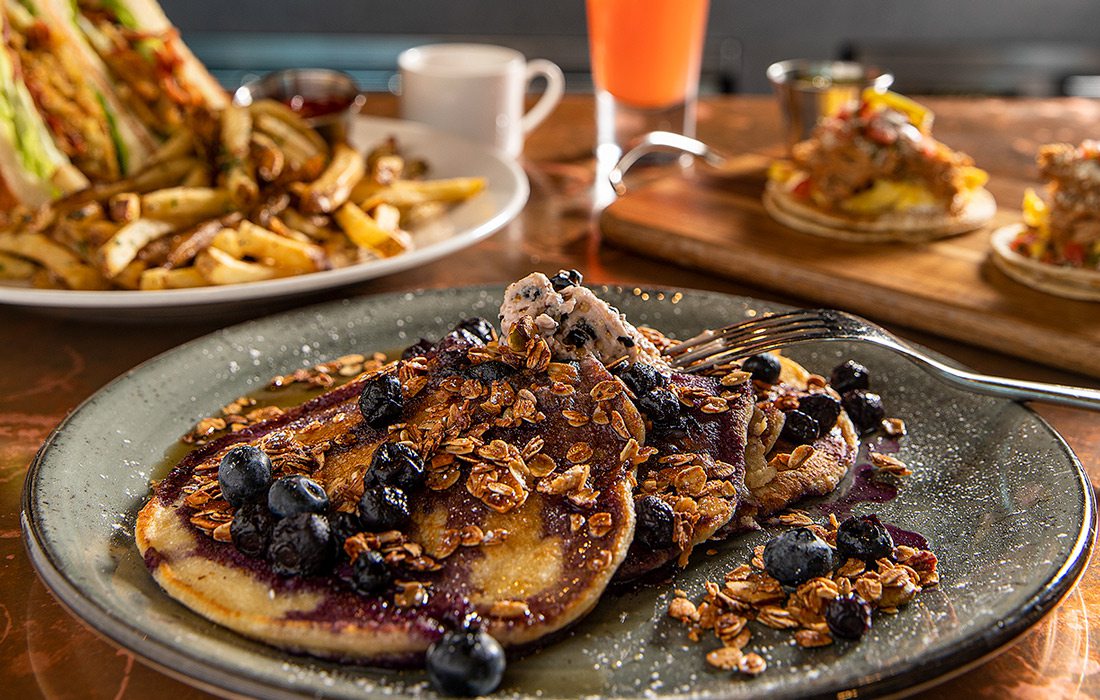 Brunch is a whole vibe—sleeping in, meeting up with friends, ditching your diet in favor of mimosas and sweet dishes that might as well be dessert. And we missed those sweet late-morning feelings during the height of the pandemic when brunch options waned for a while.
The Order, that tasty little restaurant inside Hotel Vandivort in downtown Springfield, is one of the spots that put a pause on brunch. When they brought it back, we were pretty darn excited.
There's a formula for doing brunch well, as a customer. You first need to plan a visit with someone who is willing to trade bites so you can taste everything. Then, you need to make sure that person has opposite tastes from you. If you're a sweet-brunch orderer, it's ideal if they are into something savory. For variety, of course. And third, you need to be willing to imbibe a little earlier in the day than usual, so you can sample the brunch cocktails. My husband, Eli, and I are always down to share forkfuls of food or sips of cocktails, so he's the best morning meal companion.
The menu at The Order offers plenty of options for both sweet and savory meals, and their cocktail game is strong too. Take for example the braised pork street tacos. These handheld treats feature tender pork, scrambled eggs, fresh pico de gallo and jalapenos for some
heat. They offer flavors that are meaty, fresh, spicy and hearty.
The fried green tomato BLT is a great example of a brunch eat that puts a fun spin on a classic. It has the BLT necessities: local bacon from Circle B Ranch, lettuce, toasted bread. But instead of fat slices of red tomato, you get flash-fried slices of tart green tomatoes. Garlic aioli adds a little decadence to tie all those fresh and fried bits together.
On to something on the sweet side. If you're like us and are drawn to blueber- ries in the morning, the restaurant's classic blueberry pancakes could be a great fit. The butter on top is infused with blueberry, and the toppings include a homemade granola for some crunch and some sweet preserved blueberries for a little taste of summer on a cool morning.
While The Order offers bottomless mimosas, the classic brunch cocktail option, there's also a draft paloma that provides a less sweet take on your morning juice. Fresh grapefruit juice is paired with grapefruit liqueur, blanco tequila and tart lime.
Paired with a cup of Coffee Ethic coffee for a morning jolt, the return of brunch at The Order is the sweet-and-savory treat we'd been waiting for.