Drinks
Try it Before It's Gone: Saint Martin from The Order
One of the summer's tastiest cocktails won't be around for much longer. Indulge in the Saint Martin from The Order while you still can, and imbibe in a berry-citrus-ginger delight.
By Katie Pollock Estes
Jul 2018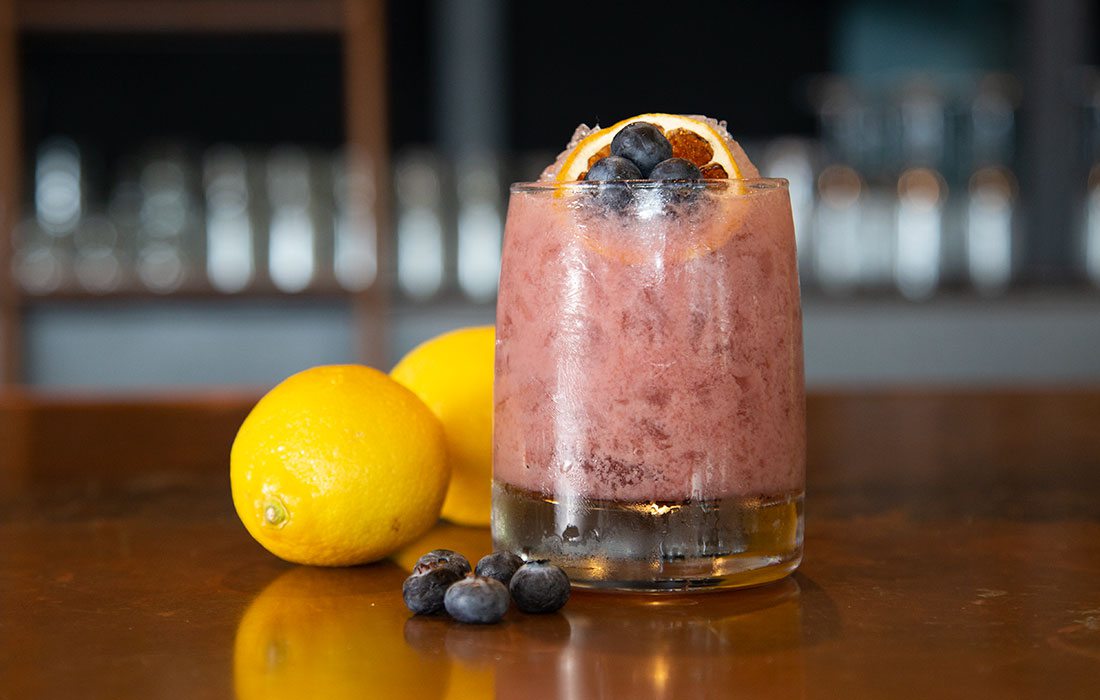 I've been on a blueberry and lemon kick ever since my husband baked up a lemon-blueberry birthday cake for me a few months ago. Not long after, I got a chance to taste the Starry Night pancake from Van Gogh's Eeterie, which features (you guessed it) blueberry and lemon—but also a kick of warm and spicy ginger. Even better! So of course, I jumped at the chance to try the Saint Martin cocktail from The Order because it features that same trifecta of sweet-tart-spicy flavor. The drink starts with Bols Barrel-Aged Genever and is complemented by fresh lemon juice, Giffard Ginger of the Indies liqueur and blueberry-lemon orgeat. What's orgeat, you ask? (Don't worry; I had to ask too.) It's a sweet, flavored substitute for simple syrup, often made from almonds. Although all of the fruity components might make it seem as though this is a super-sweet drink, it's not. It is a little sweet, but mostly it is a curious combination that's actually more warm than fruity thanks to some sneaky little notes of vanilla and a hint of nuttiness. I ordered a second, even though there were other drinks on the menu I was curious about as well. I just couldn't leave without another sip. Another fun component: The cocktail is served over lots of crushed ice, giving it a bit of a slushy texture and a summertime feel. In fact, the Saint Martin won't be sticking around much longer. After the summer, it'll be leaving the menu at The Order. Head in now and try it before it's gone for good.