Reviews
Van Gogh's Eeterie Brings Dutch-Inspired Flavors to Springfield
Dine at Springfield's only Dutch-inspired restaurant to get your fix of sweet and savory pancakes, herring and tons of cheesy comfort food.
By Katie Pollock Estes
Apr 2018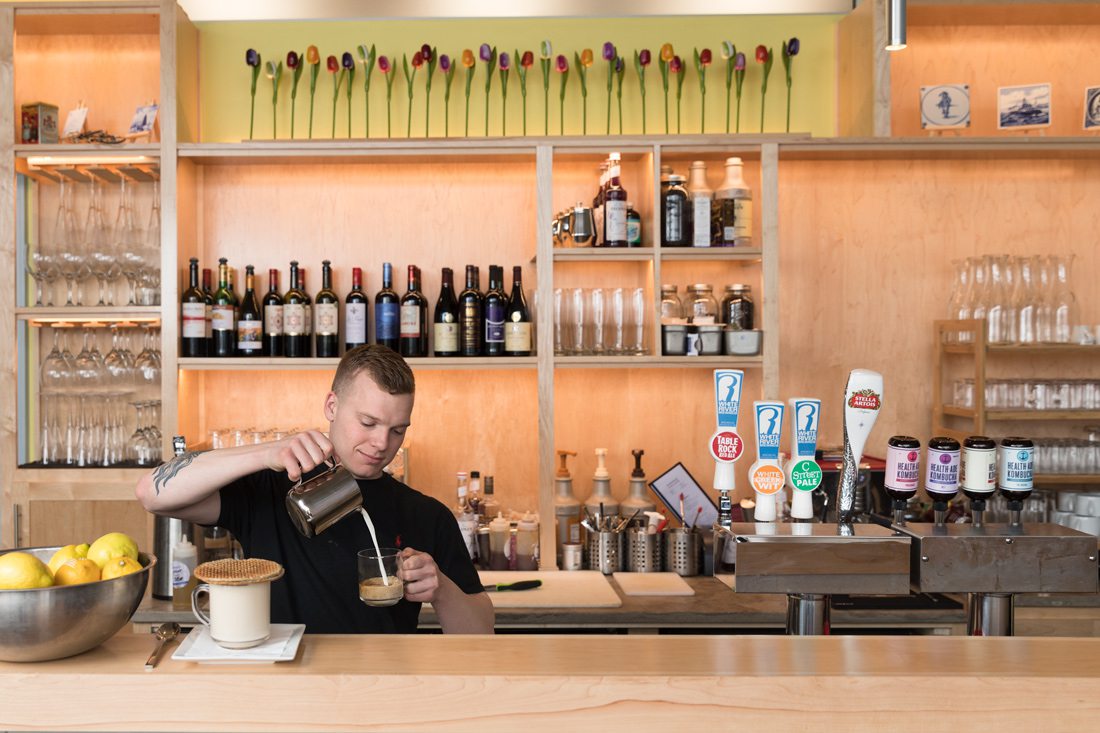 Usually I give restaurants a minute to get their sea legs before I dine there (and I typically avoid soft openings), but I was so excited about the much-anticipated Indo-Dutch restaurant on Commercial Street that I gathered up my family for a Saturday night dinner just a couple of days after Van Gogh's Eeterie (334 E. Commercial St., Springfield, 417-344-0085) opened.
The place was absolutely packed, and every table looked full. Clearly we were not the only people who were champing at the bit to try this place! Luckily, the bright and airy space didn't feel cramped, and we enjoyed the energy of the other diners around us. 

My husband, Eli, and my kids, Oliver and Eloise, were my dinner buddies that night, and we started our meal with the cheese dip made with Edam cheese and brandy. The brandy flavor was so subtle we could hardly detect it, but it lent a bit of depth to that bowl of hot, melted cheese.

I ordered the Braised Beef Hutspot, a dish that starts with a base of mashed potatoes made with carrots and sautéed onions that is then topped with tender, slow-cooked beef. It was the definition of comfort food, and I enjoyed every bite. But I found myself wishing I'd ordered something a bit more adventurous.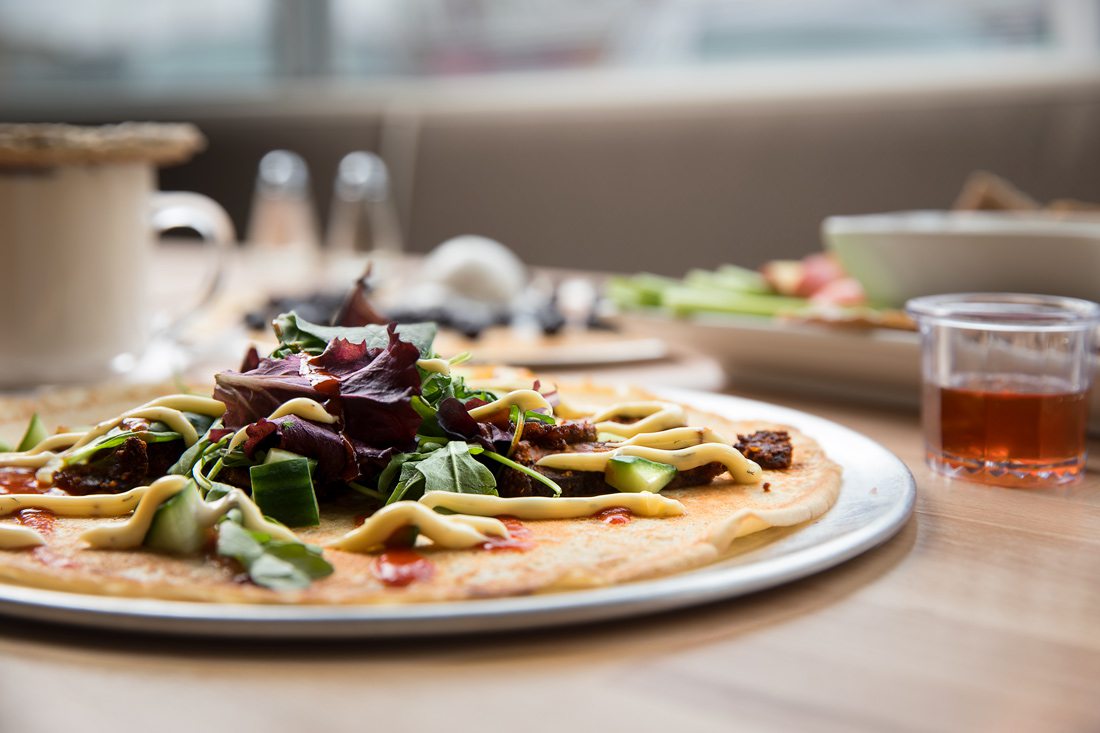 Something like the savory pancake Eli ordered. He went with the Rotterdam, which comes topped with shwarma beef, arugula and cucumber, along with a creamy garlic dill sauce and curry ketchup. At first, we thought it would taste dry. It seemed like a high pancake-to-toppings ratio. But Eli dug in by cutting off wedges of pancake and then rolling them up like a burrito before taking a bite. The ingredients got a little smushed together, but it worked. Every bite was delicious, with a bit of freshness from the peppery arugula along with the more boldly flavored sauces.

The kids menu consists of various combinations of cheese and bread, and Oliver ordered the Apple Moes & Cheese sandwich with fruit and fries. Apple moes is like applesauce or apple butter, and on fresh bread with a thick slice of sharp cheese, it made a surprisingly yummy sandwich.

Please don't judge us, but we ordered three desserts along with two hot drinks to finish off our already filling meal. But a menu with a new type of pancake is worth exploring, and I was just doing my duty as a dedicated reviewer. We asked our server to bring us a Pirates of the Caribbean pancake, a Starry Night pancake with ice cream and a stroopwafel, along with a cup of black coffee for me and a cup of fresh mint tea for Eli.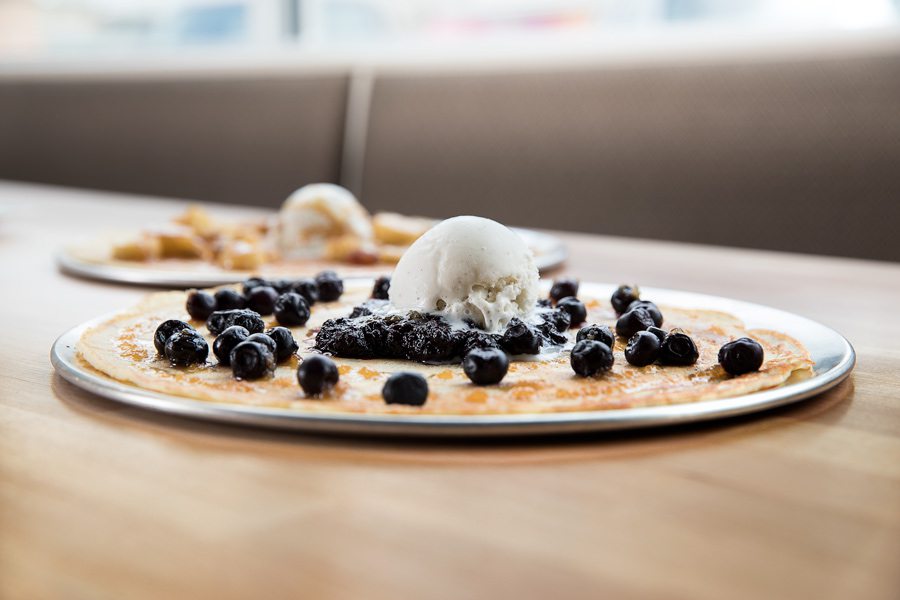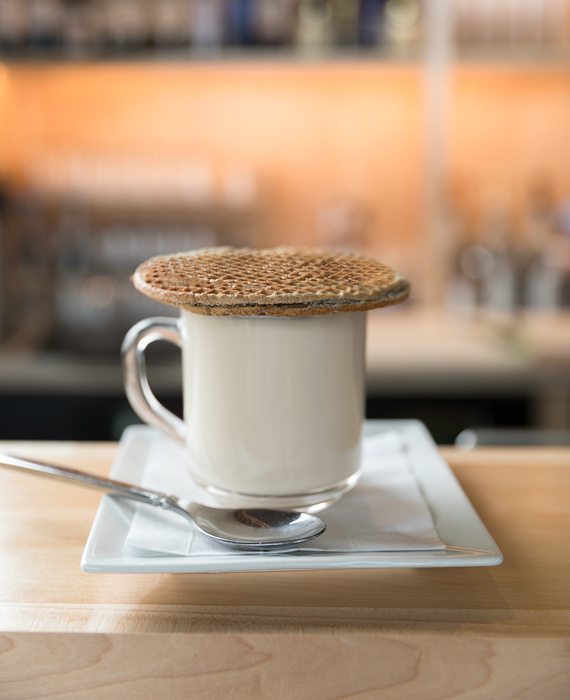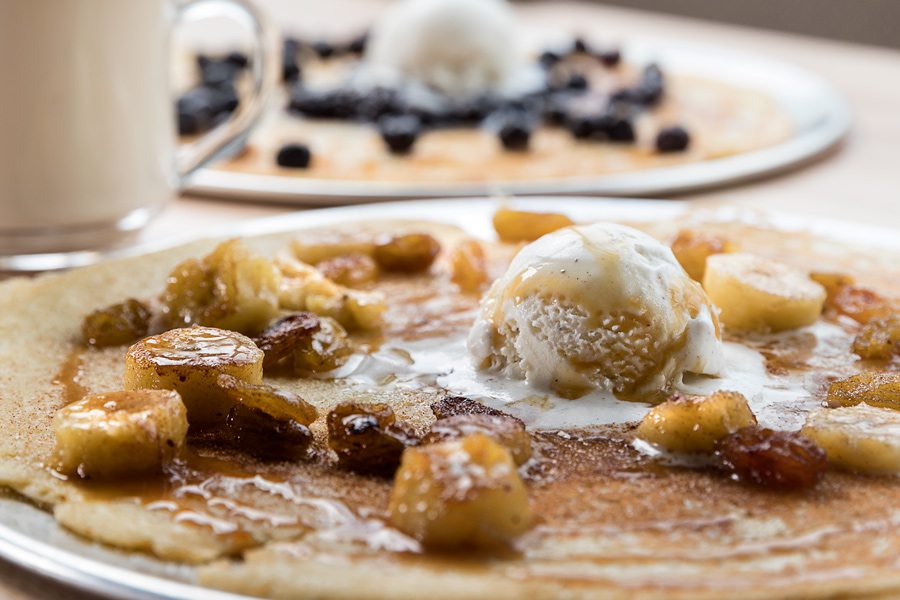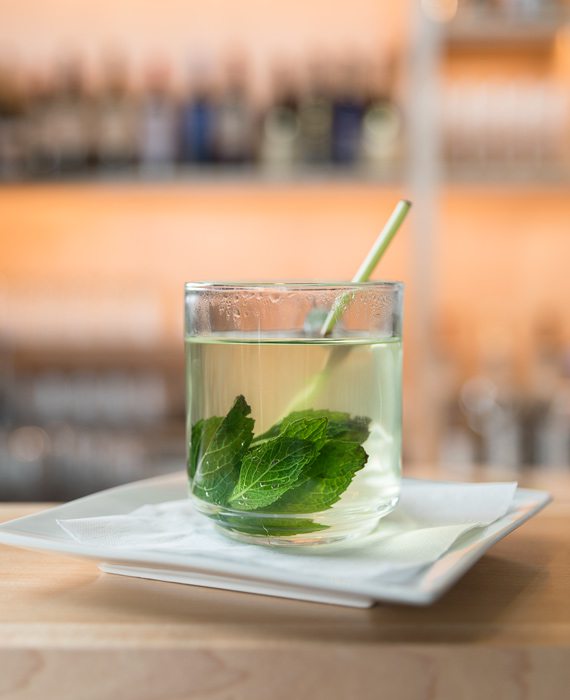 The stroopwafel came served atop my cup of coffee, so the warmth from my drink would heat the treat and make the caramel center a little bit gooey. Wrapping my fingers around that hot mug and smelling the sweet cookie on top was a moment of zen. 

Eli's tea was worth writing home about, which I've never known to be the case with a simple cup of hot tea. But this mint tea is ever-so-slightly sweet and is made by brewing a big sprig of fresh mint leaves in a clear mug for a strikingly fresh appearance and taste.

The Pirates of the Caribbean was Oliver's choice (he's obsessed with Captain Jack Sparrow right now), but it was definitely the pancake with the more grown-up flavor of the two we ordered. Plump brandy-fired raisins and banana slices joined cinnamon and caramel for a gooey and warmly sweet treat.

My favorite dish of the night, however, was the Starry Night pancake. It is topped with blueberries and berry compote with a lemon-ginger drizzle. That ginger absolutely makes the dish. The combination of berries, zesty lemon and the subtle, peppery sweetness of ginger is a winner that was surprisingly sophisticated. Definitely make sure you order it with ice cream on top. It's the ultimate meal-ender that will make you anxious to come back and try more.