Dishes
Hot Chicken, Memphis Barbecue and Tacos: Three New Restaurants Coming to Southwest Missouri
We talked to Michael Felts, the soon-to-be food hero behind Hot Cluckers, Bourbon & Beale, and Taco Habitat.
By Lillian Stone
Jul 2018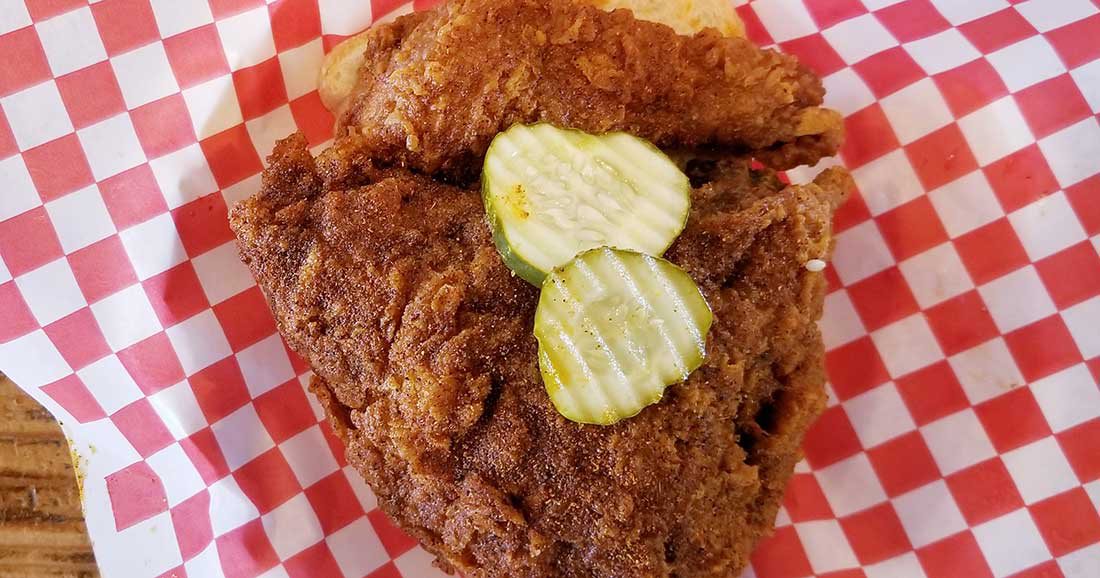 Combine Southern-style hot chicken, generously breaded catfish and classic chocolate chess pie. What do you get? A recipe for deliciousness, to be sure—and the menu at Hot Cluckers, Springfield's new Tennessee-style eatery opening in mid-August.

Michael Felts, an experienced and ambitious restaurateur, is behind the concept. He's also opening two other restaurants in southwest Missouri in 2018: Taco Habitat, an eco-friendly taco joint with locations in Branson and Springfield, and Southern-inspired Bourbon & Beale. Felts has considerable experience as a culinary entrepreneur, although he prefers to keep the details of his past endeavors under wraps. "I'd rather focus on what's to come," Felts says. That's fine with us, as what's to come sounds nothing short of delicious.


Hot Cluckers 
According to Felts, Hot Cluckers will arrive first on the 417-land dining scene with a tentative opening date in mid-August. Hot Cluckers is a love letter to Felts' Southern roots—he's originally from Memphis—as well as the delicious Southern cuisine he enjoys during his frequent travels. "I travel a lot and eat a lot of good food," Felts says. "A lot of my friends will travel with me, and we'll say, 'Man, I wish we had something like this back in Springfield.'" Now, Hot Cluckers will offer Springfield's only taste of Nashville-style hot chicken, served in classic fashion with white bread and pickles. Hot Cluckers will offer chicken by the pound along with Southern-style catfish and hearty sides like fried okra and potato salad. Guests with a low tolerance for spice will appreciate the customizable heat levels on each dish, starting with The Nancy—no spice—and working up to Hot Mother Clucker, the highest heat level available.




Taco Habitat
Felts is also in the process of completing Branson's Taco Habitat, an eco-friendly taco joint being constructed inside a recycled shipping container. Felts indicates that a Springfield location isn't far behind, although he can't release its future location just yet. Taco Habitat will combine traditional favorites like street tacos, tortas, burritos and arepas. Like all of Felts' upcoming concepts, Taco Habitat will source its ingredients as locally as possible. He's also excited to offer vegetarian and vegan options at all three concepts—a challenge for a taco joint and two Southern concepts, but one Felts feels confident he can manage.


Bourbon & Beale
Hailing from Memphis, Felts' origins have made a major impact on his palate. The menu for Bourbon & Beale, which will occupy the former home of Newk's Eatery in Springfield, is still being designed. However, Felts is excited about the concept's unique smoker, which is being designed to mimic the smokers used in legendary Memphis barbecue joints like Rendezvous.


---

According to Felts, each of his new concepts were born out of a desire for more options on the southwest Missouri dining scene. He promises that his new concepts will offer "something different"—namely, high-quality, locally-sourced food and new flavors. An ambitious goal, to be sure—especially since Felts is already hinting at a fourth concept on the way. Either way, we can't wait to try the flavors Felts brings to 417-land.