Gardening
What to Plant in the Fall
Did you know veggie gardening can be a year-round hobby? Read on for tips on how to grow plants for a cool-weather harvest this year.
By Sinjin Sanders
Sep 2020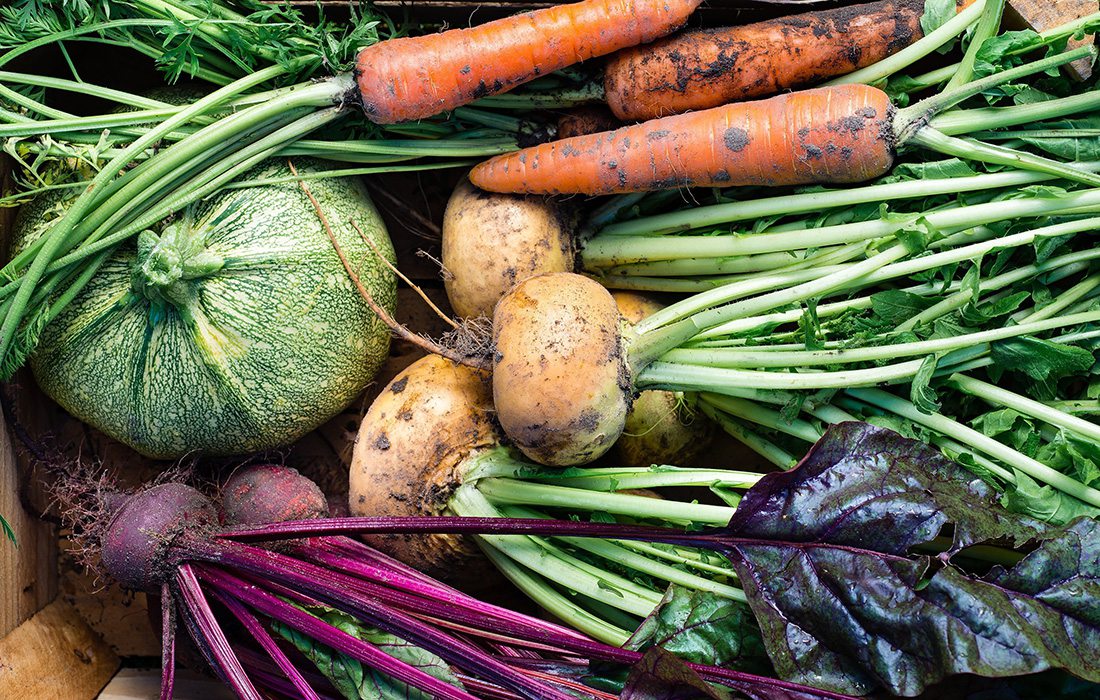 What to Plant
While most gardeners plant vegetables in late spring, there are some great veggies to plant in early fall. Plants that grow fast and can handle the colder temperatures tend to be planted in early September. That includes broccoli, beets, carrots and a variety of greens including arugula, kale, spinach, collard greens and tatsoi.
When to Plant
The greens can survive well into the winter, and the flavor is actually enhanced by the frosty weather. Kale and collard greens should be started six to eight weeks before the first frost, and spinach should be started four to six weeks before the first frost. Kale and spinach can survive temperatures down to 10 degrees, and collard greens can survive down to 5 degrees. 
With a little extra protection, broccoli, beets, arugula and carrots can also survive these conditions, and that extra protection doesn't have to be complicated. Anything from a blanket to a small greenhouse will work. 
After the Harvest
Of course, when they are ready to be harvested you need to know how to prepare or preserve them so the vegetables and your hard work do not go to waste. One way you can make sure you do not waste those beautiful greens is to freeze them. Close them in a vacuum-sealed bag and put them in the freezer until you're ready to use. Or, use up fresh greens by making a hearty, Tuscan kale soup or kale pesto that you can eat or freeze for later. 

Don't let winter kill your gardening hobby like it killed your tomato plants; plant some beautiful greens instead.