Gardening
What to Plant Right Now
Take advantage of southwest Missouri's long planting season, and choose colorful plants that will spruce up your flowerbeds all summer long.
by Lucy Caile
Jun 2021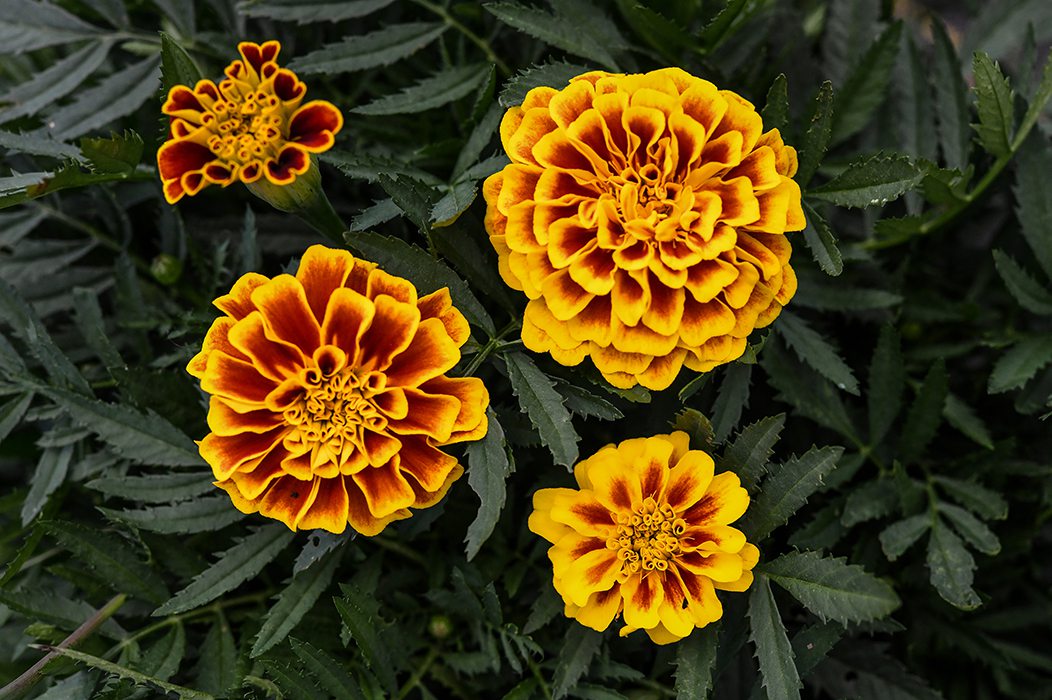 We reached out to local flower shops and gardening centers to find out what the best flowers are to plant now, so that gardens stay bright and beautiful as summer rolls along. 
Start on the Porch
According to Schaffitzel's Flowers & Greenhouses (1771 E. Atlantic St., Springfield), it's a great time to plant both annuals that last through the spring and summer season, as well as perennials that offer the big payoff of returning every year. Start small by dressing up your deck and porch spaces with a hanging fern. Its foliage does well in Missouri's climate. Other recommendations: prolific and multicolored Million Bells, bright purple scaevola and fiery-hued lantana—all of which work great as hanging baskets that give pops of color in sunny spots. 
Build up those Flower Beds
Flowers like sunpatiens, petunias and verbena thrive in bedding areas, if baskets aren't your thing. But for shadier spots, opt or a bed of hostas.

Diving deep into the flower beds, according to the Baker Heirloom Seed Company, zinnias are great in the garden. They are easy to grow and make perfect blooms to attract pollinators—plus, they hold up well in cut arrangements. They come in a variety of colors ranging from pinks and purples, to brighter hues like yellow and lime green.
The everpopular marigold should be in every garden too. One advantage is their wide range of sizes. They can be small and petite or large and showy, so they can be used in borders, beds and more. They work well as a pest repellent when planted in the vegetable garden too. Cockscomb is a very popular variety reminiscent of the decades past when every flower garden included them. They can be so regal looking.  
Go Big or Go Home
Sunflowers are spectacular show pieces if you have the room to grow these tall flowers, and they do well in the Ozarks climate. At Baker Creek, varieties aren't all massive, though. The Teddy Bear sunflower is a smaller option. If you like them enormous, try the Mammoth Grey. They are striking as a single flower or planted in multiples.  
Find Flowers in the Veggie Garden
If a vegetable garden is more your speed, you can still enjoy some fragrant and attractive blooms on those veggie plants. Okra plants make beautiful lotus-type flowers, while runner beans produce lovely itty bitty flowers. The meaty blooms that grow on zucchini plants look nice but are edible to (try them battered and fried.)