Arts & Culture
Inside the Musical Stylings of MONTAGE's Carol Reinert
Singer Carol Reinert (center) fronts the eclectic musical stylings of MONTAGE with a pair of year-end shows.
By Brett Johnston
Dec 12 2016 at 3:20 p.m.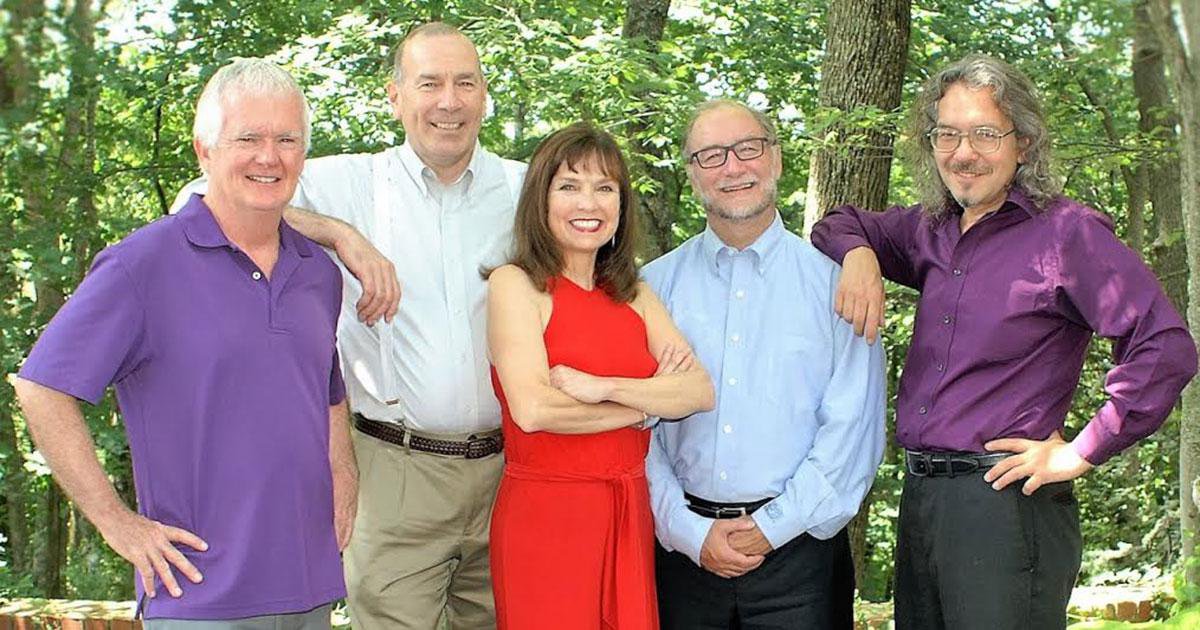 MONTAGE singer Carol Reinert approaches singing as if it were acting. With a dash of improv built into every song, the Springfield songbird looks to connect with audiences and band members in each moment.
"It's not so much the notes, but the message of the song," Reinert says. "We don't have set arrangements; we see where it's going to take us in the moment."
Reinert has been with MONTAGE for 14 years. The group is a collective which can expand to six pieces, stemming from its core duo of Reinert and keyboardist Harry Beckett. They have a songbook of more than 700 numbers, but Reinert says they never play the same song the exact same way twice.
"Nobody has charts," Reinert says. "We just call these songs."
The band's sound becomes fuller and more improvisational as gigs call for more pieces. It grows to include Richard Kittleman on bass, Jeff Gouge on drums, Mark Brueggemann on trumpet and guitarist Dan McMasters.
"The guys are so talented, they follow and listen," Reinert pauses and laughs. "All I have is my words."
Even with such material breadth, she says the band loves taking new requests on the spot. She says she'll secure the words on a tablet but "[Beckett] is so brilliant that he can pull these songs from out of I don't know where."
Reinert has spent her entire life around music or musical theatre. "I was an only child and entertained myself with a record player," she says. "Throughout my life it's evolved. I started out singing with bands—mainly in basements and garages."
She became involved in musical theatre in school and received a BFA in theatre from Webster University. For 14 years she sang with Caduceus, Springfield's famed Doctor's Band. Recently she performed in Jerry's Girls at Springfield Contemporary Theatre. She relishes the opportunities to perform, but says most opportunity has occurred organically.
"I've never looked for any of these things," she says. Reinert explains that MONTAGE developed out of a single dinner. "I sat in with Harry at Highland Springs one time. Then they called me to do a job and I've been doing it ever since."
Reinert acknowledges her reputation as a "jazz singer," but takes pride in the wide range of styles the group can cover. "We run the gamut from current hits to the great American songbook, and with my background in theatre we do show tunes," Reinert says they enjoys non-traditional arrangements. "I like to take the traditional song and make it different."
MONTAGE closes the year with back-to-back shows. The first, on December 30, is an early show in the atrium at DoubleTree Hotel. "We've been doing (this event) for several years. It doesn't feel like we're in a bar, so it's very family friendly," Reinert says.
The second show, a gala fundraiser for the History Museum, occurs on New Year's Eve at Hotel Vandivort.