Reviews
Karai Ramen + Handroll Opens on Republic Road
Young Jun isn't cutting any corners when it comes to creating authentic ramen, sushi handrolls and other Asian dishes. Full service dining begins February 8.
By Dayle Duggins
Feb 05 2018 at 2:49 p.m.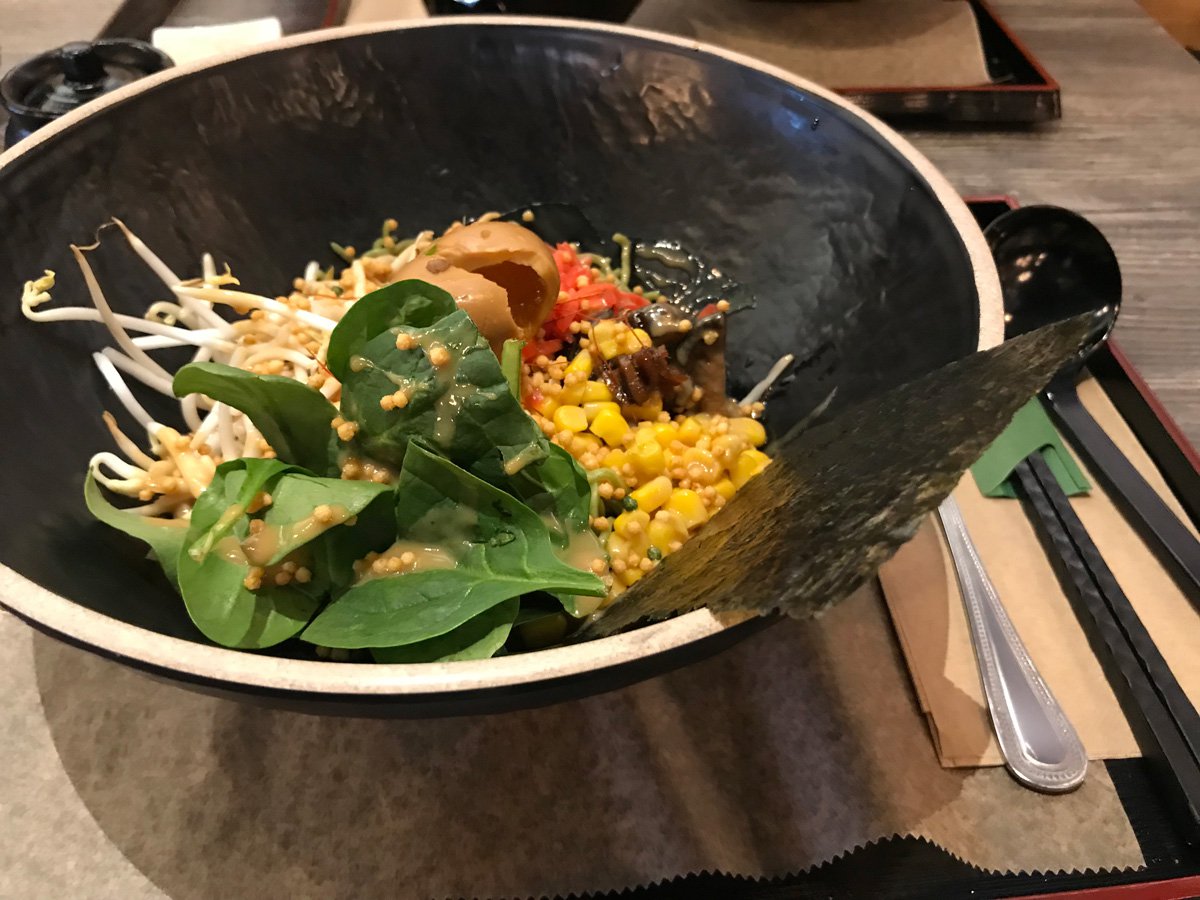 If there's one food that stands out from my oh-so-'90s childhood, it's Maruchan Ramen. Plastic packages of chicken- and beef-flavored noodles lined my family's pantry. My brother was so obsessed with the salty snack that we made him a ramen birthday cake one year. Looking back, that had to have been my parent's attempt to wean him off what had become his main food group. Then, in a total "hold my beer" move, Justin Timberlake unapologetically rocked the ramen noodle hairstyle.
Ramen has come a long way since then—recently reemerging in southwest Missouri restaurants and grocery stores. You'd be hard-pressed to find someone in 417-land that has as much respect for it as Young Jun, the restaurateur responsible for Haruno, Kai and Koriya. 

In February 2018, Jun expanded her impressive portfolio of restaurants to include Karai Ramen + Handroll, located on West Republic Road in Springfield. A rookie to *real* ramen, I knew I had to stop by the soft opening after hearing Jun talk about the restaurant's Tonkotsu broth that's cooked for 24 to 48 hours daily. 

"It's a lot of work," Jun says. "I've been planning this place for a few years and practicing and learning. Temperature is really important. It's really time and labor consuming food."
Located next to VCA Parkcrest Animal Hospital and Pet Lodge, the new restaurant is unassuming on the outside but impressively updated on the inside. An industrial look includes exposed pipes, neutral tones, wood floors and super sturdy furniture. Live moss hanging on the walls adds color and freshness to the space. A massive stone-top bar with kegged wines and freezing cold beer lines the west side of the space, and high-top tables and booths fill the rest of the room. 

It was a cold day, so my boyfriend, Brett Edwards, decided to kick off our lunch excursion with a pot of green tea. Unlike your average green tea, this one had an unexpected hint of seaweed that I surprisingly enjoyed.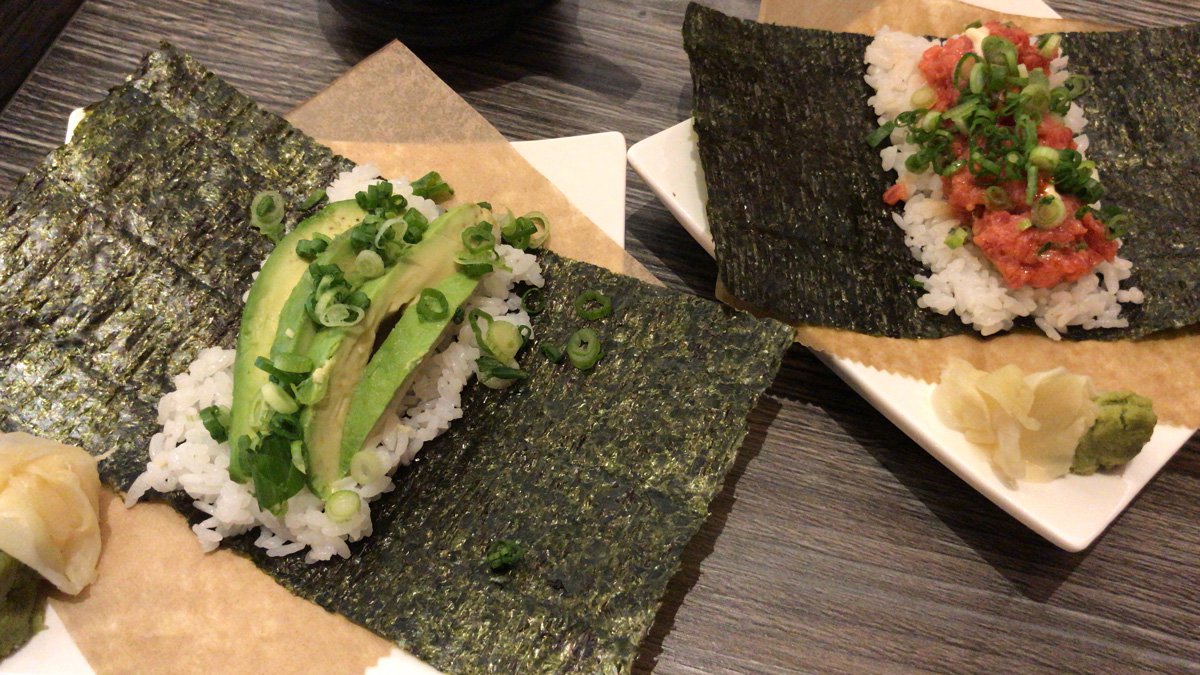 Our server came back with a touchscreen tablet in hand and took our order. Our avocado and spicy tuna hand rolls came out quickly. Instead of perfectly rolled sushi, light, crispy seaweed wraps were topped with sticky rice, quite a bit of filling and scallions. I liked the more interactive take on sushi.

A few minutes after we had devoured the hand rolls, out came two massive bowls of ramen resting on serving trays. Jun recommend I order the Naked Ramen, so of course I did, and I opted to add a soft-boiled egg. The brothless bowl was bursting with color from noodles, spinach, corn, bean sprouts and the most amazing wood ear mushrooms. The sweet sesame sauce that acts as a dressing was at the bottom of the bowl, so I mixed all of the ingredients together and dug in. I loved that the dish was served cool, and little hints of ginger throughout made it refreshing. 

Once I had tasted a little bit of everything in the Naked Ramen, my eyes made their way to Brett's House Pork Broth Tonkotsu Ramen. With the ramen came a Chashu Bowl, in which super-tender chashu pork rests on top of white rice. I later found out that the pork's melt-in-your-mouth tenderness was because it had been boiled for three hours. 

The ramen is on a whole different Richter scale from the Ramen I grew up with. Brett requested it be served spicy, and it certainly was. The heat caught us both a little off guard upon first sip, causing a couple of coughs. Once we adjusted, we sipped the broth before adding in noodles and other goodies floating around to the ladle. The Tonkotsu Ramen was a stark contrast to my cold dish. 

Ringing in at less than $10, the express lunch ramen combo is a quick and somewhat healthy option—especially for cold days. I'm looking forward to returning for dinner to try creative small plates like oven-baked avocado, scallop dynamite and chicken karaage.
Karai is open for lunch only through February 6 from 11 a.m. to 2 p.m., and full service will begin on Thursday, February 8. See the full menu here.