Life
City Council Designates Nine Parks for Limited Alcohol Sales
Springfield Botanical Gardens and Dickerson Park Zoo are among the venues that will now be allowed to have alcohol on their premises.
By Evan Greenberg
Jan 30 2018 at 2:14 p.m.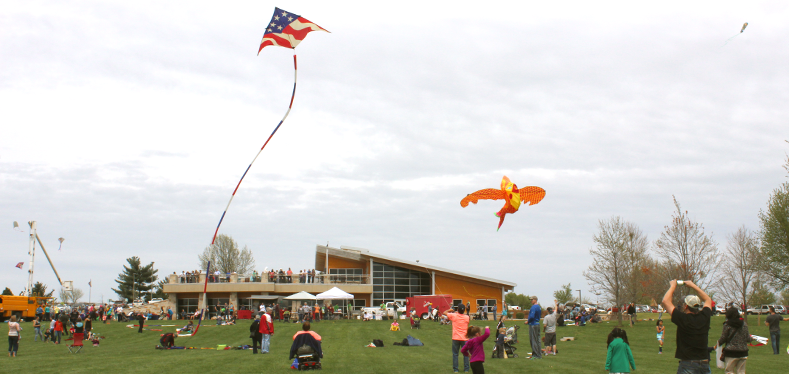 Up until the conclusion of a Springfield City Council meeting that ended late Monday night, the sale and distribution of alcohol at city and county parks in any capacity were prohibited. 
That has now changed.
After 15 months of intensive study and trial, City Council amended the rule. Of the 25 largest parks and recreation departments in Missouri, Springfield and Sedalia were the only two cities in the state that enforced total prohibition at local parks and golf courses. 
"We were way behind," says Councilwoman Jan Fisk, a longtime proponent of the new ordinance. 
Now, nine public properties have been zoned and permitted as alcohol-friendly, with some designating areas within them for the sale of alcohol. Many have exceptions, included on the map below.
Under the new ordinance, potential wedding venues that might have turned away customers can now allow alcohol on the premises, and fundraisers that might have otherwise looked elsewhere can now provide new or, in some cases, renewed business to the park board.
"It puts us at another level of sophistication," Fisk says.
Under the new rule, events and private rentals planning to have or serve alcohol need a permit as well as a security presence and liability insurance as preventative measures. 
The ordinance also creates another revenue stream for the allotted venues and could potentially free up some government funds that were otherwise being used to subsidize the properties.
"Now they will have that added revenue to invest back into their facility," Fisk says. 
Seeing the success of permitting alcohol at other local venues served as a helpful aid and perhaps expedited the process. Hammons Field has never had any major issues because of alcohol; the Ozark Empire Fairgrounds starting serving alcohol in the past few years, and with a police presence and safety measures in place, no problems arose. 
The measure, which passed unanimously, reflects a 180-degree turn in thinking compared to a few years ago when the topic was last brought up. There were concerns about children's exposure to potential lewd behavior due to alcohol as well as safety concerns. That thinking has changed.
"We've matured as a city," Fisk says.
Fisk has long lobbied for the change, recognizing what it could do for the economy as well as noting how it could serve as an added selling point for venues that market their rental space. 
"It's going to be exciting," Fisk says. "We knew that this was another revenue source for these organizations. A lot of these organizations are gearing up."