Profiles
Local Dudes Launch Kickstarter for Punny Adult Party Game
With finals approaching at Duck University, only the coolest ducks can make it through the pre-finals house party. That's the premise behind Spencer Harris and Caleb Stokes' board game destined for Kickstarter in 2018.
By Courtney Caldwell | Art by KC Green
Nov 29 2017 at 9:20 a.m.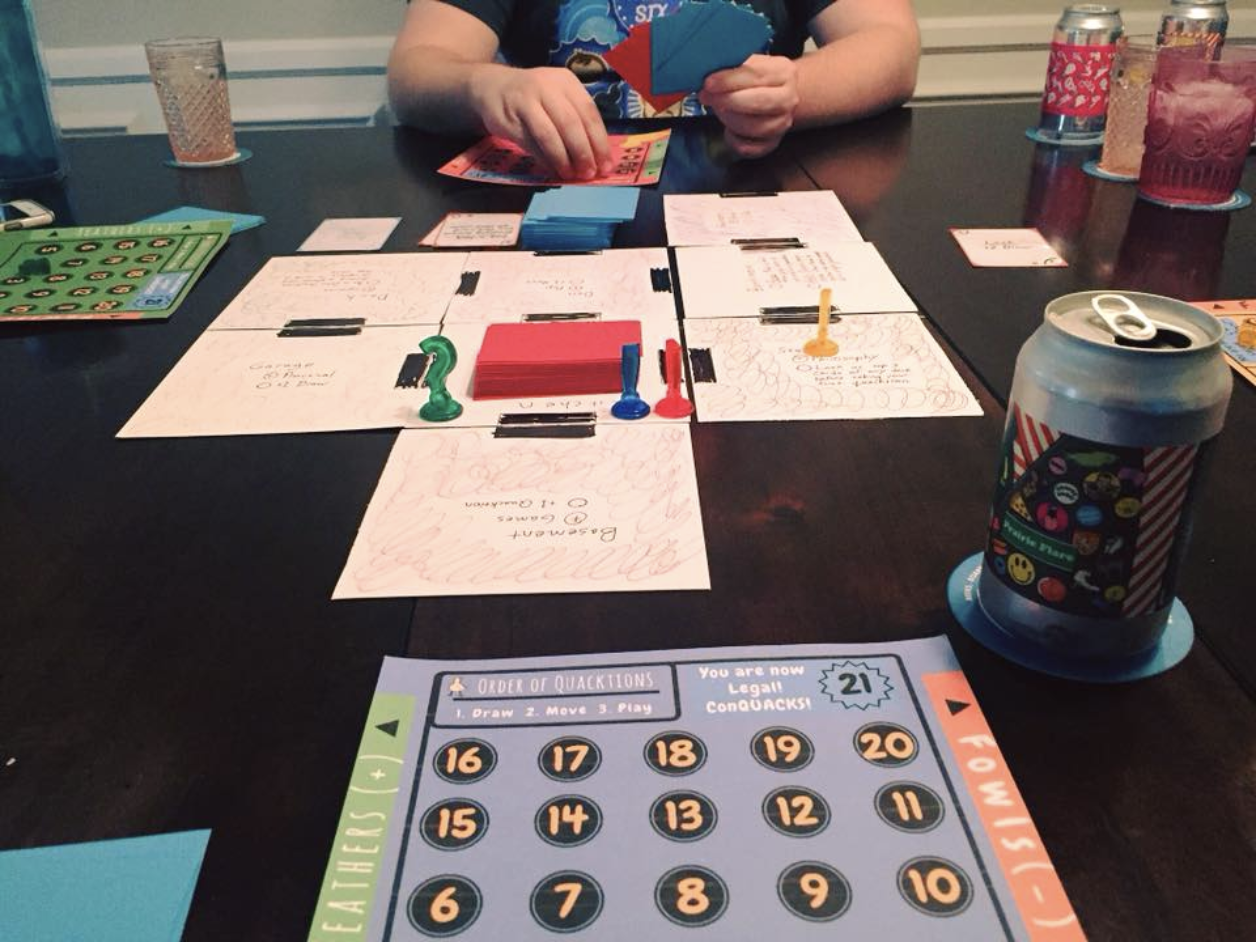 A simple duck pun between 417-landers Spencer Harris and Caleb Stokes hatched an idea for a new board game called Party Fowl. The duo have been friends for almost 13 years, and board games have been a hot topic for as long as they can remember. They even discuss board games on their podcast, The Mixed Six, which also covers pop culture, philosophy and reviewing beers. Creating their own board game was a natural next step.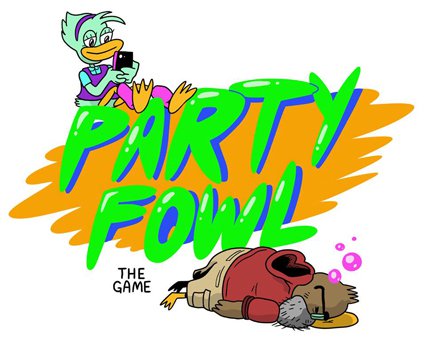 "We've put together a game that speaks to both my and Caleb's strengths, which is a party game, so drinking and puns, which is how we communicate between one another," Harris says. The game is set at Duck University, where finals week is quickly approaching. The goal of the game is to figure out which of you and your friends are the coolest ducks at the house party by the end of the night. To do so, grab a group of three to five people and be the first to reach 21 points by making plenty of puns and playing your cards right as you travel through the house party.
After brainstorming many ideas for the game, Stokes threw out Party Fowl to Harris, who was excited to see where the idea could go for them. A late June night and a couple of six-packs later, they had their first version done.
During the development process, they hired popular webcomic artist KC Green. The Massachusetts-based artist is best known for the viral This Is Fine meme. 
Through the lengthy process, Harris and Stokes have run into a few challenges that ultimately helped them build a game that relates to more players. In fall 2017, they also got feedback from gamers at game design festival Metatopia. Party Fowl is still a work in progress as Harris and Stokes continue to test out the game while hunting for printers and manufacturers. After much anticipation, the board game's Kickstarter went live in May 2018 with a $14,000 goal. 
A punny party game, indeed, Party Fowl's Facebook page pitches the game in a few clever lines: "It's the weekend before finals at Duck U and these ducks need to party. Grab some drinks. Grab some friends. Get ducked up." Get updates about the game on its Facebook page.
The project is live on Kickstarter until June 22, 2018. There are a variety of backer levels that include perks that increase at every level.