Arts & Culture
Margot and the Kidders Serve Up Classy, Sassy Jazz
Formed in 2016, Margot and the Kidders bring Postmodern Jukebox vibes to 417-land.
By Shannon Hoffmann
Feb 19 2018 at 12:49 p.m.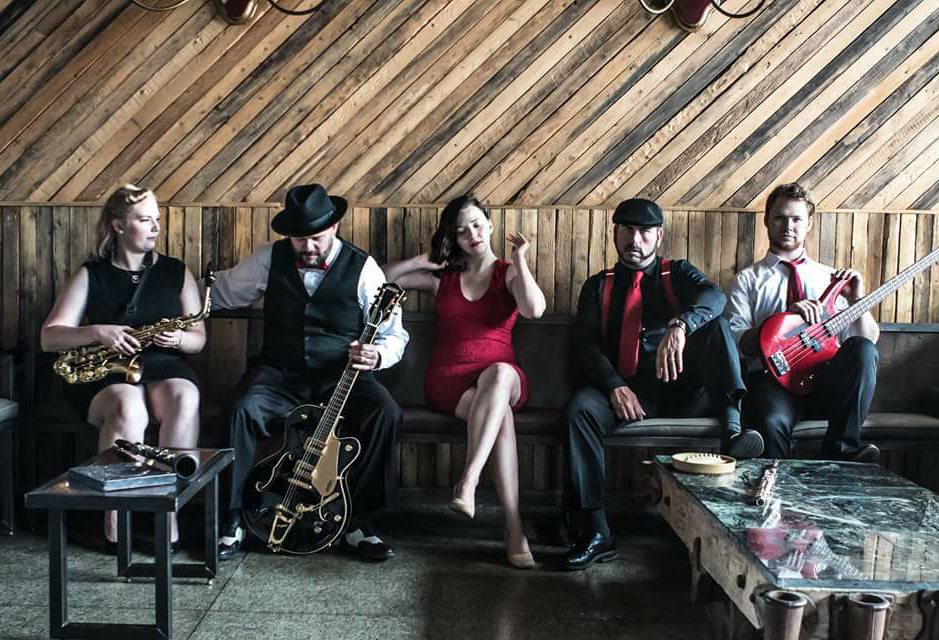 In the summer of 2016, Corey Johnson responded to a Facebook post by Nancy 'Margot' Englis about starting a band in the Springfield area with musical stylings of Postmodern Jukebox. The two met, began putting plans together and started sending videos and song ideas back and forth until their foundation was formed. 
"There have been a few cast member changes over the year-and-a-half adventure," Johnson says. "But we have landed with some very solid and very talented musicians that form the current line-up."
The name Margot and the Kidders stems from an idea Englis had, an influence by her grandmother's name and the actress Margot Kidder. 
"Our biggest influence is Postmodern Jukebox," Johnson says. "We base our performances on arranging current hits to reflect and sound like jazz era tunes. We also mix custom arrangements with recognizable jazz standards by the likes of Ella Fitzgerald, Louis Prima, Frank Sinatra, Louis Armstrong and more."
Margot and the Kidders also add in the popular stylings of Big Bad Voodoo Daddy, Amy Winehouse, The Beatles and Caro Emerald. 
"Our style is fun and jazzy," Johnson says. "And our tagline is 'A Bit of Class, A Bit of Sass, Let's Get Jazzy!'"
Margot and the Kidders aim to make sure their audience gets the sound, look and overall feel of a jazz party. They encourage concert attendees to dress up and dance the night away at their swingin' jazz-filled shows. 
Get a feel for the jazz on February 24 as Margot and the Kidders perform at the Sertoma Chili Cook-Off at 3 p.m. 
Follow their Facebook page for more updates and future shows.