Arts & Culture
Mood Ring Circus Fundraiser Sunday
Support the members of Mood Ring Circus in their fundraising efforts for their debut album.
By Brett Johnston | Photo by Chet Smith
Feb 20 2017 at 2:12 p.m.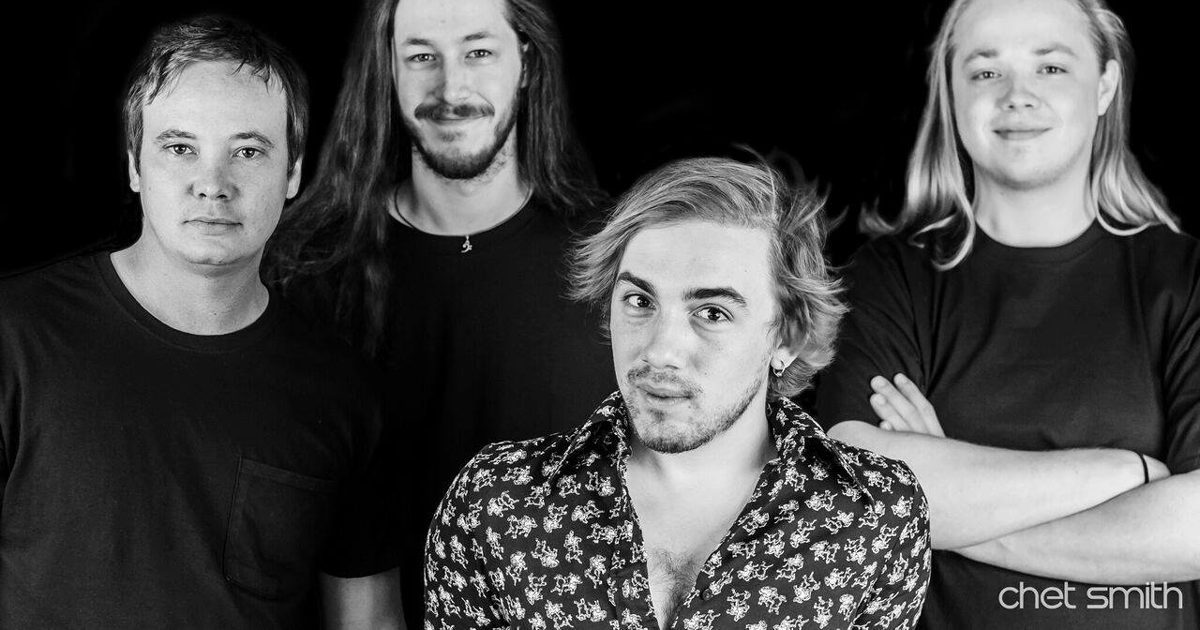 Smiles stretch from ear to ear as Justin Larkin and Alex Hines think of producer Jim Wirt's catalogue. Larkin and Hines are one-half of Springfield rock quartet Mood Ring Circus. Wirt will produce the band's debut record in his Cleveland studio, which is located next to the Rock and Roll Hall of Fame. "It's crazy," says Larkin, singer and guitarist for Mood Ring Circus. "I've been listening to the albums he's [produced] since I was a kid. Science by Incubus was one of the first albums I bought with my money—snow shoveling."
Known around 417-land as the bassist for Fool's Face, Wirt's most notable production credits include Incubus, Fiona Apple, Hoobastank and No Doubt—a jaunt of '90s nostalgia. Mood Ring Circus connected with Wirt while playing a pool party last summer. "It started with a bunch of older musician friends we know playing. We got up and played a couple songs in between their sets, then some of them got up there with us," Hines says. "And Jim sang. He loved what we did." Soon after, Wirt went to a band practice, to hang out and talk music.Hines says Wirt and the band found a vibe almost immediately.
The other half of Mood Ring Circus is comprised of guitarist Steven Sparks and drummer Seth Randolph. "We all come from different backgrounds musically," Larkin says the band's name represents its varied styles. "We're trying to represent every color in the emotional palette. We have some songs that are heavy, some that are jazzy, some that are folky and some that are just rock 'n' roll."
The album with Wirt will be the group's debut full length. It recorded an EP in May 2016 that hasn't been released. "It's been a real endeavor," Larkin says they hope to put it out this spring, nodding to a potential release show March 3. The EP features a horn section, backup singers and other spare players. Hines says Wirt envisions the full-length much more simply to capture the band's electric live energy. "Jim has already told us he doesn't want any filler. He wants the four of us in a room as raw as he can get it."
But getting to Cleveland to record with a renowned producer takes more than great songwriting. Veteran rock acts Rags to Rich's and The Ozark Sheiks join Mood Ring Circus Sunday at Lindberg's Tavern to fundraise the album's production. "It's just the most humbling thing," Larkin says. If all goes well, the group hopes to record with Wirt in mid-May.