Arts & Culture
The Skeletons, In The Flesh!
Essential listening from local legends.
By Brett Johnston
Feb 20 2017 at 2:08 p.m.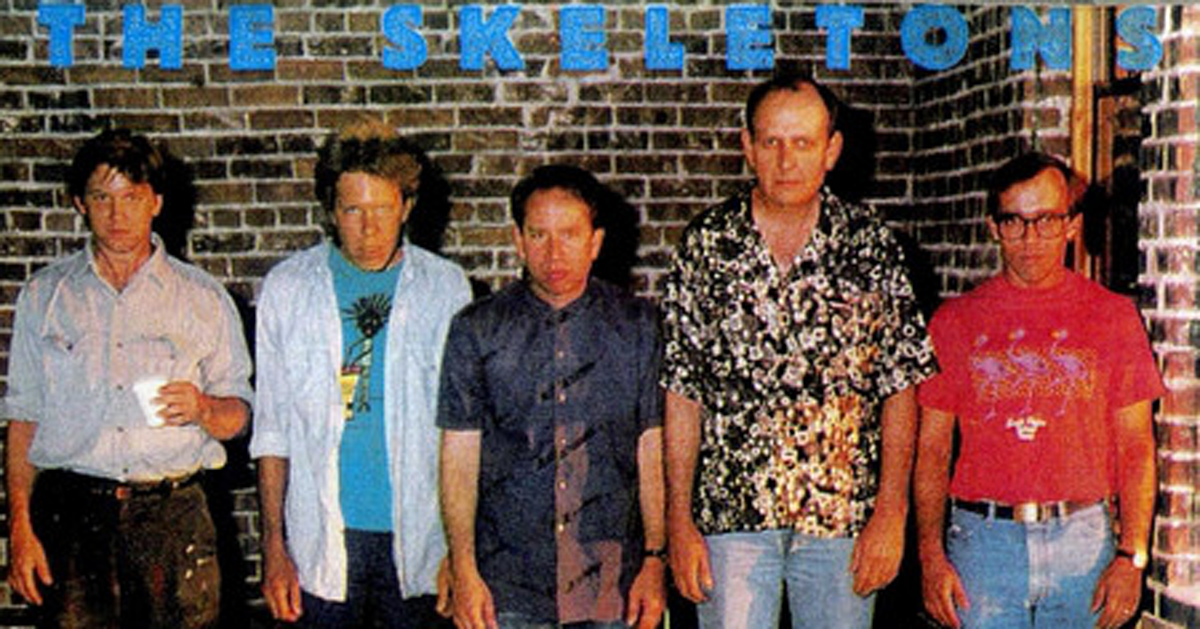 A funky percussion riff opens The Skeletons' sophomore album from 1988, and it is easy to imagine drummer and singer Bobby Lloyd Hicks sitting low on the throne, hammering the pattern with a wide grin. In The Flesh! is a 20-track representation of the rock 'n' roll sound unique to Springfield. Hicks' love for drumming is directly conveyed in the middle of the album. "I Play the Drums" has a driving beat and ample room for fills. He sings of the joy felt behind the kit, with no concern of anything else. Hicks died Sunday morning, following rhythm section mate, bassist Lou Whitney, who passed in 2014. Legends in their hometown of Springfield, The Skeletons was comprised of musicians who made an impact across the globe—on the stage and in the studio. With a kiss of Americana and unique dips away from the traditional (see their spin on "Take Me Out To The Ballgame"), In the Flesh! is essential listening, and still available in physical form from digital retailers.