Arts & Culture
Moore gets Down in the Dirt
Brandon Moore's debut solo album features nearly two dozen musicians, all of whom will take the stage to celebrate its release Friday at Lindberg's.
By Brett Johnston
Oct 03 2016 at 1:14 p.m.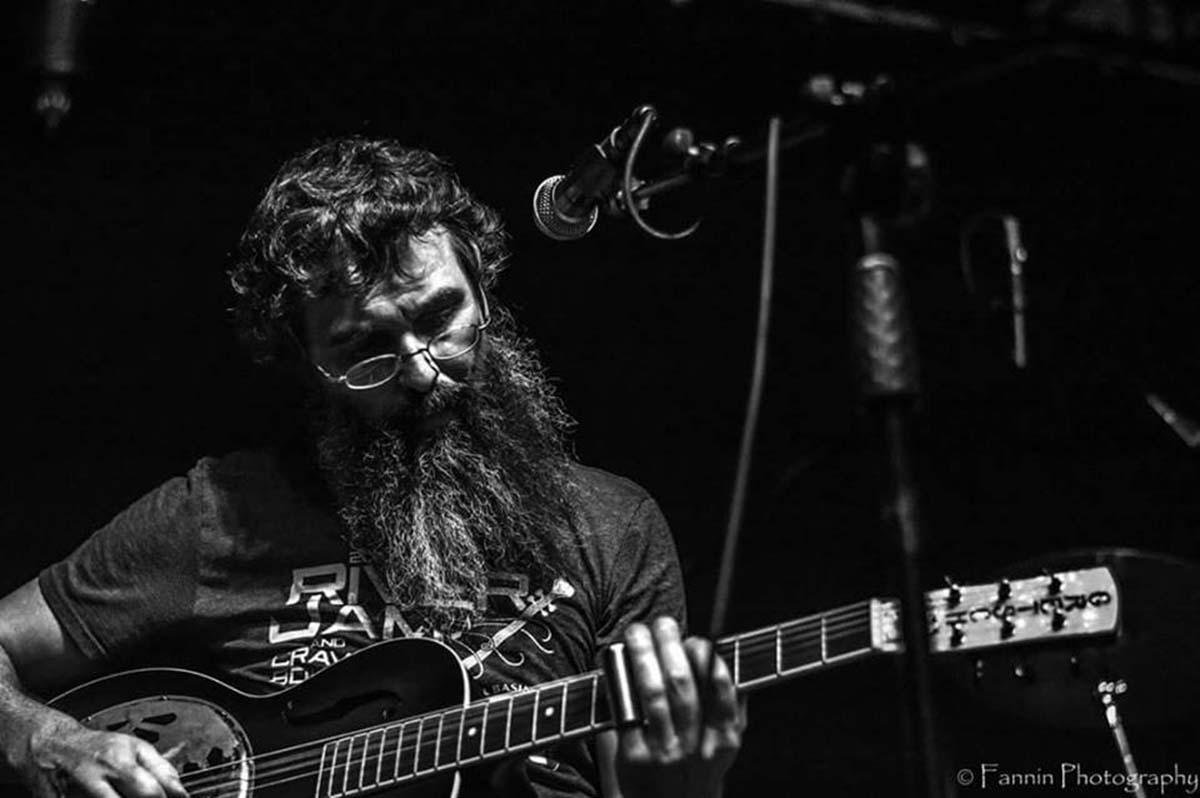 Brandon Moore has been a musical staple in southwest Missouri for nearly two decades, but the songwriter and multi-instrumentalist has never released anything under his own name—until later this week.
On Friday at Lindberg's, Moore along with the nearly two dozen artists who appear on his debut album, will celebrate Down in the Dirt, a 14-track record with songs spanning the length of his repertoire.
"It has the first song I ever wrote and the last song I've written," Moore says. "It's the story of my musical life."
Nearly all of the album's players are expected to take the stage during the release party, which Moore says will be a live recreation of the album.
A core group (himself, Jim Rea, John Anderson, Chad "Gravy Boat" Graves, and "the bass players") will be on stage throughout the night. It's the only component he says to have thoroughly rehearsed.
"I haven't really troubled the soloists. That creates this spontaneity on stage because they haven't really worked with us," Moore laughs with excitement. "But I have faith in them."
His musical start came as a teenage singer/guitarist for Barefoot Revolution. He says he was 17 or 18 when the group started and in his early 20s they bought a small bus and began touring, not entirely sure what they were doing. "Let the wind decide which way to go, it's a three-day ride to the next show," Moore sang the group's song "Three Day Ride."
"We probably could have been more [fiscally responsible]," Moore laughs. "But we toured 35 states regularly for a few years."
He says he started on guitar, though other projects led him to other instruments. Following Barefoot Revolution, you could find Moore playing keys or behind the drums with The Shotgun Brothers, sometimes simultaneously strumming a guitar while thumping a bass drum. Also, a keyboardist, Moore currently drums for The Hurricanes and sits in with several acts.
The songs on Down in the Dirt carry many of the same themes Barefoot fans will remember: being in touch with yourself, others and the Earth.
"It's just the life I'm living," Moore says. "I'm just surrounded by all these great people, and Earth, and just trying to live it."