Music
Q&A with Jim Rea of The HillBenders
Brett Johnston
Sep 26 2016 at 2:41 p.m.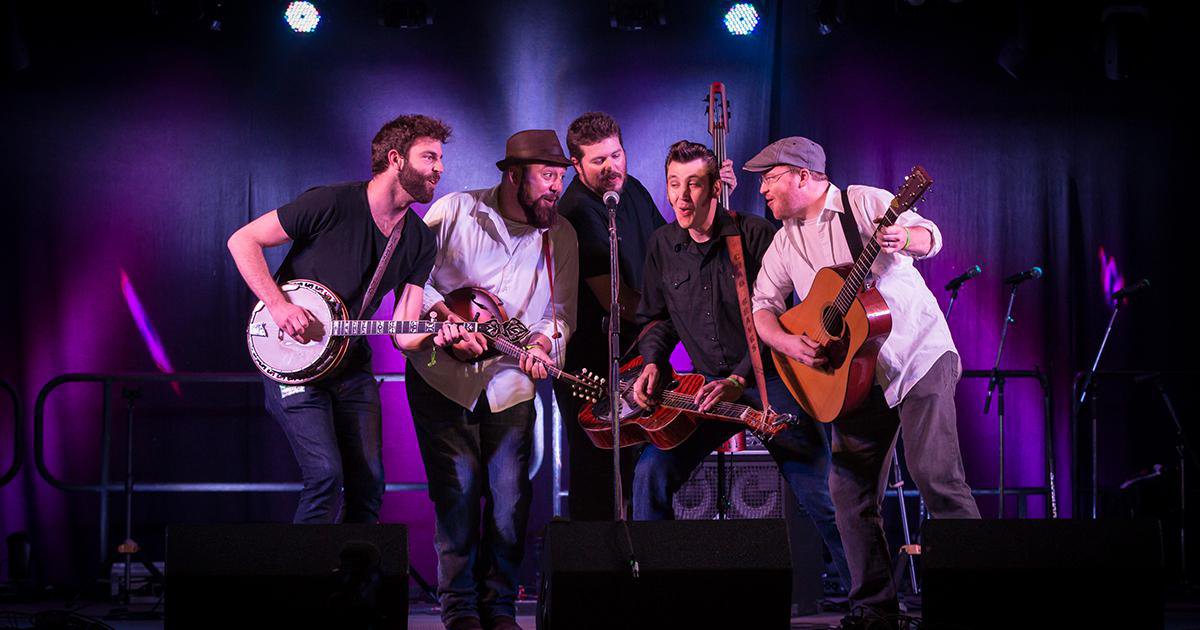 Forty-five years after The Who released Tommy, Springfield-based bluegrass quintet The HillBenders turned heads with a bluegrass edition of the classic rock-opera. The album, endorsed by The Who's Pete Townshend himself, debuted at No. 3 on Billboard's bluegrass chart. Guitarist Jim Rea says Tommy has introduced The HillBenders to new crowds. "We hope to keep exposing those audiences to our original catalog by opening each Tommy show with our own music." The HillBenders perform their only show in Springfield this year on Friday night at Patton Alley Pub.
417: This is The HillBenders only show in Springfield this year. Are you looking forward to a hometown gig?
Jim: Yes! It's always fun to play for a hometown crowd. A lot of these folks were there from the very beginning of The HillBenders and even before that with our others bands throughout the years.
417: How much time do you spend on the road?
Jim: With the HillBenders this year it will be about 60 shows, but with travel days it's around 90 to 100 dates on the road. Add another 50-plus side project shows for some of the band members who do it full time.
417: The HillBenders bluegrass arrangement of Tommy was a huge success. Did you anticipate such a crazy response?
Jim: Yes it has been a blessing. It still is growing as the word spreads. Next year will be our busiest year of our whole nine year career. We all hoped it would do well but our late manager and creator of [the show], Louis Meyers, was expecting this reaction.
417: Has the group daydreamed about arranging any other albums similarly?
Jim: Yes of course, and the audience members always have ideas for us too. Obviously The Who's other rock opera "Quadrophenia" has been mentioned and thought about as well as many others. "Who" knows what we might do next.
417: You've been doing a lot of studio work with other artists as well. How is the production process different as a producer compared to a performer?
Jim: It's hard to separate the two for me, but as producer you just try and let the songs represent the artist or band best as possible. As a performer just try and play at the highest level possible. It doesn't have to be complex as much as fitting. Usually simple and steady is better than flashy. Many folks have a hard time being produced or don't want to be produced so I just play engineer a lot, which isn't as much fun, but still rewarding to be a part of the community.
417: Your wife, Melissa, is the lead singer with Lilly Bee and the Pollinators. Does the music end in your household?
Jim: When I'm home I'm very much away from music and interested in spending time with family. We spin vinyl, CDs, Spotify and the radio listening to different stuff always. There are instruments in our home and we play a bit here or there, especially with our little boy Archie who is almost a year old. He's already taken to shaker, tambourine and uke.