Trends
Emily Johnson Congratulates New Homeowners with a Personalized Watercolor Painting
Rhoads Real Estate agent Emily Johnson creates connections through her collaboration with Public House Co. by presenting clients with a unique closing gift that makes a lasting impression.
By Haley Phillips
Mar 2020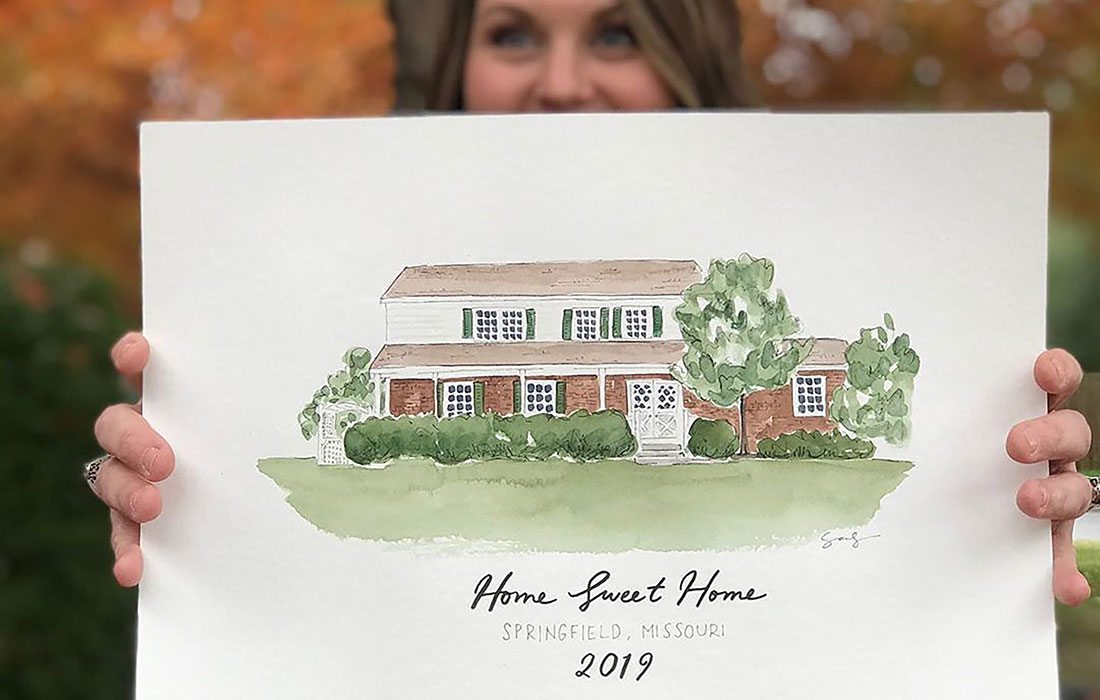 For homebuyers, closing day is full of excitement and stacks of paperwork. As a real estate agent, Emily Johnson wanted to celebrate this monumental process by presenting her clients with a unique and meaningful gift they would cherish for years to come.
Having worked with watercolor artist Samantha Sullentrup of Public House Co. in the past, Johnson called on Sullentrup to create custom portraits of the homes she was selling to present to her buyers as a closing gift. "I wanted this to be a part of [closing] day to commemorate it and potentially the biggest investment they've ever made," says Johnson.
Since their first collaboration almost four years ago, Johnson has worked closely with Sullentrup to gift numerous watercolor illustrations to new homeowners over the years. "One reason why I love working with [Sullentrup] so much is just the collaboration is outstanding," Johnson says. "She brings a lot of ideas, too, and really highlights the unique architectural features of the home beyond what I expect her to do."
To Johnson, the illustrations are more than just a picture; they are a reminder to the homeowner of everything that went into the purchase of their new home. "This is the last time I see my clients for potentially a few years until they're ready to buy or sell their next home," Johnson says. "Leaving them with a special gift like this, not only helps them to remember me, but it also shows my gratitude for giving me the opportunity to work for them."