Arts & Culture
Q & A with Ryan Fannin of The Black Stripes
The Black Stripes cover material of two modern rock favorites—The Black Keys and The White Stripes. They perform at Patton Alley Pub Wednesday.
By Brett Johnston
Nov 21 2016 at 2:58 p.m.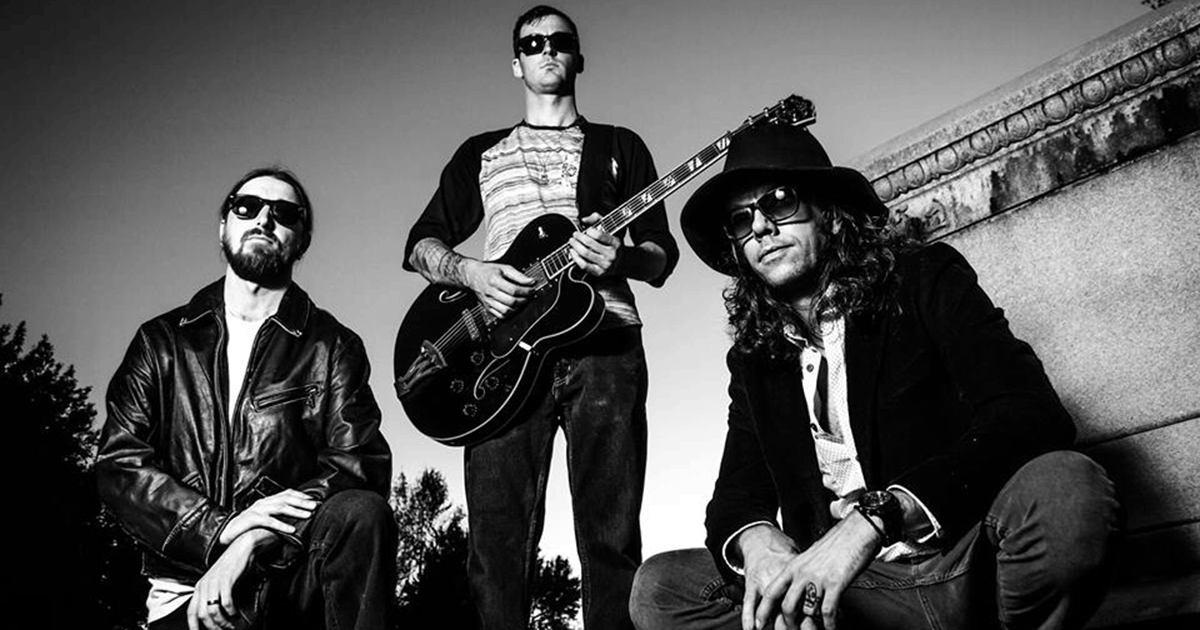 Longtime local drummer Ryan Fannin (left) plays with a number of projects. Among them is rock-blues tribute trio The Black Stripes, which covers material from The Black Keys and The White Stripes. "Stackshot Bobby" Gardner plays guitar and Mike Henderson bass. The Black Stripes play Wednesday night at 7:30 at Patton Alley Pub.
417: Clever name aside, how and why did you guys decide to mix the music of The White Stripes and The Black Keys?
Ryan Fannin: The idea stems from the bands both being two-piece acts. Their music also goes together seamlessly. It just seemed so easy to put a two-piece together and cover these two great bands, so that's what we did. I'm just not very good at math, so there happens to be three of us.
417: There are some musical beasts in this trio. How did you, Mike and Bobby get together on this project?
Fannin: Bobby and I had planned on doing this as a two-piece, but around the same time we were also interested in starting "some kind of project" with Mike. We asked him to play bass for The Black Stripes as an excuse to start playing some songs with him. 417: How old were you when you picked up the drumsticks? Fannin: I was 10 yrs old when I first played a drum set. I was waiting for a private lesson on my trumpet, when I wandered into the drum practice room and played "Wild Thing" by Tone Loc. My music teacher thought it was the drum instructor playing, so he set me up with drum lessons. Been tapping annoyingly on everything in sight since then!
417: Who are your biggest drumming influences? Do you have any local drumming mentors?
Fannin: I absolutely love John Bonham, but my style is mostly influenced by bands I was listening to between the ages of 16 and 20 like 311, Red Hot Chili Peppers, Blind Melon and Pearl Jam. Those modern drumming styles mixed with my love for classic rock is pretty much my beat. Locally I've always admired John Anderson for not just his skill, but his work ethic. He is a monster. I'd have to give a nod to others too, like the "Legendary" Les Gallier, Bill Jackson, Jay Williamson and my friend Dave Harp has been a huge influence on my style as well. There's too many to name, so much good talent in this town.
417: How do you feel Wild Turkey Wednesday stacks up with other holiday pre-parties?
Fannin: Anytime a holiday is based on drinking, I say that's a great holiday! Just be responsible and call Safe Rides, or get an Uber, or something.
417: What's your favorite Thanksgiving side? Fannin: Mashed potatoes and gravy! 417: Pumpkin or apple pie? Fannin: Apple pie, pumpkins are for Halloween.