Life
Small Towns with Big Adventures
Less than two hours north of Springfield, Benton County has access to Missouri's largest lakes and plenty of opportunity for adventure.
by Ettie Berneking
Jul 01 2022 at 8 a.m.
Less than two hours north of Springfield, Benton County has access to Missouri's largest lakes:  Truman Lake and the Osage arm of the Lake of the Ozarks. All of this water and public land surrounding Truman Lake keep Benton County full of water enthusiasts all summer long. The water is certainly the main draw here, but there are three small towns that are big on adventure.

PRESENTED BY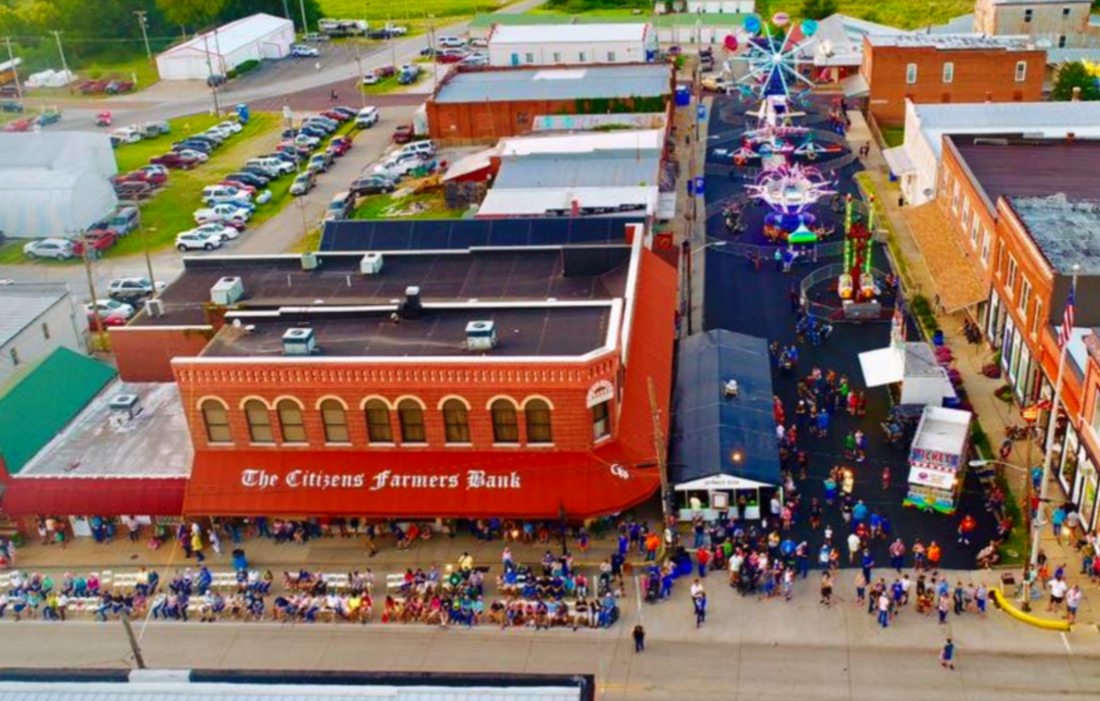 Cole Camp
Distance from Springfield: 1 hr 50 minutes
Known For: Plenty of small town German charm and heritage
Main Attraction: Cole Camp is one of those small towns that's perfect for an afternoon road trip. Its downtown is lined with unique shops and cafes, and there's a good amount of German heritage thrown into the mix. There are also plenty of festivals to attend, and they're far from ordinary. For instance, this July, Cole Camp is hosting the annual zucchini races on July 16th in the downtown district. And yes, contestants race actual zucchini. The only requirement is that axles must pass through the zucchini and not be part of a pre-made toy car. All ages may compete!
Best Bite In Town: The German Table is a must for those craving schnitzel, sauerbraten or black forest cake. Just get here Friday or Saturday evenings—the two days the "Best of Missouri" restaurant is open.
Best Hidden Gem: If Missouri wine is your thing, then stop at Wine, Antiques and More for all the Missouri favorites or at Handel Haus or Wine, Women and Song to taste international wines.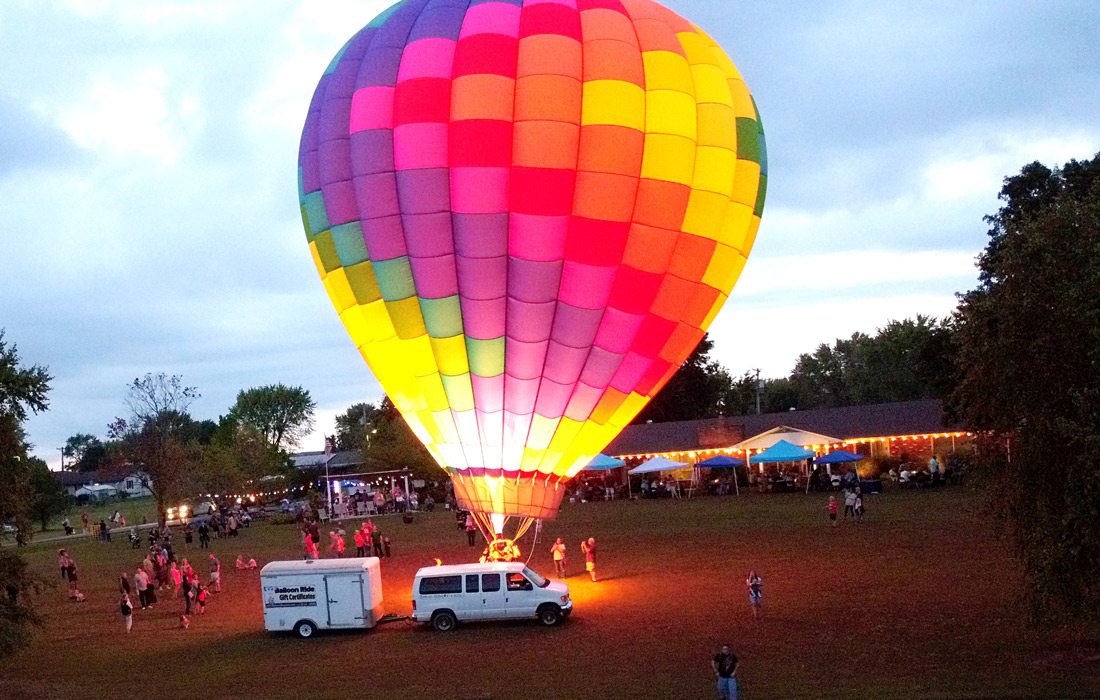 Lincoln
Distance from Springfield: 1 hour 40 minutes
Known For: Being the gateway to two of Missouri's largest lakes
Main Attraction: If you've driven north to get to Lake of The Ozarks, you've likely passed through Lincoln, Missouri. The town of 1,200 straddles Hwy. 65, and is a popular lunch spot of passersby headed to the lake for the weekend. But if you're passing through in the fall, be sure to check out the annual Balloon Glow/Fall Market/Strongman Competition and Mozarkite Rock and Gem Show in September. This event sets up at Hare Park in Lincoln, and guests come out for a ticketed dinner and a warm fall evening as hot air balloons are inflated and tethered nearby.
Best Bite In Town: The giant ice cream cone sign is your clue that you've reached Estes Drive In. The burgers, house-made chips, banana splits and fried chicken sandwiches are the go-to eats at this roadside drive-in.
Best Hidden Gem: If you want to stretch your legs a little longer or just walk off that burger from Estes Drive In, then stop at the Lincoln Antique Mall. This sizable antique mall has a little of everything including pottery, antique fishing and farm equipment, kitchenware and furniture.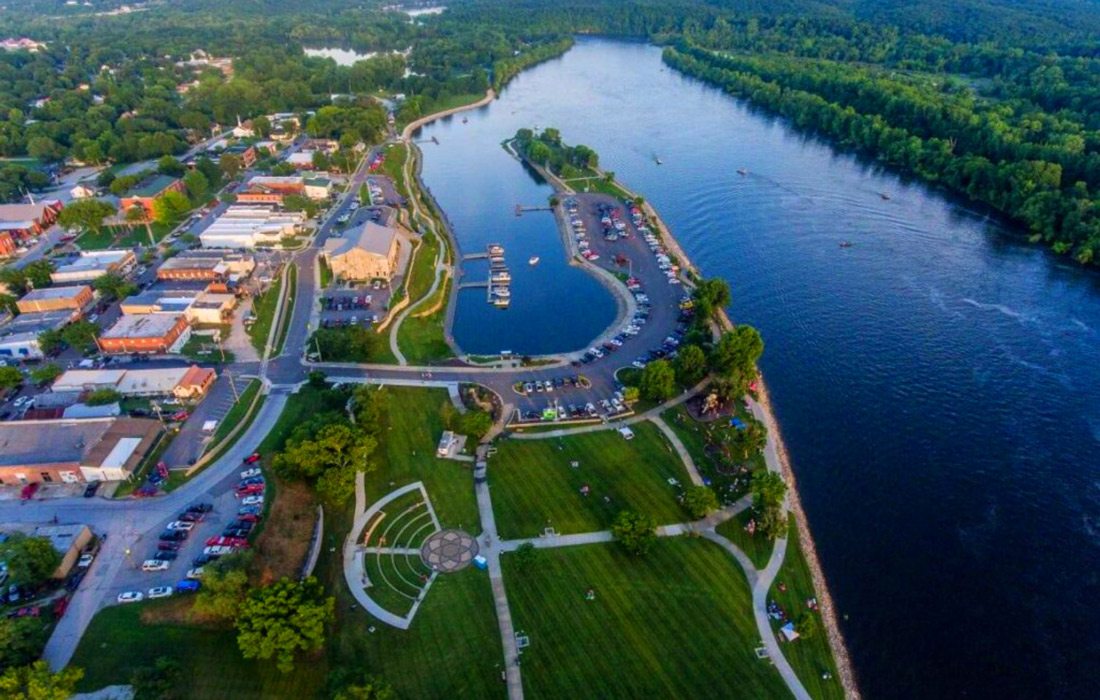 Warsaw
Distance from Springfield:  1 hour and 30 minutes
Known For: All the outdoor adventure you could dream of
Main Attraction: With Truman Lake to the west and the Osage Arm of Lake of the Ozarks running along the southern rim of Warsaw, this small town is a waterbug's dream. You can kayak, paddle board, boat and bike all around, and you can rent any equipment you need if you don't have your own. If you're a mountain biking enthusiast, all that shoreline means there are endless trails to enjoy. The Truman Lake Mountain Bike Park & Hiking Area features more than 25 miles of hiking and biking trails, with access to Truman Lake easily accessible.
Best Bite In Town: There are lots of cozy cafes and unique eats in town to choose from any time of the day. A few honorable mentions are the Cosmic Cafe for breakfast, the Yellow Deli for lunch and The Landing Bistro for dinner. All within walking distance from Drake Harbor Recreational Area and Main Street.
Best Hidden Gem: While most visitors to Warsaw come to town for the water, the Harry S. Truman Visitor Center and Pioneer Village are also a must-see.  The Visitor Center is one of a handful of Class A Visitor Centers in the U.S. with breathtaking views overlooking the Truman Dam - with views of both lakes atop a vibrant bluff.  If you've ever wondered what life was like for our land's early pioneers - Pioneer Village sits atop Kaysinger Bluff with 1800's buildings, a General Store and trails. Both are open seasonally but the Pioneer Village comes to life with 1800's themed activities for Warsaw Heritage Days in October and Kaysinger Christmas in December.
Comprised of Lincoln, Warsaw and Cole Camp, Benton County Missouri is the ultimate outdoor adventure stop. Whether you're drawn in by the rich German history of Cole Camp, energized by the hunting and outdoor activities in Lincoln or wanting to dive into lake life in Warsaw, Benton County has everything you could want and more.