Health
Sporting Springfield Announces Construction of New Facility
Sporting Springfield is soon beginning the first phase of construction on a new training facility near Deer Lake Golf Course.
By Jenna deJong
Jun 19 2020 at 10 a.m.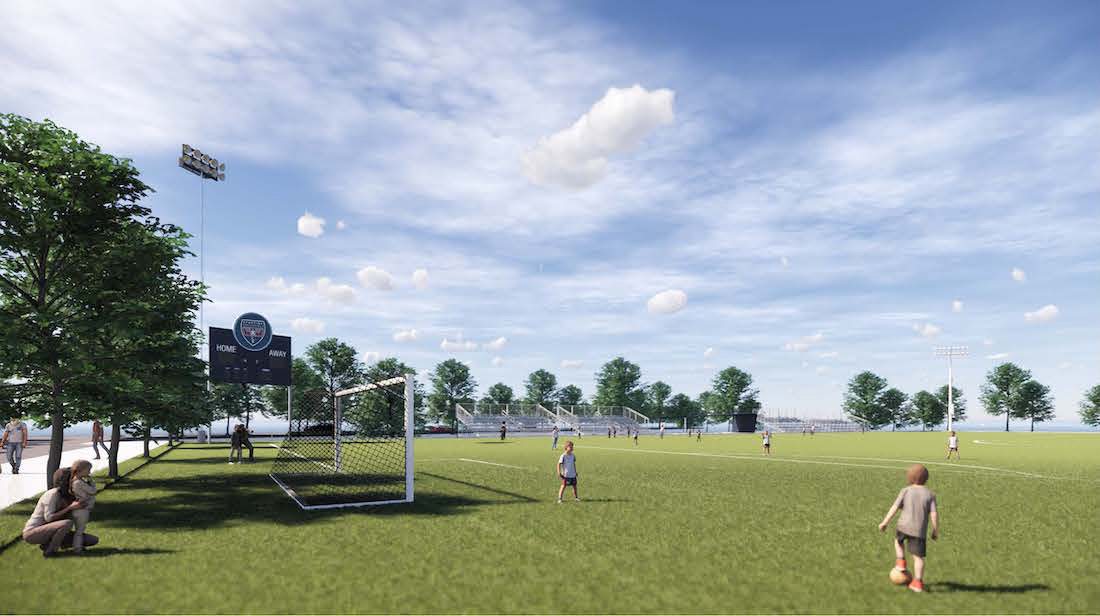 Besides a convention center, one of the wishlist items held by city leaders is a full-scale sporting arena and training facility that would draw youth sporting competitions to southwest Missouri. Part of that dream became a reality when Sporting Springfield announced construction for a new training facility, complete with "5-6 professionally manicured and maintained bermuda grass fields with lights" and eventually "3-4 turf fields, lights, and a large indoor training space," according to a press release. The land was made available by Rob Phillips who, according to the release, "has plans to further develop the land around the training facility to incorporate retail, restaurant, and hotel amenities."
According to Eric Sorlie, executive director of coaching for Sporting Springfield, the project will break ground in the near future, with the goal of getting kids playing on the field in August of this year, and that the second phase's construction will begin soon after that. Sorlie said the project is a big deal for the region because youth in southwest Missouri will now get to take advantage of the same facilities youth living in St. Louis, Kansas City, Memphis, etc. have available. "This is going to be a very impactful project that brings the youth soccer facilities up to the level of surrounding cities, states, and the country," Sorlie said in an email. 
Sorlie did not disclose the cost of the project. Check back for more details as we get them.