Life
The Stanley Cup Comes to Springfield, MO
Hockey fans, you won't want to miss this one-day chance to see a piece of sports history. The Stanley Cup comes to Springfield, MO.
by Jamie Thomas
Oct 08 2019 at 12:24 p.m.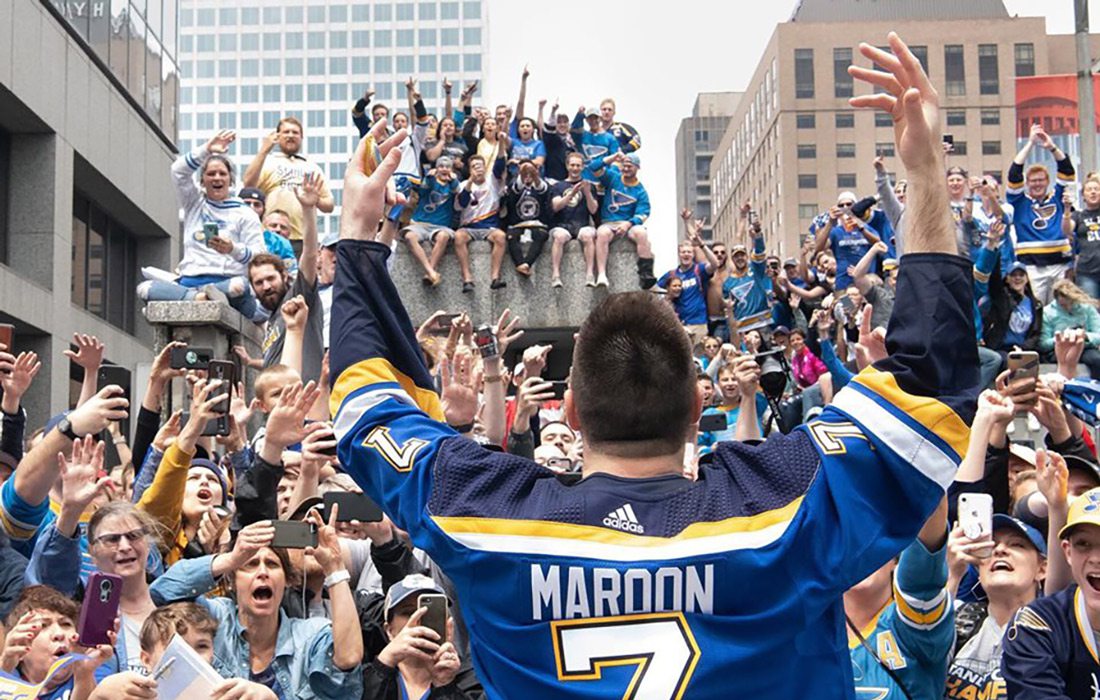 Hockey fans, you don't want to miss this one-day chance to see a piece of sports history. After turning their fortunes around earlier this year, the St. Louis Blues took it all the way to win the Stanley Cup for the first time in their 52-year history. Now, the cup is going on tour and one of the stops is right here in 417-land on October 10! When and where can you catch the Stanley Cup in Springfield, MO? Here's a quick rundown of the plans for Thursday, October 10.
Bass Pro Shops
3 – 5:30 p.m.
The tour kicks off at Bass Pro Shops (1935 S Campbell Ave). Stop by for a chance to take a picture with the cup itself. Group photos are on a first-come, first-served basis, so if you're not there early be ready for a wait.
Harbell's Grill and Sports Bar & Falstaff's Local, Park Central West
7:30 – 9:30 p.m.
After the kick-off event, the cup moves downtown, where it stops at Harbell's Grill and Sports Bar and Falstaff's Local. Visit Park Central West and enjoy a BBQ-infused Philly cheesesteak at Harbell's or some burnt-ends at Falstaff's, shake hands with some St.Louis Blues alumni and get a photo with the historic Stanley Cup.
Park Central West Outdoor Stage
9:30 – 11 p.m.
The last stop for the Stanley Cup is an outdoor stage in Park Central West, on show as part of the celebration until the tour ends at midnight. Stop by and enjoy the bars and venues on the square, as well as see a piece of sports history. Photo ops, live entertainment, food, drinks and fun are all on offer—make sure you wear your St.Louis Blues fan gear! The Civil Kitchen & Tap, Golden Girl Rum Club, Queen City Wine Dive, Hurts Donut Company and others on (or near) the square are open until midnight and beyond if you really want to make a night of it. 
Updated information for 10-10-2019
Due to the severe weather, the above has been changed. The block party is taking place at Jordan Valley Ice Park West Rink, starting at 7 p.m. through to 10 p.m. The cup then moves to Falstaff's Local from 10 p.m. to midnight.
Check out the official St. Louis Blues Day Springfield, MO website for information and updates. Follow the whole tour on Twitter: @StanleyCup411.