Arts & Culture
Sun creates venue for young musicians
Andy Sun looks to fill a void in Springfield by creating a space for teens to enjoy (and perform) music. The Sun and Tree series begins this Thursday.
By Brett Johnston
Oct 10 2016 at 1:16 p.m.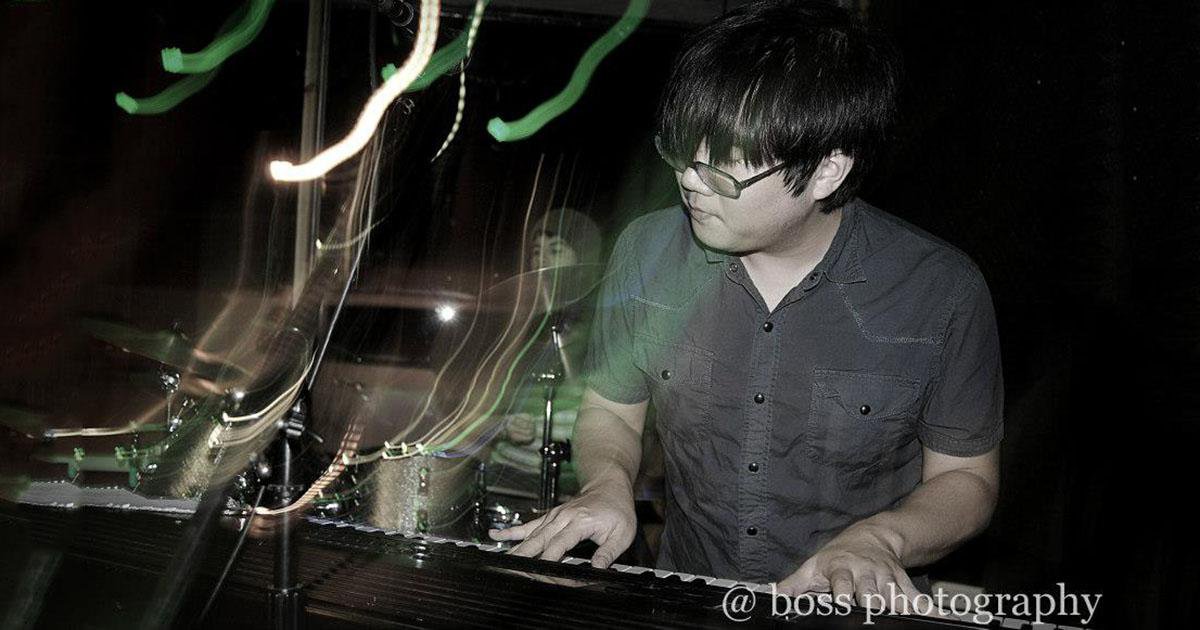 Music empowered Andy Sun.
He reflects on when he discovered modern music, or rather when it was presented to him.
Sun was experiencing the lows of adolescence, being sheltered at home and isolated at school.
Ordinarily he would have approached his parents for discussion, but now didn't want to add to their burden—his mother stricken with disease and father recently laid off. His peer group was small and deep conversations tend to be intimidating for high school freshmen.
"I didn't have any way to deal with it," he says. Until one weekend a classmate stopped by with a hard drive loaded with tunes.
"I had never listened to [popular music]," he says. His voice climbs with excitement as he describes the revelation. "The lyrics weren't exactly what I was going through but I could relate to them. The music gave me a voice."
Sun was hooked and found community at live music venues geared toward teenagers. Most weekends he would be at The Belmont, The Front Porch or Nu Brew, alcohol-free venues that provided an escape for young musicians and fans.
"There were all these people who cared about the same things I cared about," Sun says. "I was able to be what I felt was closer to myself. Music, in general, has been a lifesaver."
He began volunteering at The Front Porch every other weekend. Building community around music became his life's mission. He completed a degree in piano performance from Missouri State University in 2012, and currently teaches young players.
"I've always been interested in helping people," Sun says. "I like to think that I help empower kids."
But teaching kids wasn't enough. As the venues that gave him life a decade ago began to vanish, he noticed that so too were vanishing opportunities live music experiences for the youth. Springfield has an abundance of bar venues, those for 21-plus crowds to enjoy music.
"If they're not in the habit of going to see shows on the weekend, they're not going to magically start going when they are old enough to drink," Sun says.
The disconnect bothered Sun.
"I've been feeling the absence of any place for kids and I noticed there weren't as many high school bands or young solo artists," he says. "They don't have a place to share their music."
In an effort to fill that gap, Sun is starting a new series called "Sun and Tree" at Springfield Improv. He calls it an open mic for music, words and performance. It is a Safe Space venue with no alcohol sales. The $5 suggested donation is to cover costs.
"If somebody can't afford to go, I still want them to be welcomed in," Sun says, noting that music should be inclusive.
The series begins this Thursday at 7 p.m. and will continue on the second Thursday of every month. A guitar and an electric piano will be provided, and anyone who wants to play will get five minutes. Small prizes, like local albums and art, will be awarded to the best performers (as voted by the audience) and also to random attendees.
"I'm wanting to give back the same experience I had," Sun says he plans to add a monthly concert to the series in 2017. "I've always wanted to help heal people with music."