Reviews
Where's the Beef?
In Missouri! That's what editorial art coordinator Vivian Wheeler discovered on the Missouri Beef Industry Council's Pasture to Plate tour.
By Vivian Wheeler
Oct 06 2016 at 8:06 a.m.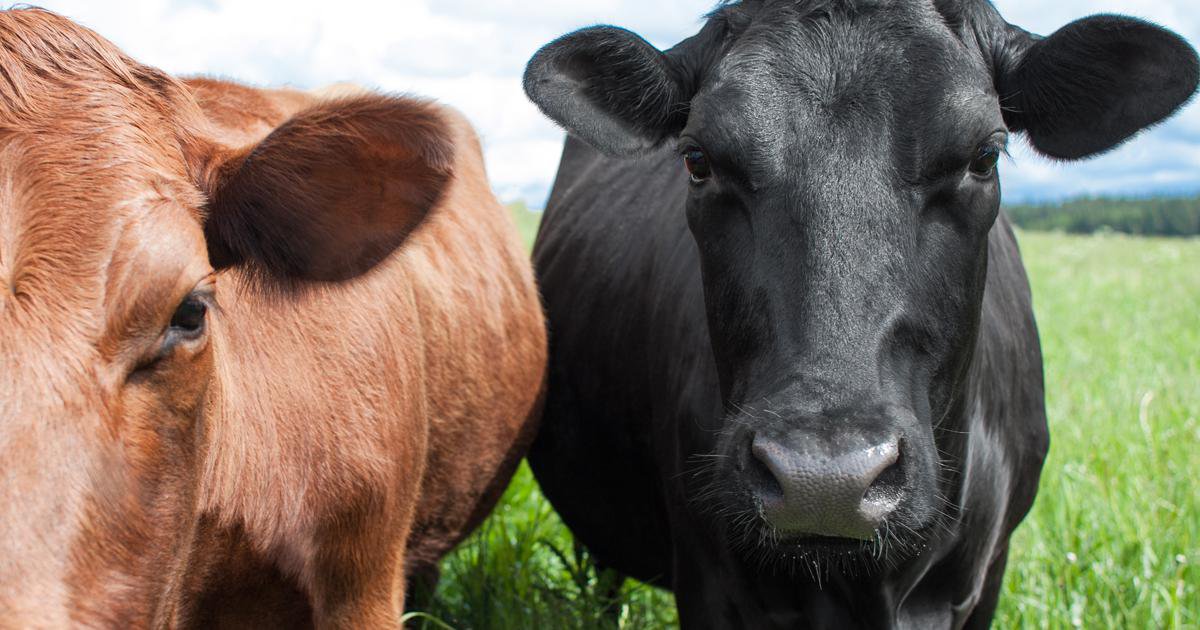 Earlier this week, I hopped on a bus and crisscrossed the Show Me State as part of the Missouri Beef Industry Council's Pasture to Plate tour. Along the way I got to see (and eat) a lot of beef, and as a newbie to the beef world, I learned a whole lot.
On Monday morning we visited Joplin Regional Stockyards and got a glimpse into the largest cow/calf auction in the nation. More than 392,000 head of cattle pass through these doors each year with farmers from Missouri, Kansas, Oklahoma and Arkansas bringing their cows to market. The auction room was set up arena-style, and the cows were the stars of the show. An auctioneer called out bids at a rapid-fire pace as cows were sold in seconds.
After the stockyards, we went to Cope Ranch, a fourth generation cattle farm where we met Glen Cope and his family. The Copes run a cow/calf and a stocker operation on 2,500 acres, which are spread out between Barry and Stone counties. We were treated to a chuckwagon lunch that included brisket, cheesy potatoes, pinto beans and apple bread pudding, all cooked in Dutch ovens. As we ate, we watched mama and baby cows graze on pasture and learned about the trials and rewards of owning a cow/calf farm.
Guests on the tour enjoyed a chuckwagon lunch on Cope Ranch.
In the commercial beef industry there are three types of cow farms: cow/calf, stocker and feedyard. As cows move through the different stages of their lives, they move farms. Cow/calf farms are where it all begins. Calves spend the first six months of their lives here with their mothers. Behind Texas and Oklahoma, Missouri has the third highest number of calf/cow farms in country. This is due to large amount of good grazing land we have.
Once cows reach the six-month mark, they are weaned and sold to a stocker operation. A stocker farm places cows on a high-roughage diet until they are big enough to be sold to a feedyard. At a feedyard, cows spend the last six months of their lives on a dense-calorie diet intended to fatten them up.
The high-humidity climate of Missouri makes it a poor location for feedyards and there aren't a lot of them in the state. Circle A Feeders is one of the few commercial feedyard operations in the state of Missouri, and it utilizes a covered barn to combat precipitation. We stopped by Circle A Feeders on Tuesday morning for a tour of the facility. We also go to try some tenderloin from the private stock of the owner, Dave Gust. The meat was incredibly tender and tasty.
Sometimes the beef industry can get a bad rap, but it was obvious at each place we visited that these people cared deeply for the animals that provided their livelihoods.  These farmers are not only invested emotionally in their cattle, they are also invested financially. It pays to keep the cows happy and healthy, and Missouri farmers are continually looking for ways to improve their operations. Some of them are even exploring using botanicals in the feed to help keep the animals relaxed. As a beef lover, it feels good to know Missouri cows are being taken care of throughout their lifecycles.