Profiles
"The Mystery Hour" claims Emmys
It's no mystery: Springfield's favorite local talk show has hit its stride.
By Lillian Stone
Oct 03 2016 at 3:44 p.m.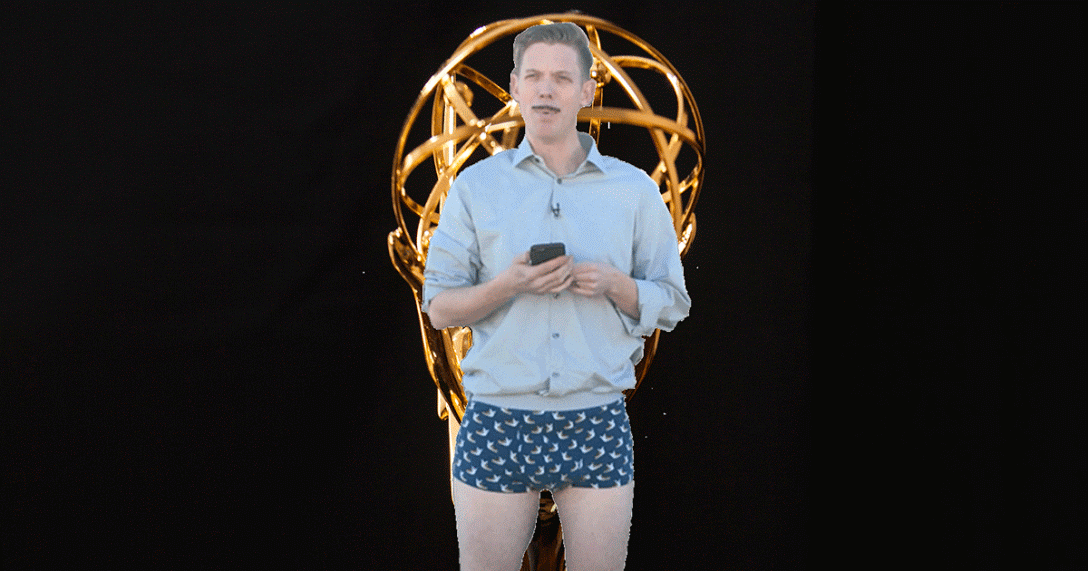 "The Mystery Hour" crew is officially killing it.
The Springfield-based talk show and underground sensation has claimed two more regional Emmy awards. "Instagram Husband," a viral video originally featured on the show, took the world by storm earlier this year. It lampoons relationships centered on social media, and boasts over 5.6 million views on YouTube.
"We're really excited about this," said Jeff via text message. "It takes a lot of hard work, so it's nice to get recognized. It's fun because we were up against people that have real budgets. There are so many people that help with the show out of the goodness of their hearts; it's a huge group effort."
The video won in the "Arts/Entertainment - Program Feature Segment" category at the Mid-America Regional Emmy Awards ceremony on October 1. "Instagram Husband" was created in collaboration with local talent including Nate Black, Katie Day, Michelle Houghton (who acted in the video and is married to Jeff), Sarah Jenkins, Ty Lewis, Chance Nichols and videographer Brandon Goodwin.
"The Mystery Hour" also captured the award for "Arts/Entertainment - Program/Special." The show, which typically films in the historic Gillioz Theatre, is in its sixth season, airing on two Fox network affiliates in Springfield and Joplin. Jeff won the show's first award in 2015, when he claimed the Emmy for On-Camera/Performer/Host.