Table Talk
Table Talk: December 27–January 2
This week: New Year's Eve dinners, parties and more. Plus cocktail recipes for the countdown and New Year's Day eats.
by Katie Pollock Estes
Dec 27 2022 at 8 a.m.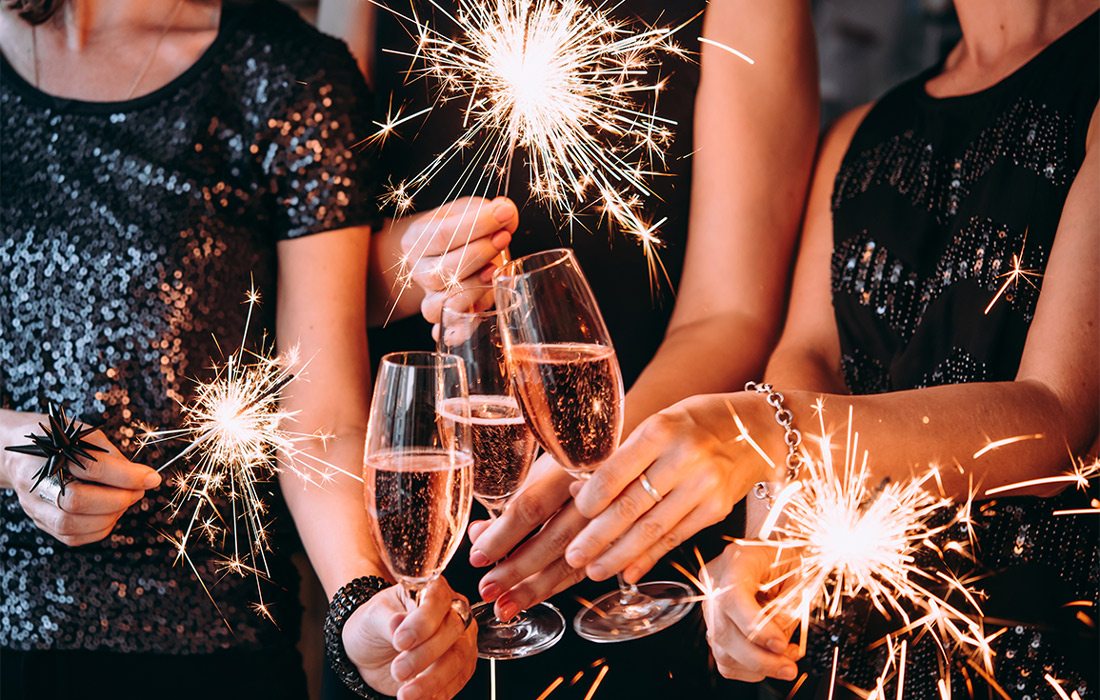 NYE Parties & Dinners
It's almost time to say goodbye to 2022 and welcome a brand new year, and 417-land restaurants have tons of parties and multi-course dinners planned to help you make it a night to remember.
• The Finley has a beautiful four-course prix fixe menu planned for New Year's Eve. There are a few options per course, and they all look great: smoked duck breast flatbread, white bean bruschetta, sea bass Oscar, potato gnocchi pomodoro, cranberry trifle and more.
• Head to The Order at Hotel Vandivort for a five-course prix fixe meal optional wine pairings and live music from local musicians.
• The NYE at Progress event features a four-course meal plus cocktails, champagne and more. The menu looks delightful, with beautiful dishes like halibut served with celery root puree, confit lemon, roasted celery root and preserved lemon; or short ribs with parsnip puree, roasted parsnip chips and demi glace. And of course they are serving Progress's most well-known dessert: Milk & Honey with honey semifreddo, milk jam and almond streusel.
• We love The Royal for its tasty snacks like homemade paprika chips, lemon-parsley hummus and meat-and-cheese plates. But they are all about the music, too, and New Year's Eve starts with The Lacewings at 6 p.m. and then Kiwi Kendrick karaoke from 9 p.m. until bar close, so you can end 2022 on a musical note.
• Level 2 Steakhouse New Year's Eve Party is at Clear Lounge (which is located on the first floor of the Hilton Branson Convention Center Hotel). There's a midnight buffet and champagne toast to ring in 2023, plus a DJ to keep the party going.
• Restaurants at Big Cedar Lodge and Top of the Rock are hosting multi-course meals (four courses at Devil's Pool Restaurant and Buffalo Bar and five courses at Osage Restaurant and Worman House). Check those links for the menus, which are packed with great flavors like persimmon-tangerine-endive salad, braised pork cheese with seared scallops, smoked duck breast, braised lamb shank, plum and walnut salad, crispy pork belly, lobster bisque, foie gras torchon, and lots more. Seriously, I could go on and on.
• Big Cedar Lodge has plenty of fun parties planned too. First up is Worman House New Year's Eve Party, which includes sweet and savory food stations, live music, dancing, a champagne toast at midnight and a great view of the Big Cedar fireworks display. Another party for adults only takes place at Big Cedar's Grandview Conference Center: The New Year's Eve Celebration features hors d'eouvres, an open bar, live music, dancing and fireworks. The New Year's Eve Teen Party at Fun Mountain includes dinner, fun in the arcade, a light tour around Big Cedar, private ice skating and fireworks. They didn't forget kids either. The Enchanted Forest New Year's Party is for ages 4 to 12 and includes dinner, bowling, laser tag, face painting, balloon animals, dance party and more—plus fireworks, of course.
• The Gillioz Theatre is hosting a great big New Year's Eve party too (and it's Mardi Gras themed), with live music from The Mixtapes. All tickets come with a flute of champagne at midnight, but be sure to spring for the VIP tickets to get an exclusive party spread filled with snacks for the night!
Cocktails for Midnight Toasts
You probably have plans to toast 2023 with a flute of champagne. It's classic, right? But if you're celebrating at home and are in the mood for something different to toast with, we've rounded up a few fun cocktail recipes from 417 Magazine that can help you change things up a bit.
• Spiked hot cocoa with warming cardamom and cinnamon
• Espresso martini for the friend who needs a hand staying up until midnight
• Cucumber fizz made with local Ty Iechyd Da Goldfinch Songbird Gin
• Chai Me spiced winter cocktail with chai syrup and ginger
• Up in Smoke that adds cayenne pepper and mezcal to hot cocoa
• A wintry cocktail that jazzes up champagne with St. Germain and cranberry
• A champagne cocktail featuring sage simple syrup and grapefruit
• Infused bourbon with flavors of bacon and brown sugar
• Pineapple-whiskey punch recipe that makes eight cocktails
• The Royal's Point Judith that uses winter citrus and dry gin.
New Year's Day Eats
There are tons of New Year's Day traditions from cuisines around the world, and the foods people eat often hold symbolism and meaning for a positive year ahead. Want to get in on the tasty traditions? Here are four of them, and suggestions for where to get the good stuff around town.
Black Eyed Peas
These little beans are said to bring luck and prosperity to anyone who eats them on New Year's Day. In Springfield, you can order them as a side dish at Mimi's Soul Food. (Some people eat them with greens and cornbread for the same reason, with black eyed peas symbolizing coins, greens symbolizing dollars and cornbread symbolizing gold. You can get those at Mimi's too!)
Noodles
Eat long noodles on New Year's Day for a long life! This tradition hails from many Asian countries, and you want to make sure not to break the noodles while you cook. Some of our favorite noodles are the ramen from Karai Ramen & Handroll and the kaow soi curry noodles from Thailand Station. If you want to eat soba noodles, a popular New Year's Day noodle in Japan, try the zaru soba from Koriya.
Pickled Herring
In Poland and some Scandinavian countries, pickled herring symbolizes abundance and prosperity. Although it's not the easiest ingredient to find on restaurant menus in 417-land, there is one spot that has it: Van Gogh's Eeterie serves it on their Beach at Scheveningen savory pancake that comes with shrimp, pickled herring, smoked salmon, herbed cream cheese, pesto and arugula. They also have a Soused Herring Tost, toast points with pickled hering, sunflower pesto and arugula.
Dumplings
With their cute little pouch-like shape, dumplings are another symbol of health and wealth. There are so many tasty ones in town! A few of our favorites are the special homemade wonton soup from Corner 21 Chinese Bistro, fried wontons from Leong's Asian Diner, shumai (steamed shrimp dumplings) and gyoza (pan-seared steamed pork dumplings) from Haruno and fried mandu (Korean dumplings) from Bawi Korean BBQ.