Table Talk
Table Talk: December 6–12
This week: Christmassy coffees and drinks, holiday brunch menus and brews from the Missouri Craft Brewers Guild.
by Katie Pollock Estes
Dec 06 2022 at 8 a.m.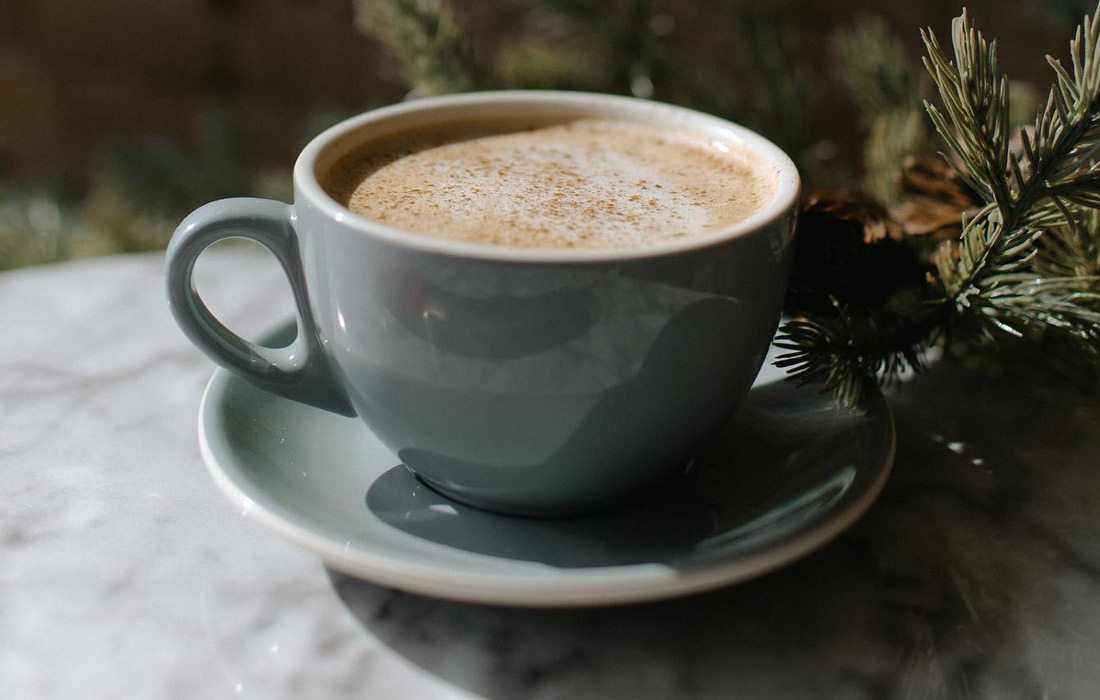 New Warm-You-Up Drinks
'Tis the season for local coffee shops to drop their winter drinks menus. There is some good stuff out there this winter, like drinks that are packed with sweet, warm flavors and Christmassy comfort.
At The Workshop at Finley Farms, there are six new mouthwatering drinks: White Christmas cold brew, Spiced Eggnog latte, Butter Cookie latte, Fireside mocha, Cinnamon Bun latte and Mexican hot chocolate. That last one is made with Mexican chili syrup, ancho chili, cinnamon, clove and sea salt. The Fireside Mocha sounds like a sophisticated take on the classic, and it includes espresso, chocolate milk, orange peel rim and sea salt. We're also excited to try the White Christmas. It starts with cold brew and also includes white chocolate syrup and winter mint cold foam.
Through the end of the month, it's nog season at Kingdom Coffee. They make a mean batch of fresh eggnog, and they sell it by the glass or by the bottle. Bonus: You can get it as the dairy in the coffee drinks too and it's oh-so-tasty.
Chance of Sno and Coffee has had their winter sips out for a few weeks, and they include the Cheggnog Latte (a chai and eggnog combo), a Snickerdoodle latte with hints of cinnamon, vanilla and cookie butter, a classic peppermint mocha and more.
For even more of that eggnog goodness, head to Eurasia Coffee Co.'s cafe for a latte that's made with eggnog from Ozark Mountain Creamery. We're also eying the gingerbread latte made with ginger and spices syrup.
Dancing Mule Coffee always has interesting homemade seasonal syrup flavors that you can add to your drinks. This winter, they have the expected eggnog and peppermint mocha. But they've thrown in a wild card with their fruit cake flavor, a mix of cherry, almond and orange. Interesting!
Foodie Fun All Week
There are a ton of food-centric and flavor-adjacent events going on throughout this month in 417-land, we knew we had to round them up for you. Let's start with this week's happenings.
First up: If you need some mid-week fun, there are still tickets available to see Alton Brown Live: Beyond the Eats—The Holiday Variant (phew… long name). The event is tomorrow night (December 7) at Juanita K. Hammons Hall for the Performing Arts. Tickets are $46–126, and you'll get a chance to see a celebrity chef on stage dishing out comedy, music, cooking demos and some funky science demos too.
Then on Saturday, December 10, you can join Great Escape Beerworks for their 4-Year Party. This celebration of the brewery's fourth anniversary features new beers to try, tasty eats and live music.
Also on December 10, Jakes Vegan Burgers (the local business that makes delicious meat-free burgers, sausage and more) is slinging vegan cashew chicken for a one-night-only pop-up event at Bosky's (405 W. Walnut St., Springfield). The pop-up starts at 5:30 and runs until the meat-free cashew chicken is all gone.
The next day (Sunday, December 11), Edible Art is offering a Christmas Brunch Charcuterie Class, so you can brush up on your cheese plate-making skills just in time to put them to good use for your family on Christmas morning.
A Teamwork Brew
The Missouri Craft Brewers Guild, which includes many of our wonderful local breweries, is about to release their newest Missouri Loves Company collaboration beer. The member breweries vote on what style to brew and then work together on ingredients and supplies. This one is called Winter Warmer Ale, and you can get it starting this week at local breweries. 4 by 4 Brewing Co. in Galloway is releasing it tomorrow. And starting on Friday you can order the beer at the Mother's Brewing Co. TapRoom. Other local breweries who participate in the Missouri Craft Brewers Guild: 4 by 4 Brewing Company in Galloway, Springfield Brewing Company in downtown Springfield, Tie & Timber Brewing Company at Pickwick & Cherry, and Turkey Creek Brewery in Hollister.